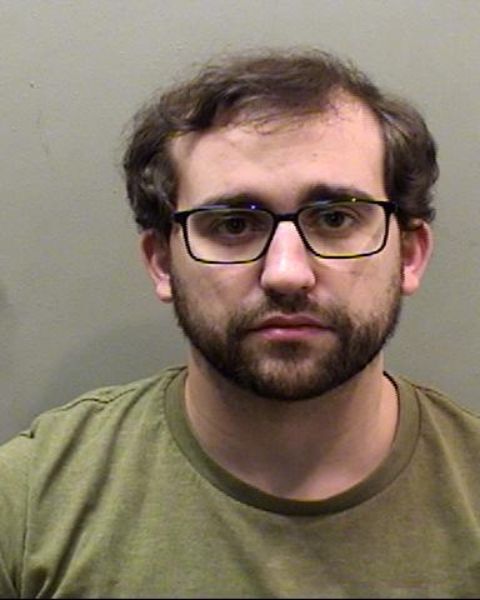 Two of those counts involved incidents that occurred between Aug. 1, 2017, and Dec. 30, 2018; two occurred between Dec. 31, 2018, and Dec. 31, 2019; one occurred between Aug. 1, 2017 and Jan. 4, 2020; and one occurred between Jan. 1 and Jan. 4, 2020.
Thirteen counts were dismissed as part of the agreement, including nine counts of predatory criminal sexual assault, three counts of aggravated criminal sexual abuse and one count of exploitation of a child by removing their clothes. The state also agreed not to file any child pornography charges despite the evidence that was discovered during the investigation.
The child told police that Doyle asked to "play a game" before the first incident of assault and that the child was afraid to tell anyone about what happened, according to the factual basis statement read in court Monday. The child also said Doyle had made sexual contact approximately 30 times.
Assistant State's Attorney Erika Reynolds said before the sentencing hearing, Judge Casey Costigan will review more than 100 photos and 100 videos taken from Doyle's computer.
Each of the six counts of sexual assault carry the possibility of six to 60 years in the Department of Corrections, with those terms running consecutive to each other. Doyle could also be fined up to $25,000 per count and a term of mandatory supervised release between three years and natural life would follow any prison sentence.
The state and defense attorneys did not reach an agreement for Doyle's penalty so Costigan will make that decision at the sentencing hearing, which is scheduled for Feb. 5.
---
Read the coverage: Spotlight on sex offense in Central Illinois
Read the coverage: Spotlight on sex offenses in Central Illinois
The Pantagraph this week began an ongoing project to shine a spotlight on sex offenses, including the history and effectiveness of public sex offender registries and the impact of COVID-19 on sex offenses in our communities. 
Read the coverage below, and support important local journalism like this with a digital subscription. Learn more here: pantagraph.com/members/join
Contact Kelsey Watznauer at (309) 820-3254. Follow her on Twitter: @kwatznauer.