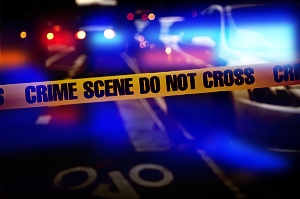 NORMAL — Normal police are asking for the public's help in finding a suspect in an aggravated battery that reportedly happened on Constitution Trail.
The suspect is described as a black man with a medium to dark complexion and a slight to medium build. He is slightly taller than 5 foot 5 inches.
A woman told police she was jogging near the Connie Link Amphitheatre about 6:30 a.m. Saturday when she was pushed to the ground by an unknown man. He held her down while pulling on her shirt, she reported.
You have free articles remaining.
The man allegedly told her to be quiet or he would harm her with a knife. She did not see a knife and screamed, causing him to run away.
Anyone who was in the area of the Constitution Trail near the amphitheater at that time and might have information related to the incident is asked to contact Detective Jason Hollenkamp at 309-454-9730 or jhollenkamp@normal.org.
The public may also leave a message on the Normal Police Department Facebook or Twitter pages.
To remain anonymous, call McLean County Crime Stoppers at 309-828-1111.
Contact Kelsey Watznauer at (309) 820-3254. Follow her on Twitter: @kwatznauer.