COLD CASE NO MORE
NPD examines new lead in Lockmiller case
Police chief makes decision after learning of tip received two years ago
NORMAL — Normal police recently reviewed information provided to detectives in a phone call more than two years ago related to the Jennifer Lockmiller homicide case.
Normal Police Chief Rick Bleichner confirmed Friday that "we have done additional investigation and follow-up and there are others things we still need to follow-up on."
The decision to look at the information related to the 1993 death of the Illinois State University student came about two weeks ago when Bleichner first learned about a tip received by detectives in October 2015.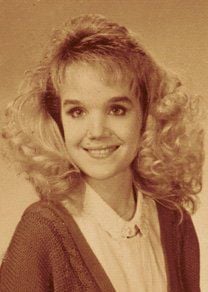 Detectives did not pursue the information in 2015 beyond some initial background checks of what was provided, said Bleichner.
Bleichner said he has now ordered additional follow-up that could include forensic tests after he reviewed the caller's information with detectives.
The delay in notifying the police chief has led to a policy change at NPD that makes clear that information on major cases must be shared beyond the detective division.
"We have modified our policy on those types of cases. There will be notification made through the chain of command" of any substantial developments or information, said Bleichner.  
These Central Illinois deaths — some of them go back decades — are still waiting to be solved. Can you help?
McLean County State's Attorney Jason Chambers confirmed Friday that he is aware of the new information and "as with any investigation by a police agency, our office is available to assist."
Chambers cited help with the issuance of subpoenas or access to evidence in the Lockmiller case as areas that his office may be helpful to Normal police.
Police declined to publicly disclose details of the investigation but the person who placed the call to NPD has told The Pantagraph that it involves people known to police during the 1993 investigation.
The additional investigation comes as a Rockford man exonerated after serving about 13 years for Lockmiller's murder prepares to take his lawsuit against Normal and three former officers to the Illinois Supreme Court.
Alan Beaman, Lockmiller's former boyfriend, was released from prison in 2008 after the Supreme Court ruled that the state's evidence was insufficient to convict him. The information on the background of a second potential suspect that never made its way to the defense was among the issues cited by the court in its unanimous decision to reverse the conviction of Beaman, now 45.
Beaman's lawyers welcomed the news Friday that the investigation has been reopened.
"It is encouraging that Chief Bleichner has taken steps to reopen this investigation. If asked, we will gladly share with him all information we have developed over the years in hopes it will assist law enforcement efforts to apprehend the person who murdered Jennifer Lockmiller," said Jeffrey Urdangen,with Bluhm Legal Clinic, Northwestern University School of Law. 
In their most recent court filing, Beaman's lawyers renewed their long standing claim that the second suspect possessed the motive, temperment and opportunity to kill the victim. The man, who also dated Lockmiller, had a history of abusing his girlfriend, used steroids and provided Lockmiller with drugs, according to Beaman's counsel. 
Follow Edith Brady-Lunny on Twitter: @pg_blunny