BLOOMINGTON — Pam Zimmerman may have been shot in the back as she lay dying from three other gunshot wounds, a pathologist testified Tuesday at her ex-husband's murder trial.
Forensic pathologist Dr. Scott Denton identified about 50 autopsy photos of wounds to the 53-year-old victim's chest, head and back. She may have suffered the wound to her back after she had collapsed on the floor while sitting at her office's reception desk, Denton testified. 
On the issue of time of death, Denton estimated the victim died sometime before midnight.
The wounds showed no indication of having been fired at close range, or within 18 inches from the victim, said Denton.
Defense lawyer John Rogers continued his scrutiny Tuesday of how police settled on Kirk Zimmerman, 60, as the person who should face murder charges in the death of his ex-wife.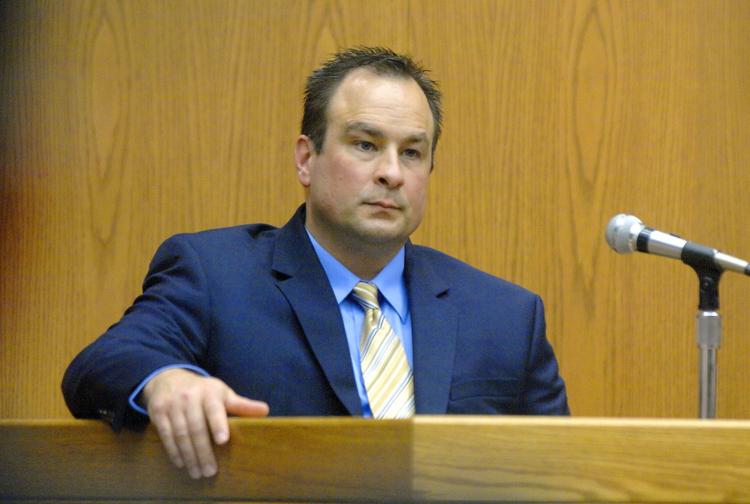 Zimmerman was confronted by five officers at his State Farm office hours after his ex-wife's body was found. Samples for DNA and gunshot residue tests were collected from Zimmerman later that day.
Heinlen acknowledged that Whitlow was met by police after work and allowed to drive himself to the police department. When asked why Whitlow's DNA and fingerprints weren't collected until several months after the slaying, Heinlen said, "DNA and fingerprints don't change so there's no need to do them quickly."
The detective denied Rogers' suggestion that police were accommodating to Whitlow, who was excluded as suspect. Police sometimes want to "stay in good graces" of a person of interest as a way of securing their future cooperation, said the detective.
Heinlen acknowledged police did not immediately request a search warrant for Whitlow's 9 mm handgun, the same caliber weapon used to kill Pam Zimmerman. The detective admitted he could not say with certainty if the gun seized the following day at Whitlow's home was the same weapon Whitlow had described earlier to police. 
An examination of the gun by the state police crime lab showed Whitlow's gun did not fire the bullets that killed Pam Zimmerman, according to earlier testimony in the trial that began April 1.
Before the lunch recess on Tuesday, the jury heard information on a text message exchange between Pam Zimmerman's fiance, Scott Baldwin, and another woman containing a potential threat.
Baldwin admitted in testimony Monday that he was still romantically involved with another woman at the time he was dating Pam Zimmerman in 2014. 
Judge Scott Drazewski ruled the defense could ask Baldwin about one in a series of text messages.
Baldwin's message to an unidentified recipient referred to "burying you," according to Rogers.
The judge excluded other texts dating back to June 2014, ruling the material was not relevant and potentially prejudicial to the state.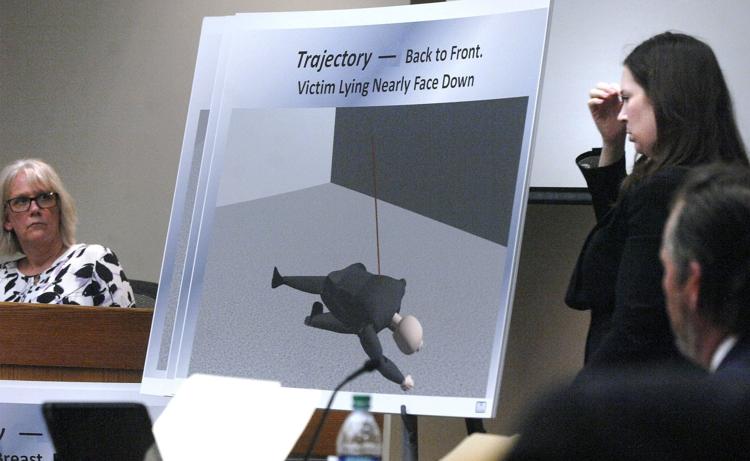 The trial continues Wednesday with additional testimony expected from police officers.
---
Opening statements in the murder trial of Kirk Zimmerman