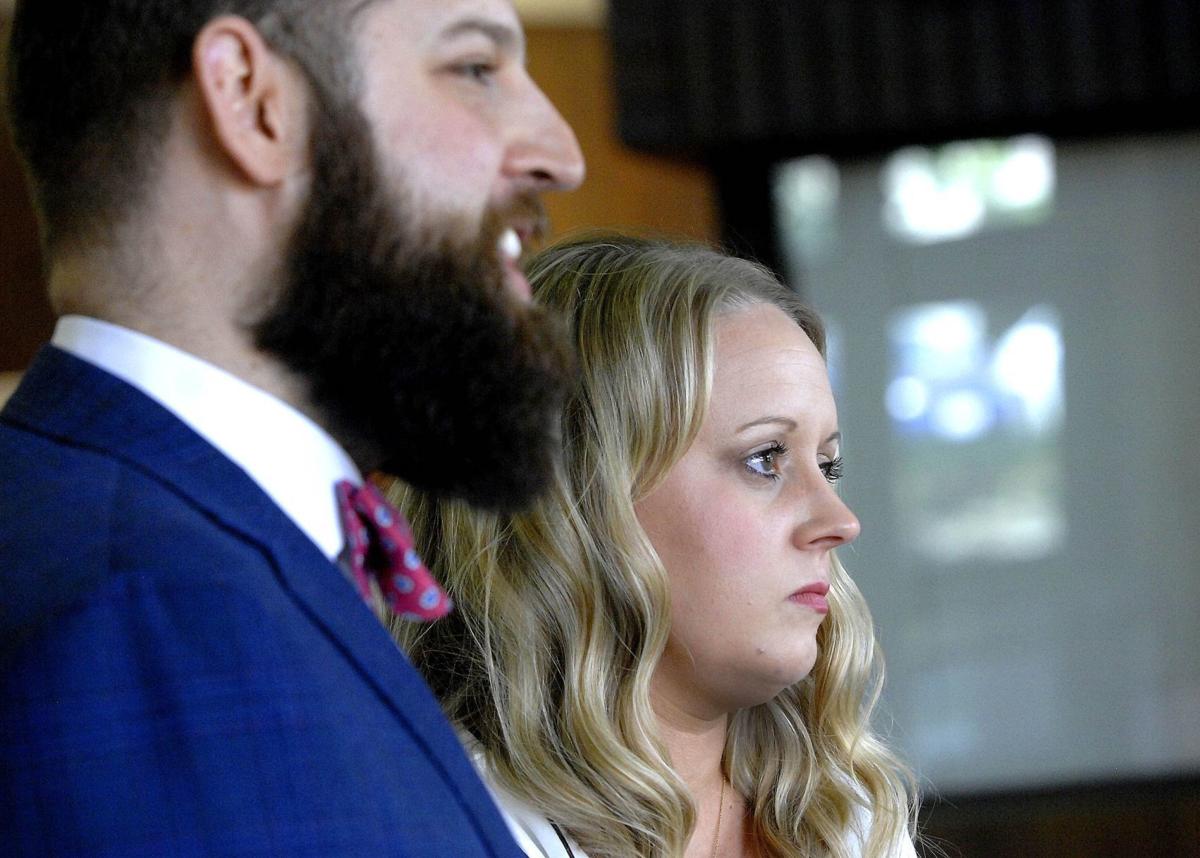 BLOOMINGTON — After several emotion-filled hours at a Massachusetts police station that became ground zero for the fight over custody of a 4-year-old boy, the child and his Bloomington mother were reunited.
The three-hour wrangling between lawyers for Amber Buck and the boy's father, Michael Cadena, followed a day of roller-coaster court hearings and a search for Michael Cadena Jr. by police as Cadena's relatives hid him from authorities.
Buck traveled to Massachusetts on Tuesday after Cadena was arrested in Weymouth, Mass., on direct criminal contempt charges stemming from his refusal to return with his son to McLean County court for hearings in the custody case he initiated in 2014.
Buck's Bloomington lawyer Tristan Bullington said police located the child after a missing person's report was filed Wednesday by Buck with Weymouth police. Relatives and supporters of Cadena refused to turn the child over to law enforcement for transfer to his mother, who was awarded custody of the boy in June by McLean County Associate Judge Lee Ann Hill.
"We're happy Mikey was able to be peacefully exchanged. Amber is thrilled to see her son for the first time in over 18 months," Bullington said after the child was handed over shortly before 9 p.m. CDT.
Lisa Boudreau, a former spokeswoman for the Cadena family, said Wednesday morning that the family hoped the boy would remain in Massachusetts until legal issues were resolved. The family could not be reached for comment later in the day.
Cadena intends to fight extradition on the contempt charges, a process that could delay his return to Illinois for several weeks.
An Oct. 12 arraignment is set on the charges that require payment of a $25,000 bond for his release.
On Wednesday, Buck asked a Massachusetts judge for emergency assistance in her efforts to locate her son. Norfolk County Associate Justice Paul Cronan noted in his order that Buck requested the help because Cadena's family "has taken the child and refused to produce the child to law enforcement."
Cadena has alleged that his son was emotionally and physically abused while under his mother's care.
"It's unfortunate that it's come to this. Amber only wants what's best for her son. It's unfortunate he (Cadena) has chosen to ignore the court's orders," said Bullington.
Contact Edith Brady-Lunny at (309) 820-3276. Follow her on Twitter: @pg_blunny