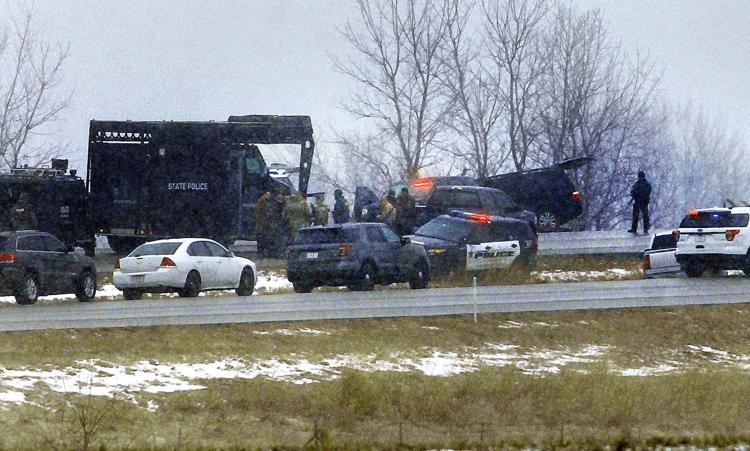 BLOOMINGTON — A six-hour police standoff in Logan County ended around 5 p.m. Thursday with a Springfield man in custody in the shooting death of a U.S. marshal earlier in the day in Rockford.
Floyd E. Brown, 39, who has ties to Bloomington and Springfield, allegedly shot McHenry County Sheriff's Deputy Jacob Keltner when he arrived at the Extended Stay America hotel in Rockford, about 85 miles west of Chicago. Keltner was assigned to the U.S. Marshal's Fugitive Task Force.
After a high-speed chase, state police said flash-bang devices — small explosives that emit a lot of light and noise — were used to remove Brown from his vehicle about five hours after he ran it into a ravine off Interstate 55.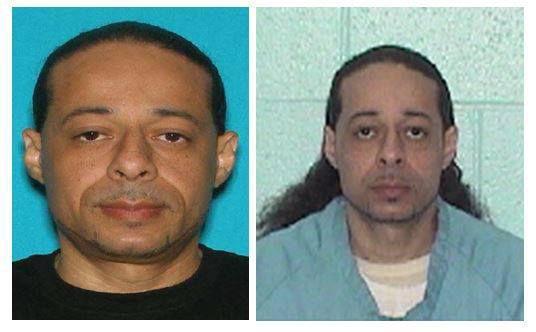 Illinois State Police in a press release Thursday night said Brown was being transported to an area hospital for non-life threatening injuries suffered in the crash. Brown is currently in ISP custody and will eventually be turned over to the FBI and is expected to face murder charges.
The incident began about 9:15 a.m. when members of the task force approached Brown's hotel room and heard shots fired inside the room, police told the Chicago Tribune. A woman in the hotel room was injured. 
Brown then apparently jumped out the third-floor window, shot Keltner in the parking lot, then jumped in his car and sped off, the Tribune reported. Keltner was shot in the head, the newspaper said. 
Brown then led authorities on a high-speed chase into Central Illinois. Brown left Interstate 39 north of Bloomington and traveled west near Evergreen Lake before heading south, ending up on Mitsubishi Motorway with officers from several area agencies in pursuit. During the pursuit, Brown displayed a rifle, police said.
Brown turned onto West Market Street traveling east until he reached the Interstate 55 interchange and headed south toward Springfield. Police clocked Brown's car at 150 mph before he neared Lincoln.
ISP officers on scene struck Brown's vehicle in an attempt to end the pursuit, with the vehicle stopping in a ravine. According to police, Brown exited and re-entered his car before proceeding to barricade himself inside.
About 3 p.m., a negotiating team began trying to talk to Brown, whose car was surrounded by dozens of officers, an armored vehicle and helicopter. Brown, mostly uncommunicative, remained in his car, armed with what authorities believe was an AK-47 rifle.
Ten miles of Interstate 55 were closed in that area, with traffic diverted through Lincoln and west toward Morton.
"This is not the first time he's barricaded himself in," said Illinois State Police Trooper Sean Ramsey. In other incidents, Brown surrendered to officers after barricading himself inside his residence, he said.
After the standoff ended, Ramsey said, "It came to a peaceful ending. That's what we were hoping for."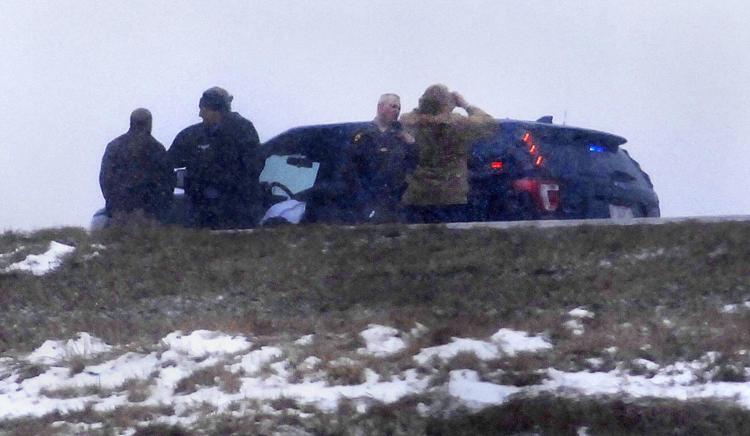 Bloomington Police said Keltner was attempting to serve several active Central Illinois warrants. Brown has three active warrants in McLean County accusing him of residential burglary.
"We would like to extend our deepest condolences to the McHenry County Sheriff's Office and the family of Deputy Keltner," said Illinois State Police Acting Director Brendan Kelly in a press release Thursday night.
"This dark day has come to an end, and this defendant can now be brought to justice," said Kelly.
Brown's warrants in McLean County are tied to a Dec. 23 residential burglary that occurred while he was on parole from prison for a series of 2011 burglaries in McLean and Macon counties.
"We've been looking for him since we tried to arrest him in December," said Bloomington Police spokesman John Fermon on Thursday.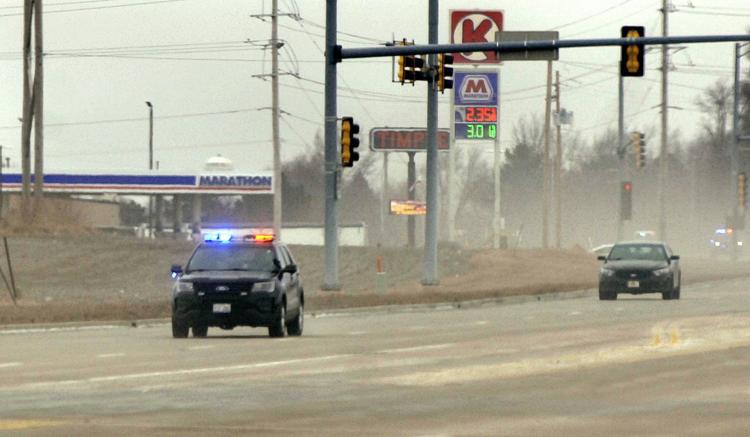 In the December incident, police investigating a burglary saw Brown nearby. He got into a car, driving through a parking lot and several backyards before re-entering a road. He then sped north onto Veterans Parkway, without headlights, leading to a multi-car accident at G.E. Road and Veterans Parkway. Brown ran away, said police.
As the chase traveled through McLean County, Normal Community West High School, Parkside Junior High, Parkside Elementary and the McLean County Unit 5 district office were placed under a soft lockdown or a lock-out for about five minutes, as requested by police.