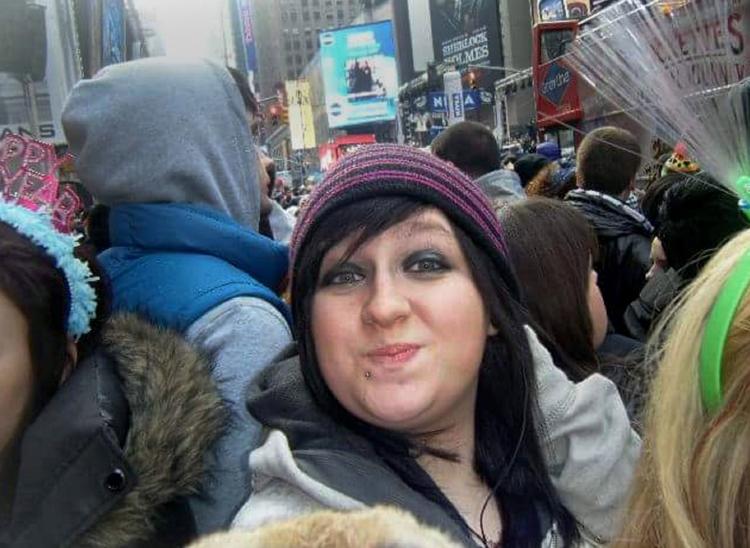 BLOOMINGTON — When Cullen Hedrick and Brittney Mikesell arrived at a south Bloomington trailer park on a Saturday afternoon in early December, they were looking for trouble.
Hedrick — his face covered with a bandana — carried a machete. Mikesell, his girlfriend, was armed with pepper spray. Police said they were there to fight someone.
Instead, they mistook another man, Rodney Daugherty, for their target, police reports show. Hedrick swung his machete. Mikesell used her pepper spray. Daugherty pulled a knife to defend himself.
 "Yeah, I killed him. He stepped out of the shadows, and it happened," Daugherty said. "The big question I have is, why? That's what I don't get."
As Mikesell raced a mortally wounded Hedrick to the hospital, she allegedly tossed the machete out the window. It was later found by a pedestrian walking along Hamilton Road. At a stoplight, motorists saw blood dripping from their Chevy Equinox. Hedrick, 21, died in the ER, and a thrashing Mikesell was charged with mob action and spitting on an EMT during her police interview.
Mikesell, 23, wasn't told Hedrick was dead until two days later. A month later, she was charged with his murder.
The complicated, dangerous relationship between Hedrick and Mikesell is now at the center of the murder case filed under a controversial state law that allows people to be accused of murder even if they didn't physically cause the death.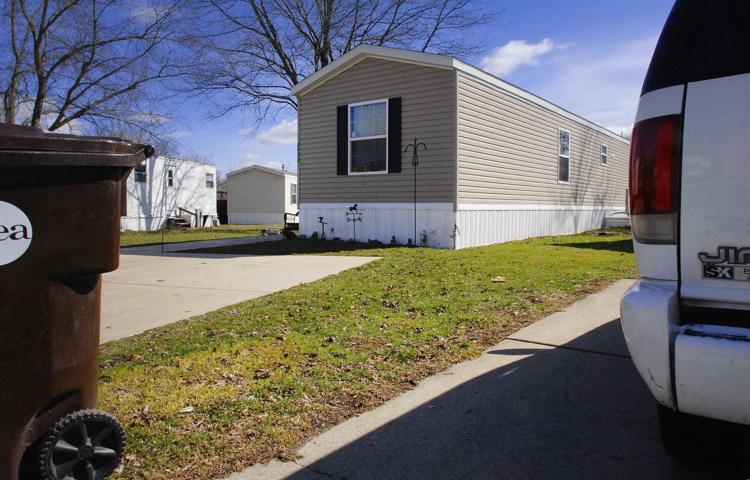 More than a dozen interviews and a review of court and medical records by The Pantagraph and WGLT reveal two people fighting their own mental illnesses, difficult childhoods, and substance abuse issues.
"They're not Wilma and Fred Flintstone. They're Bonnie and Clyde," said John Day of Downs, Mikesell's stepfather. "Them two maybe should not have been together."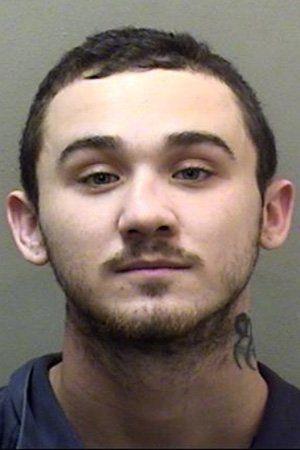 The fatal trip to the Cardinal Ridge trailer park on Dec. 2, 2017, was years in the making for Mikesell and Hedrick.
As a girl, Mikesell played basketball and volleyball. She went to church camp every year.
The downward spiral in her behavior began around the time she went to high school, which she never finished. She threatened suicide in her early teens and was hospitalized for the first of many times, said her mother, Melody Justus of Downs.
Eventually, Mikesell was diagnosed with borderline personality disorder and bipolar disorder, Justus said. Around age 20, she resisted arrest and served 40 days in jail after failing her probation.
 "You are a product of your environment. She was just in a bad environment," said Day, Justus' ex-husband.
By 2016, Mikesell was dating Hedrick — himself a troubled young person.
His childhood is marked with violence, according to records from the Department of Children and Family Services (DCFS) obtained by The Pantagraph and WGLT. He witnessed domestic violence as a child and allegedly pulled a knife on his mother and threatened to kill her, DCFS records show.
BLOOMINGTON — The charge against Brittney Mikesell is based on a controversial provision of …
Hedrick was diagnosed with schizophrenia, according to the records. His behavior turned darker, more aggressive, around age 12, his mother told police after his death. He spent his 18th birthday at a juvenile detention center, she said.
The combination of mental illness and other challenges faced by Hedrick and Mikesell made their future a risky proposition, according to child welfare staff who compiled the DCFS reports.
 "There appears to be a significant risk for future violence in … their relationship," DCFS staff wrote.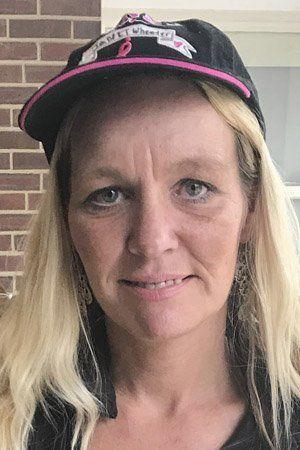 Mikesell secured an order of protection against her boyfriend in October 2016. Months later, she was pregnant. Hedrick was arrested and jailed three times during her pregnancy, records show.
The McLean County jail is accustomed to frequent fliers like Hedrick — those with mental health issues who return again and again. A quarter of all inmates self-report some history of mental health treatment and receive subsequent assistance, said Jacqueline Mathias, inmate specialist and counselor.
"We get everything. You can get everything from general anxiety, or some minor depression, all the way up to active psychosis, active delusions. People hearing voices, people seeing things. Telling you an entire story they believe that you know isn't possible," Mathias said. "We see everything that comes in."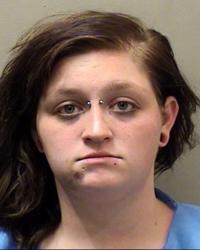 Melody Justus said it was hard to keep her daughter in treatment long enough to make a difference. Mikesell twice ended her substance abuse treatment at Chestnut Health Systems and was inconsistent in keeping appointments for mental health services at the McLean County Center for Human Services, court records showed.
 "It seemed like nothing that we tried was doing anything for her," said Day, her stepfather. "It was like she didn't want no help."
You have free articles remaining.
While Hedrick was in jail in mid-2017, Mikesell's life seemed to stabilize. She had a gender-reveal party for the baby and was getting excited to be a mother, family said. But then Hedrick is released from jail on June 7, 2017.
"Maybe what drew them together is the fact that they both had similar problems," said Day. "That was probably the worst thing for them (being together)."
Their baby girl was born July 4, 2017. The next day, a nurse overheard an agitated Hedrick reference the Sandy Hook Elementary School shooting and his ability to get a gun despite having a mental illness, DCFS records show. Hospital officials were concerned about Hedrick's behavior that was recorded in DCFS records.
The state put the baby into protective custody after medical staff reported signs of alcohol and marijuana in the baby's system, DCFS records show.
The placement of the baby with Mikesell's aunt further splintered an already divided family. For the next five months, the parents were granted supervised visitation with their child.
Hedrick was arrested again Sept. 12 on a warrant. During booking he struck a guard and served 46 days in jail; he was released Nov. 26, 2017  —the week he was killed.
"They were doing numerous things over that time span," said Kathleen Miller, Mikesell's aunt who has custody of the baby. "It was one pressuring the other."
Miller said her willingness to adopt the baby was based on concerns she had that Mikesell and Hedrick would not be able to care for the child.
Two days after Hedrick's final release from jail, Mikesell allegedly pepper-sprayed a woman near a Normal trailer park. Police reports show they're also suspected of beating a man with a baseball bat at a separate trailer park in Normal. Family told police they suspect the couple also was dealing drugs.
The couple stayed up until 4 a.m. the night before Hedrick's death, talking about their relationship and her withdrawal issues from spice, a mind-altering synthetic drug. Mikesell was "freaking out like a demon" that night, and that Hedrick was reading the Bible to her, she later told police.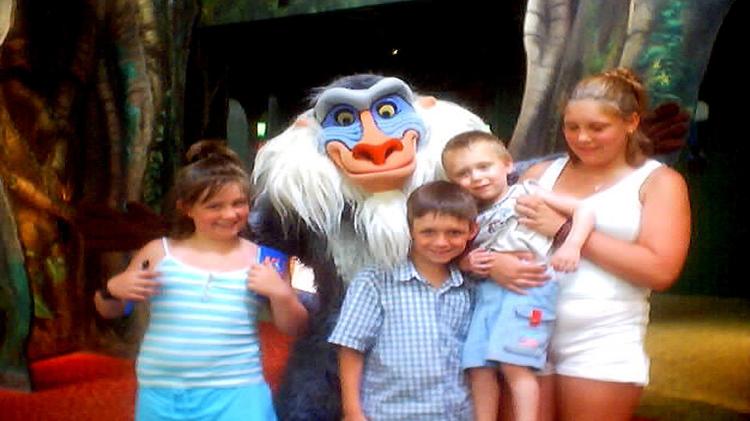 Looking for someone
 Authorities have not publicly disclosed why they think the couple went to 23rd Street in the Cardinal Ridge trailer park— with their mask, machete, and pepper spray — in broad daylight on a Saturday afternoon.
Police reports obtained by The Pantagraph and WGLT from Mikesell's custody case reveal the couple was looking for an acquaintance who briefly lived with Mikesell while Hedrick was in jail.
 "Mikesell stated the whole point of this incident was to find (that person) and fight him for the disrespect he showed toward her and Cullen (Hedrick)," according to a detective's narrative of his interview with Mikesell.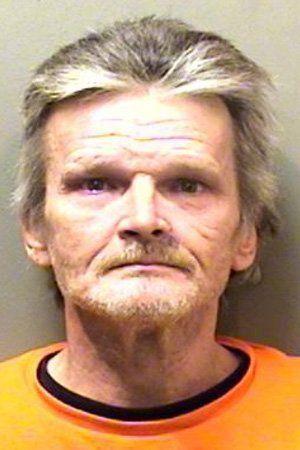 Hours before Hedrick's death, they confronted that person in Heyworth, but he got away, police reports show. They chased him back to Bloomington on U.S. 51, arriving at the trailer park. But instead of confronting their target, they come across Daugherty instead, police reports show. It was a fatal mistake.
In the hours after Hedrick's death, police tried to sort out conflicting statements about what happened. Daugherty — his face still burning from the pepper spray — told police the couple attacked him without provocation after he pulled up to a trailer to see a buddy. Daugherty said it was self-defense and that he didn't know the couple who attacked him. Police believed him and allowed him to go.
Mikesell told police Daugherty tried to run over Hedrick. But police reports show Mikesell as an unreliable narrator — distraught, suicidal, and still potentially under the effects of spice, which was found in her bra.
Neighbors told reporters they suspect drugs played a role in bringing Hedrick and Mikesell to the trailer park. Police found drug paraphernalia and spice in their vehicle, court records show.
 "It makes you realize anything can happen in the blink of an eye," said Samantha Zogg, a Cardinal Ridge resident who got a ride from Hedrick and Mikesell, who Zogg didn't know, the day before his death.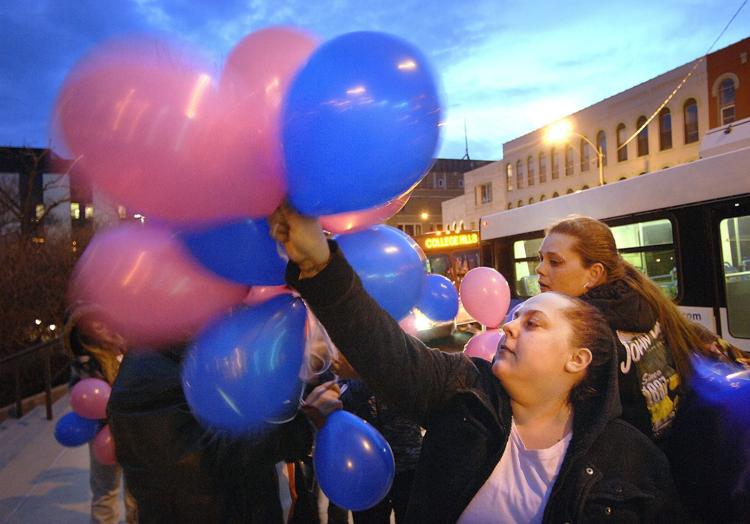 Too close to home
 Neighbors in Cardinal Ridge are used to seeing the police. One neighbor who asked not to be identified said her family had just returned from a Christmas parade when her kids spotted first responders down the block where Hedrick was stabbed. She knew him and his mother.
 "He was a lost soul looking for love," the woman said.
 Now the woman says she wants to move out of Cardinal Ridge. "What has happened to Cullen was one of the worst things that's ever happened out here," she said. "It's a little too close to home."
 Zogg's mother, Sandy Zogg, lives one street over. She plans to leave, too.
 "I don't like the things that go on out here. It's not a good place to be," she said. "It's sad for the people who've been here for years. It's sad what it's turned into."
 For now, Mikesell is being held at the McLean County jail on $2 million bond, meaning she must post $200,035 to be released. Two weeks ago, she agreed to terminate her custody rights to her 8-month-old daughter.
Hedrick is buried at Pleasant Grove cemetery in Downs. His family declined repeated requests for an interview for this story.
 "Our family is struggling with the sudden loss of Cullen, and words cannot describe the pain that we are dealing with at this time," his mother wrote on a crowdfunding website to help raise money for his funeral. "No parent should ever have to bury their child."