BLOOMINGTON — Two cars "crashed" in a parking lot at Illinois Wesleyan University. There were domestic disturbances and building searches in campus buildings, and an obstacle course on Eckley Quad.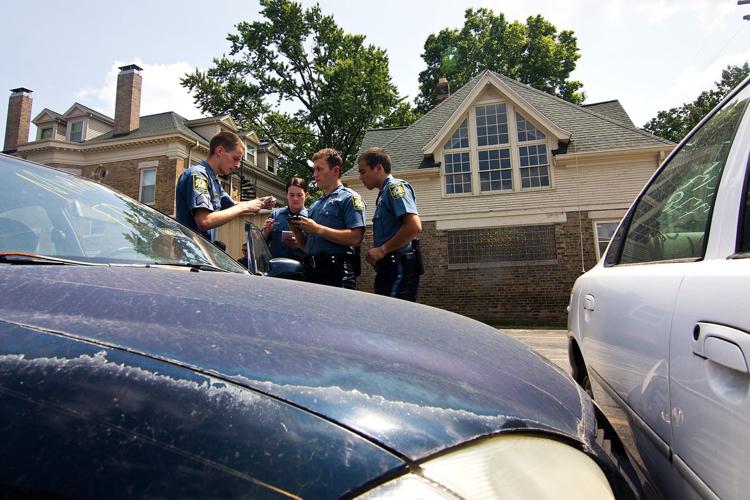 The activity was all part of the Illinois Law Enforcement Explorers Conference that brought together police from across the state with participants in their Explorers programs.
The scenarios not only tested student knowledge but gave them a chance to put into practice what they have learned and compete for prizes. A related career fair gave participants a chance to meet potential employers.
Jeff Dalton, one of the organizers, said the essence of Scouting's Exploring Program is to give youth an opportunity to learn about particular careers.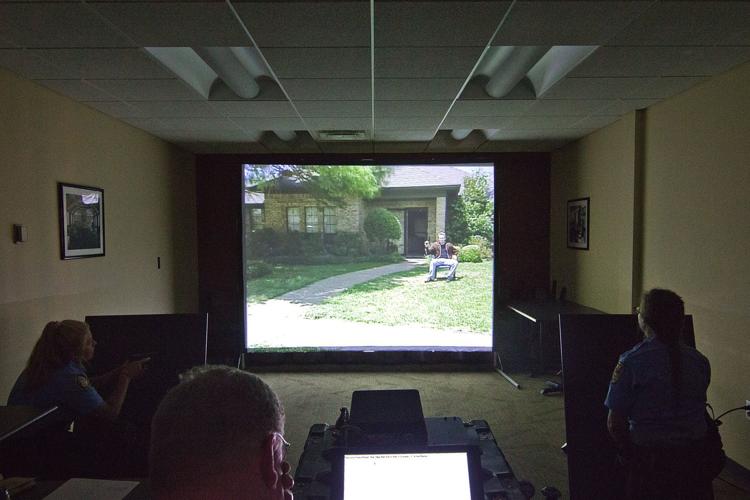 Police Explorers programs are aimed at young people ages 14 to 20. Some learn that law enforcement is not the career for them, but Dalton knows others who have gone through the program, been hired and are now nearing retirement.
Twenty-year-old Alex Bardi has been involved in Explorers in his hometown of Gurnee for five years. This was the third time he has participated in the conference.
It's a good learning experience, he said, not only because he can put his training to use but because of feedback from those who judge the teams in the competition and share their experiences.
Taylor Graham of Gurnee, who has been in the program for six months, said she has already learned a lot about communication and leadership.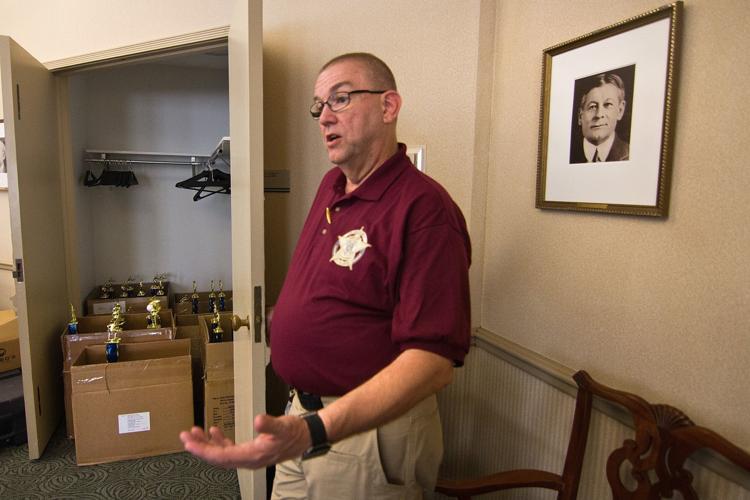 You have free articles remaining.
Minier Police Chief Daryl Weseloh started an Explorers post at his department a few years after he became chief in 1999.
"I was an Explorer myself," said Weseloh. "I see the value."
He currently has 11 participants, including some from communities such as Bloomington.
In addition to training in areas such as traffic laws and how to investigate car accidents, burglaries and other crimes, Explorers also help with community events, doing such things as parking cars.
"It's an awesome program," said Weseloh. "It allows them to see law enforcement from a safe role to see if that's what they want to get into."
One of the competition judges was Pam Lessner, a retired Will County sheriff's deputy from Joliet.
"I enjoy mentoring the kids," said Lessner, who often uses funny names — such as "Mrs. Claus" — in the training scenarios to put the youth at ease. "I know they're supposed to be learning, but I want it to be fun, too."
Weseloh said having the Explorers post benefits the Minier department because staff gets to know potential future employees.
"We see their performance, their work ethic, if they are able to be assertive and able to be calming," he said.
Sgt. Nick Garcia of the Antioch Police Department, who advises his department's post, said there's another benefit:
"I have to keep up with current events and training and that helps everybody," he said.
Contact Lenore Sobota at (309) 820-3240. Follow her on Twitter: @Pg_Sobota