BLOOMINGTON — Cynthia Baker was found guilty Tuesday of murder, aggravated battery, child endangerment and domestic battery in the beating death of her boyfriend's 8-year-old daughter.
Baker, of Normal, hung her head and silently cried as Judge Casey Costigan read the verdicts, which the jury reached Tuesday afternoon after about 5½ hours of deliberations that began the day before. 
Baker, also known as Cynthia Clay, was accused of the Jan. 26 death of 8-year-old Rica Rountree, daughter of Richard Rountree. Prosecutors said she kicked the girl, causing the internal injuries that killed her.
Defense attorney Todd Ringel declined to comment after the verdict was read. State's Attorney Don Knapp said he and Normal police will discuss the case at a news conference at 10 a.m. Wednesday at Uptown Station.
Baker's bond was revoked and she was returned to the McLean County jail until a sentencing hearing at 2:30 p.m. Jan. 31. The judge changed the original date on Wednesday because of a scheduling conflict. 
The charges carry the possibility of life in prison after the jury found the first-degree murder and aggravated battery of a child were "accompanied by exceptionally brutal or heinous behavior indicative of wanton cruelty," Costigan said, reading from the verdict forms.
Rica died of peritonitis from intestinal perforation after blunt force trauma, a doctor testified. Baker's 7-year-old daughter testified her mother kicked Rica twice in the stomach.
The three domestic battery charges connect to the dates of three videos Baker recorded on her own cellphone showing her abusing the child on Sept. 8, Aug. 23 and May 26, all in 2018.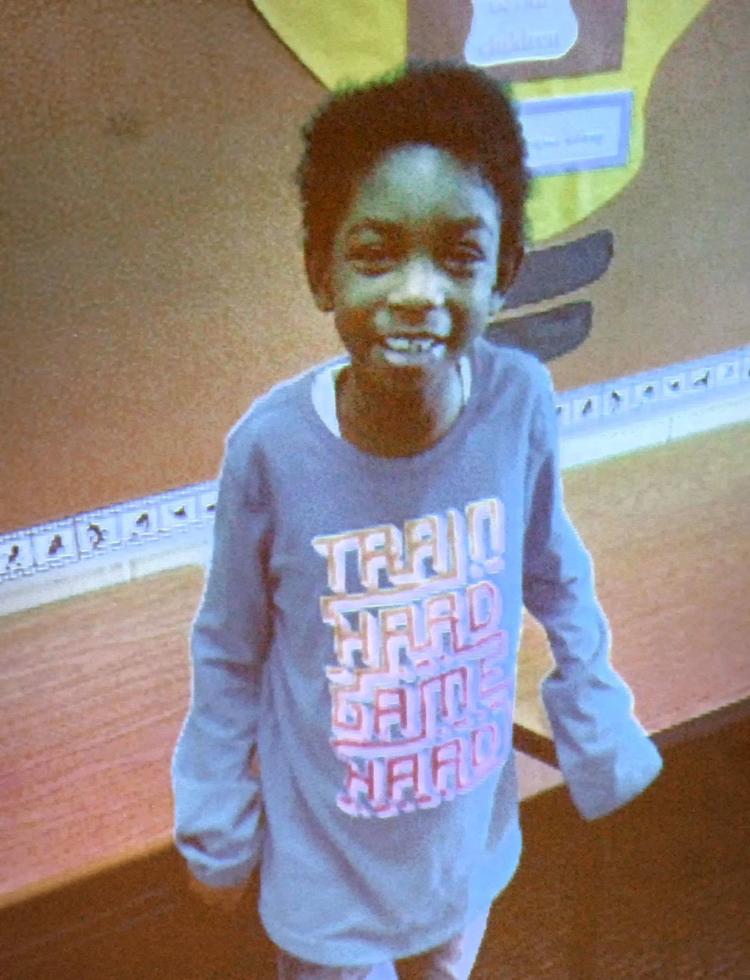 Those videos depicted Baker smacking Rica on several parts of her body, forcing the child's head against walls and repeatedly kneeing the child in the back. The video footage also showed the child naked and struggling to hold cans in hands outstretched to her sides while Baker yelled, mocked and reminded her to keep her arms straight.
"Cold, aren't you? Good," Baker said to Rica in one video. Later she asked if she needed to put a collar on the child.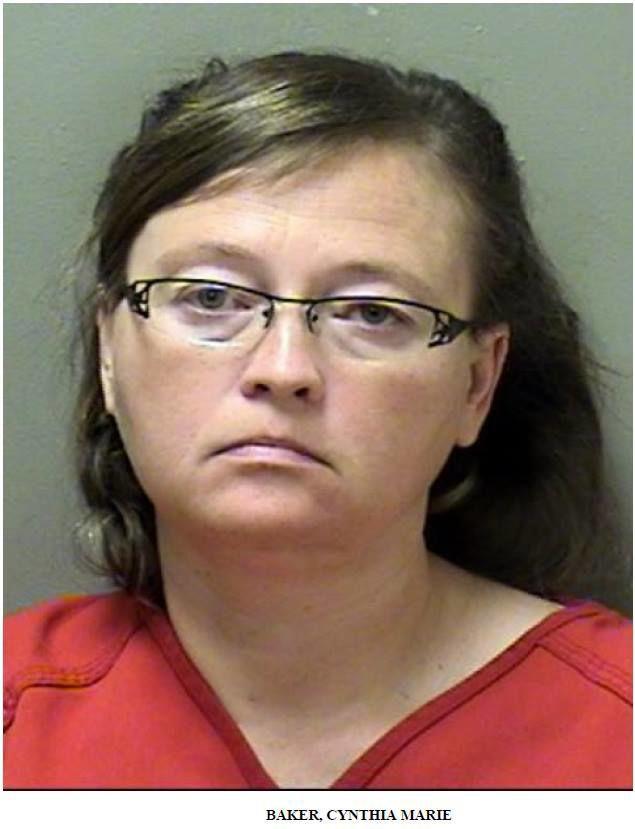 "For most, it's unthinkable, but for Rica, it was her normal," Assistant State's Attorney Erika Reynolds said, describing the abuse in her closing arguments. "In (Baker's home), Rica was treated as less than, as this defendant's punching bag."
Excerpts from text conversations between Baker and Rountree were displayed at various times in the trial, showing their discussion of discipline and punishment for Rica.
"I love u too but dam I really hate your (expletive) daughter," one text from Baker read.
Before Ringel presented his evidence Monday, Assistant State's Attorney Mary Koll said the state had learned Rountree received a letter from Baker asking him to "take the blame for everything" during his testimony.
Rountree, Baker and Rica's mother, Ann Simmons, were expected to testify but were not called, a decision made after Koll told Costigan about the letter.
You have free articles remaining.
Rica's treatment triggered investigations by the Department of Children and Family Services, but Baker explained away black eyes and swollen lips, prosecutors said.
The child endangerment charge came after Baker refused to take Rica for X-rays that had been ordered by a doctor.
In a video of a police interview recorded the night Rica died, Baker told a Normal detective she never physically disciplined her four children or Rica. Later, when Detective Kendra DeRosa told Baker her children said otherwise, Baker admitted to spanking them with her hand or a belt.
In his testimony, Dr. John Denton, a forensic pathologist, identified more than 50 marks on Rica's body and concluded the child had suffered child abuse, Reynolds said.
"Dr. Denton opined in his medical opinion that a child who has been systematically physically abused develops the ability to cope with even the most serious pain," Reynolds said in her closing.
When Baker's 7-year-old daughter told the court about the kicks to Rica's stomach, she said they happened sometime after Christmas, Reynolds recounted in her closing.
Without her testimony, Reynolds said the evidence is circumstantial but still enough to convict Baker. With her testimony, "you know exactly how this happened."
"Because she did it to Rica then, she did it this time," Reynolds said.
After her death, Rica's surgeon said the intestinal perforation had been progressing for three to five days.
In the last few days of Rica's life, she vomited at dinner, said she couldn't see and almost fell down the stairs, Baker told DeRosa.
"Sometimes she does this, and it's like attention, you know. She's like pretending," Baker said in the video.
Within hours of the behavior Baker described, Rica was dead.
"Rica's life didn't matter to this defendant, but it matters in this courtroom," Reynolds said. "Rica matters here."
---
Contact Kelsey Watznauer at (309) 820-3254. Follow her on Twitter: @kwatznauer.