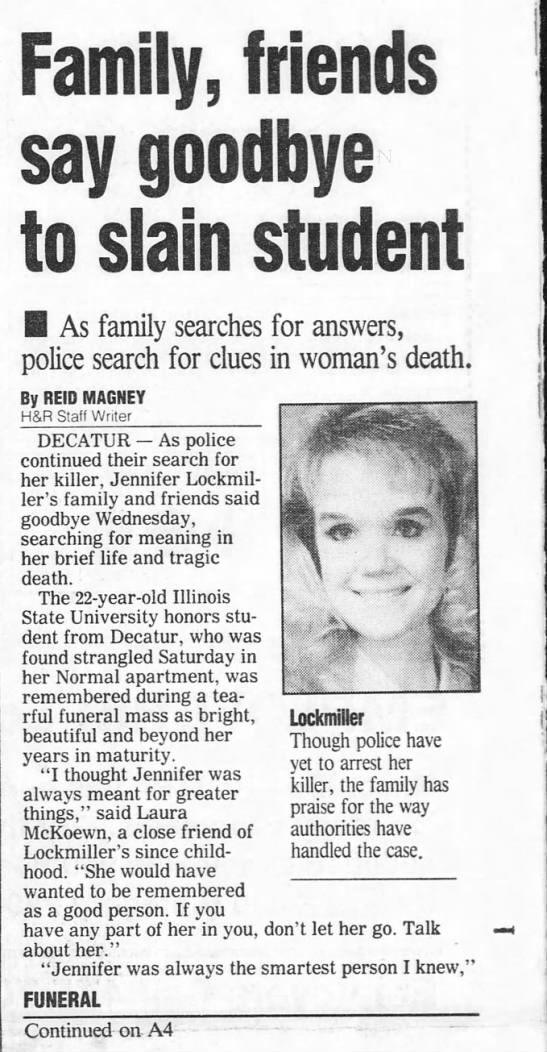 The state issued Beaman a certificate of innocence in 2013 and former Gov. Pat Quinn pardoned him in 2015. 
Beaman is seeking damages against the town and retired Normal police investigators Tim Freesmeyer, Dave Warner and Frank Zayas, who Beaman alleges conducted a malicious investigation leading to his wrongful murder conviction.
David Shapiro, with the MacArthur Justice Center and one of Beaman's lawyers, argued Wednesday the officers involved in the case conducted a "bad faith" investigation.  
"Alan could not have been indicted without an investigation and a police file manipulated and curated to pin the crime on him," Shapiro said during the Wednesday hearing.
Shapiro said the defendants were the cause of that indictment because over several months they "built a file in bad faith" and disregarded and failed to investigative other suspects. 
"Alan Beaman has spent his adult life fighting for a fair trial, and this court should give him one," he said.
Normal Mayor Chris Koos said he would not comment about the hearing. 
Chicago lawyer Thomas DiCianni, representing the town and former officers, called on the Illinois Supreme Court to affirm the decision of the Fourth District Appellate Court, which rejected the lawsuit in December 2019, finding no misconduct.
The Supreme Court justices on Wednesday took the case under advisement.
"The appellate court is not the only court to have found that," he said. "The 7th Circuit, after an exhaustive review of the file, found that there was no misconduct. This is the kind of conduct that occurs in every major investigation."
DiCianni pushed back on claims that the investigators maliciously influenced prosecutors' judgment in the case leading to the conviction or that the police file was slanted against Beaman, saying the case was investigated thoroughly.
---
Contact Sierra Henry at 309-820-3234. Follow her on Twitter: @pg_sierrahenry.