BLOOMINGTON — Bloomington police conducted two test runs of the driving route they believed Kirk Zimmerman may have taken after allegedly shooting his former wife her in her office, according to testimony Tuesday at his murder trial.
Police created a route from the office complex where Pam Zimmerman worked at 2103 E. Washington St. through an area near East Grove and Robinson streets where the victim's cellphone and wallet were found after her death. Police viewed surveillance video from several businesses that showed a car resembling Zimmerman's 2013 silver Hyundai Sonata in the area of the victim's office near the time authorities think she died, according to testimony from Sgt. Tim Power.
Police located a car matching the unique features of Zimmerman's car, including a sunroof and five-spoke wheels, at a Springfield car dealership for the test. The first test run was conducted on Dec. 29, 2014, said Power, and police then collected video from business security cameras to document the test drive.
Power said a second test drive was performed on Jan. 19, 2015, with a second car — this one borrowed from a Bloomington police officer who also owned a Hyundai Sonata. The detective said changes in the positioning of a surveillance camera used by State Farm between the date of the homicide and December 2014 required a second test to be conducted.
Jurors are expected to hear testimony this week from FBI Agent Greg Catey on information collected by police from Zimmerman's car. Videos collected and created by police also are expected to be presented by the state.
In other testimony on Tuesday, Pam Zimmerman's divorce attorney told jurors that Kirk Zimmerman was facing a possible contempt of court finding in November 2014 for failing to pay child support. 
Kathleen Kraft testified about a Nov. 3, 2014, call she received from Pam Zimmerman, who had mailed a letter to her former husband demanding payment of about $4,000 in child-related expenses. 
Pam Zimmerman told her lawyer "she was ready to pursue contempt proceedings against him," said Kraft, adding that Pam Zimmerman sounded upset during the call. Pam Zimmerman told her lawyer the defendant had ignored the demand letter mailed on Oct. 22, said Kraft.
Kraft was not allowed to respond to a series of questions from prosecutor Mary Koll because of objections from Kirk Zimmerman's defense lawyer, John Rogers, who sought to limit specific information the jury would hear about the Zimmermans' contentious divorce that marked the end of their 20-year marriage.
Kraft testified the child care expenses at issue when Pam Zimmerman died were reimbursed to her law firm the following year by the defendant.
Arthur described herself as "a good friend and friend of the family" since her romantic relationship with Zimmerman ended three years ago. She said she and Zimmerman met online and began dating in August 2013. 
Arthur said she went to Kirk Zimmerman's home on Park Ridge Road a little before their scheduled date on Nov. 3, 2014. He did not respond to her knock on the door around 6:30 p.m., according to her testimony.
Arthur then attempted to text and call him as she sat in the driveway, but she did not receive a text in reply until 7:02 p.m. after she had driven home.
Zimmerman texted that he had laid down in bed to read and asked her to return, said Arthur. The two spent about two hours together, according to her testimony.
Arthur's recollection as to what time she arrived at Zimmerman's home is a key element of the state's theory that Zimmerman had the opportunity to murder his ex-wife and return home before his scheduled date with Arthur.
---
Photos: Inside the courtroom at the Kirk Zimmerman murder trial
042519-blm-loc-1zimmerman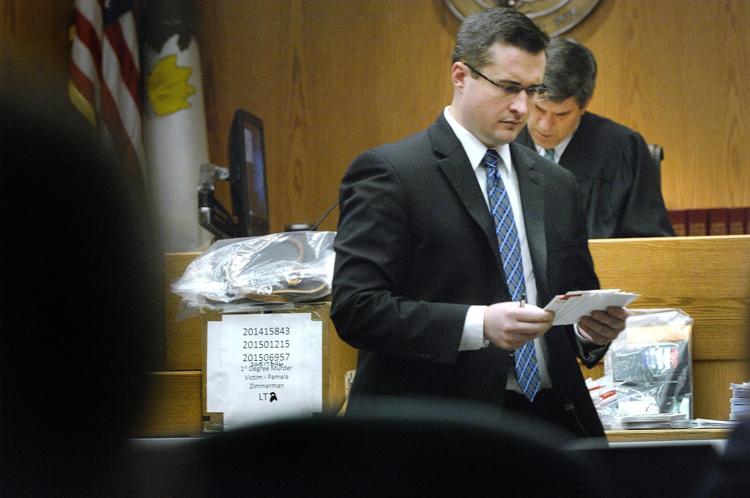 042419-blm-loc-1zimmerman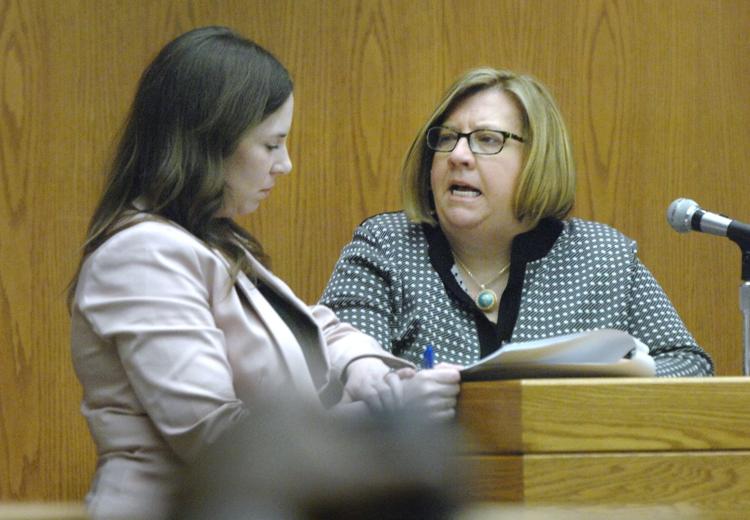 042319-blm-loc-6zimmerman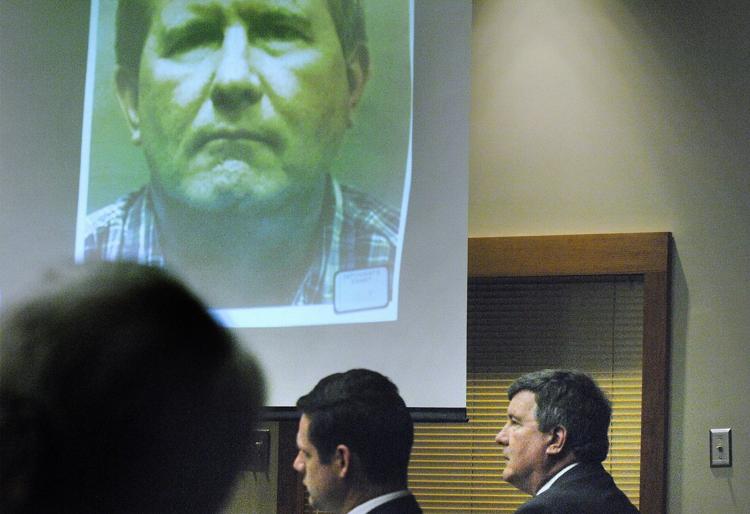 042319-blm-loc-1zimmerman
042319-blm-loc-5zimmerman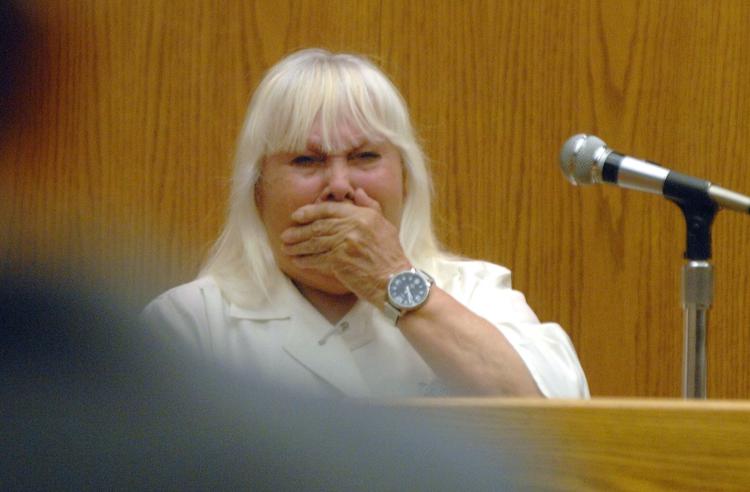 041819-blm-loc-1zimmerman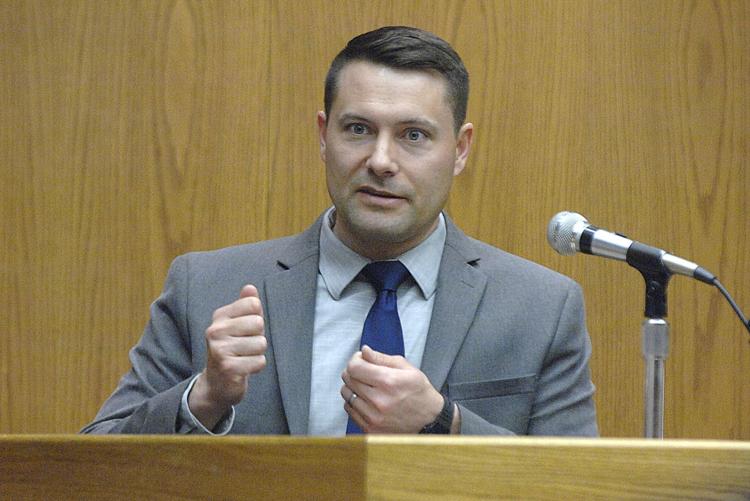 041819-blm-loc-3zimmerman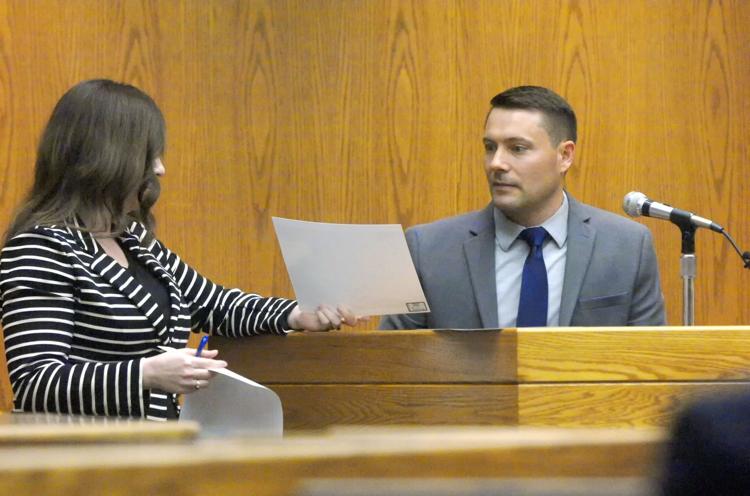 041819-blm-loc-2zimmerman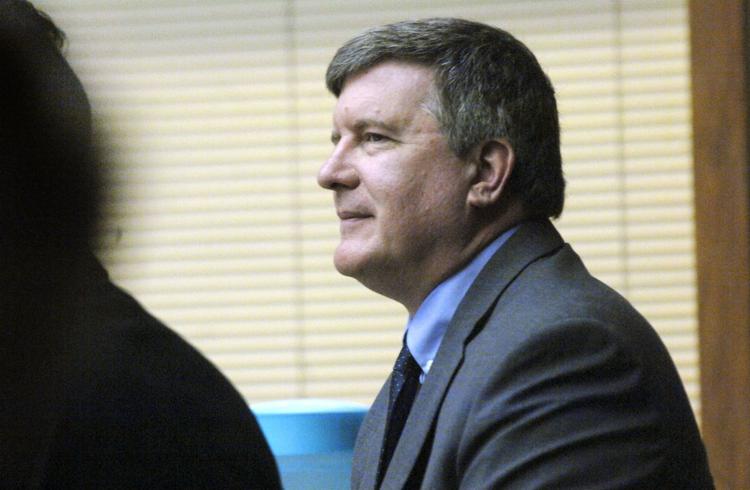 041719-blm-loc-1zimmerman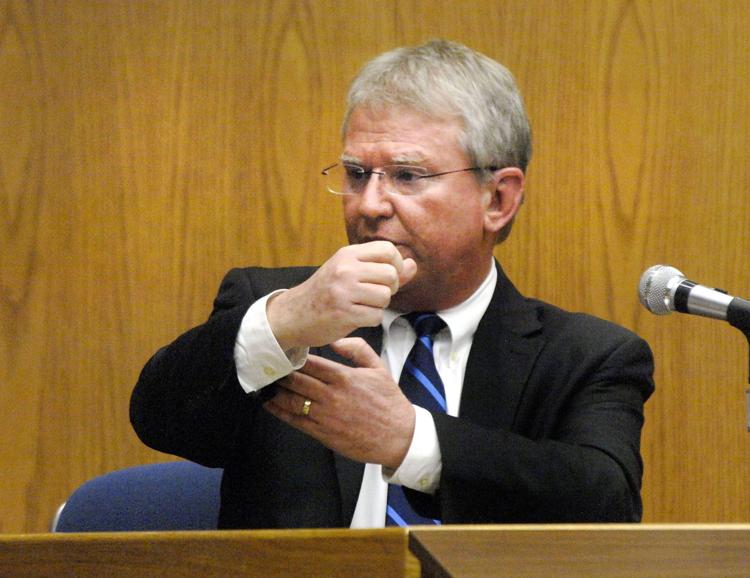 041719-blm-loc-3zimmerman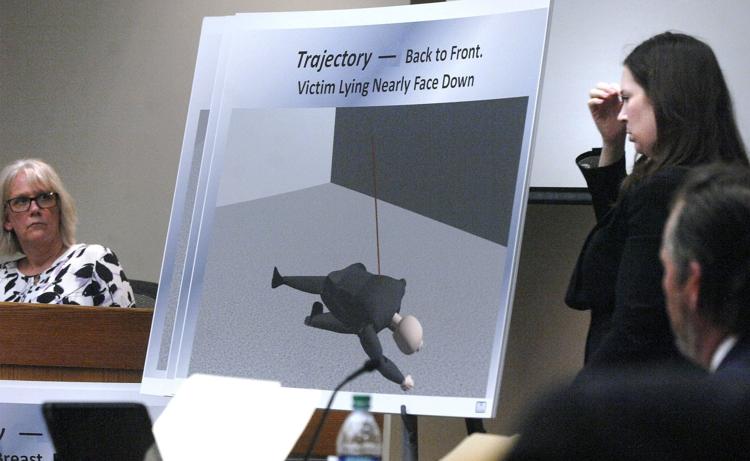 041719-blm-loc-2zimmerman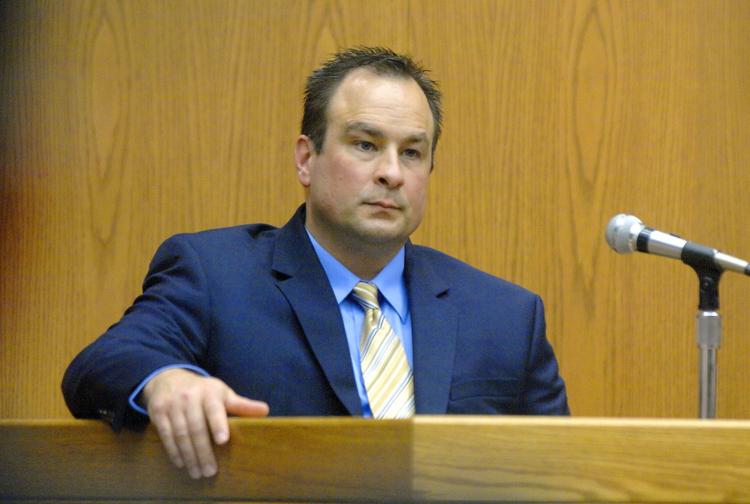 041619-blm-loc-2zimmerman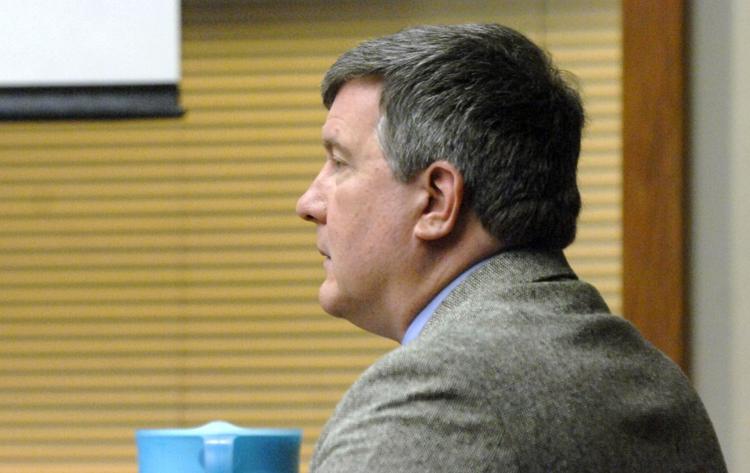 041619-blm-loc-3zimmerman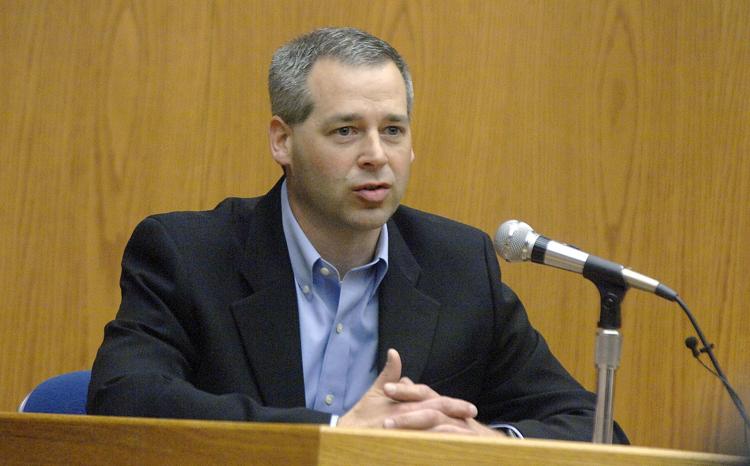 041619-blm-loc-1zimmerman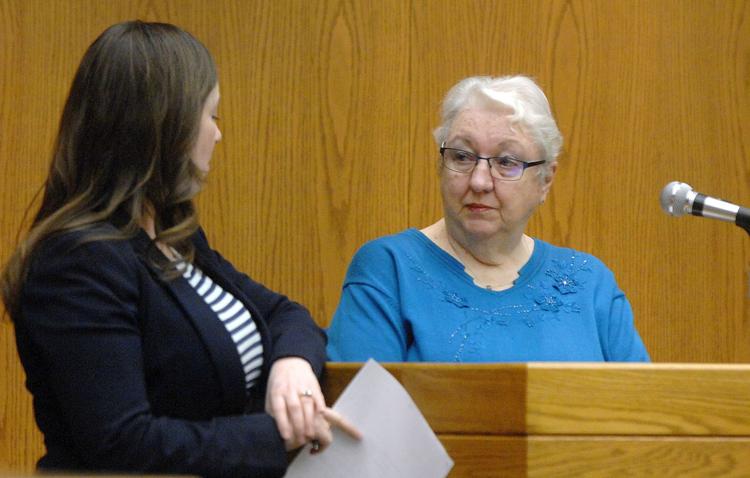 041419-blm-loc-2zimmerman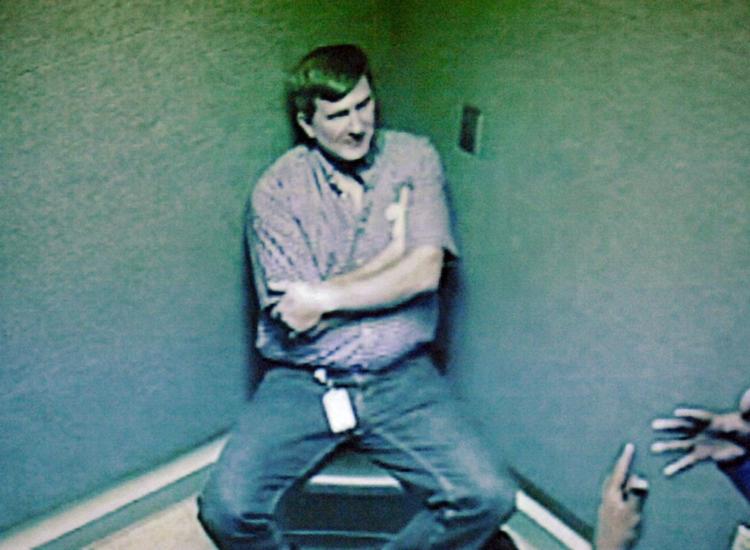 041419-blm-loc-1zimmerman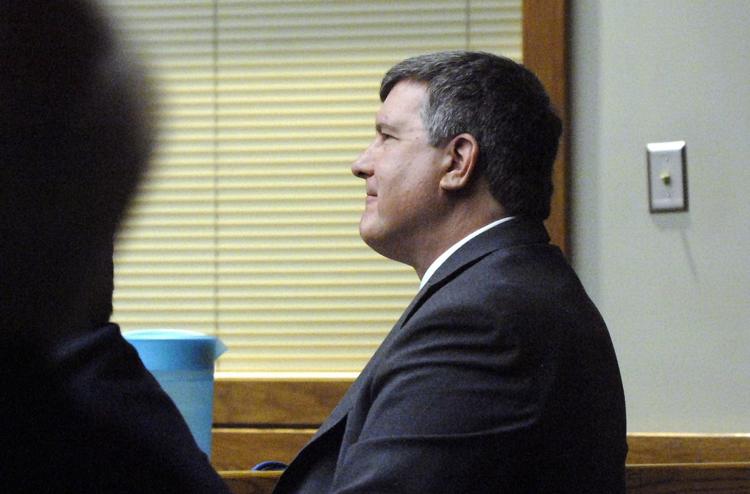 041219-blm-loc-1zimmerman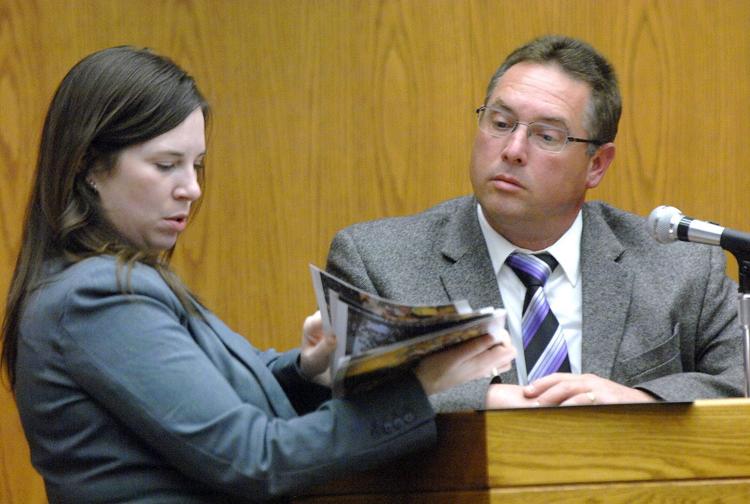 041119-blm-loc-2zimmerman
041119-blm-loc-5zimmerman
041119-blm-loc-4zimmerman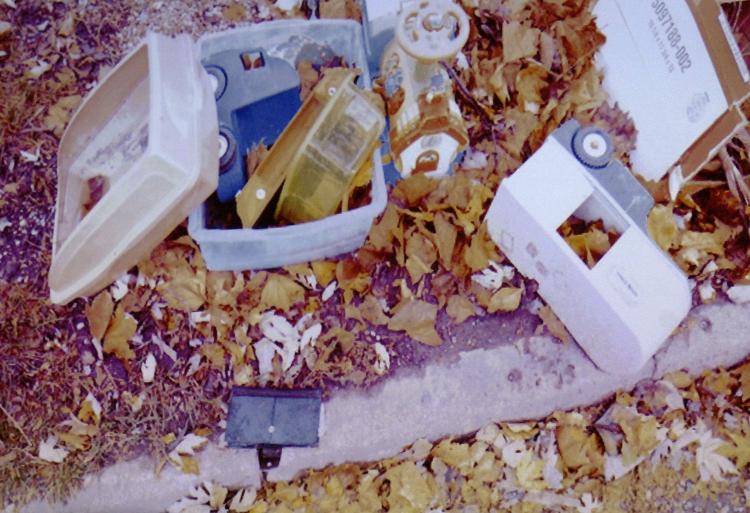 041119-blm-loc-3zimmerman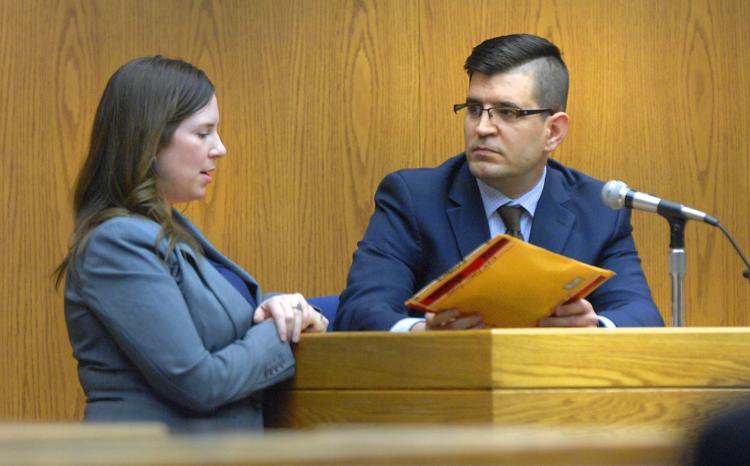 041119-blm-loc-1zimmerman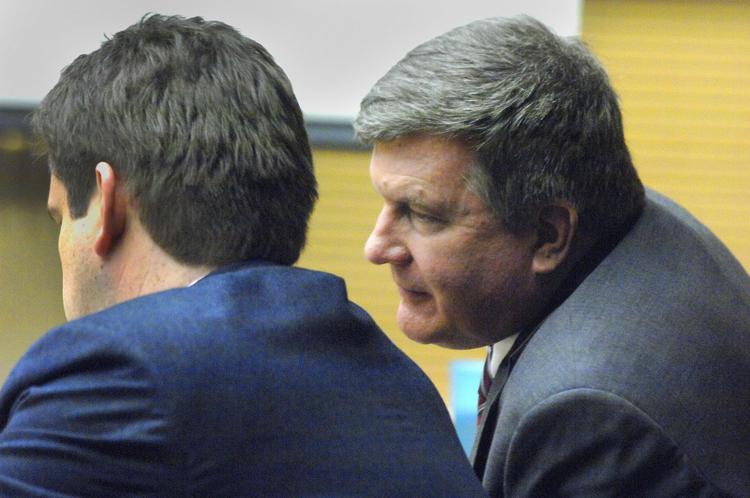 041019-blm-loc-4zimmerman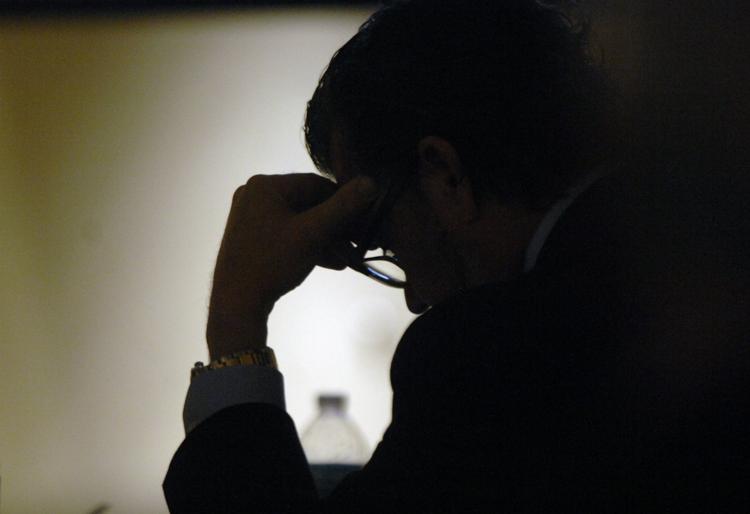 041019-blm-loc-2zimmerman
Exclusive interview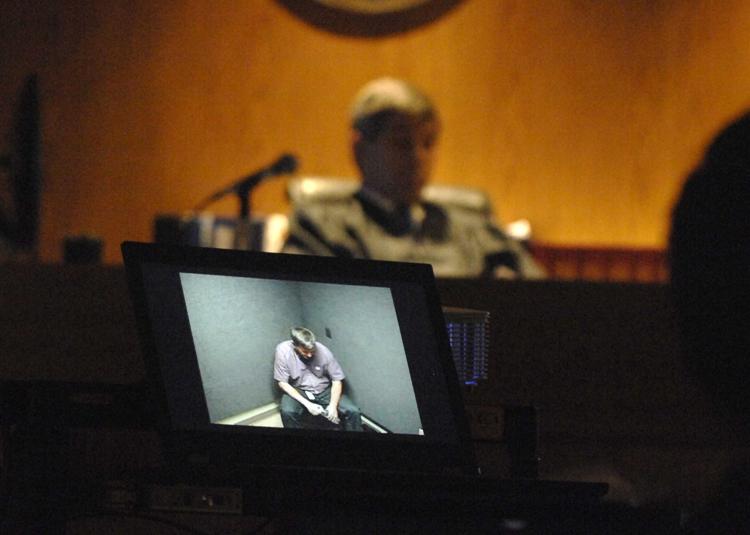 041019-blm-loc-1zimmerman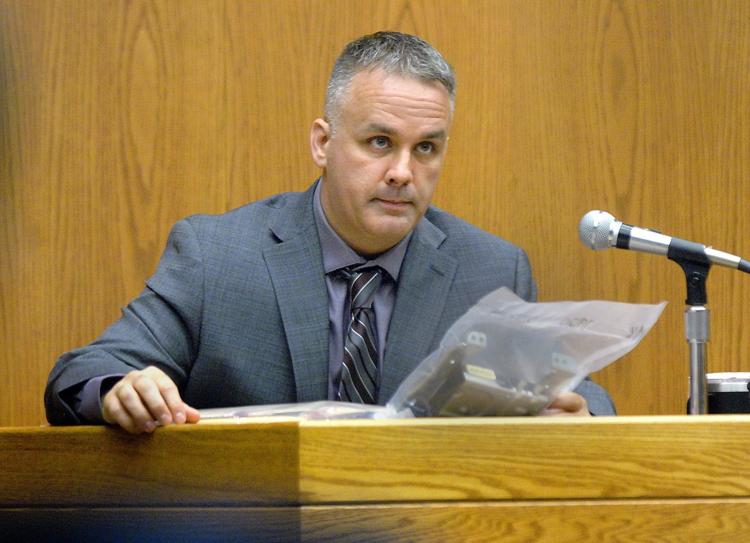 040919-blm-loc-9zimmerman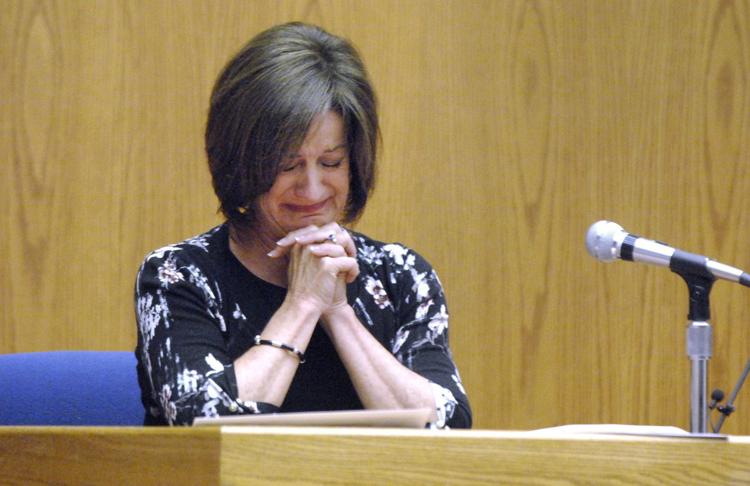 040919-blm-loc-7zimmerman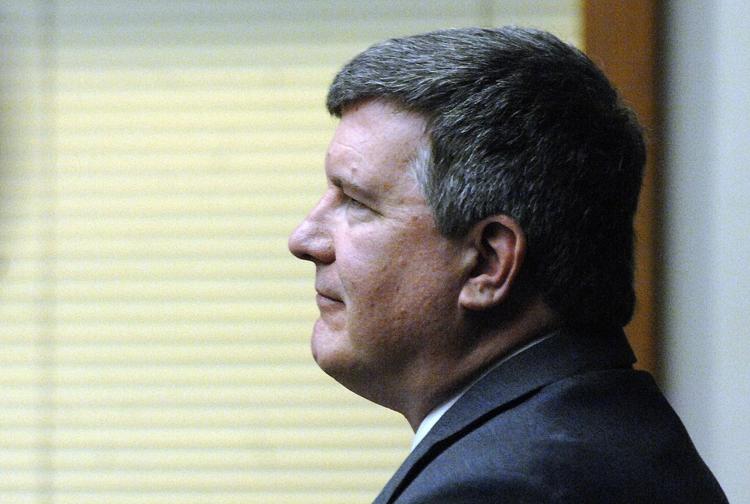 040919-blm-loc-8zimmerman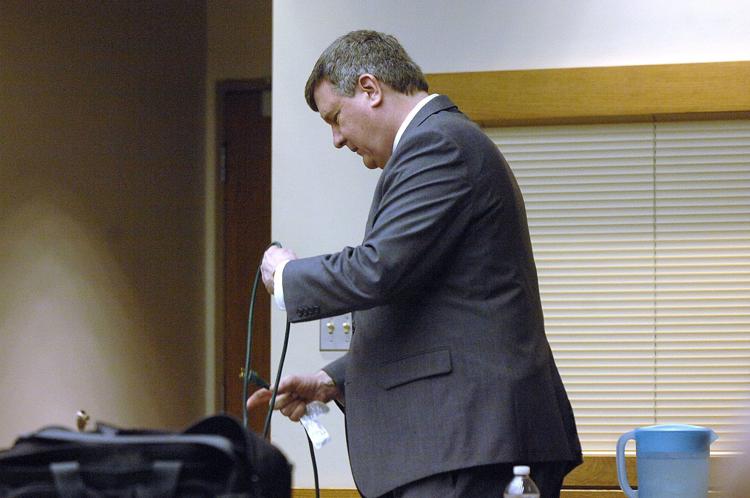 040919-blm-loc-6zimmerman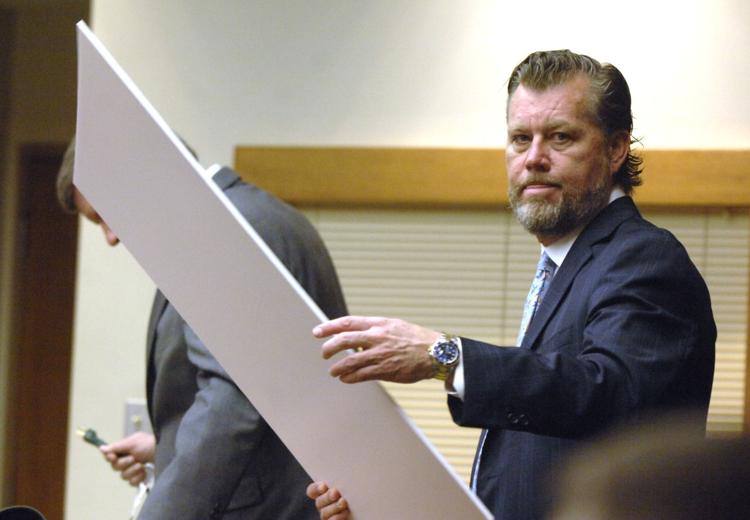 040919-blm-loc-5zimmerman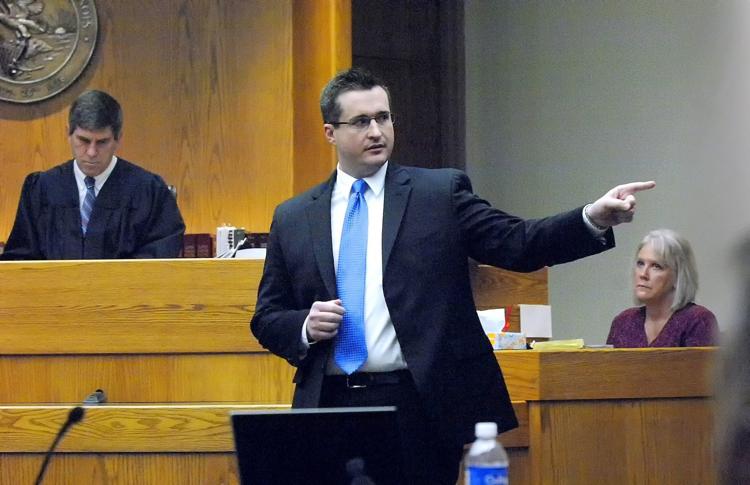 040919-blm-loc-4zimmerman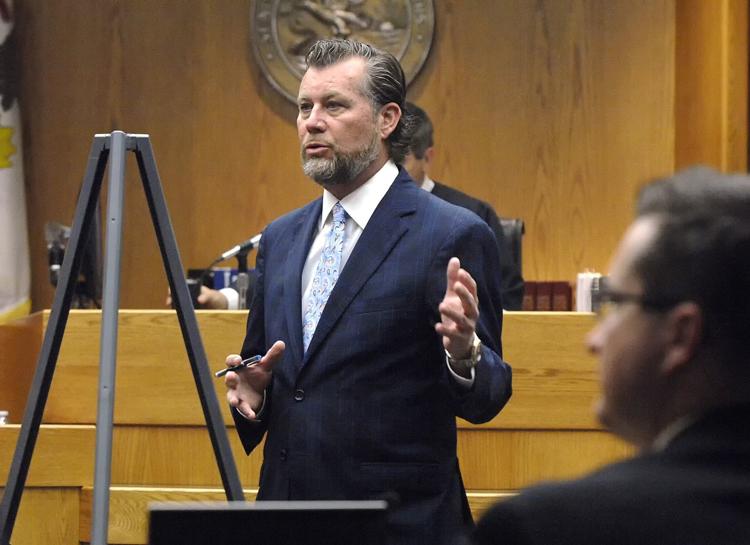 040919-blm-loc-3zimmerman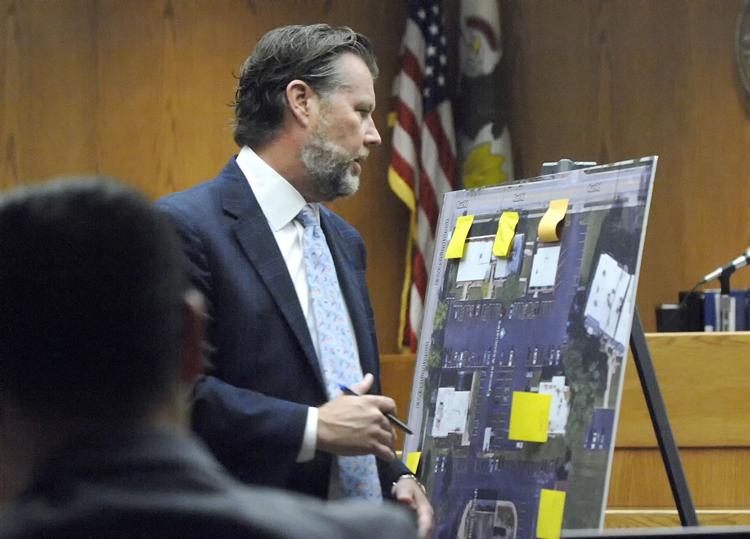 040919-blm-loc-2zimmerman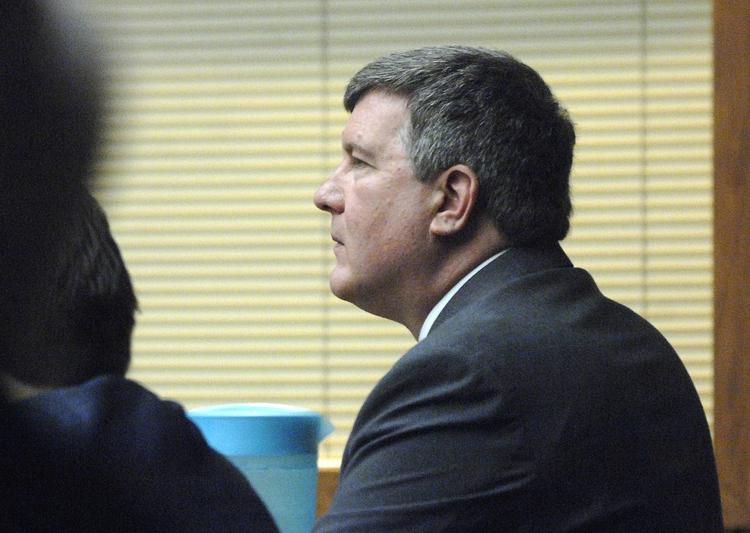 040919-blm-loc-1zimmerman