BLOOMINGTON — Kirk Zimmerman considers himself a shy, introverted man whose life is calendar-driven; he's a list maker, whose main focus is his children.
Since his arrest on murder charges eight months later, little has been publicly disclosed about Zimmerman's personal life before a divorce that is the crux of the state's case against him.
On Tuesday, jurors in Zimmerman's murder trial watched about five hours of two videotaped interviews police conducted with Zimmerman — the first one on Nov. 4, the second on Nov. 10.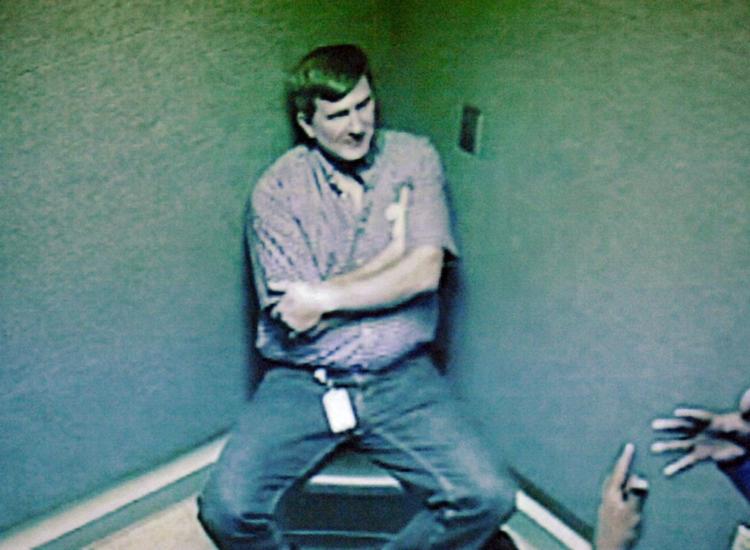 Zimmerman, a native of Iowa, came to Bloomington for a job at State Farm in 1985. A cousin introduced him to his future wife who was working in Chicago as an accountant at the time, Zimmerman said. The two married six months later, in 1992.
Detectives asked Zimmerman about the marriage that ended in 2012 after 20 years and three children.
"She worked a lot and so … we grew apart. We really didn't do anything together … I think we stayed together so long because of the kids," Zimmerman told investigators.
The couple tried counseling without success, said Zimmerman, 60. 
With the exception of their children's sporting events, the Zimmermans rarely saw each other after the divorce, according to the police interview.
Zimmerman could not come up with a response to an investigator's question about when he last saw his ex-wife. A pause lasting more than 20 seconds ended without an answer from him.
When he spoke with police a week later with his lawyer John Schwulst present, Zimmerman said it was likely he saw his former wife at a recent school homecoming event for his children.
In testimony at pre-trial hearings, several witnesses characterized the Zimmerman divorce as anything but civil. Emails exchanged between the two over financial matters and comments Pam Zimmerman allegedly relayed to friends about her fear of Zimmerman suggest the two sparred over money during and after the split.
But, Zimmerman told police, he and his wife tried "not to say anything bad about the other parent." He denied knowing anything about his former wife's recent engagement to a man she had met several months earlier.
Multiple times during the interview Zimmerman asked to be taken to see his three teenage children who were at the Children's Advocacy Center. He asked officers for advice on how to talk to children who have lost a parent.
In his police statement, Zimmerman acknowledged he and his former wife disagreed about the terms of the financial agreement reached as part of the divorce, a dispute that landed the couple back in court twice.
A final demand for about $4,000 in child-related expenses was sent to Kirk Zimmerman by Pam about 10 days before her death.
"Her bottom line is, 'We're going back to court' and I'm fine with that," Zimmerman said of the recurring legal dispute over money.
Describing himself as "calendar-driven," Zimmerman offered to compile a timeline for his activities the day before Pam was found shot to death, and to provide it later to police. Saying he needed to rest, Zimmerman claimed the long dialogue with police "actually drains my batteries."
Police maintain Zimmerman was treated like anyone else they speak to during an investigation, but it's clear from police reports and trial testimony that the evidence-gathering process related to Zimmerman started soon after the victim was found.
Police took Zimmerman's cellphone and computers while he was at the police station. They seized his car and barred him from his home for six days while it was extensively searched.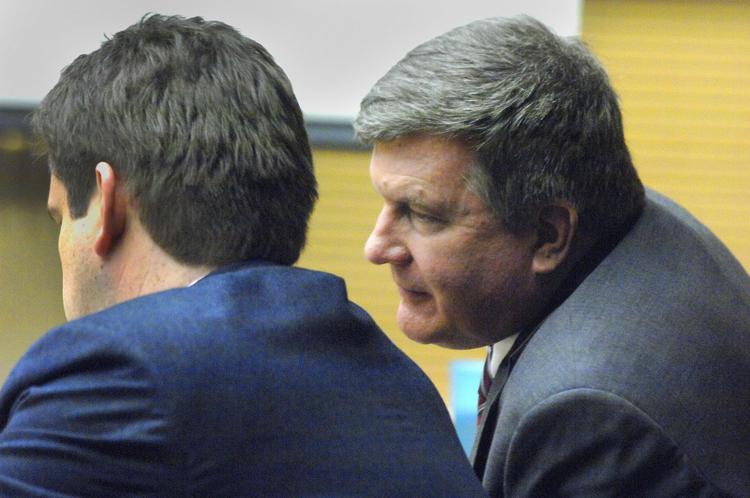 During the first two weeks of the trial, Zimmerman has taken notes and smiled occasionally during testimony. He shook his head when a witness suggested he was in financial trouble after the divorce because of overspending on his part.
The Zimmerman children and a woman who was dating Zimmerman in 2014 are expected to testify during the six-week trial. The defense has not indicated if Zimmerman will testify.
Testimony resumes Monday morning.