BLOOMINGTON — A newly-formed jury in the Kirk Zimmerman murder trial went home without reaching a verdict Friday four hours after they were forced to restart deliberations because a juror was dismissed for violating a court rule. 
A woman was removed from the panel before lunch after she admitted she read a story in The Pantagraph two days ago. Jurors are barred from reading or viewing media accounts of the proceedings.
A male juror reported unspecified misconduct in a note to Judge Scott Drazewski. When called into the courtroom, the juror said the woman had disclosed reading the paper during a discussion of the spelling of a witness' name.
Every day since the trial opened April 1, Drazewski has required jurors to sign a statement confirming their compliance with the order. All jurors have signed the form.
In her meeting with the judge and lawyers, the woman said she reads The Pantagraph daily for obituaries and the Dear Abby column. The woman acknowledged she read a story two days ago in The Pantagraph to determine the spelling of the name of witness Merrie Seip, who testified she heard what she thought was gunfire on Nov. 3 as she sat with a client in her counseling office near Pam Zimmerman's office at 2103 E. Washington St., Bloomington.
The article, she said, was the only time she strayed from the judge's order.
The juror's admission spurred a request for a mistrial from defense lawyer John Rogers who argued the juror may have shared with other jurors additional information from Pantagraph coverage of the trial. The stories, he said, have included material from pre-trial hearings.
The judge denied the motion.
The first alternate juror, also a woman, became part of the jury before talks started over at 2 p.m. Friday.
You have free articles remaining.
Earlier, jurors requested video and documents to review during their second day of deliberations.
Drazewski granted their requests to see three video clips of Zimmerman's visit to the Four Seasons health club on Nov. 3, 2014.
The judge also allowed jurors to see cell tower mapping from an expert who traced Zimmerman's travel around Bloomington, and a trip he allegedly made to Indiana. A digital timeline of the defendant's use of electronic devices also was provided. The exhibits were removed from the jury room when the deliberations started over but returned after the jury made a second request after all 12 jurors were involved in deliberations.
The new jury also asked to see the phone records of Scott Baldwin, the victim's fiance, and several satellite images of the parking lots area outside the victim's office and the location of several items from the victim's office located by police near Robinson Street.  
The jury deliberated about two hours late Thursday afternoon before going home and returning Friday morning to the Law and Justice Center in downtown Bloomington. The panel will resume talks Monday morning.
---
Photos: Closing arguments in the Kirk Zimmerman murder trial
050319-blm-loc-4zimmerman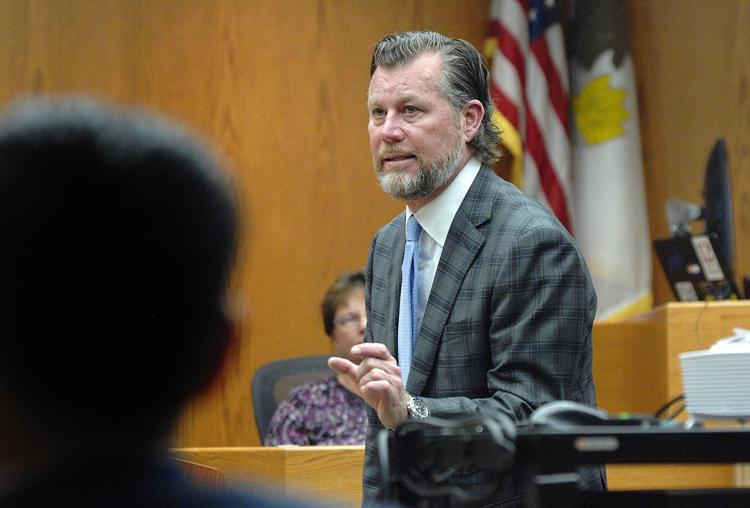 050319-blm-loc-1zimmerman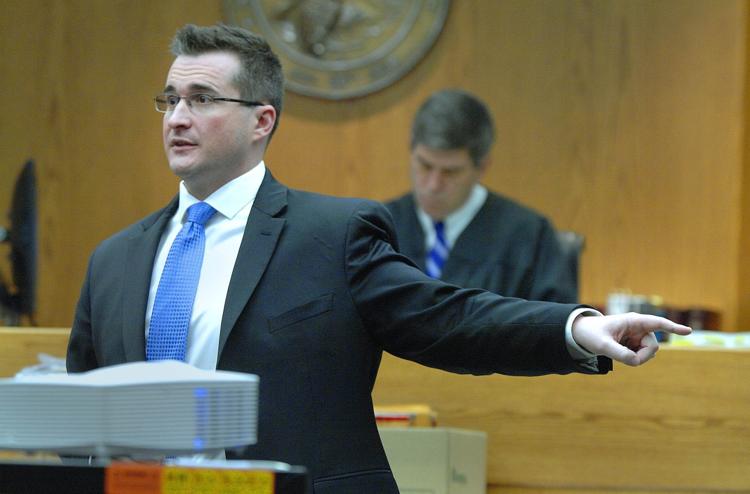 050319-blm-loc-11zimmerman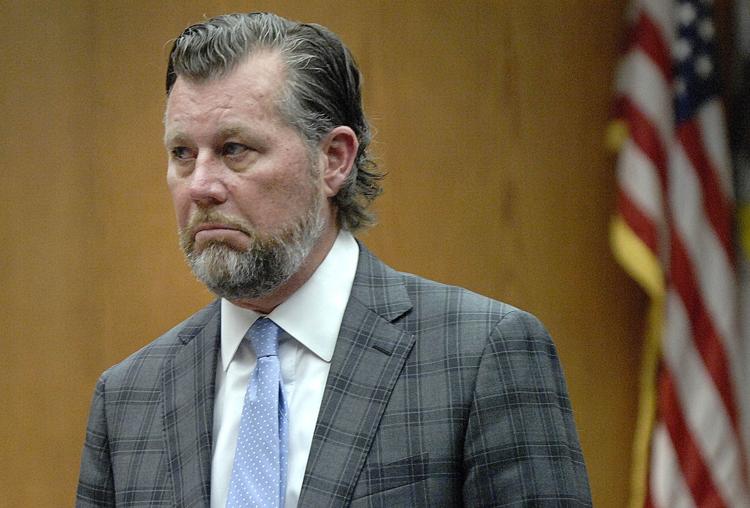 050319-blm-loc-2zimmerman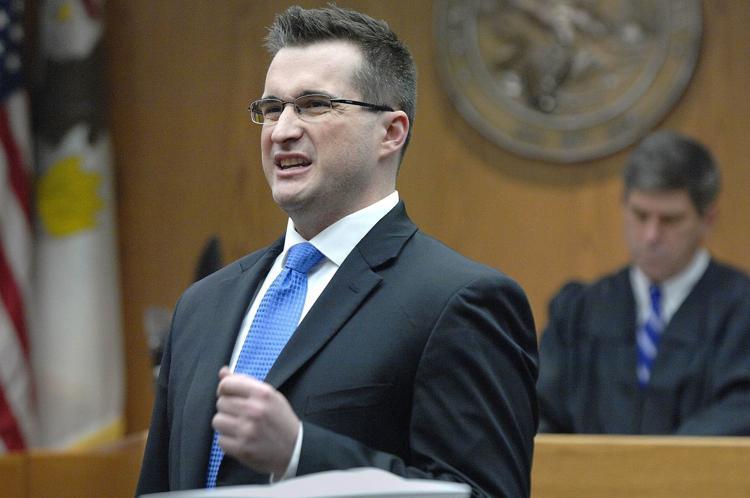 050319-blm-loc-5zimmerman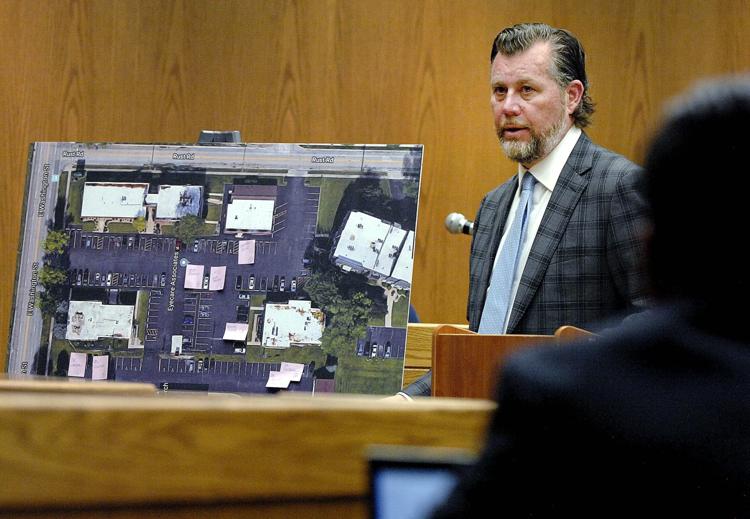 050319-blm-loc-6zimmerman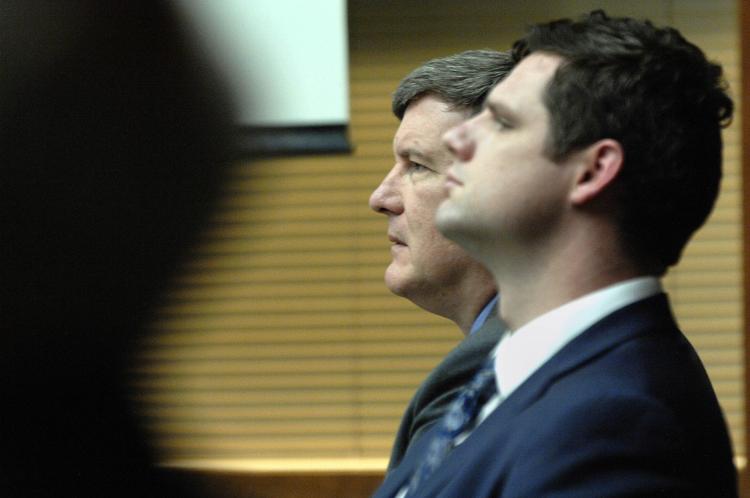 050319-blm-loc-8zimmerman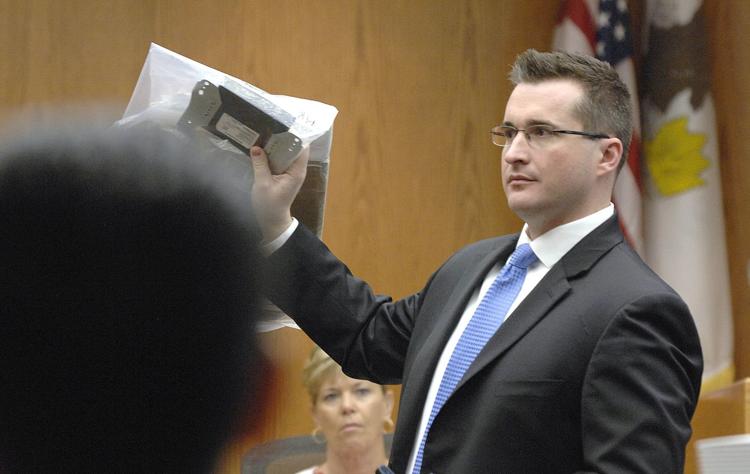 050319-blm-loc-9zimmerman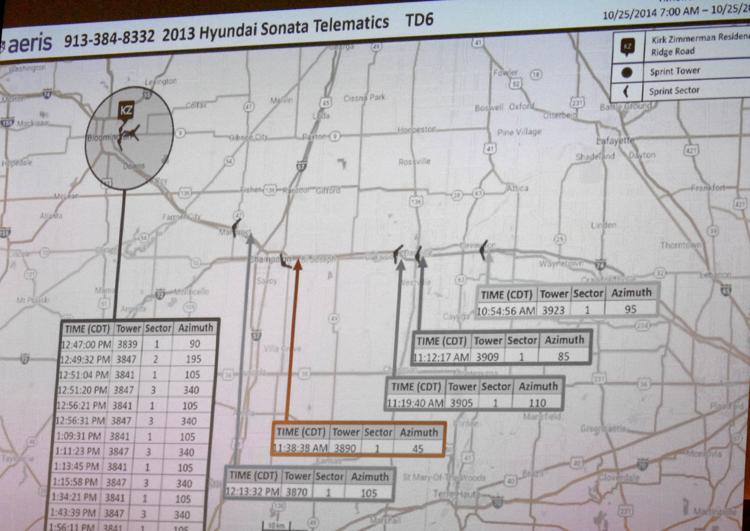 050319-blm-loc-10zimmerman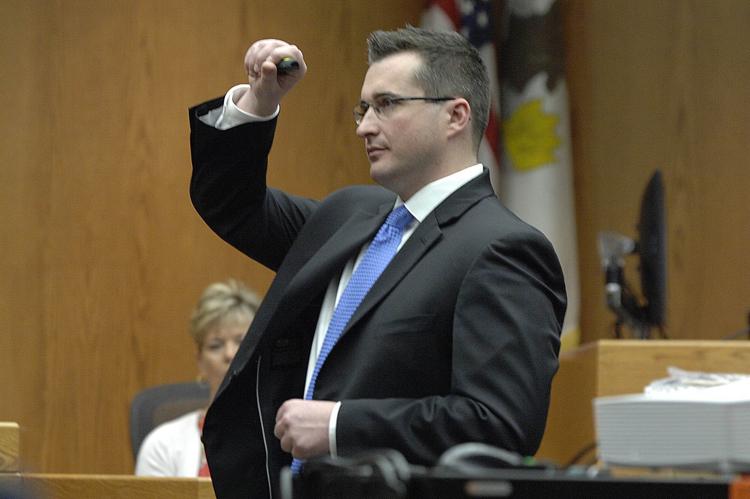 050319-blm-loc-3zimmerman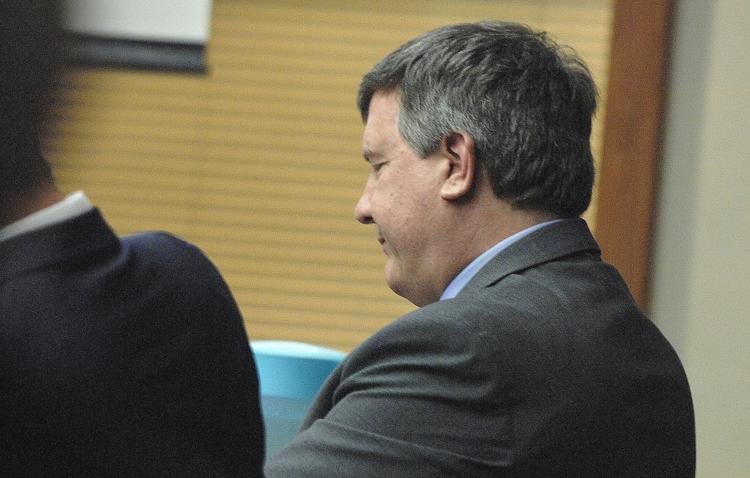 050319-blm-loc-7zimmerman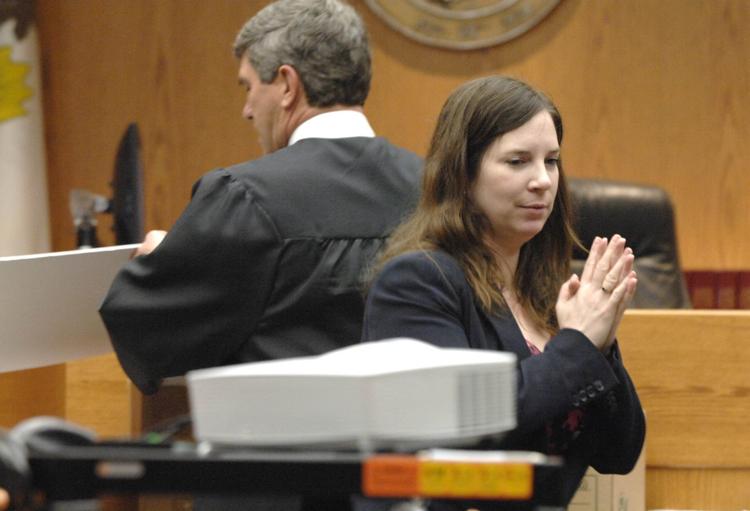 050319-blm-loc-12zimmerman