NORMAL — To fight racism, black people should start by putting themselves first, as David Banner sees it.
"Marcus Garvey said he doesn't have a problem with white people's racism. ... White people are supposed to take care of their kids first," said Banner, a rapper, actor and activist. "The problem ... is the lack of black people's racism. Black people jump to everybody's causes but their own."
"You are going to have to take care of you," he continued.
About 75 people attended to hear Banner's thoughts on race in America — a fitting end to two days of presentations about topics such as the history of racial identity, defining racism and microaggressions, said Normal City Council member Chemberly Cummings, who helped organize the event.
Banner, who is from Mississippi, said black people struggle because of the way they've been treated by white people for centuries, from chattel slavery to modern white supremacy.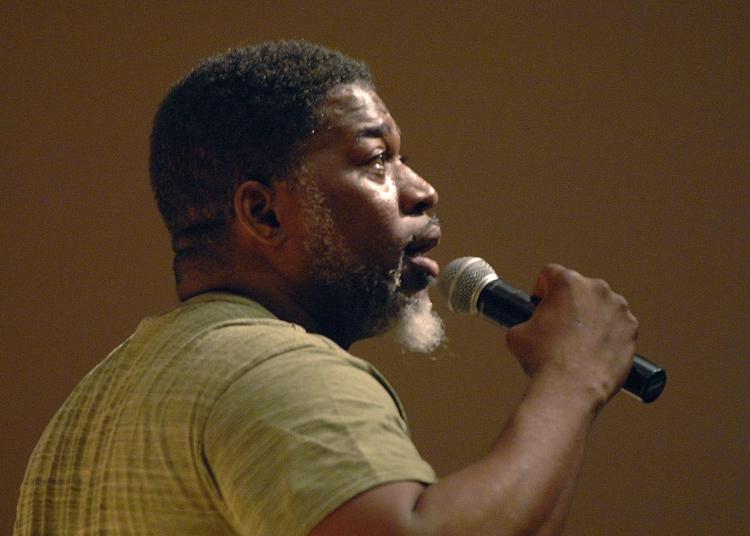 "When you look at the way that African people act ... it's the programming white people put in them," he said. "The reason why black families don't stay together is because in slavery, they knew not to get too connected to the black man, because he would be sold. ... But there's still the narrative that black men ain't s---."
Banner said that's propagated by a tradition of portraying Jesus Christ as white and demons as black.
"Black people are the most religious people on this planet. ... If your child believes that God doesn't look like he or she, what do you think that does to their self-esteem?" he said. "Institutional racism has become so powerful that even black people believe in it." 
Banner said part of the problem is the education system, which should "give us the same exact things your kids have at these private schools."
You have free articles remaining.
"Would Jewish people let Nazis teach their kids? No," he said. "Then why the hell do you let your oppressors teach yours and then wonder why they malfunction?" 
Banner said those problems can be exacerbated by well-meaning parents who tell black children to just fit in and not get hurt.
"I see a lot of black women breaking young black men so that they won't be strong. ... You've got to let them little boys fall down," he said. "White people teach their children that 'the world is yours.' ... Our children are scared to go outside of their neighborhoods."
When asked what white people can do to fight racism, Banner encouraged them to "control the narrative in the circles you're in."
"If you have white friends, and you let them call us (the N-word), even if it's amongst y'all, then you're racist," he said. "Just treat people how you would want to be treated. That's the only thing I ask of you, and illuminate the truth."
Shamaine Bertrand, an assistant professor of education at Illinois State University, said she was impressed the keynote was "so timely." She spoke at the summit Thursday about defining racism and how to dismantle it.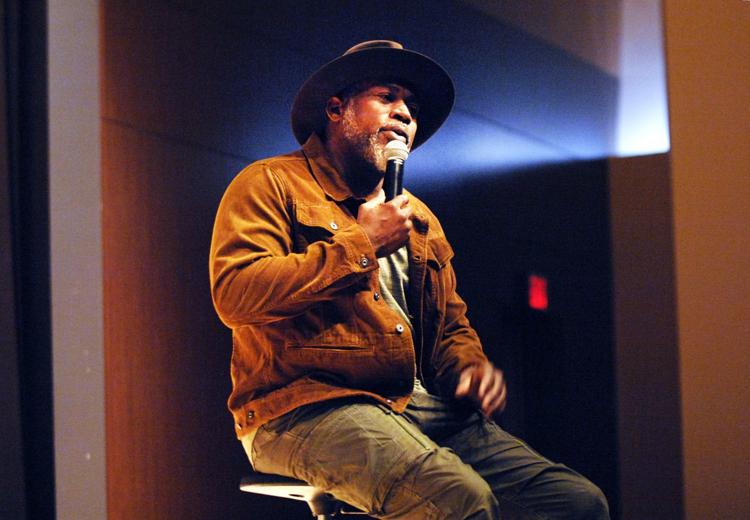 "He not only talks about what white people can do right to be allies or co-conspirators, but what the black community needs to do in order to move the black agenda along," she said. "We need to take care of ourselves as well."
Cummings said she was pleased about 150 attended the event overall, and she hopes to not only make it an annual tradition but turn the conversation into policy at the town level.
"When you see what the wealth and income gaps are ... there's some low-hanging fruit we can begin to address," she said. "We need to move on it."