NORMAL — A black student leader expressed optimism in addressing the Illinois State University board of trustees Friday about concerns over racism and "anti-blackness" at the university.
One thing she was looking for was an apology from ISU President Larry Dietz for an Oct. 8 email to the campus community in which he described as "inaccurate" some BHC information about an event it had to cancel. She got that apology during Dietz's remarks to the board.
"I apologize for the inaccuracies in my previous email," he said.
Problems scheduling a homecoming event sponsored by BHC were the catalyst for social media posts using the hashtag "AntiBlackISU," a march on Oct. 7 and lengthy discussion at an Academic Senate meeting about a broad range of concerns.
ISU Board Chair Julie Jones said, "It's important to me that we acknowledge the strides that have been made but there is still work to be done."
Jones said, "As an African American woman that was a first-generation college student, matters of diversity and inclusion are of great personal importance to me."
She described the last two weeks at ISU as a time of reflection and said she was proud of the students who showed strong leadership in expressing their concerns in front of groups such as the board and also proud of Dietz for his willingness to admit a mistake.
Among issues that have been raised are racist and insensitive remarks made in classrooms or by roommates, lack of knowledge about where to report instances of discrimination, and dissatisfaction with how those instances are handled when they are reported.
Kiana McClellan, an ISU student who is a member of the Academic Senate, noted that many of these issues were raised in 2016 when the university did a campus climate assessment, yet they remain problems.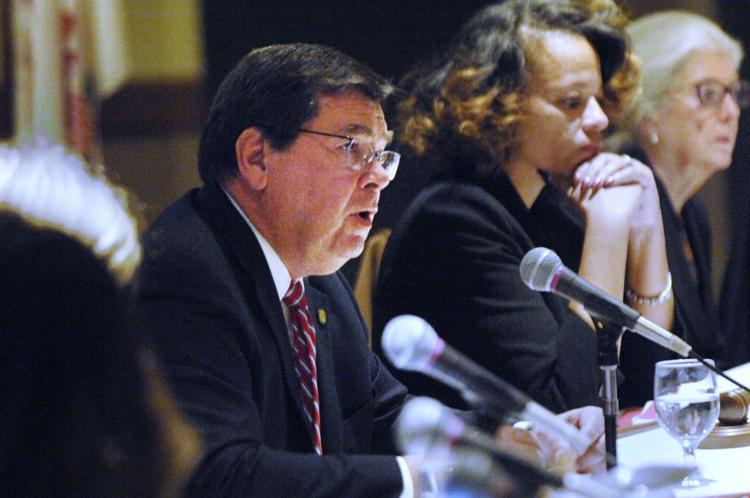 You have free articles remaining.
Dietz said, "Racist acts and expressions are in direct opposition to Illinois State's core values" and are "hurtful to the entire Redbird community."
He pledged that "the university will move forward swiftly to address concerns."
Among areas of improvement likely to occur are more training for resident assistants in campus housing, "sensitivity training for our faculty," and better communication about available resources, said Dietz.
Although a specific time has not been scheduled for the next meeting between students and administrators, Dietz said they agreed to get together about once a month.
After the board meeting, Jones said that some of the issues raised by black students today were problems when she was a student from 1986 to 1990.
Jones said she had "one bad experience" her senior year when a white man who objected to a Black History Month event "called me the N-word and called me the B-word."
She learned about the recent dispute about two weeks ago when she saw comments on Twitter and came to Normal a day before the board meeting to talk with administrators and students.
Jones said that by addressing the students' concerns, "Illinois State will be better for this."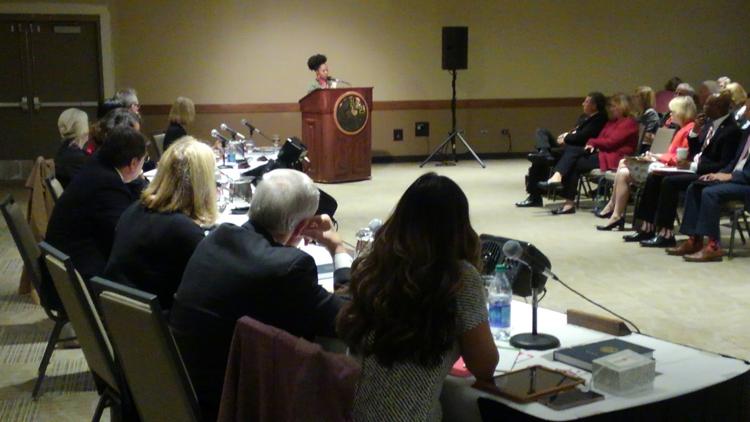 This led to several minutes of handshakes, hugs and laughter in which trustees and administrators also took part, joining spectators.
"We have a few a few issues that divide us," Jones said. "One big issue that unites us is our love of this university."