BLOOMINGTON — Twenty elementary teachers traveled nearly 4,000 miles from sunny Panama to Cedar Ridge Elementary School for the opportunity to help their country become more bilingual.
The Panama Bilingüe program has brought teachers to Illinois State University for five years, and for the first time, the visiting scholars will work alongside U.S. teachers on a daily basis.
"The goal, the vision that the president (Juan Carlos Varela of Panama) has, is to infuse English throughout the public school system," said Luis Canales, director of international studies and programs at Illinois State University. "It's a matter of competitiveness for kids that are in the public school system because the private school system is bilingual for the most part, and so for kids that go through the public school system to be able to compete in the job marketplace, they need to have the English language skills."
This program will give the visiting teachers the opportunity to improve their English while at the same time learning how best to teach English to their students back home, Canales said.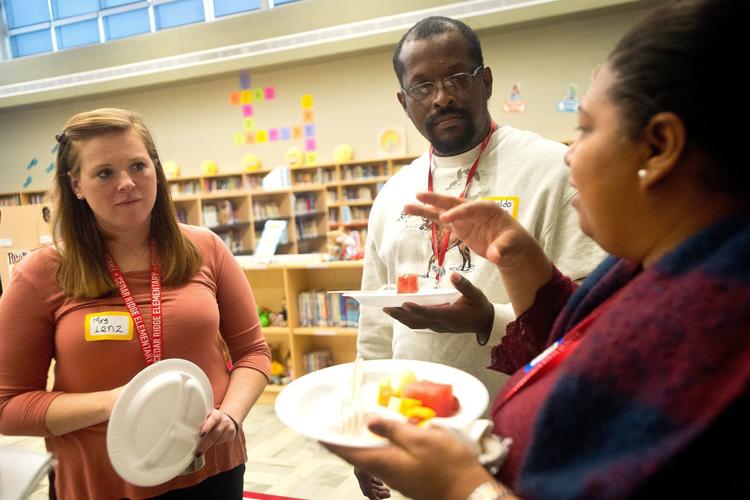 "It's very important to be here to improve my English skills and then to practice more methodology for teaching in the class," said Lisbeth Ortiz, a teacher from Bocas del Toro, Panama. "I have a class that is pre-K up to sixth grade and I need to practice more — more methodology, more expanding my English."
Starting Monday, teachers from Cedar Ridge will host those from Panama and work alongside them in the classroom for eight weeks. The visiting scholars will shadow their teachers, spend time observing or work one-on-one with students or small groups.
"I really wanted to make sure the teachers had the autonomy to do what's right in their classroom versus saying this is what you need to do," said Karrah Jensen, principal at Cedar Ridge.
Jensen said having the Panamanian teachers in the school will be a great way to bridge the cultural differences at Cedar Ridge, which is about 30 percent bilingual.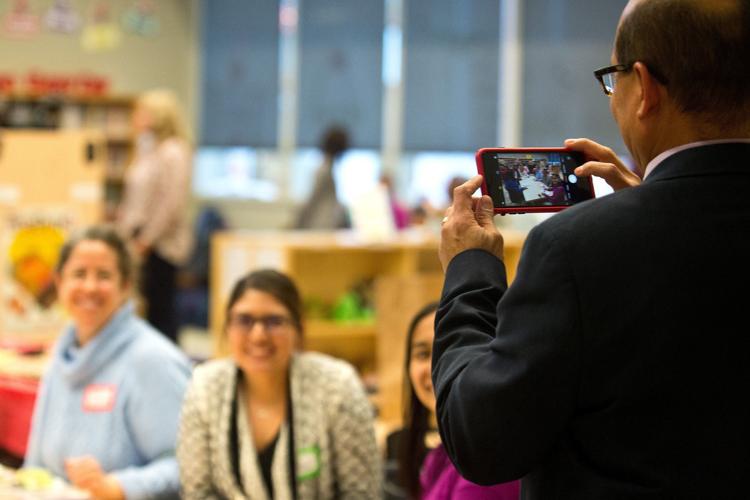 Jean Silva, who teaches a bilingual kindergarten group, said this is a tremendous opportunity for her students and she is hoping her two new native-speaking teachers will be able to "use their expertise teaching in Spanish."
"I think this is going to be very beneficial to both of us because (the teachers) are going to have opportunities to work on their English, and since I teach in a bilingual kindergarten group, I'm hoping that when they come in they'll be able to work with my kids in small groups," she said.
In English-dominant classes, teachers will find other non-linguistic means of exposing students to different cultures.
"I'm hoping that they're going to be able to share what their life is like, their experiences, how their life is different than ours, how their lives are the same as ours," said Andrea Lenz, who teaches second grade.