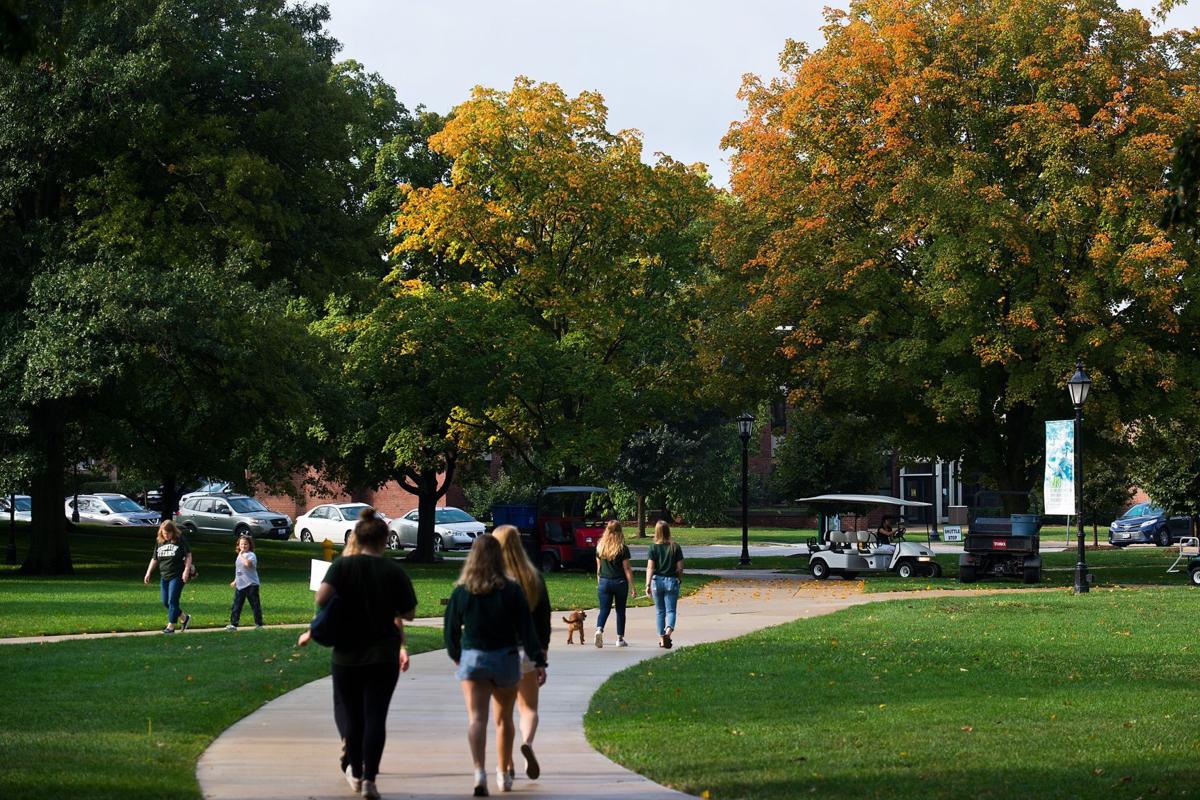 BLOOMINGTON — Overall enrollment at Illinois Wesleyan University is down a little over 3 percent this fall, with 1,636 students compared to 1,693 a year ago.
Official figures were calculated after the 15th day of class.
Greg King, associate vice president for enrollment management, said the enrollment figures were expected.
The university hopes the incoming class in fall 2020 will have about 10 more students. An incoming class of 450 to 460 is a good size, he said.
"With last year's class we filled every single bed we had on campus," he said.
A total enrollment of 1,630 to 1,650 "is a sweet spot," said King.
Last fall, total enrollment was 1,693. Overall enrollment in 2017 was 1,649.
"I don't think we want to get to the years of 1,900 and 2,000. Settling in at 1,700 is going to be perfect for us," said King. "We can't keep an average class size of 16 if we grow a lot more."
Keeping in the "sweet spot" is also important for providing students with research and other experiential opportunities, he said.
You have free articles remaining.
This year's incoming class has the highest GPA in the university's history at 3.83 and is the second most diverse. Twenty-seven percent — 120 students — self-identified as students of color: multiracial, black, Latino or Asian.
"I am pleased by Illinois Wesleyan's ability to consistently attract high caliber students, both locally and from around the globe, who will flourish through mentorship and collaboration with our remarkable faculty and staff."
The scholarships, funded by Illinois Wesleyan Associates, provide $27,000, said King. Next year, the amount will go to $30,000, he said.
"Our alumni are really stepping up" with donations to this and other scholarships, said King.
One challenge is getting the word out that scholarships are available so prospective students aren't discouraged by the "sticker price," he said.
Ten countries, 22 states and one territory are represented in the incoming class.
Eureka College also reported a decrease in overall and new student enrollment. Fall 2019 enrollment is 512, with 192 new students. Last year, total enrollment was 570, with 211 new students.
Eleven of this year's new students are a part of the Uniquely Eureka Promise program which provides two years of free tuition to Illinois residents who are U.S. citizens, completed an associate degree from an accredited community college and meet other requirements related to financial need and grade point average.
Lincoln College reported its largest incoming class in a decade and largest traditional student enrollment this fall. Its 756 full-time students and 75 part-time students on the Lincoln campus include an incoming class of 397 students of which 322 are first-time college freshmen.
Contact Lenore Sobota at (309) 820-3240. Follow her on Twitter: @Pg_Sobota