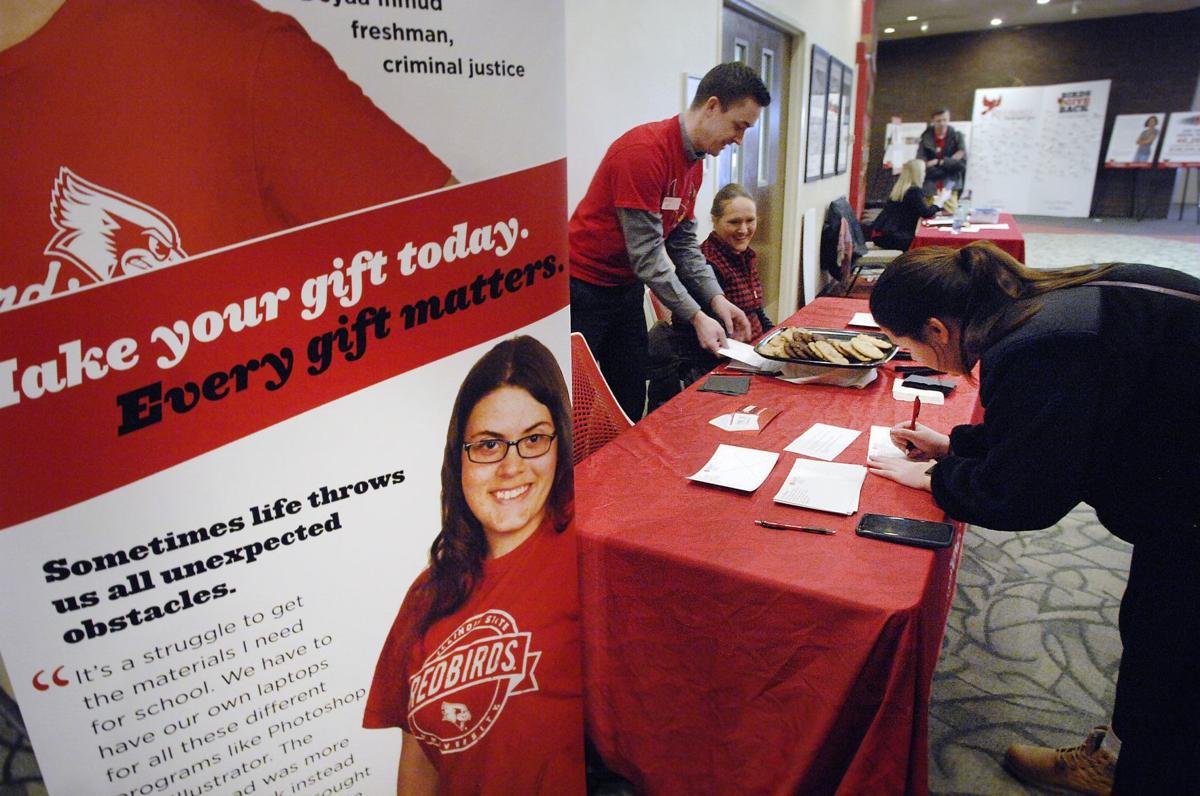 NORMAL — With more than a year left in its comprehensive fundraising campaign, Illinois State University has reached 93 percent of its $150 million goal with donors from all 50 states.
As of the end of March, more than 50,000 donors had contributed to Redbirds Rising: The Campaign for Illinois State, according to university officials. The campaign total so far is more than $140 million.
"At this rate, it's likely we'll far exceed our $150 million goal, allowing the university to rise to even greater levels of achievement," ISU President Larry Dietz said in a statement.
The so-called quiet phase of the campaign started July 1, 2013, and it was made public in September 2017. At that time, Pat Vickerman, vice president for university advancement, said the campaign would run through June 30, 2020.
You have free articles remaining.
The campaign has resulted in creation of 200 endowed funds. These funds are established with gifts of at least $25,000 and provide a distribution each year for the donor's chosen areas, such as student scholarships, faculty, facilities and specific programs.
The university said nearly 29,000 of the more than 50,000 donors are ISU alumni and nearly 23,000 are first-time donors to ISU.
"The Redbirds Rising campaign is taking fundraising to new heights," said Vickerman. "The remarkable levels of donor support signals terrific momentum that will truly help elevate the university and the Illinois State experience for our students, faculty and staff."
Contact Lenore Sobota at (309) 820-3240. Follow her on Twitter: @Pg_Sobota