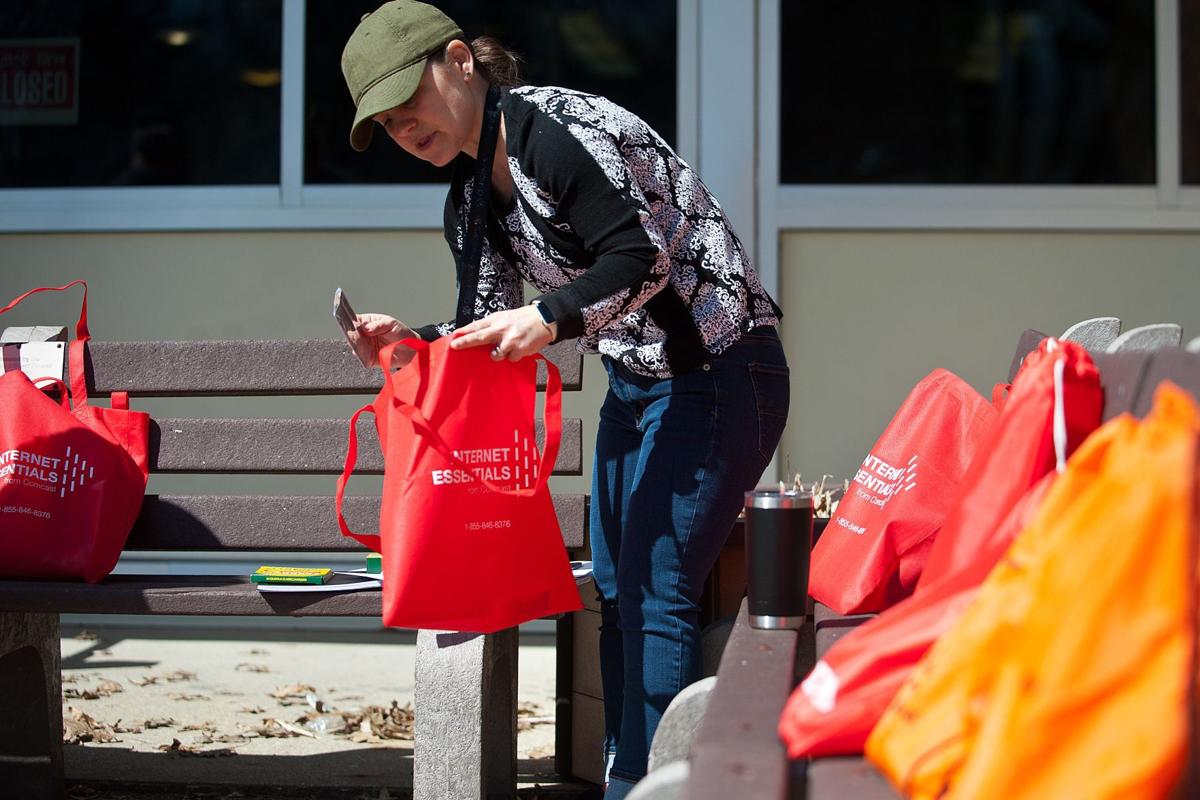 NORMAL — Parents at McLean Unit 5's Oakdale Elementary School got more than take-home assignments for their children on Monday. They got school supplies, food, hygiene items and hope — hope that people are looking out for them, and hope that things may eventually get back to normal as the fight against the coronavirus pandemic continues.
"We've been blessed," said Oakdale Assistant Principal Andy Shelby. "Our Promise Council donated school supplies, food and other items."
The morning started with about nine tables piled with everything from canned goods to crayons, plus boxes with learning packets for each grade. Books on the shelves of the Little Free Library, temporarily moved from inside the school to the outside, had to be replenished throughout the morning.
"We're going to have to order more books," said Shelby. "That's a good thing."
The scene was similar across the McLean County Unit 5 school district.
Parents could access materials online or, if they preferred paper copies, they could go to their children's schools Monday morning to pick up learning packets for pre-K through fifth grade.
For families who couldn't make it but wanted the packets, Unit 5 staff delivered them Monday afternoon.
In addition, Unit 5 spokeswoman Dayna Brown said staff members were delivering internet "hot spots" to students who needed them as well as delivering emergency food bags, partnering with the Eastern Illinois and Midwest food banks.
Middle and high school students will access their courses through Google Classroom, team websites and teacher emails. Learning activities will be communicated each day by 8:45 a.m. and teachers will be accessible from 8:45 a.m. to 1:45 p.m. to answer questions, according to an email sent to families.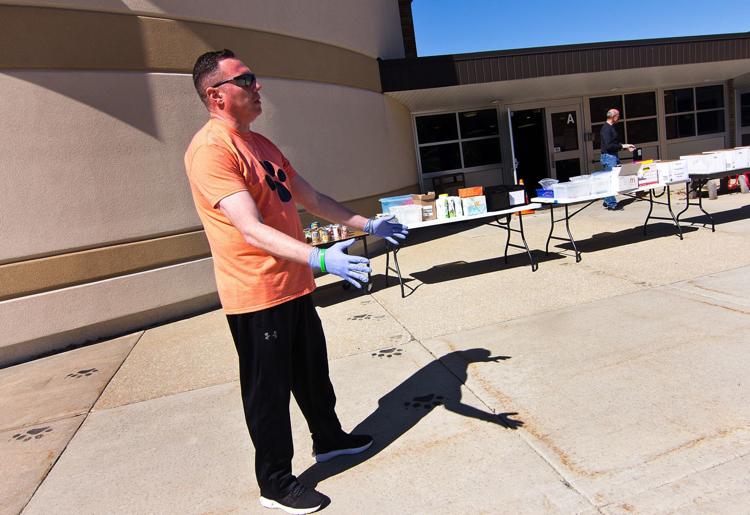 "We're trying to keep kids engaged and learning and that will look different in every household," she said.
Shelby said parents have told him their children miss school.
He said many schools, especially Oakdale, are more than just schools.
"The school is like a community center," he said. "Kids are missing being here after school, all the clubs and after-school activities."
Among those helping with Monday morning's distribution at Oakdale was family coordinator Abbi Strader, whose job it is to connect families with community resources — particularly important at a time like this.
She also delivered school supplies to families in need Monday afternoon.
"It's a challenge to navigate all the resources," she said, adding, "We'll get through it."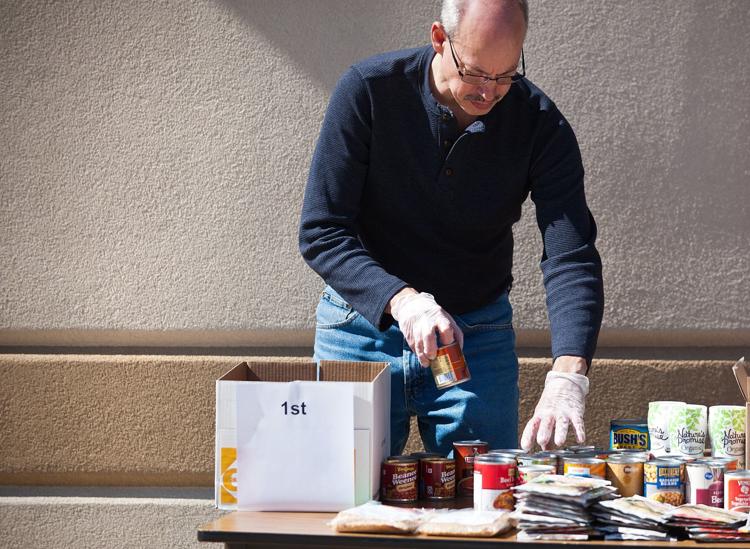 Shelby said Oakdale has a large English Language Learner program that includes not only Spanish-speaking families but also French-speaking Congolese families, Chinese-speaking families and more.
Shelby said he spent extra time answering questions for those families and trying to reassure them.
But there is no answer to the biggest question: How long will this last?
But Brown said, "I don't think it will surprise anyone if it's extended beyond that."
She said, "The uncertainty is the biggest concern for everyone — including staff, including administration. … We will just move forward week by week."
To give students as much of a sense of normalcy as possible and maintain relationships, teachers are reaching out to their students with videos, emails, cards and texts, said Brown.
"This is such a unique situation we're in," said Brown. "We're all learning together."
Contact Lenore Sobota at (309) 820-3240. Follow her on Twitter: @Pg_Sobota
Concerned about COVID-19?
Sign up now to get the most recent coronavirus headlines and other important local and national news sent to your email inbox daily.