NORMAL — Maintaining or increasing enrollment and keeping programs up to date with the needs of today and tomorrow are the key issues in higher education, whether the institution is large or small, public or private, two year or four year.
That's as true for Illinois State University as it is for Illinois Wesleyan University, Heartland Community College and other schools.
One way ISU is maintaining enrollment and meeting student and workforce needs is by adding programs for which there is a demand.
"We're teaching engineering courses here now," said President Larry Dietz, but then students transfer to other schools to complete their degrees.
Dietz said the university is doing the financial modeling now and will be issuing a request for proposals to help plan the facility and determine how many classrooms would be needed.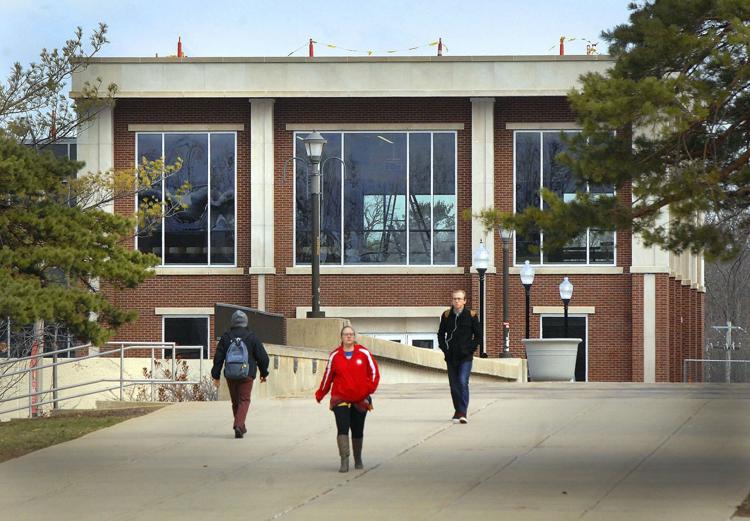 ISU would focus on mechanical and electrical engineering and expects 500 to 600 students for each program, said Dietz.
Illinois Wesleyan is focusing on what it calls the "signature experience" — a real-world project each student will complete before graduation that brings together what they have learned and demonstrates their competencies.
"The more personal you can make it, the better it can work," said IWU President Eric Jensen.
It's not just a matter of faculty-student interaction, it's also student-to-student interaction, which Jensen said is easier in a smaller institution such as IWU.
The signature experience "reinforces to students what they're capabilities are," he said.
Similarly, Heartland Community College President Keith Cornille said, "We need to be more responsive and more agile to meet workforce needs in the community."
The college is focusing on "stackable credits" — credits that build on each other like rungs on a ladder, helping students to move up, with multiple paths, said Cornille.
"We've been kind of the Steady Eddie institution," said Dietz.
For the past decade, ISU's enrollment has been between about 20,000 21,000, although it dipped about 1 percent last fall.
"We're comfortable with the upper range of that. … We don't have a mission to grow to 25,000," said Dietz.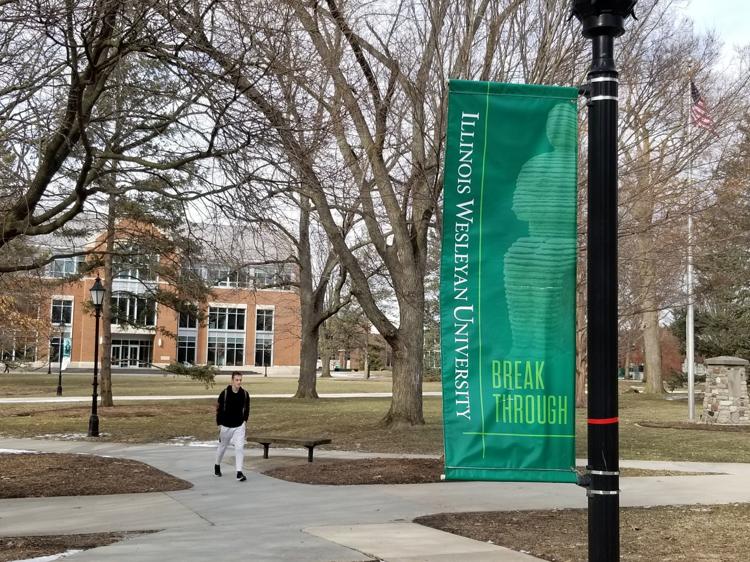 Among steps Illinois Wesleyan has taken to reverse the trend are emphasizing its personalized signature experience and adding sports such as lacrosse and esports to attract more student-athletes.
"You have to have a purposeful plan for where you want to be," said Jensen, adding the university will build on "things we're good at," such as faculty-student interaction and undergraduate research.
Noting that 80 percent of Heartland's students in credit programs are under age 25, Cornille said that presents an opportunity to grow in serving older students, including workers seeking to advance in their jobs.
Looking to the future, Jensen thinks there will be more cooperation between programs and a loosening of boundaries between disciplines.
"Innovation is going to center around not online, but using technology to let faculty become more engaged with students," such as "flipped classrooms," where students read material before class and engage in classroom discussions rather than listening to lectures, Jensen predicted. 
Cornille foresees a move toward more flexibility and away from 16-week semesters in the next decade.
All three presidents said partnerships are a key in developing appropriate programs and in dealing with financial challenges.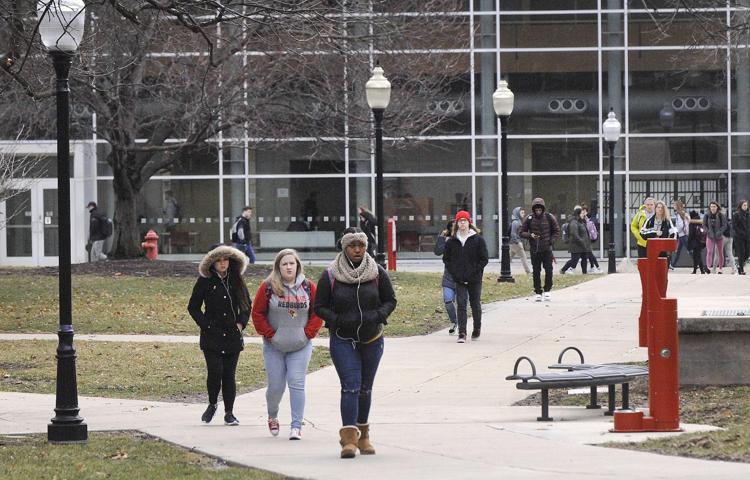 Dietz said the three presidents stay in contact, having breakfast together at least every other month.
"We champion for each other," said Dietz, adding that the schools are not in competition with each other. "Our missions are different. … We want everyone to be successful."