NORMAL — A group of 14 current and future educators will travel to southern Mexico next summer to improve their language skills and cultural knowledge, and to develop what's called a "funds of knowledge" curriculum.
"The ultimate goal is to increase cultural and linguistic competency for education professionals, especially those working with Latino families," said Hatt. "We want them to be ambassadors when they come back."
The group will be in Mexico from May 30 to July 1, spending a few days in Mexico City before spending two weeks in Oaxaca, a city of about 3.5 million in the mountains of southern Mexico in a predominantly rural state. Another two weeks are planned in the coastal city of Puerto Escondido.
Oaxaca was chosen because it is a safe area to travel and the state has a high number of indigenous languages.
"One of the provisions of the grants are to expose people to lesser-spoken languages," explained Hatt. "When you learn another language, you get a different worldview."
In addition to Spanish language classes, participants will have the option of studying Zapotec, an indigenous language.
Lynd said, "We don't expect anyone to become fluent in Zapotec after two weeks."
But the language study, along with cultural workshops and visits to museums and archaeological sites "gives you a whole new level of respect for the cultural diversity of Mexico," she said.
Respect is also an element of the "funds of knowledge" approach to curriculum development. It takes skills and knowledge used within a given culture and integrates them into classroom activities.
"It's a way to connect with what children learn at home and connect it to what they learn at school," said Hatt. "It really increases engagement … and it values cultural knowledge."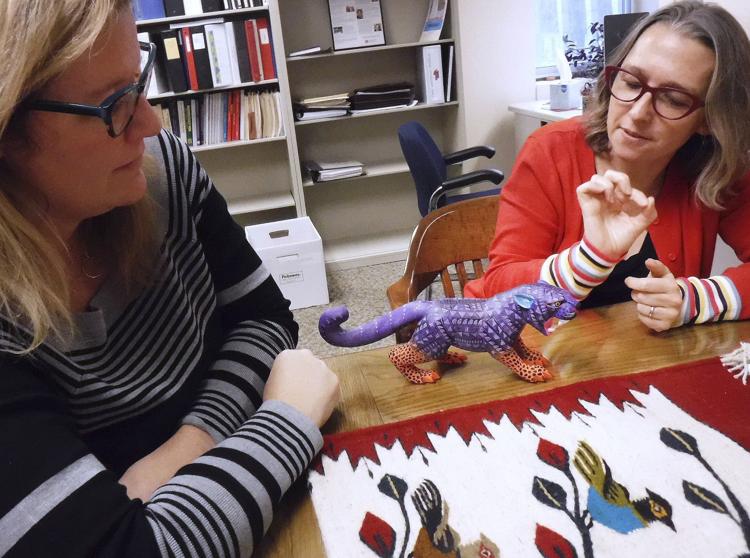 Hatt pointed to corn as something that has great cultural significance in Mexico and is also a central part of agriculture in Illinois, including McLean County.
Participants will stay with host families through most of the trip, providing an opportunity to practice their language skills and learn from their hosts.
"It's super exciting to me to see the interest among teachers," Lynd said. "It has driven home to me that this project has the potential to have a big impact."
In selecting participants, priority will be given to those who have a desire to work with or are working with Latino families or teaching Spanish at the high school or middle school level.
Participants will be required to make presentations when they return. There also will be required meetings and online activities before and after the trip.