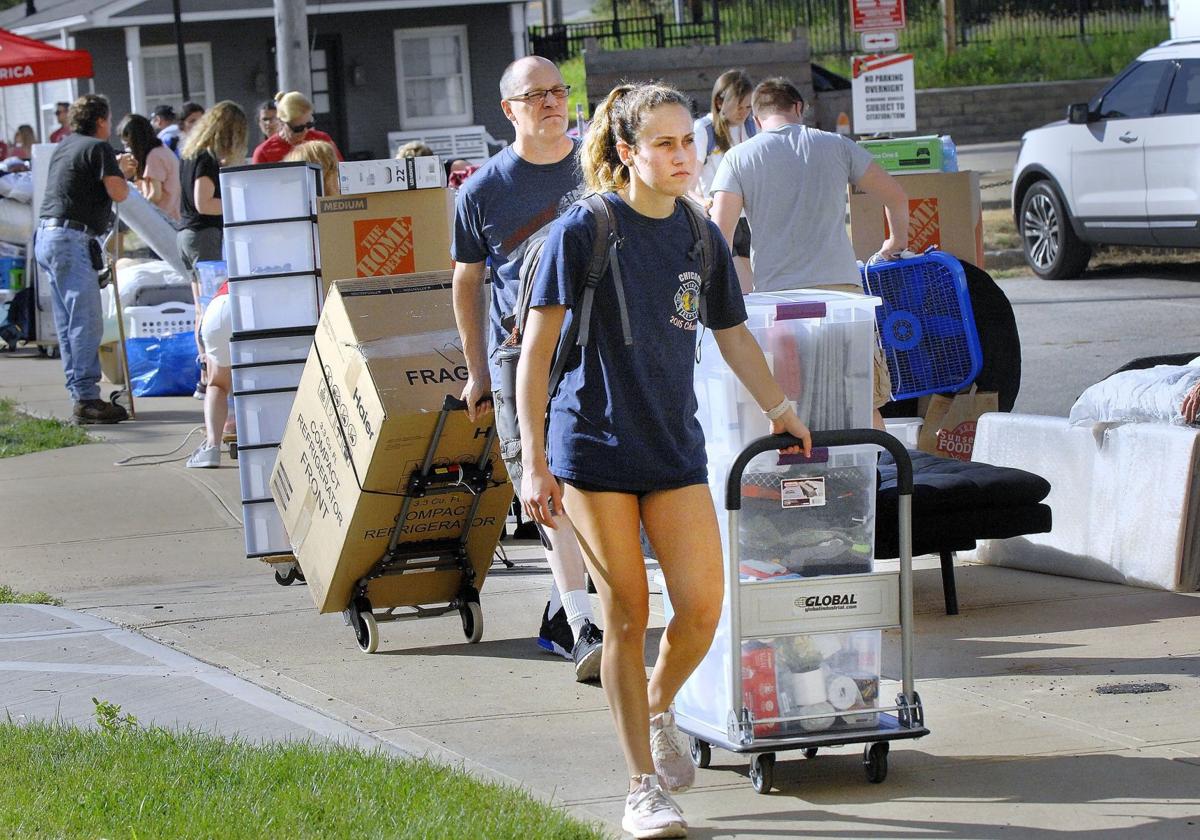 ISU's official 10th day of classes census counted 3,860 freshmen this fall, an increase of 171 or nearly 4.5 percent.
Lincoln College has its largest incoming class in a decade and, as it adds more bachelor degree options, its traditional student enrollment is its largest ever, with 756 full-time students and 75 part-time students on the Lincoln campus.
About 266 students are enrolled in the college's adult Accelerated Bridge to Edcuation program in Normal, Lincoln, Peoria and Oglesby.
Heartland Community College also showed an increase in new undergraduate students, both in terms of headcount and number of credit hours.
Heartland's 1,554 new students is its largest freshman class in four years, an increase of 6.95 percent over fall 2018.
Sarah Diel-Hunt, vice president of enrollment and student services, said, "The biggest jump in new student numbers comes from freshmen who took dual credit College NOW classes."
Meanwhile, Eastern Illinois University reported a 12.5 percent increase in its first-time freshman class, from 789 last fall to 888 this fall and a 3.7 percent increase in total headcount from 7,526 a year ago to 7,806 this fall.
However, Southern Illinois University at Carbondale, continues to see declines in total enrollment and new, first-time students, while transfer and graduate student numbers were relatively flat. The total enrollment of 11,695 represents a 8.75 percent decline over last year and first-time students dropped to 1,037, an 8.47 percent decline.
Illinois Wesleyan University expects to release its fall enrollment figures about Sept. 16.
You have free articles remaining.
Jeff Mavros, ISU's director of admissions, said Wednesday, "We're really excited about this class."
He said, "Being the largest since 1986 is impressive" but "what makes this class special" is that it is high-achieving, involved and diverse and "checks every box that an enrollment manager is looking for."
The incoming freshman class has a high school GPA of 3.48 on a 4.0 scale, an average ACT score near 24 and average SAT score of 1121 and 441 students in the Honors Program, the largest incoming class of honors students at ISU.
Thirty-two percent of the freshman class and 26% of the total student population comes from traditionally underrepresented groups. International enrollment is up 8% over last year.
"We really believe diversity brings a lot of things to the classroom. It brings the perspective of a real-world approach and contributes to class discussions," said Jana Albrecht, associate vice president of enrollment management.
"It's getting the word out that Illinois State can be a destination for international students."
President Larry Dietz said in a statement, "This year's historically large freshman class is part of the continuing trend of strong enrollment at Illinois State University."
Several factors have played into ISU's ability to maintain or increase enrollment while most public universities in the state have struggled, according to Albrecht and Mavros.
"We work hard every year to find out what our prospective students want," said Albrecht. "We've added a couple of extra events this year," bringing in prospective students based on their interests.
Although the budget impasse that crippled schools a few years ago has been set aside, "most of the challenges are still with us," said Mavros. "We're still in the trough of college-going students and that's not changing any time soon" and there is a lot of out-of-state competition for that dwindling number of high school graduates.
Contact Lenore Sobota at (309) 820-3240. Follow her on Twitter: @Pg_Sobota