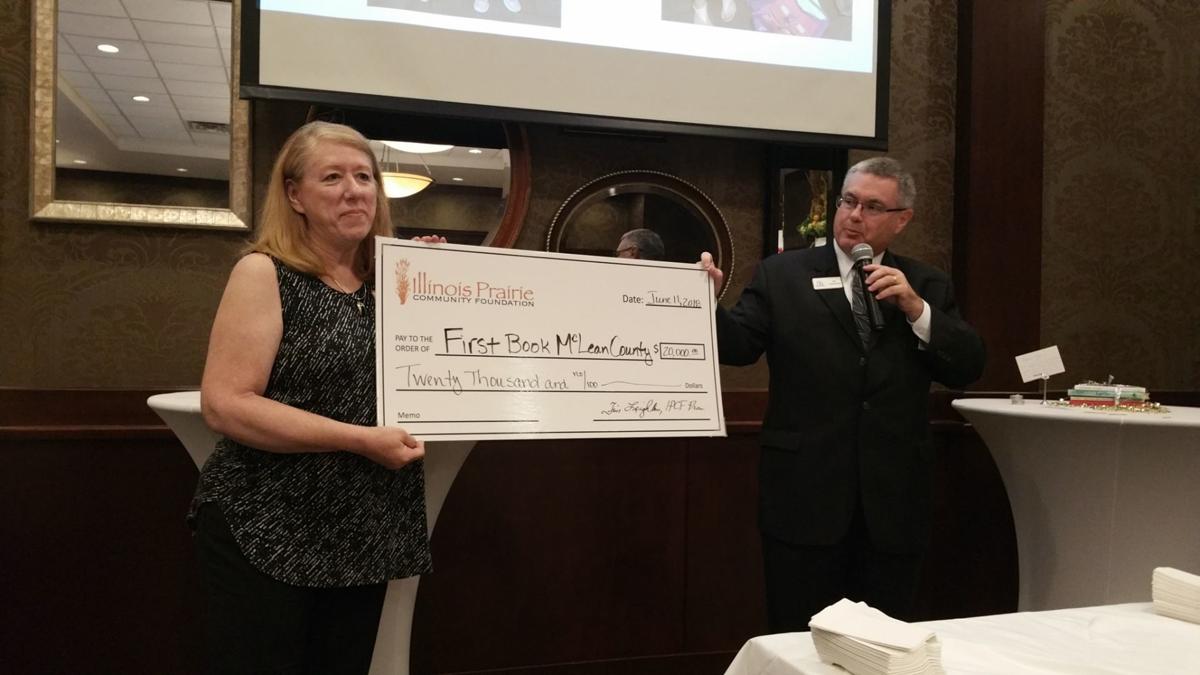 BLOOMINGTON — An anonymous donor has provided a running start to a fundraising campaign that will put books in the hands of more McLean County children.
During an annual fundraising event last week, the First Book group was presented with a $20,000 check through Illinois Prairie Community Foundation from an anonymous donor.
"We're very excited about this. It will help us with the $35,000 in grant requests we've received so far to help kids this year," said Sheila Diaz, board member of First Book.
Accompanying the large donation was a letter.
"These are difficult times for our schools and families, so your efforts are all the more needed and appreciated," wrote the donor. "My anonymity helps to keep the focus where it belongs: on literacy and those working tirelessly to promote it."
"When a kid has a book they can put under their bed or on their bookshelf, they grow to love books. We hope to plant seeds for new readers," said Diaz.
To learn more or to donate to First Book McLean County, visit the McLean County team page at www.FirstBook.org.
Contact Julia Evelsizer at (309) 820-3254. Follow her on Twitter: @pg_evelsizer