BLOOMINGTON — When English as a Second Language students in Yahaira Gonzalez's Bridge to Workplace Technology class say something is hard, she understands. Two years ago, she was the student.
She tells them: "Things can be hard, but not impossible. You just have to open your mind and say, 'I can do this.'"
Gonzalez said she hopes that when students look at her they think, "If you can do it, I can do it."
The class meets three times a week for two to three hours. It runs through the first week of June, but students can join at any time.
The classes are tuition-free. State and federal grants fund the program.
Gonzalez came from Nicaragua four years ago with a degree in psychology. She went through Heartland's Functional English and Academic English programs.
She thought about becoming a physical therapist or even a mechanic.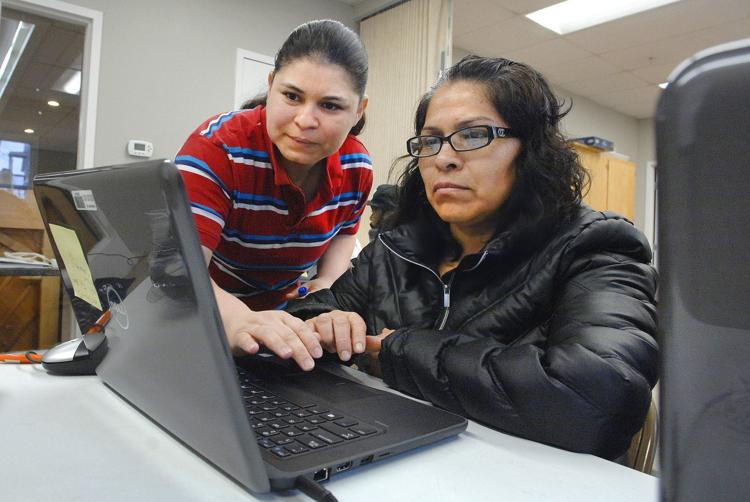 "But once I started as a tutor … I found my passion," said Gonzalez. "I want to help people to reach their dreams."
Bridge to Workplace Technology is an entry-level class in which students are learning to improve their speaking, reading and listening skills in English at the same time they learn to use computers.
For some, it's the first time they have ever touched a computer, said Gonzalez.
Urquizo said it is satisfying to see "the confidence that they get from being able to master several technical skills. … It's mind-blowing what they can accomplish in a short period of time."
Although the course's name refers to the workplace and it includes "soft" skills like communication and time management, its benefits are not limited to the work environment.
"The skills are transferable to other parts of their lives," said Urquizo, such as being able to register their children for school online.
Jeannette Kyota of Bloomington, who came to the United States from the Congo, wants to better understand and write English. She also wants to learn how to use a computer so she can keep in touch with her adult children through email.
Another student, Lucita Castaneda of Bloomington, said she likes the teamwork in the class and how people help each other.
"My goal is to learn the language perfectly," said Castaneda, who is originally from Mexico. "I want to be correct in the way I talk."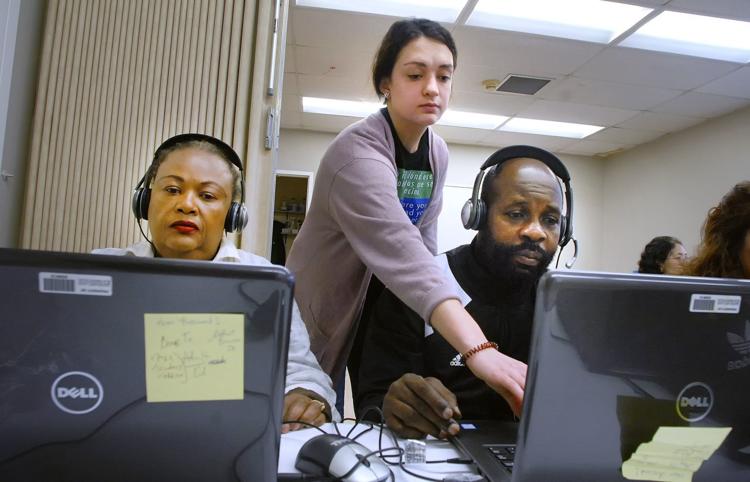 Kyota is thankful for the class.
"Here in America, they give you opportunities to do what you want," she said. "It is up to you if you want to learn. It is good for your future."
Gonzalez said she tells her students, "Every day when you open your eyes, don't just open your eyes — open your mind."
At the beginning of each class, they spend a few minutes talking about themselves and what's going on in their lives. It helps them practice their communication skills and know each other better.
Many come from difficult situations, said Gonzalez. Some work more than one job. She said one student works four jobs.
The class offers flexibility and personal attention if a student misses a class because of a work commitment, doctor's appointment or other conflict.
"I'm so glad that I'm here," said Gonzalez. "I need them and they need me. We're a team."
---
Photos: Western Avenue class teaches students computer skills