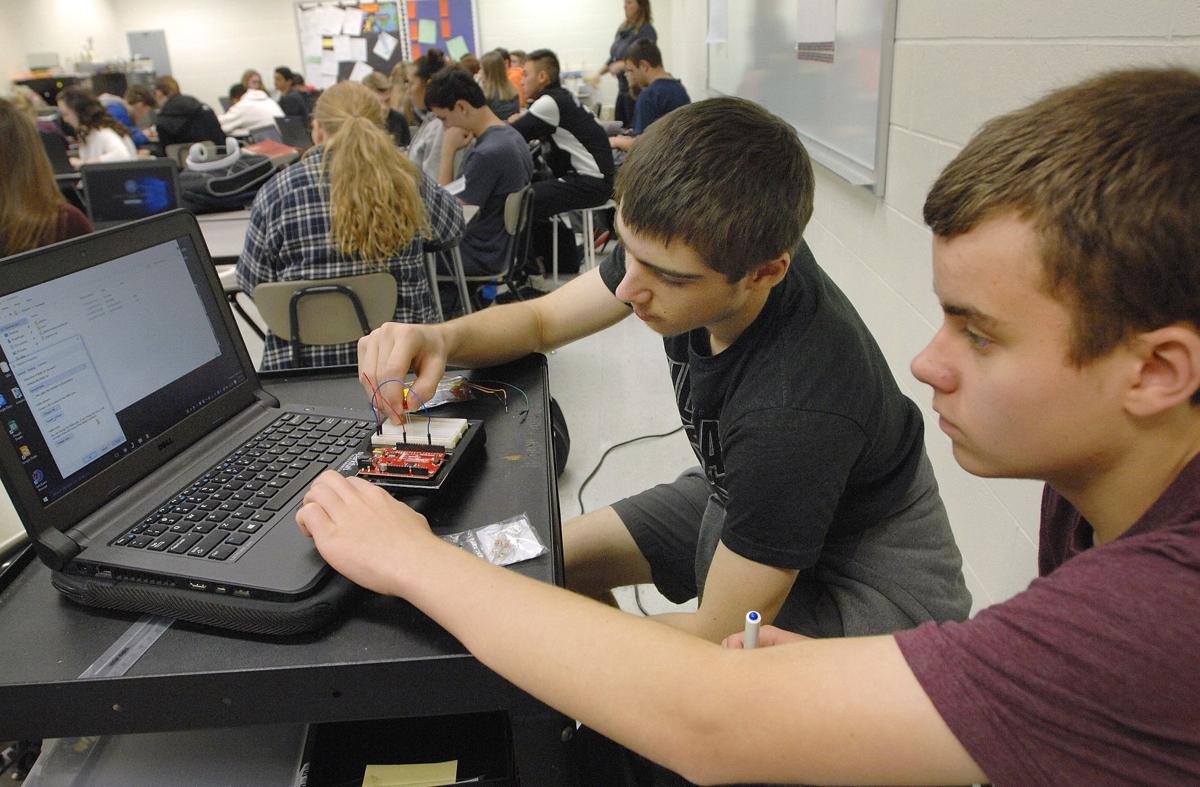 NORMAL — High school students who graduate from Heartland Community College's Degree Now Computer Science Program will be able to enter Illinois State University as juniors, but they won't miss out on the first-year student experience.
Under an agreement between Heartland and ISU, Degree Now students will be eligible for privileges and activities typically aimed at freshmen such as campus housing.
"At this stage in their academic careers, we need to make sure they have the social support systems in place to be successful, especially since this will be the first time many of them have lived away from home," said Amy Hurd, associate vice president for undergraduate education at ISU. "Our housing staff have a full array of programming to help students adapt to being new Redbirds."
The Degree Now students take dual credit courses in high school that give them college credit along with additional classes on the Heartland campus, starting their freshman year. They earn an associate in science degree along with their high school diploma.
"Of course credits transferred before this agreement, but now students and parents can feel better about the other aspects of graduating high school and going to college," said Sarah Diel-Hunt, Heartland's vice president of enrollment and student services.
"These students will be afforded all the typical first-year college student services, programming and privileges even though they are juniors in their academic program of study," she said.
This will include ISU's Preview, a two-day orientation program for first-time students that also has workshops for parents or other family members.
You have free articles remaining.
"This will help them become acclimated to the rigors and culture of college life at ISU," said Hurd.
The Degree NOW students also will have access to workshops and tutoring available to students in their first time at college. The workshops cover topics such as time management, communicating with faculty and study skills.
"Even though these students are taking college classes, life at the university is quite different. So, we wanted to make sure the students will be successful by starting them off on the right track with all of the learning and social opportunities our (first-timers) have," said Hurd.
They also will be eligible for the same scholarships as first-time-in-college students at ISU.
The first group, all Normal West students, will graduate with their high school and Heartland degrees in 2021.
"Even beyond this program with computer science, our district high schools are providing more opportunities for students to take college courses in high school and then bring those credits to Heartland," she said.
Contact Lenore Sobota at (309) 820-3240. Follow her on Twitter: @Pg_Sobota