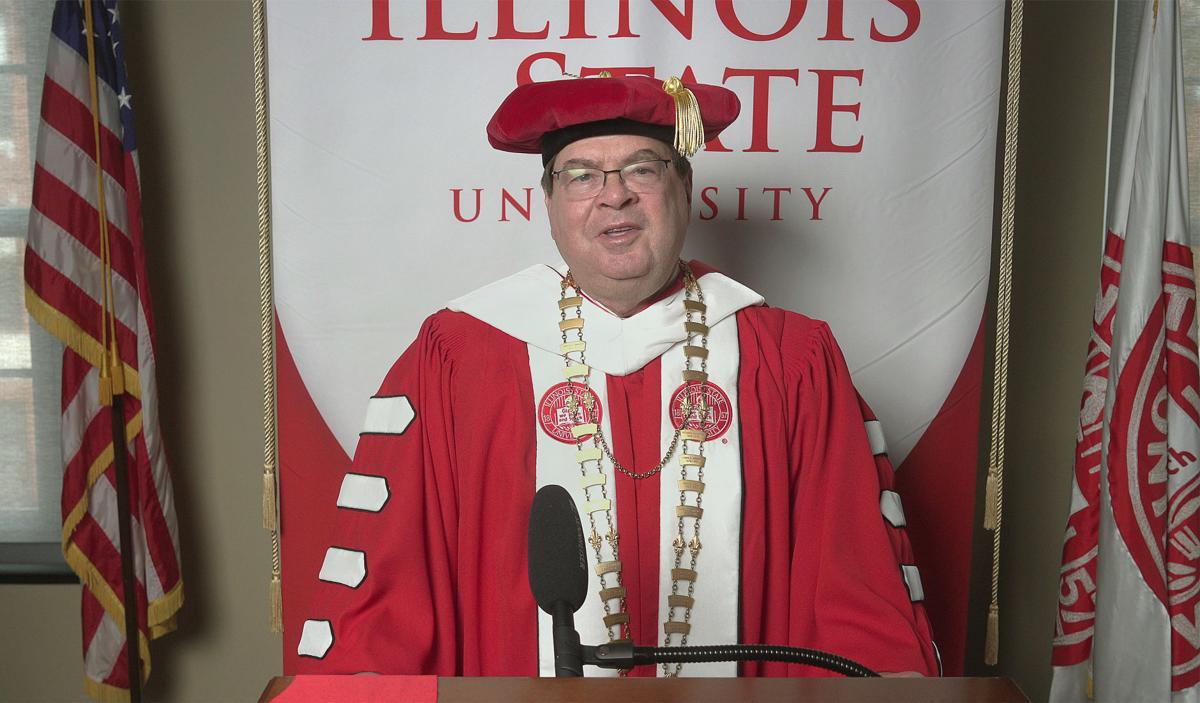 "This difference in response is yet another reminder that our nation must reconcile its legacy of systemic racism and inequality if we are to realize our dream of a 'more perfect union,'" he said.
But Dietz said the country also witnessed the best of our nation as, amid the chaos, "we once again witnessed America's resolve as multitudes of people demanded accountability for those who incited violence and those who participated in the mayhem."
The theme of this year's symposium, conducted online, was "Civic Engagement in Extraordinary Times."
Dietz said, "This year's civic engagement theme couldn't be more appropriate."
He said the symposium demonstrated that "in a nation seemingly divided, good works can still bring us together."
Dietz added, "As you continue to process Wednesday's traumatic events and their ramifications, please remember to invest extra time in your well-being, and please support those who are most vulnerable and may need an empathetic ear or a virtual shoulder to lean on."
A little more than 3,000 students are living on campus, about half the usual capacity.
The Pantagraph is counting down the Top 10 stories of 2020. What do you think are the top stories of the year?
Dietz asked students for their "continued diligence in following all COVID-19 health and safety guidance. In addition, I strongly encourage you to take advantage of on-campus COVID-19 testing as you return to campus."
In his message to faculty and staff, Dietz addressed the pandemic situation in greater depth.
"By-and-large, the Illinois State University community has thus far weathered the storm. As the fall 2020 semester progressed, the number of infections and positivity rates moderated from early semester spikes. Testing and mitigation processes became more efficient. There was some illness as would be expected in a pandemic, but gratefully, ISU did not receive reports that COVID-19 claimed any lives in our campus community," he said.
However, despite the vaccine's arrival, "the country remains in the pandemic's grip, as infections, hospitalizations, and deaths continue to rise in many areas of the country, and the fear of another post-holiday coronavirus surge heightens concerns across the nation and right here in McLean County," said Dietz.
About half of eligible administrative professional and civil service employees are using temporary work-at-home agreements. Such work arrangement will remain an option through the end of the fiscal year, according to Dietz.