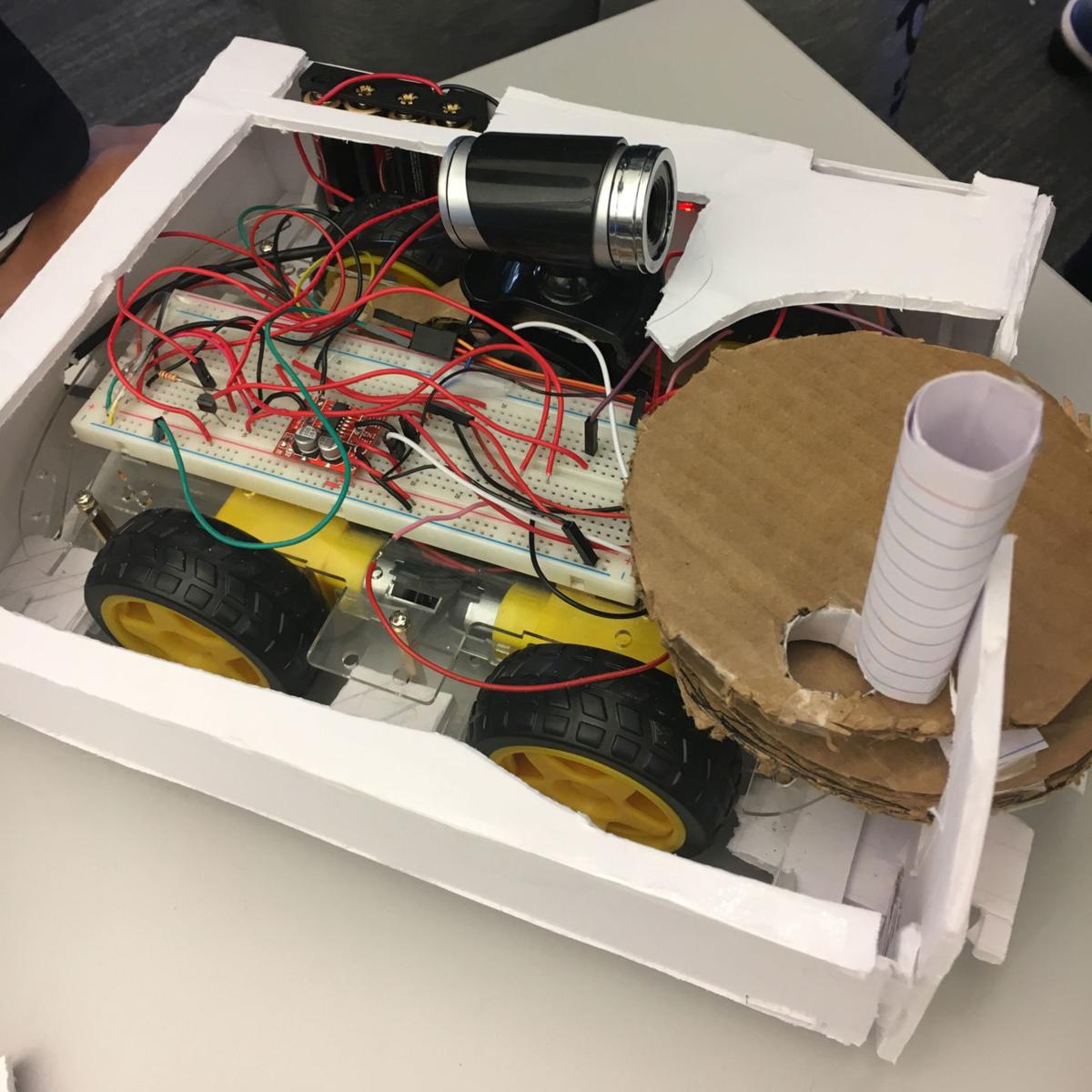 BLOOMINGTON — Imagine having a robot train your dog to sit and roll over and then give the dog a treat when the trick is done right.
A team of students at Illinois Wesleyan University didn't just imagine it, they built it, winning a "Best Hardware Hack" award at the recent HackHarvard at Harvard University.
The idea was inspired by a friend's emotional support dog, who couldn't be sent to a traditional training class because it "goes crazy around other dogs," explained Lopez.
You have free articles remaining.
"It just seemed natural to automate something like that," he said.
Train-O resembles a robot vacuum cleaner. It delivers a command using a recording of the pet owner's voice, then uses computerized visual processing to determine if the dog followed the command. It the job was successful, Traino-O delivers a treat.
The team was not allowed to get a jump on its project. All the work had to be done during the 36-hour hackathon.
"A hackathon is hours of no sleep. It's pure, hardcore development — and it's nonstop," said Lopez. "We were so tired, we had a schedule for people to go to bed so that someone was always continuing to develop what we were building."
Calling it a total team effort, Lopez said some members focused on developing hardware, some focused on programming software and others prepared marketing materials for the team's presentation to judges.
Lopez, president of IWU's Association for Computing Machinery, obtained funding from the Student Senate to attend HackHarvard.
For winning "Best Hardware Hack," each team member received an Arduino Starter Kit, an open-source electronics prototyping platform.