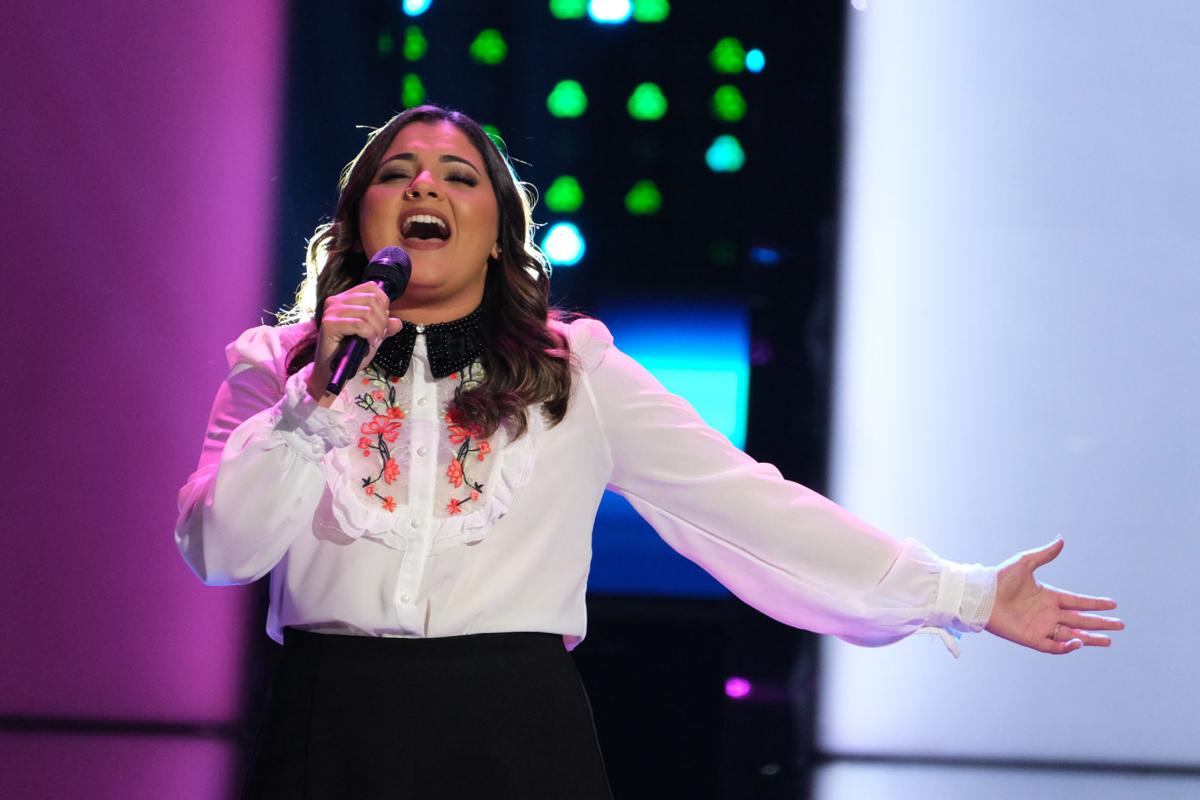 Melinda Rodriguez, who teaches jazz vocal ensemble at IWU, will appear again on the next episode of "The Voice," which airs at 7 p.m. Monday on WEEK-TV.
Rodriguez, 23, said, "I auditioned once when I was about 18" but wasn't chosen. Then in January, "I showed up on a whim."
She was at home for a family emergency. Her brother Cris, a heart transplant recipient who was in the hospital, told her "The Voice" was having auditions nearby and said, "You should go. … I have a good feeling about it," Rodriguez recalled.
"It was two minutes from the hospital to the stadium where the auditions were taking place," said Rodriguez. About 40,000 people showed up for the open call.
"The whole process was tedious. … You're just so nervous at a time when you really have to focus," she said.
Her mother, Kathleen, said on the show, "There are no words to say how proud I am."
She chose to be on Team Kelly because "I felt like she understood how nuanced my performance was" and can help her "take things to the next level."
You have free articles remaining.
Clarkson said on the show, "To have a voice that's so controlled yet has so much passion is really hard to do as a singer."
Rodriguez sang, "What a Wonderful World." The song was originally performed by Louis Armstrong, but Rodriguez offered an Eva Cassidy jazz version.
Rodriguez said she loves jazz and wanted to do "something that was accessible to everyone and stay true to myself." She said the song has "a message of home for me."
John Legend, another coach on the show, said, "What I loved about what Melinda did was you took a song that we've heard many times and you applied some of your own melodies and I think that was really creative and cool."
In addition to teaching at IWU, Rodriquez teaches at the University of Illinois at Urbana-Champaign, where she is studying for her master's degree.
"I love teaching, but my first love is performing," she said.
That love was born when she appeared as Mrs. Hannigan in a school performance of "Annie Jr." when she was in fifth grade.
"I knew I had to chase that feeling," said Rodriguez, who went on to study at a music high school where she grew up in Miami.
Rodriguez said, "I know that this path is a hard one to take," but she plans to share her experience with her students.
She admits it sounds like a cliché, but she wants to tell her students, "You don't know what lies on the other side of fear."
Rodriguez said, "I was scared to fail again," but then, "I just told myself, 'What's the worse that can happen?'"
Contact Lenore Sobota at (309) 820-3240. Follow her on Twitter: @Pg_Sobota