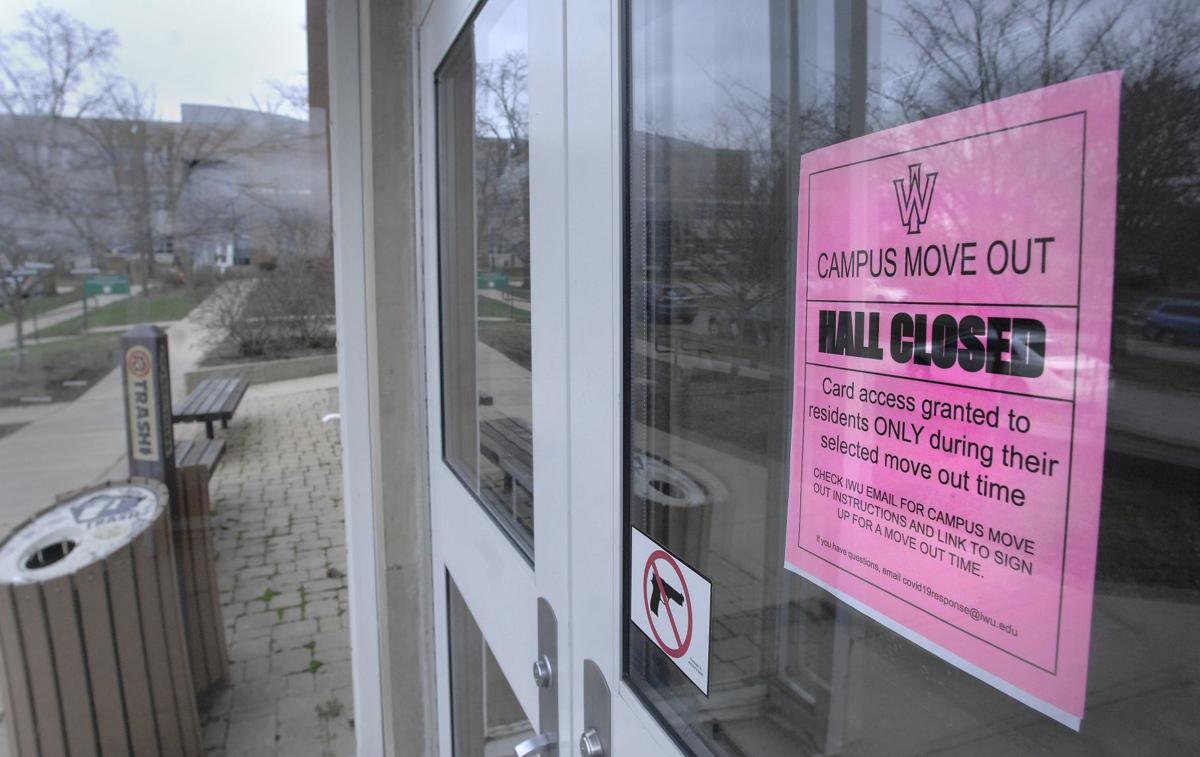 BLOOMINGTON — Illinois Wesleyan University is expanding its "credit/no credit" option for students, rather than receiving a letter grade, to ease the strain caused by rapid changes caused the coronavirus pandemic.
Illinois State University and Heartland Community College are also considering changes. Numerous institutions, including Harvard, Penn State, Georgetown and Vanderbilt universities, have temporarily changed policies.
Mark Brodl, IWU's provost and dean of faculty, said the switch from face-to-face classes to online classes is one factor.
But also under consideration is that students might have younger brothers and sisters at home, parents that are working, possibly in hospitals or as first responders, and other personal issues, he said.
"We wanted to be sure we're not adding to the strain students are finding themselves in," said Brodl.
Under IWU's revised policy, students would be able to take up to two courses on a credit/no credit basis this spring semester. However, they could not be courses in their major or minor. The credit/no credit class would not affect their grade point averages.
Students would have to talk with an academic adviser before electing the credit/no credit option "to help them make some appropriate decisions," said Brodl.
For students planning to pursue careers in nursing, attend graduate school in STEM fields or apply to medical or law school, opting for credit/no credit might not be a good decision, he said.
Faculty also are worried, with students being away from the academic environment, switching to credit/no credit could be detrimental to their success, said Brodl.
"Being concerned about grades is a way to keep you on task," he said. "We're trying to balance all of this."
Meanwhile at ISU, changes to its pass/no-pass policy remain under discussion.
The topic was brought up at an Academic Senate session on Wednesday night, but Jan Murphy, vice president of academic affairs and provost, said there wasn't enough time for full discussion.
The Academic Senate, which includes faculty, staff and student representation, "is the gatekeeper of all academic policies" under ISU's system of shared governance, said Murphy.
English professor Susan Kalter, chair of the Academic Senate, said: "We're in the process of discussing how the shared governance needs to work in an emergency situation. … This is a situation like no other."
She said, "There are a lot of details that have to be thought through and checked out" to make the best decision possible.
"We do not want to provoke student failure at the very moment when we are most trying to promote student success," said Kalter.
Heartland spokesman Steve Fast said the college is exploring the pass/no pass option but "there are a lot of things we need to work through," including the impact on financial aid, sports eligibility and ability to transfer to a four-year school, which are all linked to GPA.
"Many of our students transfer," he said. "We want to make sure all of our students are protected."
Contact Lenore Sobota at (309) 820-3240. Follow her on Twitter: @Pg_Sobota