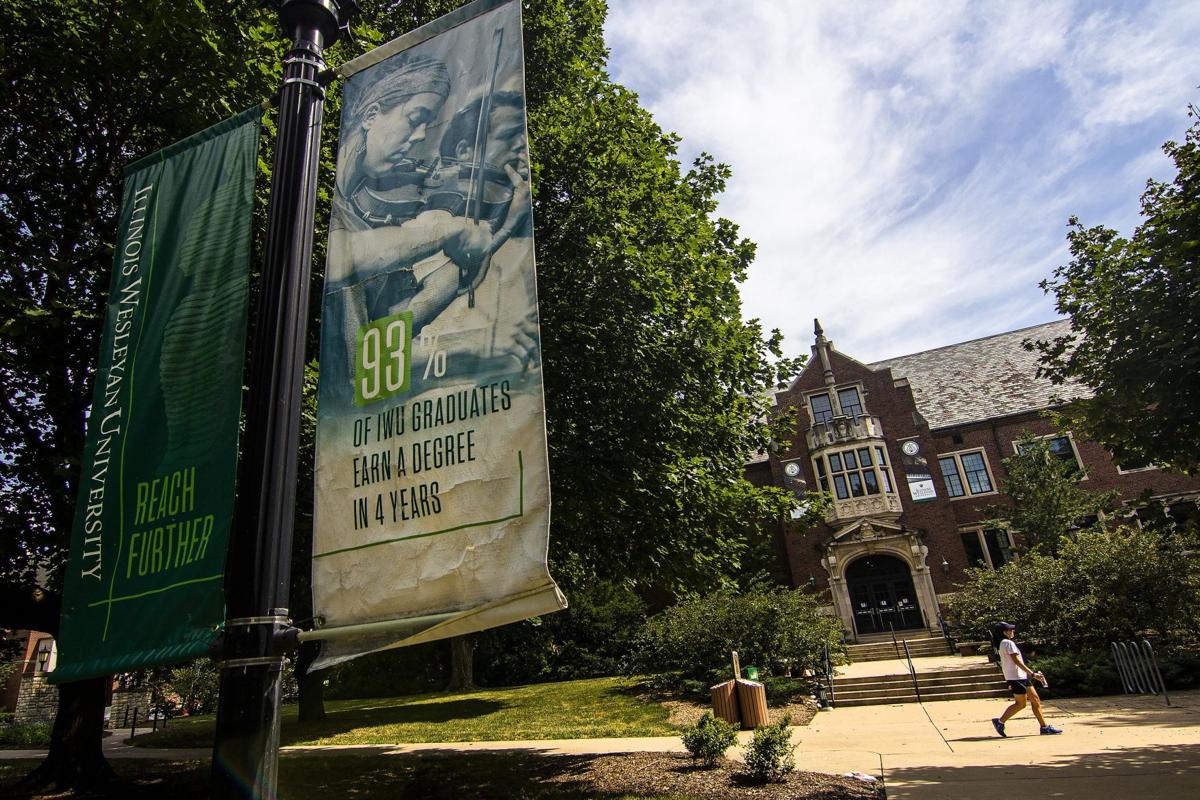 BLOOMINGTON — The chair of Illinois Wesleyan University said approval of major program changes Thursday were a "big step in the right direction," while the head of one of the affected departments called the changes "devastating."
Majors and minors in anthropology, religious studies and French and the minor in Italian will be discontinued at IWU following action Thursday by the board of trustees.
The School of Music, School of Art and programs in philosophy and sociology will be retained but undergo "transformation."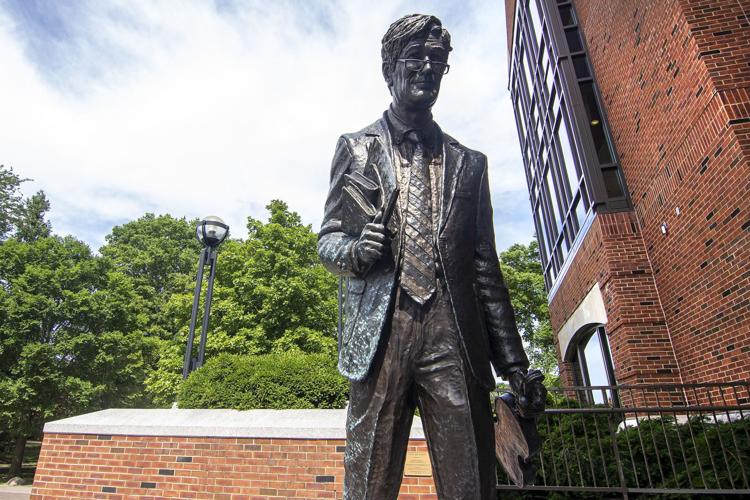 The changes will take place after the 2020-21 school year and all students currently in the affected programs will be able to conclude their studies.
The action came after a study began last fall by a program evaluation task force that considered such factors as enrollment, financial information, outcomes and trends.
A working group of trustees and faculty members was created to further study the matter.
Board Chair Tim Szerlong said he read every letter that the board received. "It was very encouraging to see the passion of the alumni, whether they were 25 or 65," he said. 
Up to nine faculty members will be affected in the three programs marked for closure Thursday. President Georgia Nugent said the university work with them to see if there are other ways to "deploy their talents."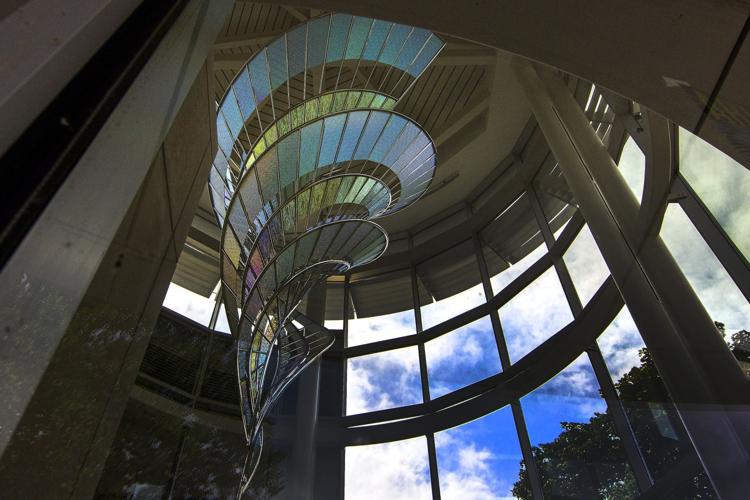 "Any cut is painful, but these were not as drastic as was feared," she said.
Originally recommended for closure, the School of Music and School of Art instead are targeted for "transformation."
The meaning of that will be different for each of the 19 affected programs, Nugent said.
In the School of Art, for example, there will be a "move more in the direction of art and design," including graphic design and product design, she said.
In deciding to retain the School of Music, "an important factor there is the history, tradition and reputation of the school," said Nugent. The board also recognized it "makes important contributions to the cultural life of our community," she said.
Szerlong said the actions taken Thursday were "a big step in the right direction" to "strengthen and enhance the educational mission of the university."
But Carolyn Nadeau, professor of Hispanic studies and head of the department of world languages, literatures and culture, said, "It's not good news. We're all saddened by it."
Without religion and anthropology, she said, "a lot of our global (perspective) goes away and I know the university doesn't want that."
A group of faculty have been meeting weekly, developing a proposal for an Institute of Global Learning and Leadership that would "provide some interesting and imaginative ways to respond to today's students," said Nadeau.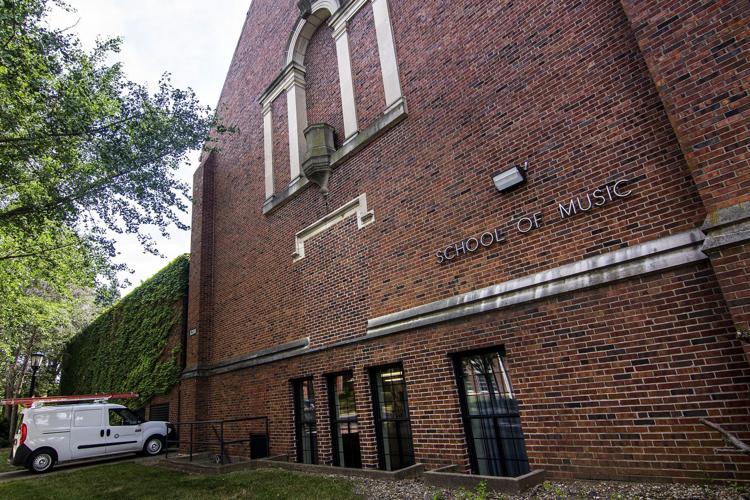 Nugent said she will consider any proposal that comes forward.
Even though majors and minors in some languages will end, they will be taught, as will other subjects whose majors are being eliminated, she said.
Anthropology professor Rebecca Gearhart Mafazy said, "Whether or not these are my last years at IWU, I will never regret my career as a professor at an institution that has been the home for both my intellectual and social life."
Mafazy said she distracted herself from the impending decision Thursday by reading messages from alumni about their IWU education.
"I am left with a deep sense of pride in all of them and joy in how the liberal arts have shaped their lives," she said.
Nugent said this is an opportunity to turn around and reach out to alumni who showed "such a passion for their studies and the university."
---
PHOTOS: IWU faculty, students, alumni rally for liberal arts
070220-blm-loc-8iwulibarts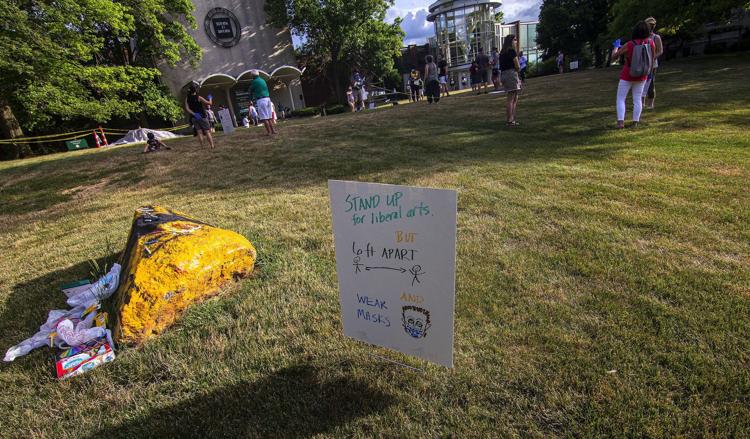 070220-blm-loc-12iwulibarts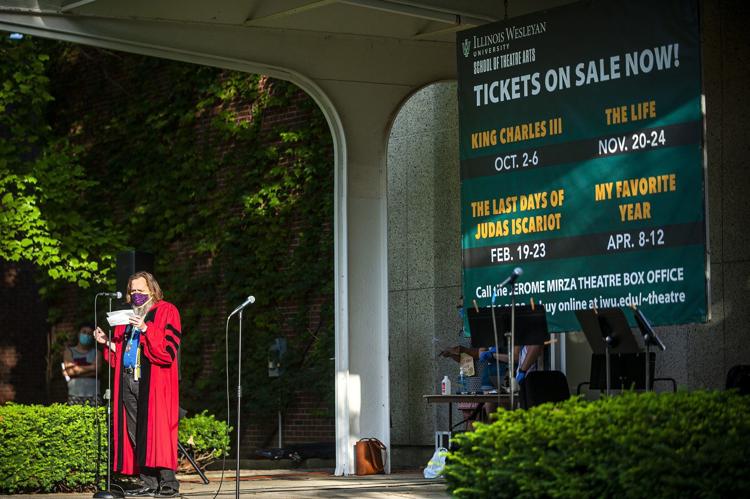 070220-blm-loc-6iwulibarts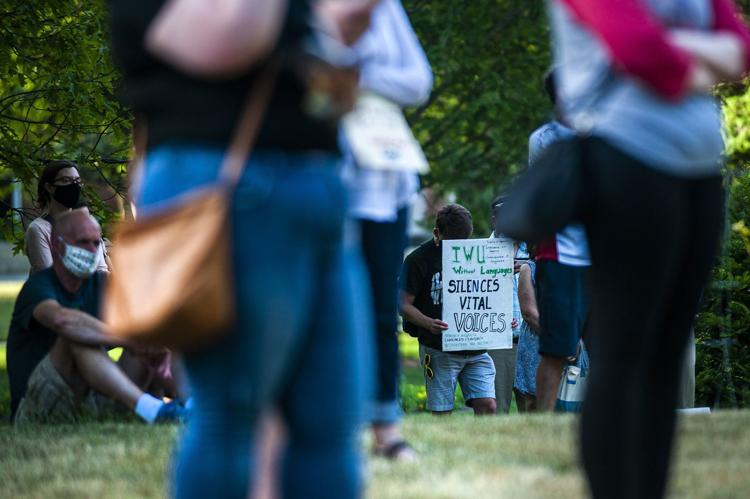 070220-blm-loc-5iwulibarts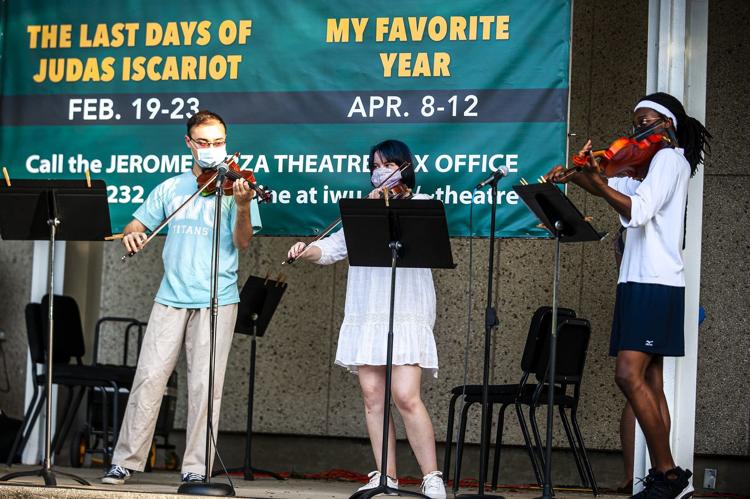 070220-blm-loc-1iwulibarts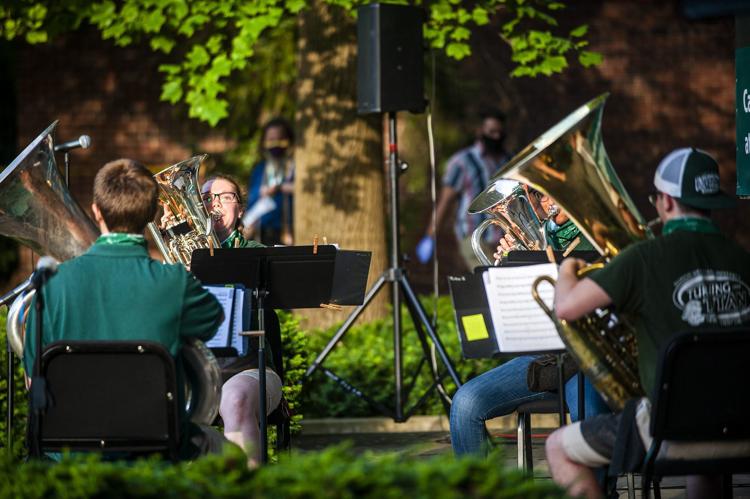 070220-blm-loc-14iwulibarts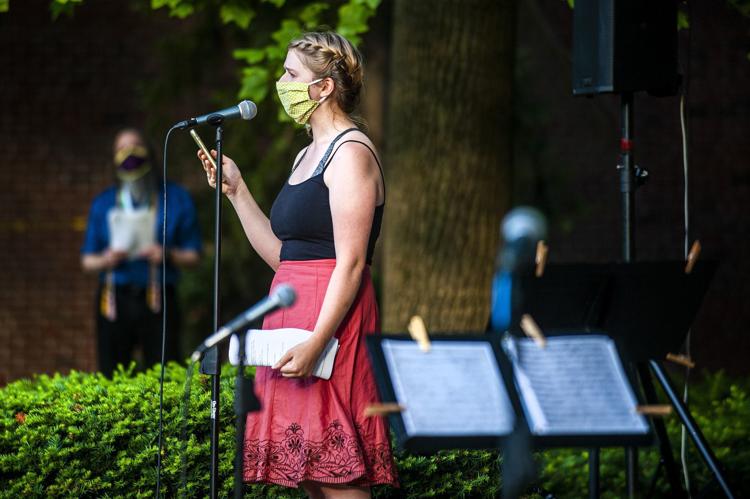 070220-blm-loc-10iwulibarts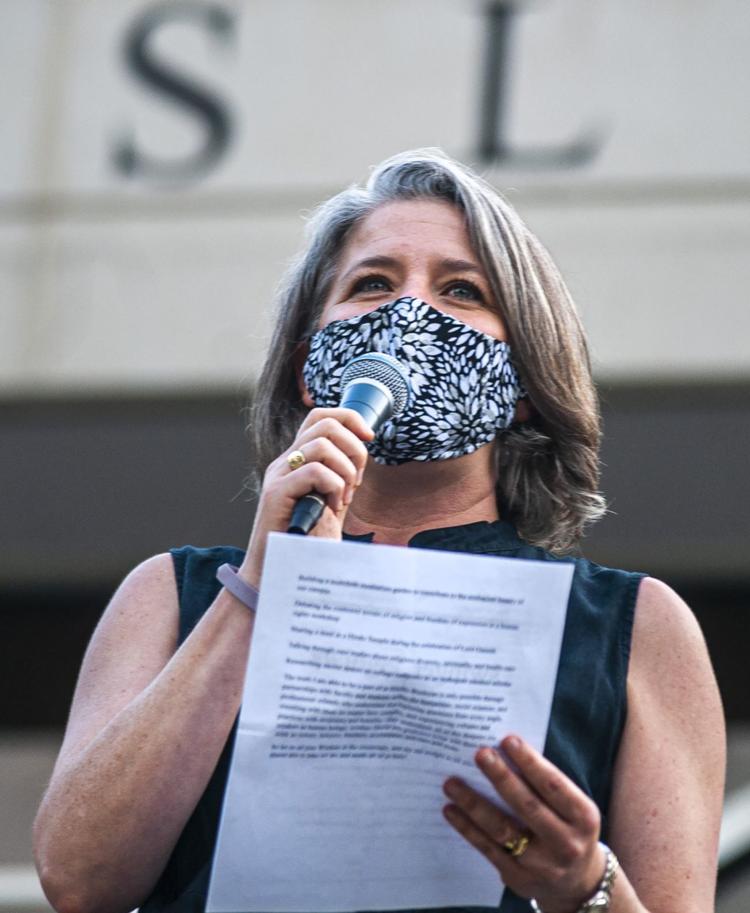 070220-blm-loc-2iwulibarts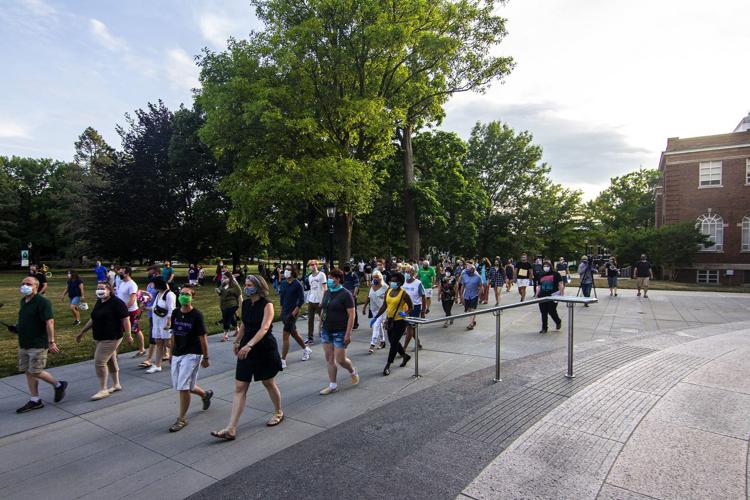 070220-blm-loc-16iwulibarts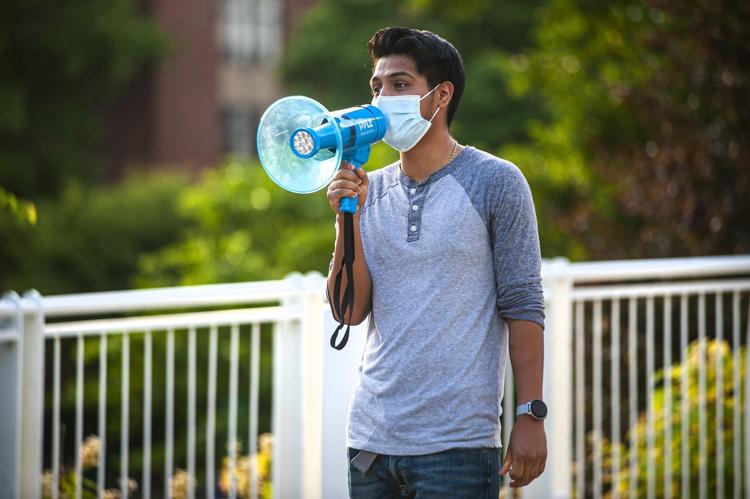 070220-blm-loc-15iwulibarts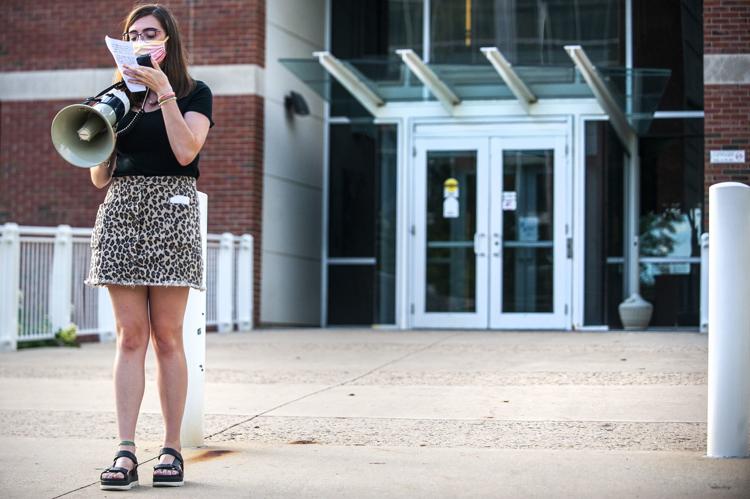 070220-blm-loc-13iwulibarts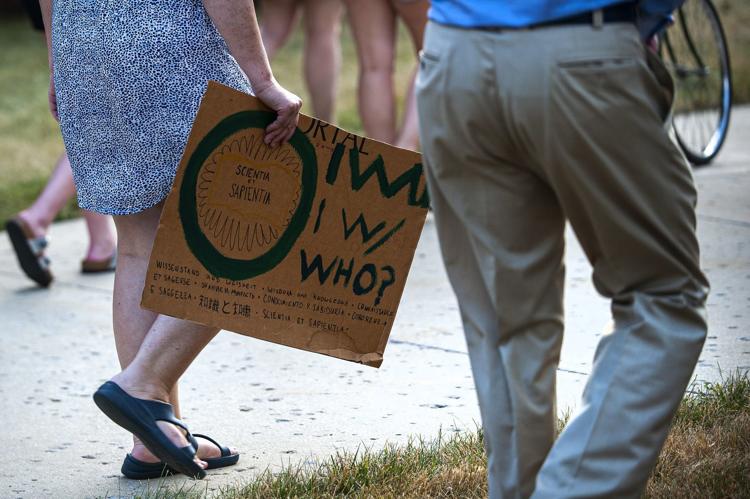 070220-blm-loc-3iwulibarts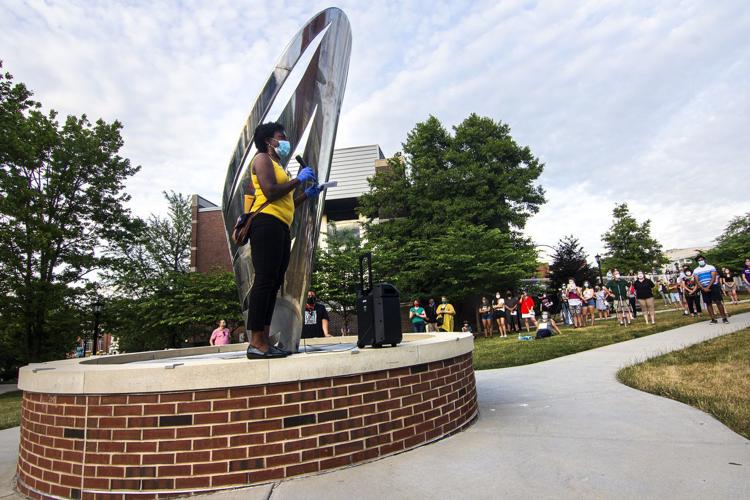 070220-blm-loc-4iwulibarts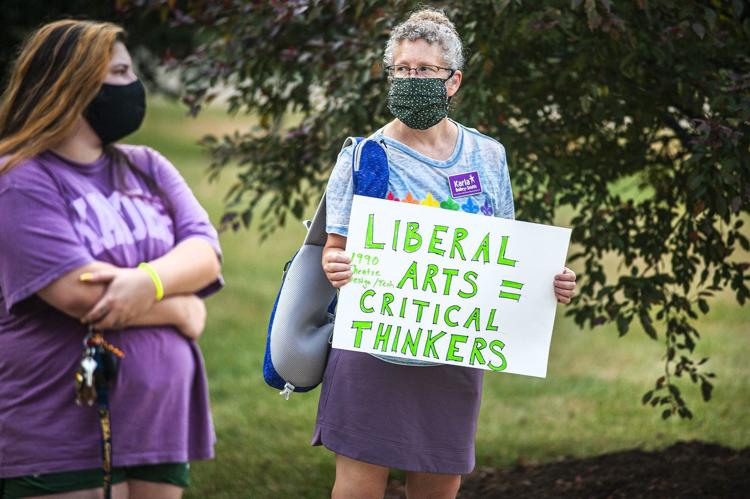 070220-blm-loc-9iwulibarts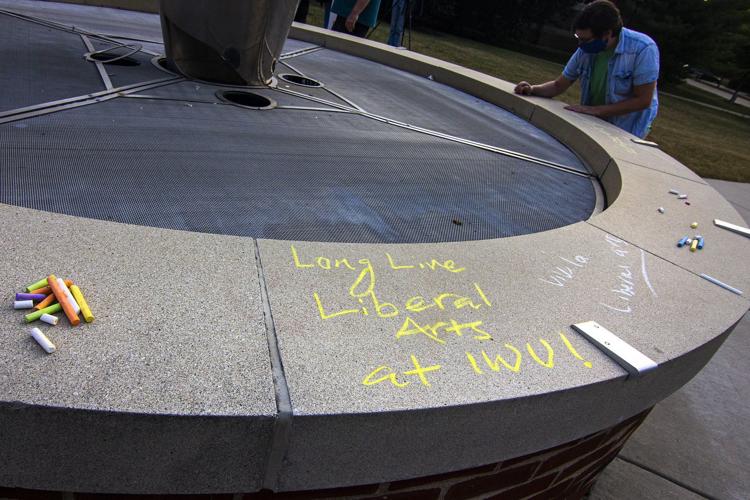 070220-blm-loc-7iwulibarts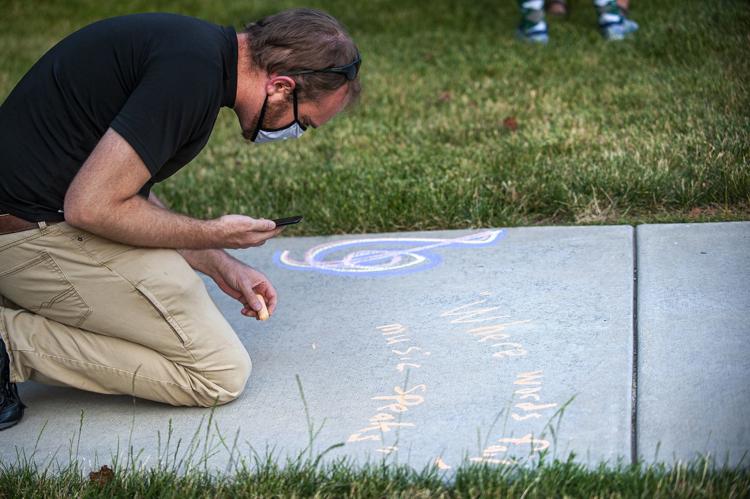 070220-blm-loc-11iwulibarts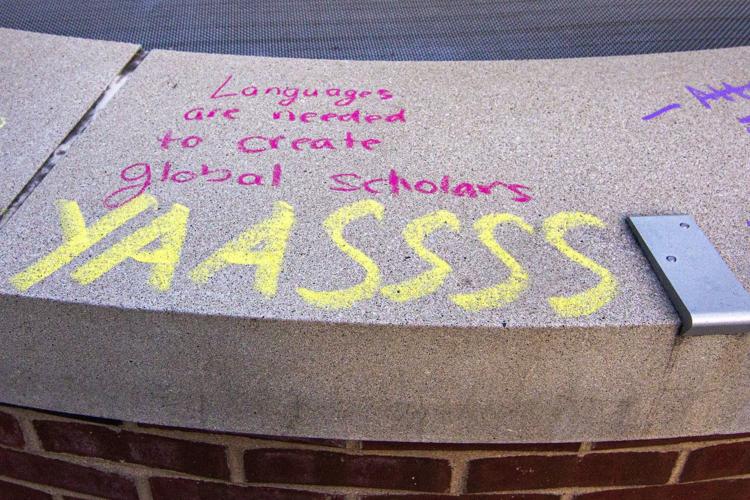 Contact Lenore Sobota at (309) 820-3240. Follow her on Twitter: @Pg_Sobota
Be the first to know
Get local news delivered to your inbox!