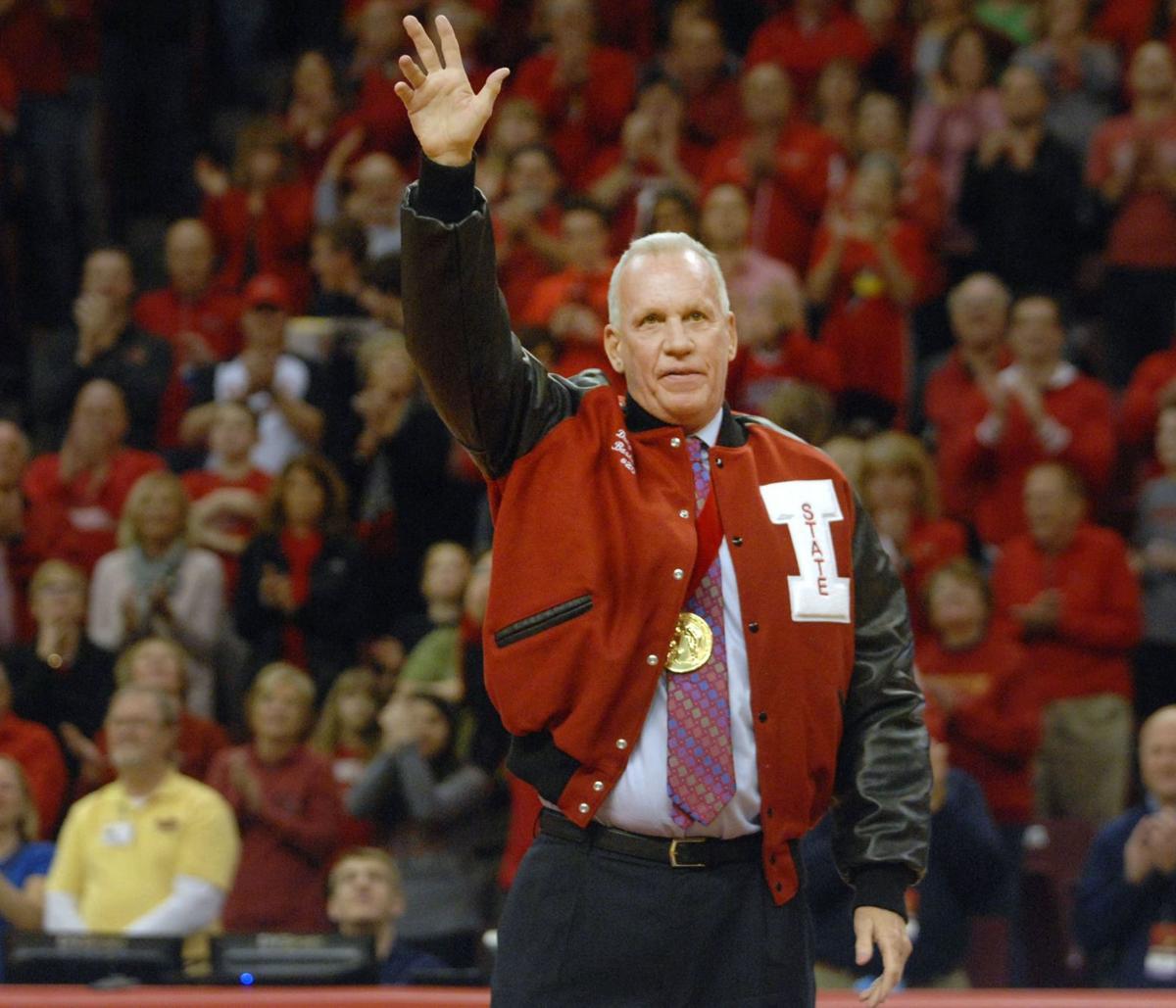 NORMAL — Two Illinois State University alumni, including basketball star Doug Collins, will be among recipients of the Order of Lincoln at a special Lincoln Academy of Illinois convocation at ISU.
The Order of Lincoln is considered the state's highest award for professional achievement and public service. It honors people with ties to Illinois for outstanding contributions in science, education, religion, social services, medicine, government, business, labor, the arts, agriculture and athletics.
Past recipients have included former state Sen. John Maitland and Ed Rust, former president and CEO of State Farm.
This year, in addition to Collins, who played basketball at ISU from 1970 to 1973 and went on to become a four-time NBA all-star with the Philadelphia 76ers, the other honorees are:
• Robert Fraley, former executive vice president and chief technology officer at Monsanto Company, who is considered the father of agricultural biotechnology.
• Dr. Joanne Smith, president and chief executive officer of the Shirley Ryan Ability Lab, formerly the Rehabilitation Institute of Chicago, which serves more than 50,000 patients annually.
• Chicago native Mavis Staples, a rhythm and blues and gospel singer, actress and civil rights activities who performed solo and with her family's band, The Staples Singers.
The investiture and convocation will take place at 5:30 p.m. April 18 at ISU's Bone Student Center. Tickets are $150 and sponsorships are available. Revenue from the spring convocation provides funding for the academy, including monetary awards to student laureates who are honored each fall with the Abraham Lincoln Civic Engagement Award.
You have free articles remaining.
The academy has been in existence for 56 years. The first student laureates were inducted in 2009.
She said the thing that attracted her to the Lincoln Academy is the student awards.
Each year, one outstanding senior from each four-year degree-granting institution in Illinois and one student from among all community college students in Illinois is honored for demonstrated leadership on campus or in the community.
"We're trying to take it to the next level" and make more connections between the student laureates and the Order of Lincoln laureates, such as those to be honored in April, said Dietz.
Kellner said, "Eventually we want to do some seminars with past laureates speaking to student laureates."
Having the convocation at ISU will not only highlight the university "but the entire community of Bloomington-Normal," she said.
All six Lincoln laureates will speak at the convocation and some will also make separate appearances on campus or in the community. A tour for the laureates the night before the ceremony will include the McLean County Museum of History and the Ewing Cultural Center, said Dietz.
The evening's gala will include performances by the university orchestra and a choir or vocal group from ISU, she said.
The convocation rotates among sites in Chicago, Springfield and a university campus. It has not been at ISU for nearly two decades.
Dietz said, "We've been putting them off because of the Bone Student Center renovation."
Seated: Darrel Sutter, Joe Talkington with Radiance Campbell, LJ Johnson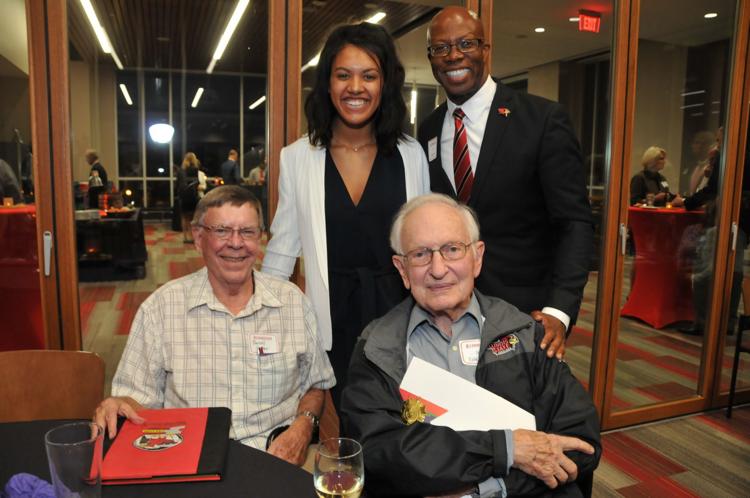 Radiance Campbell
ISU President Larry Dietz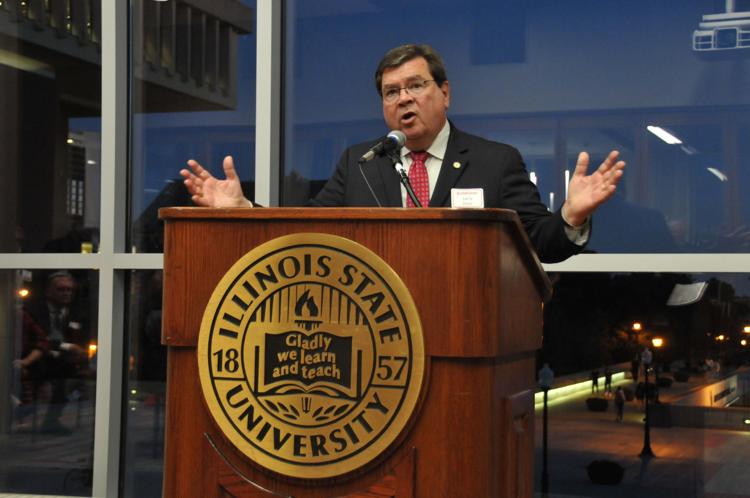 Radiance Campbell, ISU President Larry Dietz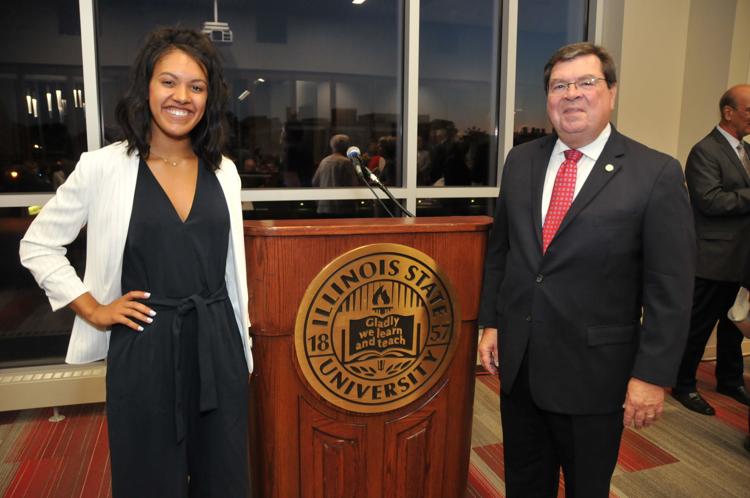 LJ Johnson taking a picture of Radiance Campbell, ISU President Larry Deitz
ISU President Larry Dietz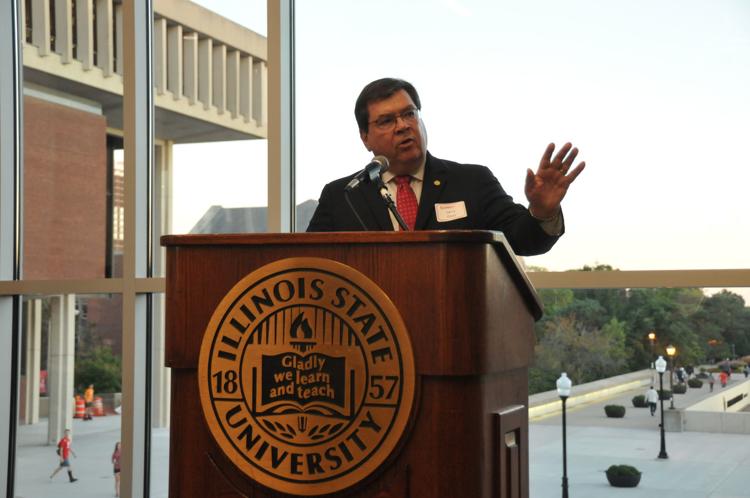 Ron Spears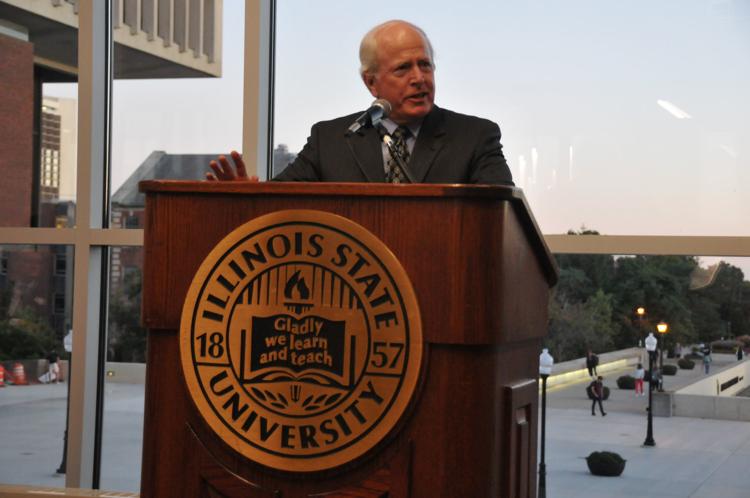 Bob Lenz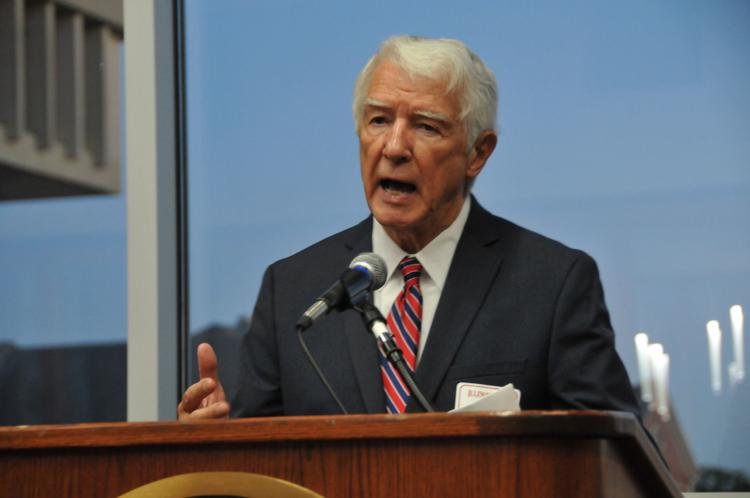 Julie Kellner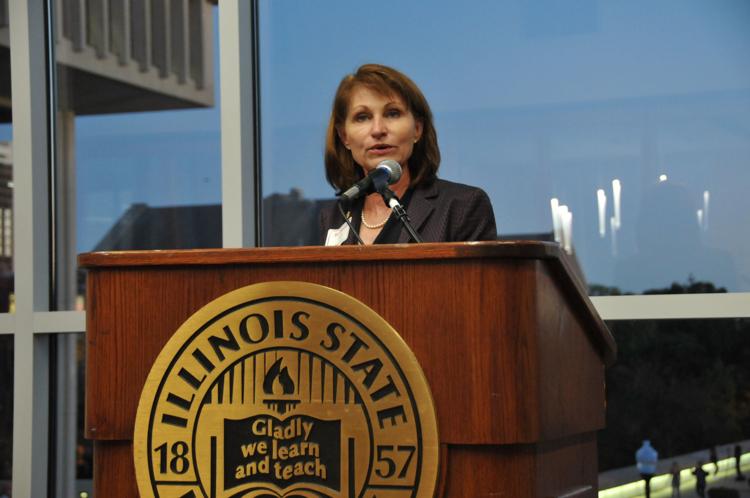 Tony Segobiano, Tim Erickson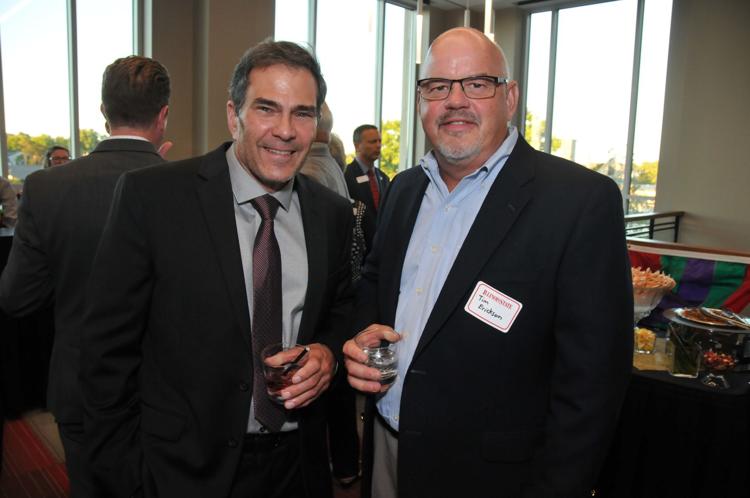 Don Tracy, Julie Kellner, Wanda Tracy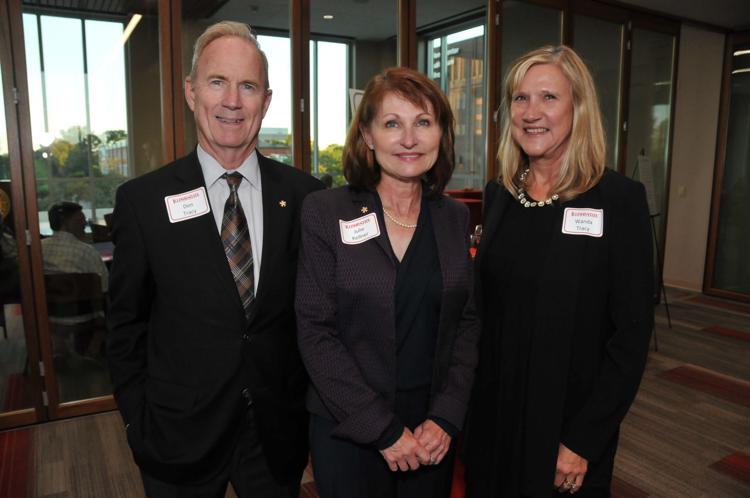 Lincoln Academy Purpose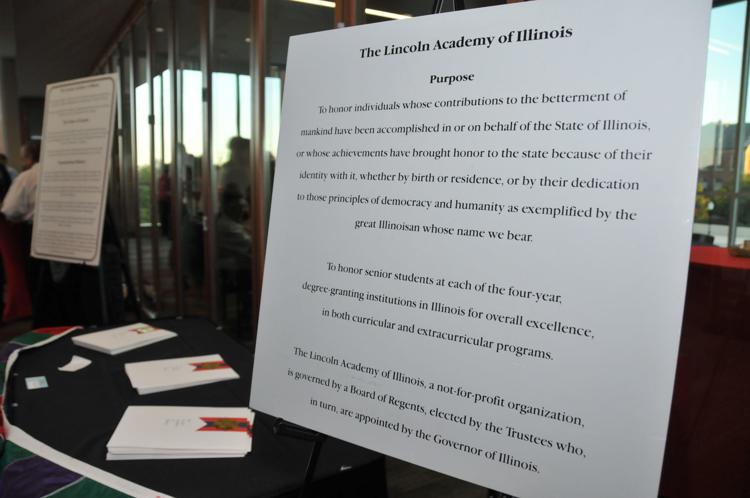 Drs. Kathy Bohn and Tom Nielsen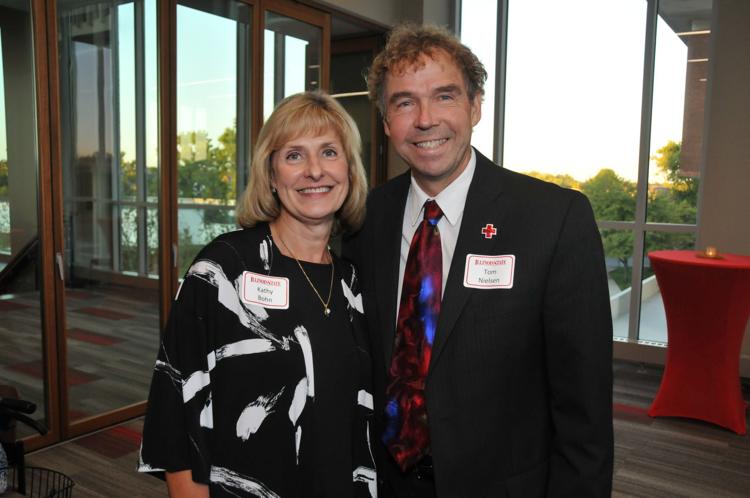 Anne and Steve Matter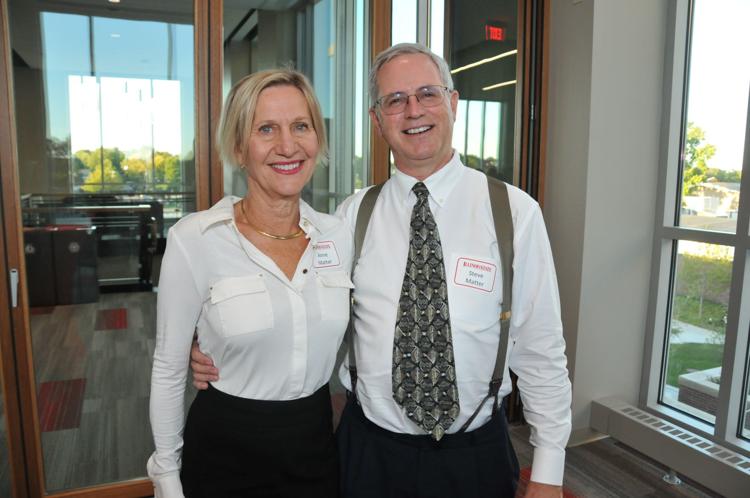 Nancy Brokaw, Carl Sneed, Tom Brokaw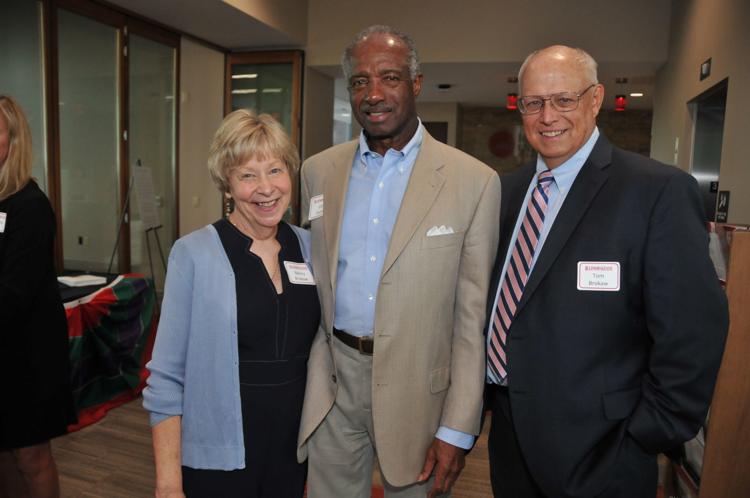 Karen and Tony DeAngelis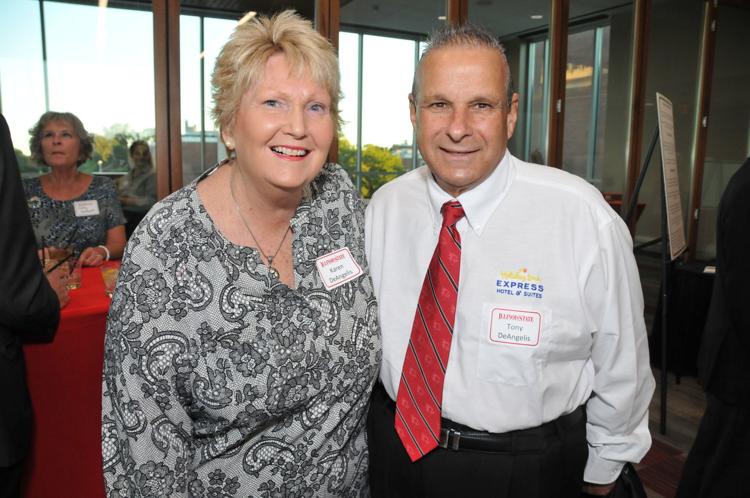 Marlene Dietz, Heartland Community College President Keith Cornille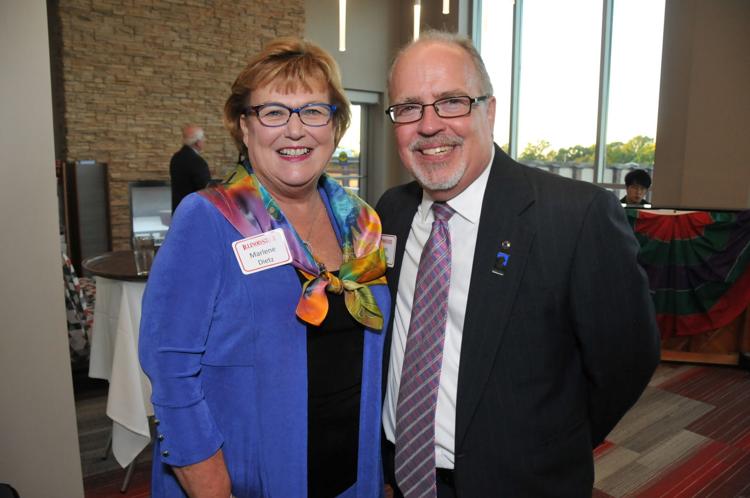 Pianist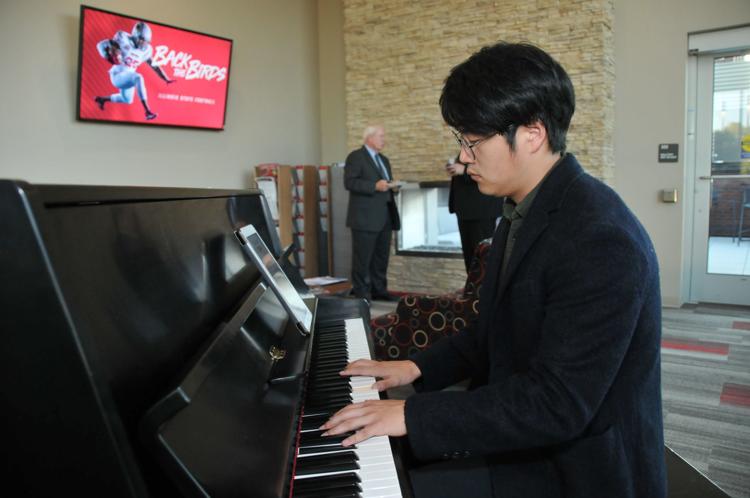 Ron Spears, Scott Kording
Joan Capodice, Steve Matter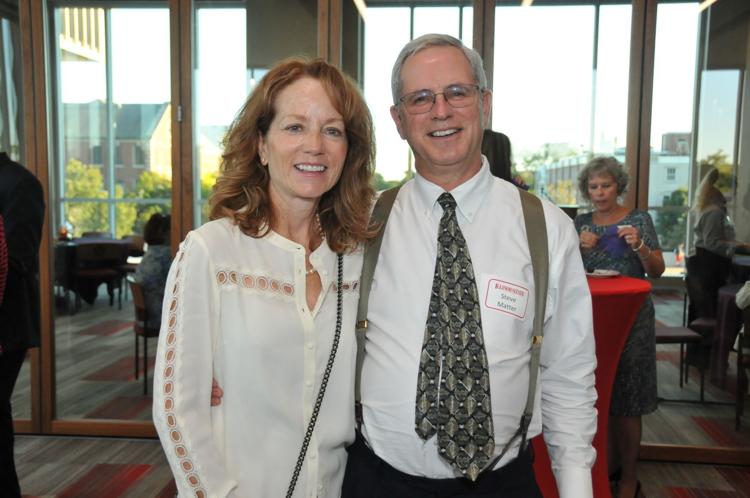 Carole and Jerry Ringer, Sen. John and Joanne Maitland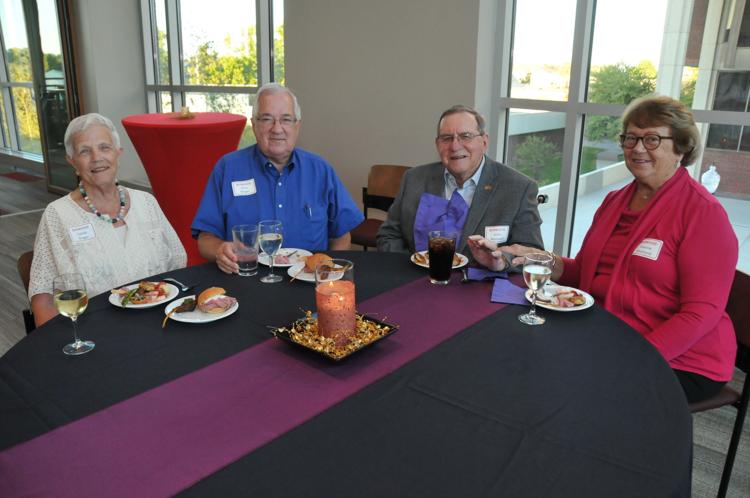 Illinois State University President Larry Dietz, LJ Johnson, Bob Lenz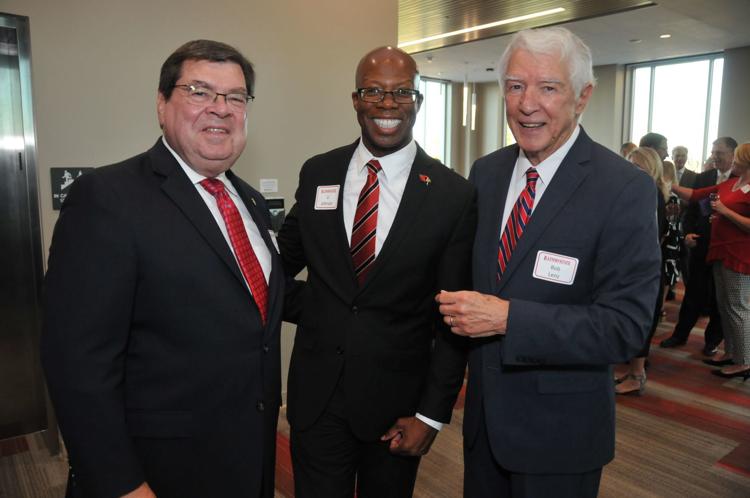 Jay and Doris Groves, Kevin Callis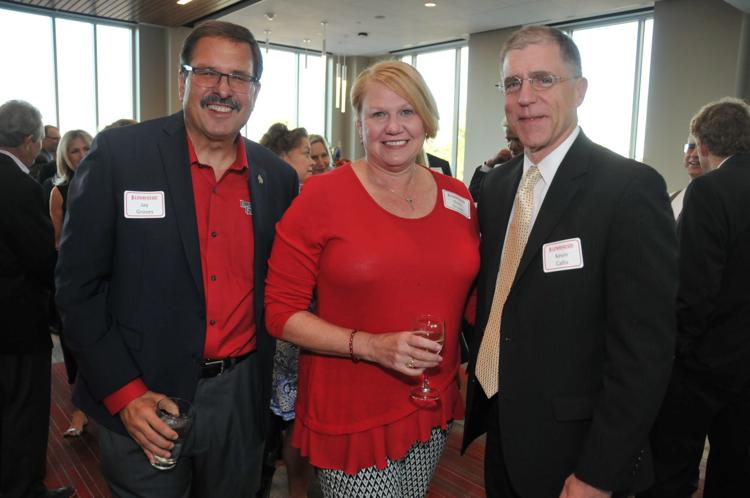 Marlene Dietz, Ed Voegele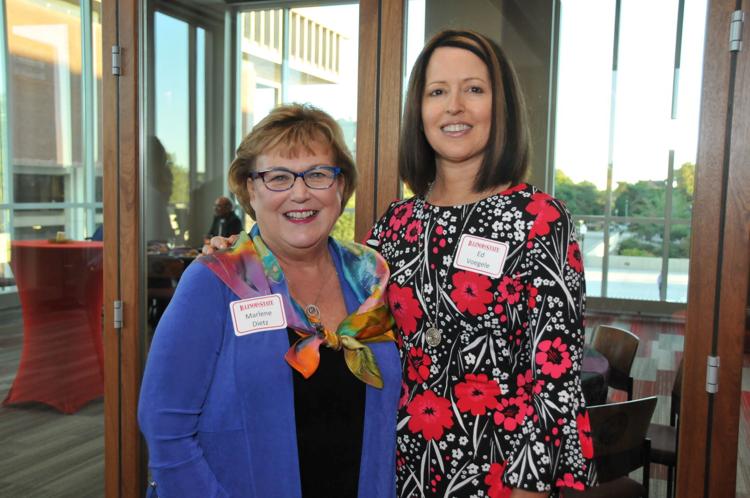 Mike and Lyn Fulton, Kyle Ham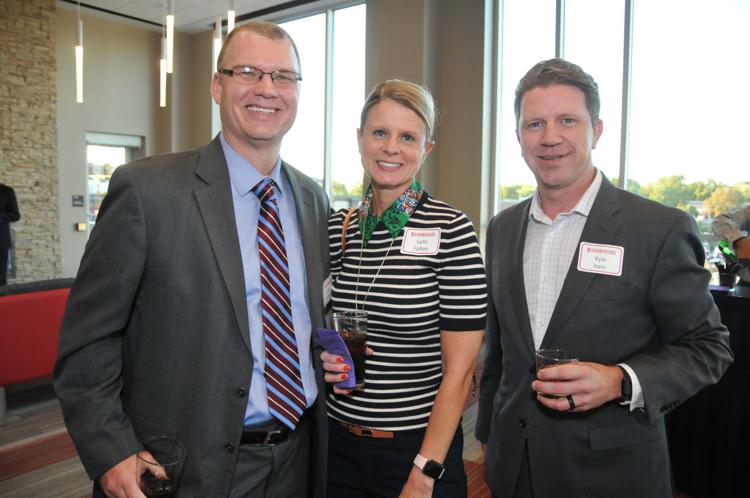 Greg and Carol Koos, Julie Kellner, Dan Kelley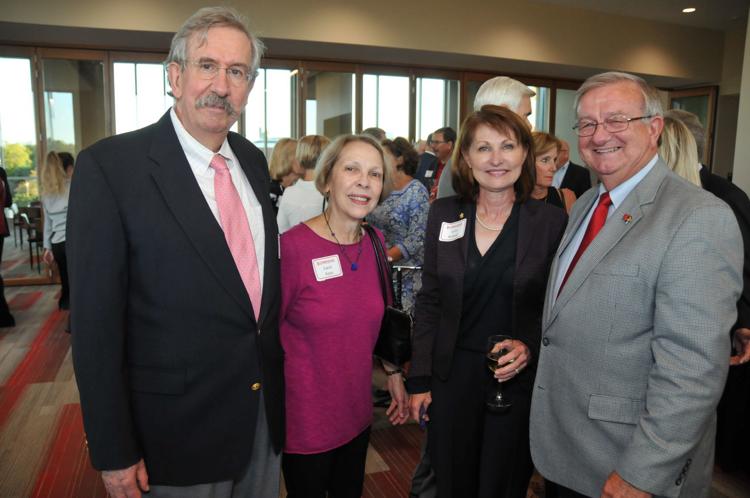 Delicious hors d'oeuvres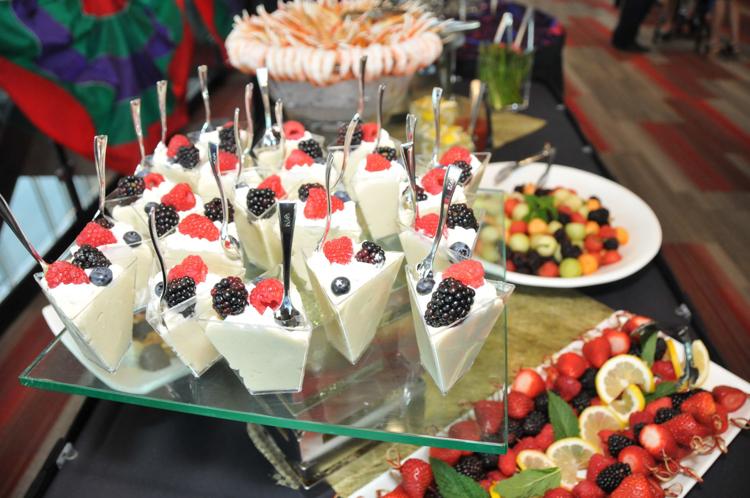 Nancy and Steve Snyder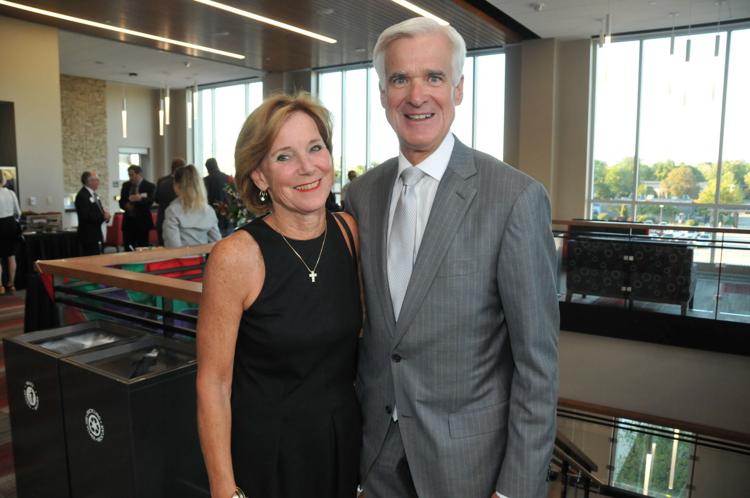 Darrel Sutter, Joe Talkington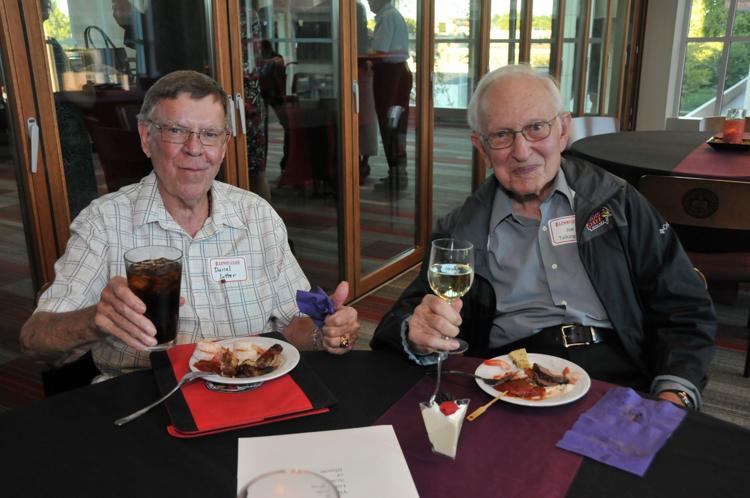 Cathy Allen, Tom Swearingen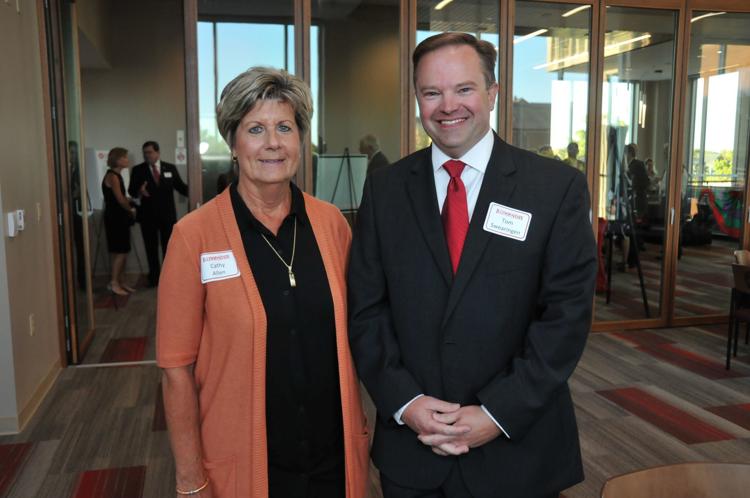 Cathy and Dennis Wentworth, Ed Voegele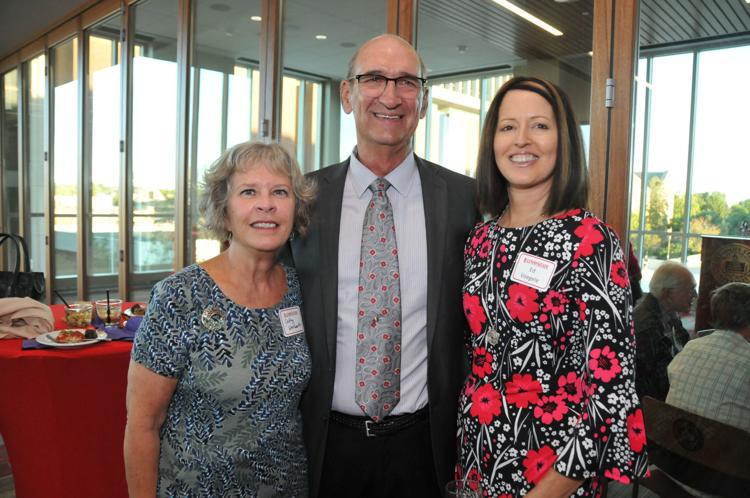 Dan Stephens, Carolyn Yockey, Sandra and Paul Harmon
Contact Lenore Sobota at (309) 820-3240. Follow her on Twitter: @Pg_Sobota