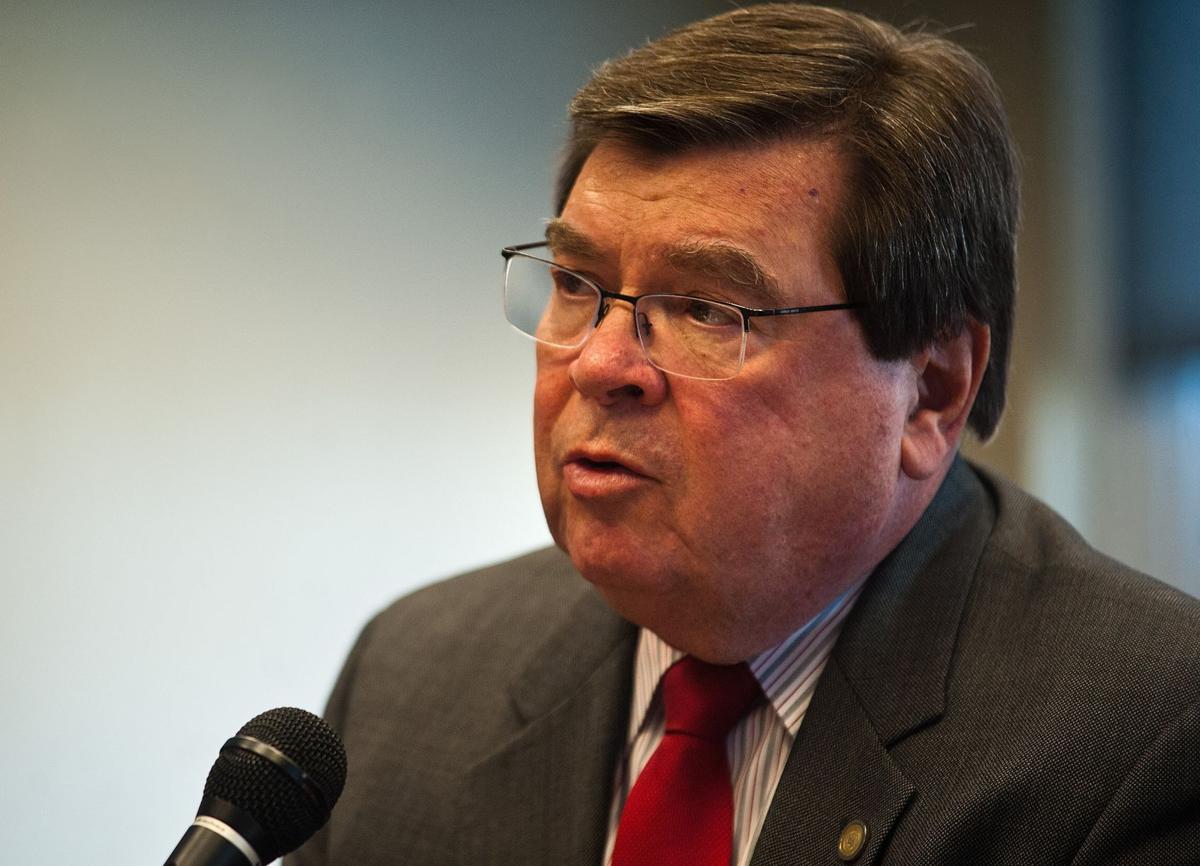 A search for his successor will begin immediately, said board of trustees chair Julie Jones.
Dietz was named as ISU's 19th president in March 2014 after the short tenure of Timothy Flanagan. Serving as vice president of student affairs at the time, Dietz had been a finalist for the position when Flanagan was selected in 2013.
In February the board of trustees awarded him a performance bonus of $48,000 on top of his base salary of $375,000. In May, the board extended his contract through the end of the year. At the time, board chair Julie Jones said the board had intended to have a contract ready for approval in May but "COVID-19 had other plans for our lives."
He was known for a casual, down-home style, using terms like "terrific" and "hunky-dory" and frequently mentioning growing up on a dairy farm in southern Illinois.
He shepherded ISU through the budget impasse, helping to say "strong and stable" – one of his favorite descriptions – as most other state universities struggled to maintain enrollment and avoid furloughs and staff reductions.
Among accomplishments during his tenure as president was a successful fund-raising campaign, "Redbirds Rising," that raised a record $180.9 million by the time it concluded in July, far exceeding its original goal of $150 million.
He has been popular among students and regularly attended events with his wife, Marlene.
There have been tough times, too: rallies by students who claimed ISU was "anti-black" and a plane crash in 2015 that took the lives of two members of the athletics department and five others on board.
He has been at ISU since 2011, first joining the staff as vice president for student affairs and a professor in the department of education administration and foundations. He was vice chancellor for student affairs at Southern Illinois University at Carbondale for 11 years before coming to ISU.
This story will be updated.
Contact Lenore Sobota at (309) 820-3240. Follow her on Twitter: @Pg_Sobota
Be the first to know
Get local news delivered to your inbox!