"Getting to actually march and getting to experience this is definitely something that I'm going to carry with me the rest of my life," said Harbaugh, reflecting on her last performance.
Students from 42 marching bands and color guards took the field for the Illinois State Marching Band Championship at ISU, including Olympia, Bloomington, Eureka and University high schools. Normal Community and Normal Community West schools combined their bands to perform together.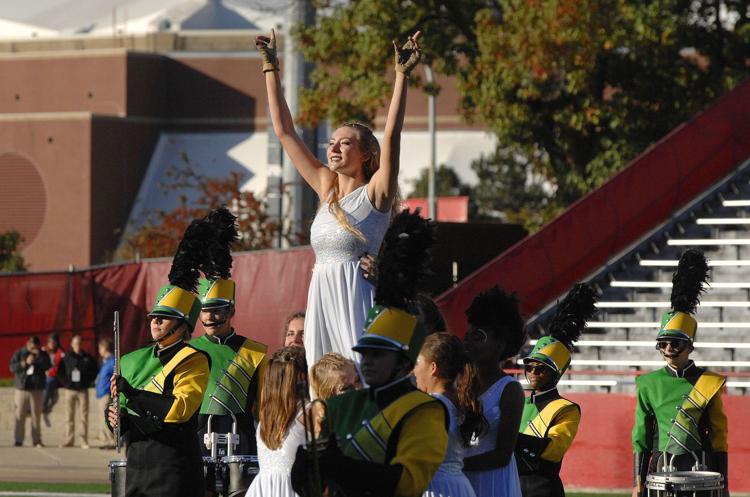 After the Olympia students left the field, director Mitch Lutz said they had "a really good show" that showed how much the band had improved year after year.
"This is definitely the fiercest competition we have all year so we just like coming here to see all the amazing bands and we get to play in this awesome stadium," said Lutz, finishing his third year as director.
Olympia's performance, called "Mythical," drew inspiration from "In the Hall of the Mountain King" as well as movie scores from "How to Train Your Dragon" and "The Chronicles of Narnia" series.
With more opportunities throughout the year to perform the full show and a theme the football crowd enjoyed, Lutz said he was glad to have had a fun season, which was echoed by his students.
You have free articles remaining.
"I think all our hard work has definitely paid off and we had a lot of fun this season so it was good to end it on a positive performance," said senior Danika Ford, calling the end bittersweet. "I'll always have a special place in my heart for band."
In contrast to often classical and lighthearted performances at the competition, Eureka High School took a darker theme, using imagery in the vein of George Orwell's "1984."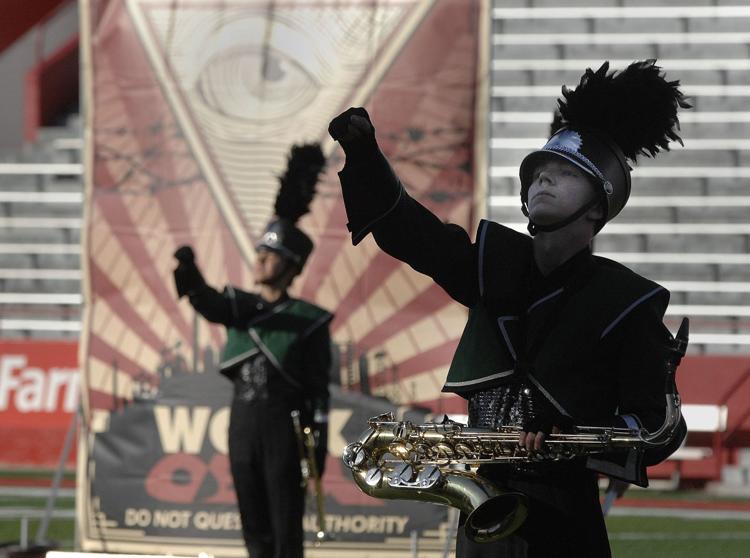 Massive posters were spread across the field, displaying several depictions of glaring eyes with the words "Big Brother Is Watching You," "Watch TV, Stay Asleep" and "Work. Obey. Do not question authority."
The show, titled "Dystopia," was punctuated by the band and color guard pausing to shout, "War is peace, freedom is slavery."
Eureka was awarded for high achievement in visual performance among Class 1A schools, finishing second overall in that class.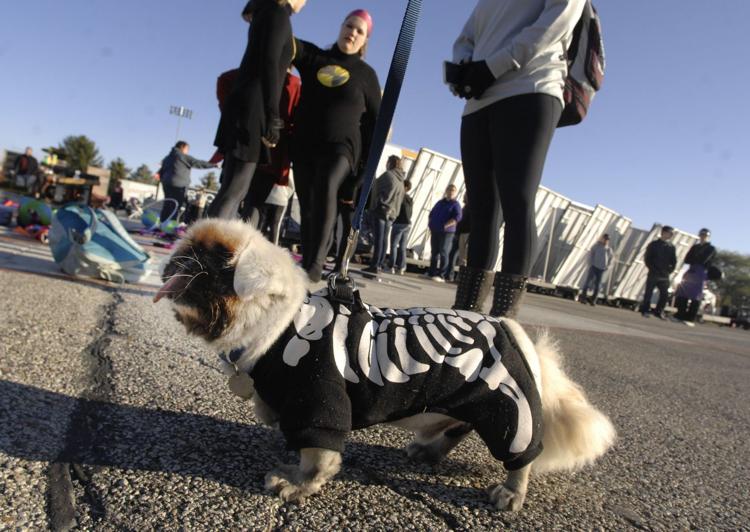 A chilly morning led to a sunny afternoon, allowing the bands' most dedicated fans — the parents — to shed a few layers as the all-day competition wore on.
Awards were announced throughout the day, ending late in the evening with a performance by ISU's Big Red Marching Machine and the final championship competition.
102019-blm-loc-2bands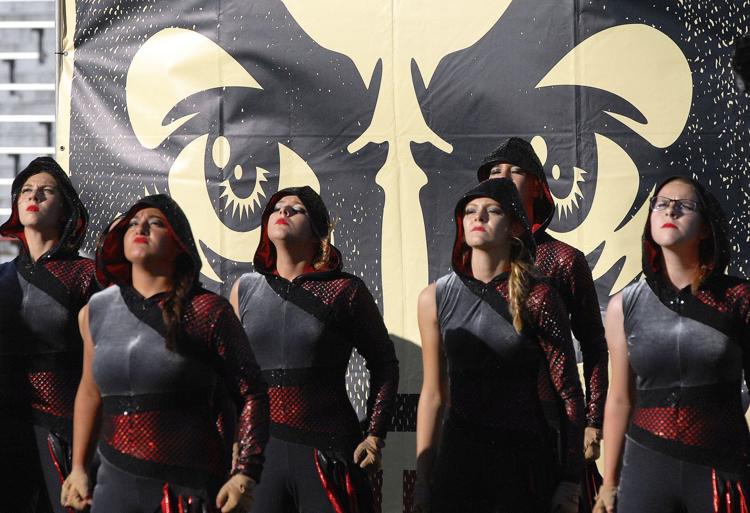 Marching band season is coming to a close
102019-blm-loc-3bands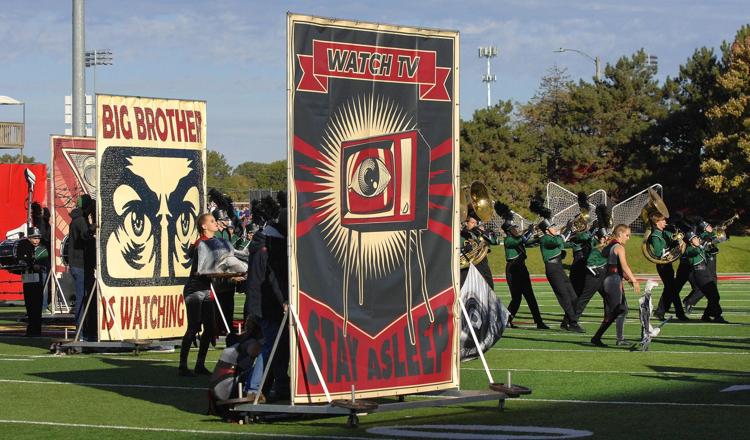 102019-blm-loc-4bands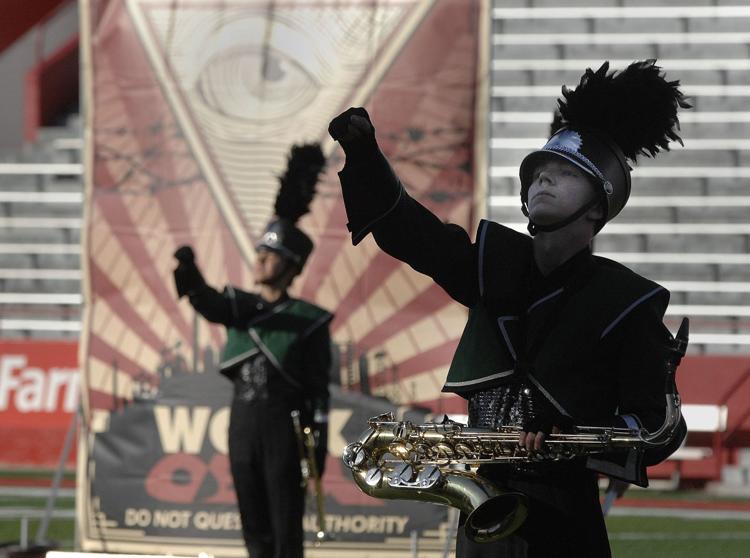 102019-blm-loc-5bands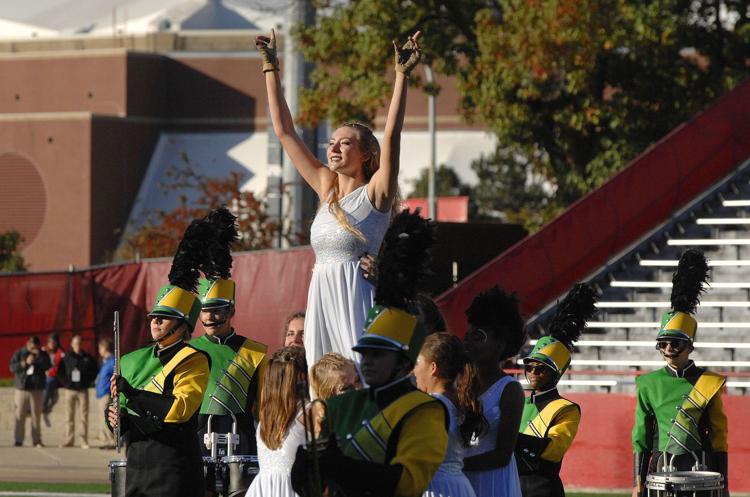 102019-blm-loc-6bands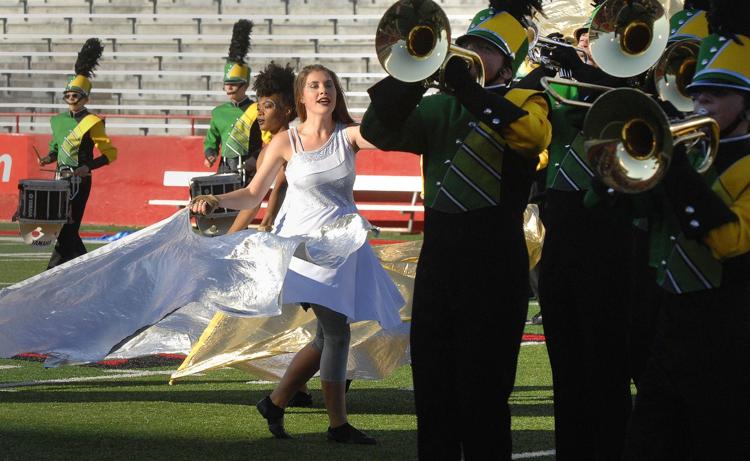 102019-blm-loc-7bands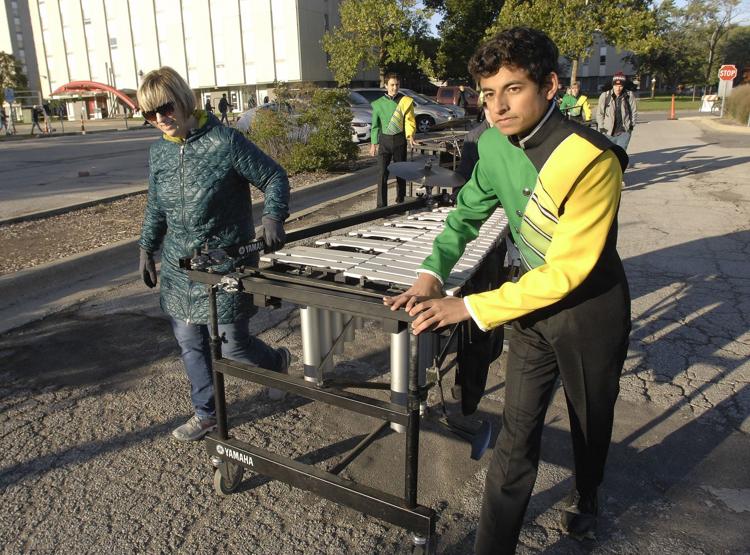 102019-blm-loc-8bands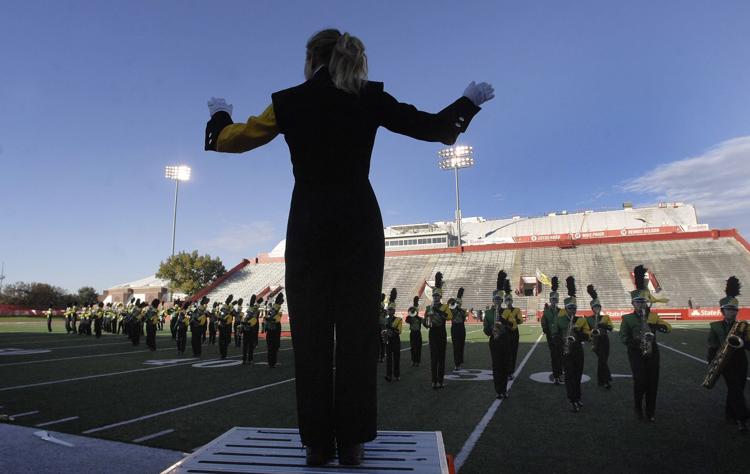 102019-blm-loc-9bands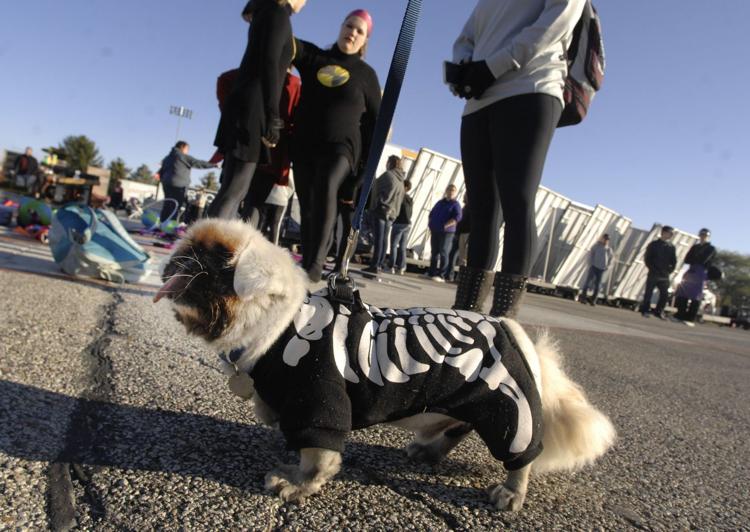 102019-blm-loc-10bands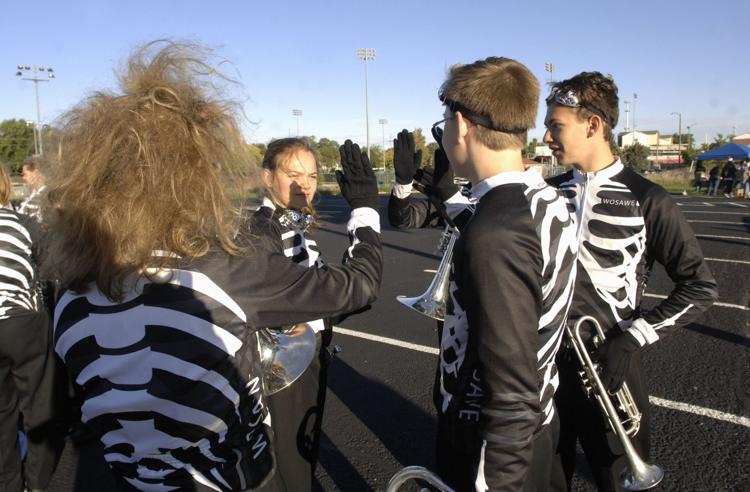 102019-blm-loc-11bands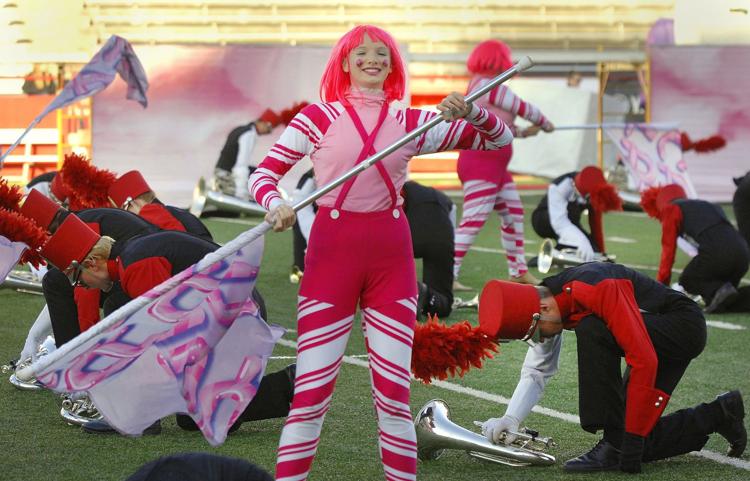 102019-blm-loc-12bands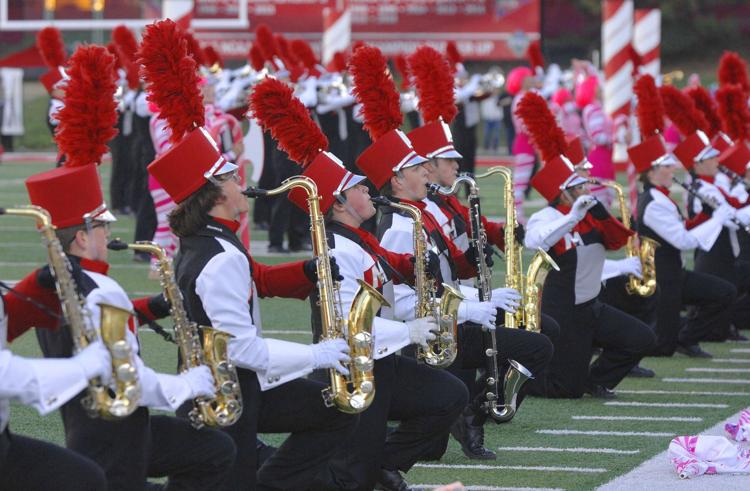 102019-blm-loc-13bands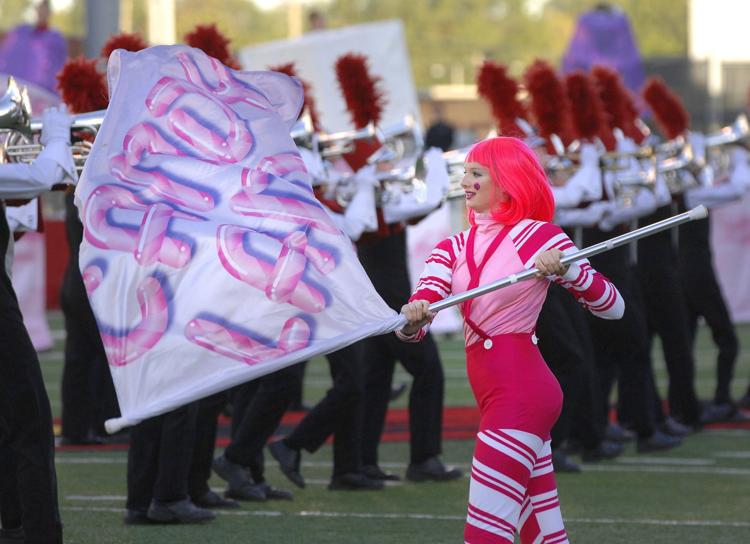 102019-blm-loc-14bands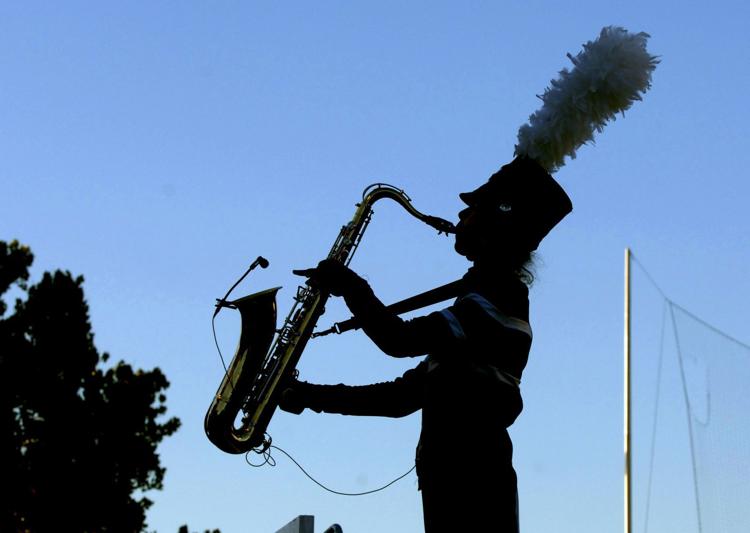 Contact Kelsey Watznauer at (309) 820-3254. Follow her on Twitter: @kwatznauer.