HEYWORTH — Miss Illinois Ariel Beverly isn't afraid of failure and she isn't afraid to get her hands dirty.
Beverly spent most of the day at the high school, sharing her story — and lunch — with students. She was there to recognize freshman Ahnnika Hess for winning the Miss Illinois #IncludeTheArts postcard contest. Her art class will receive $1,000 in art supplies from Blick Art Materials of Highland Park.
Hess shadowed Beverly throughout the day.
"It's been a lot of fun," said Hess. "She's really a sweet person.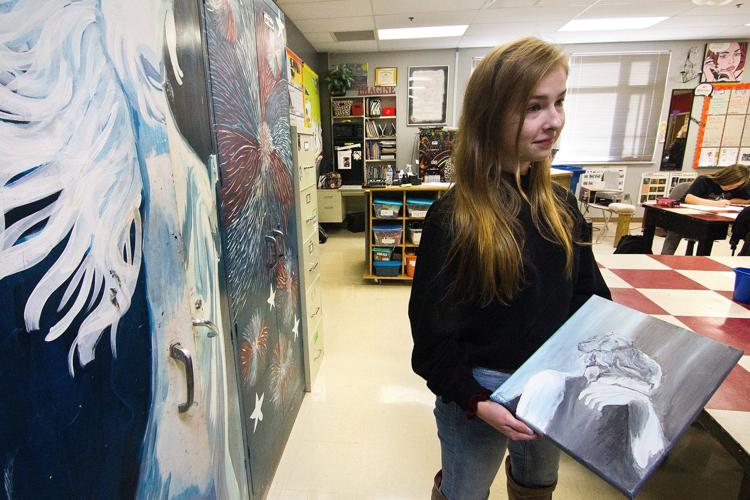 They talked about art and "about life in general," Hess said.
As Beverly began to shape the clay pot on the potter's wheel, she told students, "Do not give up if you fail at first."
She was referring to working with clay, but it applied to more than that.
Beverly started competing in pageants in 2014 as a sophomore in college, hoping to win scholarship money as she paid her way through school.
Even though she didn't win the initial contests, Beverly said, "It's not always about the end goal. … It's a lot about the process and what you learn along the way."
Competing in the pageants was "a good opportunity to work on my public speaking skills and become comfortable in front of a crowd," she said. 
She told students, "Losing isn't always a bad thing" if it pushes you to go beyond what you think you can do.
You have free articles remaining.
After taking a break for a few years and starting a teaching career, Beverly decided to try again in her last year of eligibility. She entered three local pageants that were qualifiers for Miss Illinois and lost all three.
"I was ready to move on with my life," said the December 2017 ISU graduate.
Then she got a call from organizers of a pageant in which she was runner-up. The winner had bowed out. Beverly was asked if she would like to step in and compete for Miss Illinois.
"I was going in just with the mindset of having fun, … just being myself," she said. And then she won.
"Don't view your struggles as struggles," Beverly told the class. "View them as stepping stones because they'll help you in the long run."
The #IncludeTheArts postcard contest is part of Beverly's Miss Illinois statewide service campaign. Beverly intends to use the postcards, on which students also wrote why art is important in their lives, to share with state officials to bring more attention to the value of art education.
In her entry, Hess wrote that art is important to her because "it's a way of self-expression. It makes it easier to express myself and my emotions without words."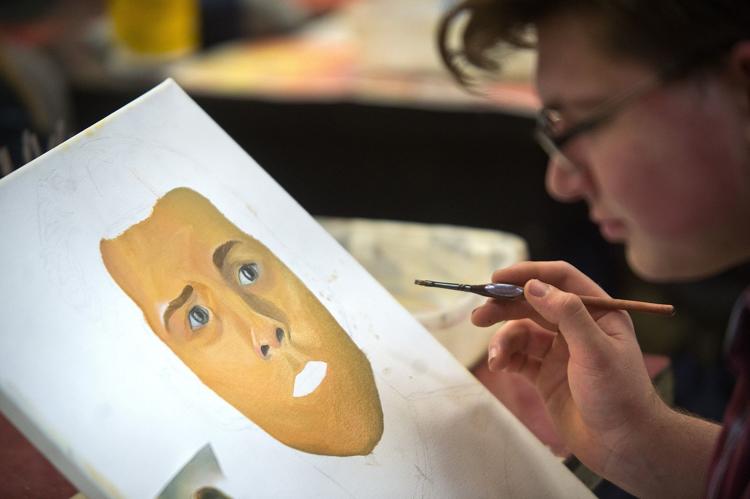 Two other Heyworth students, Austin Lopez and Miranda Stanek, were runners up in the postcard contest.
Heyworth High School Principal April Hicklin said, "I am so proud of our art program. …. We want to make sure our students are well-rounded."
---
Photos: Miss Illinois visits Heyworth High School