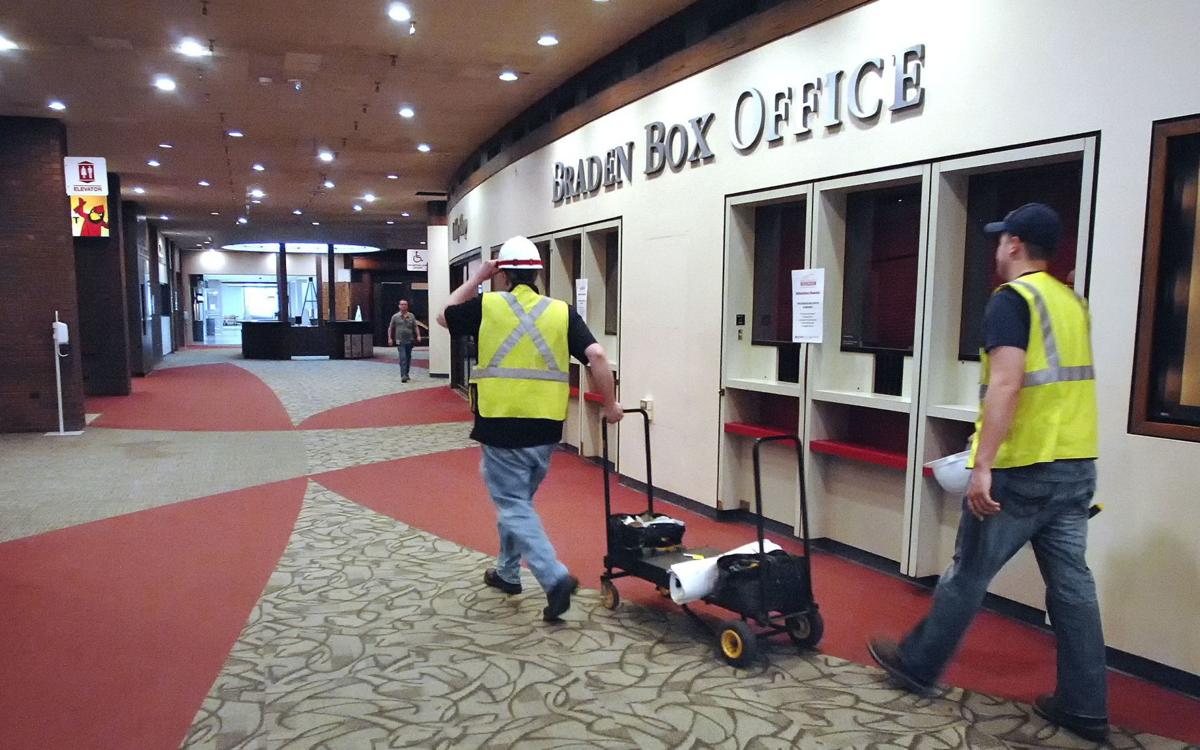 But the new "grab-and-go" food option called The Landing will open Monday across from Starbucks.
And the university is only "a signature away from announcing" what the Asian cuisine restaurant on the second floor will be, Danielle Miller-Schuster, assistant vice president for the division of student affairs, said Friday.
Because of work on the concourse, there will be no access to the center concourse stairs and elevator throughout the summer. The new elevator on the east side of the building will be available.
People attending events in the Brown Ballroom should enter on the west side of the student center.
The Braden Auditorium box office has moved from the concourse area to the Welcome Desk on the east end of the first level, across from Barnes and Noble.
Crews will be working six days a week on an accelerated schedule to complete the concourse work before the fall semester begins, said Miller-Schuster.
"We want to minimize the disruption as much as possible," said Erin Watts, an assistant director with event management, dining and hospitality at ISU. "There are going to be a lot of challenges, but we are excited."
Part of that excitement centers around The Landing, which replaces the old Lobby Shop on the concourse.
The Landing will have a much broader assortment of food options, including made-to-order pizza and more fresh food, desserts and bakery items, said Watts.
You have free articles remaining.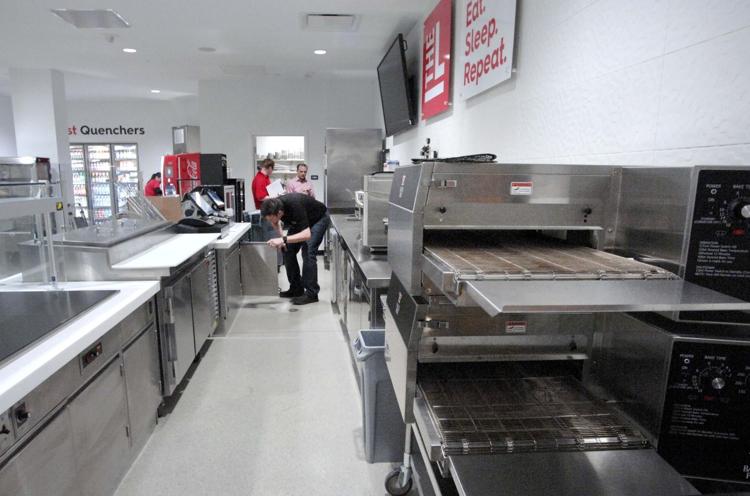 Much of the food at The Landing will be prepared at the culinary center nearly completed next to the Watterson Dining Center, she said.
All-day breakfast options — second only to Starbucks as the most frequent request from students — will be available at the grill. There also will be large screen TVs where people can gather for "watch parties as a Redbird community" for away games, said Miller-Schuster.
The Asian concept restaurant is a brand that is not located in Bloomington-Normal but "has had success at other universities, which we checked out," she said, adding that it has varied types of Asian cuisine.
But the admissions team has been making use of the meeting space overlooking the quad on the third floor of the east-side addition.
---
Photos: Bone Student Center enters next phase
Contact Lenore Sobota at (309) 820-3240. Follow her on Twitter: @Pg_Sobota