BLOOMINGTON — District 87 opened the curtain — or, in this case, the large overhead doors — on Bloomington High School's fine arts addition at a community open house on Thursday.
Speakers from board chairman Jim Almeda to Bloomington Mayor Tari Renner called the project an investment in the community as well as its young people.
District 87 Superintendent Barry Reilly said it will leave a legacy "for the kids that are yet to come."
"This is a dream come true," said band director Max Chernick as he pointed out the features of the 8,000-foot addition. About 175 students participate in band.
The three large, overhead doors — similar to over-sized garage doors — on the south side of the addition make it easy for the band to march out to board buses or head to a football game with their instruments. Architect Russel Francois of Francois Associates said with the doors opening toward the large parking lot, the lot becomes an amphitheater.
The band room is about the size of a basketball court, which Chernick said is no coincidence. It means the indoor color guard and percussion group can practice there, too. The floor is designed with five yard sections so the band can practice marching.
Ground was broken for the project in March during spring break and completed in time for the start of the school year in August.
"To get this done in 17 weeks was insanely incredible," said Reilly.
The increased space means the band isn't cramped in a room filled with instruments, uniforms and student backpacks. Instead, there are dedicated areas for instrument and uniform storage. There also are changing rooms attached to the new bathrooms in the addition for students to change into or out of their uniforms.
The cello and bass instruments have a climate-controlled storage area rather than being at risk from the elements or being bumped by choir students who shared the orchestra room and practiced in the basement.
There also are additional sound proof practice rooms. About 80 students are involved in orchestra.
The dedicated choir room has risers and a mirrored wall so choir members can see themselves as they practice for concerts.
Senior Malik Basham, who is involved in several aspects of the choir program, said, "When I went in here for the first time, I almost cried. Finally we get our own space."
Senior Linnea Skilrud, a drum major in the band, said the new surroundings "really brought a lot of good morale."
Taking part in one of the tours, Lori Coffman, a former president of the Band Aides parents organization, said, "I would think students would just want to rise to the occasion in this place."
Choir director Julie Sandy, who is in her 15th year with the district, already is seeing a difference in the students. Since moving to the new space, "everyone sits a little taller," she said. About 120 students participate in choir.
Research has shown it also helps academically, he said.
"I would encourage every parent out there to get their kids involved in one of the programs early on," said Reilly. "These are lifelong skills."
091418-blm-loc-9finearts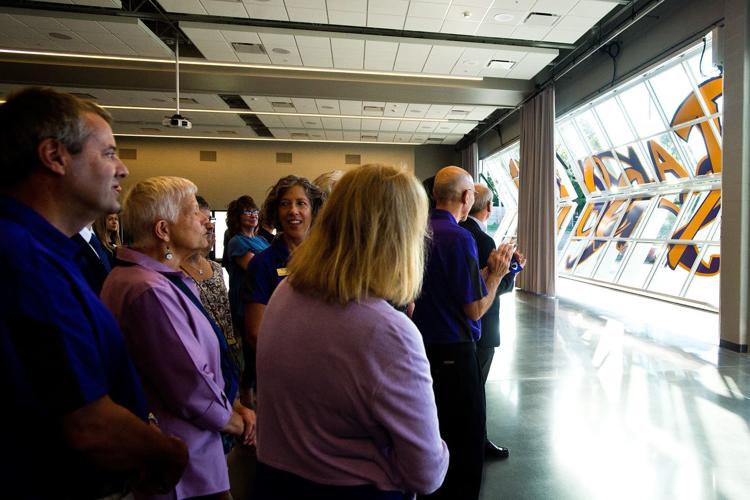 091418-blm-loc-14finearts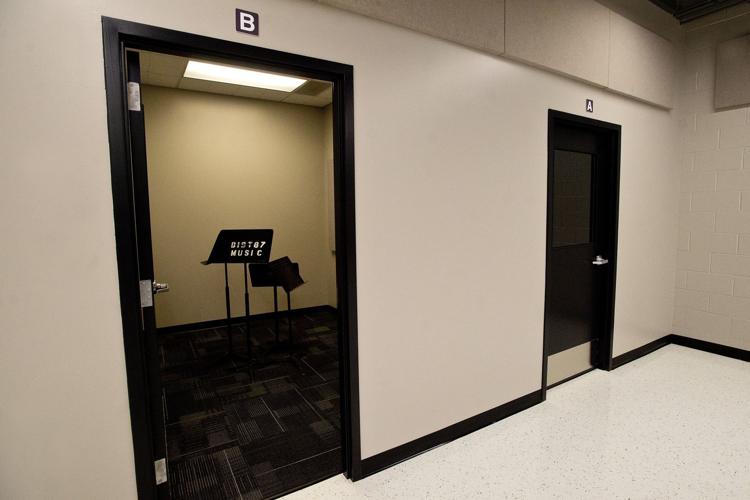 091418-blm-loc-13finearts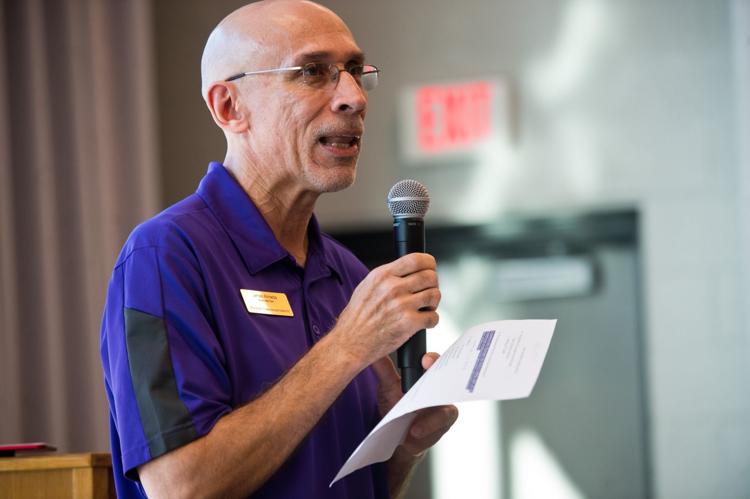 091418-blm-loc-12finearts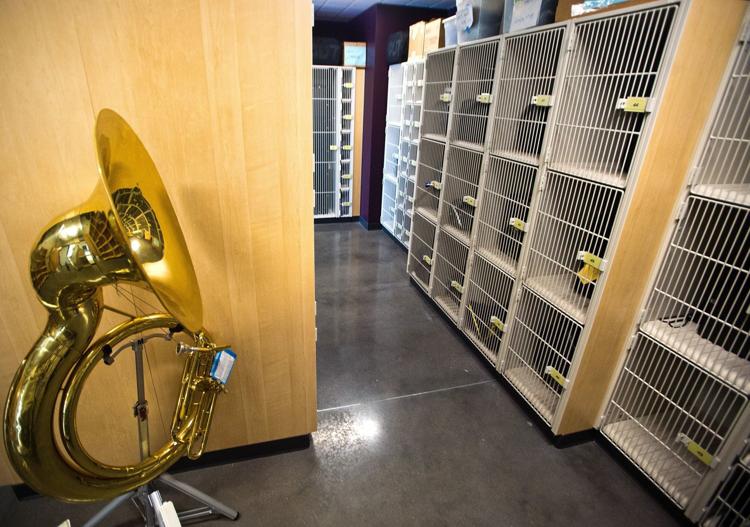 091418-blm-loc-8finearts
091418-blm-loc-7finearts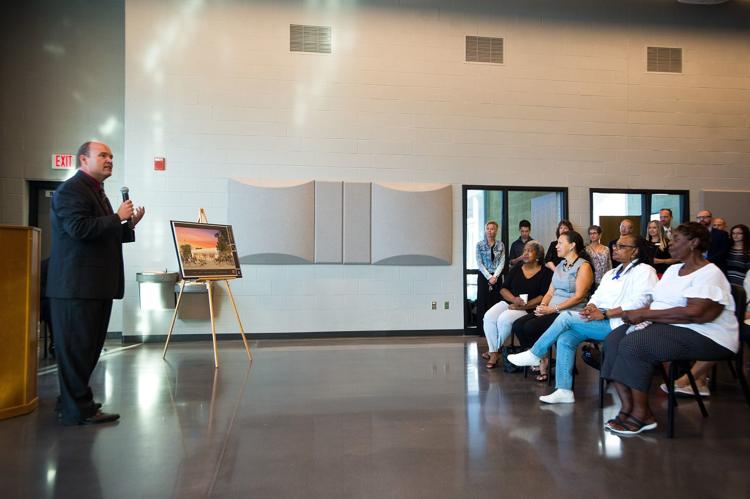 091418-blm-loc-6finearts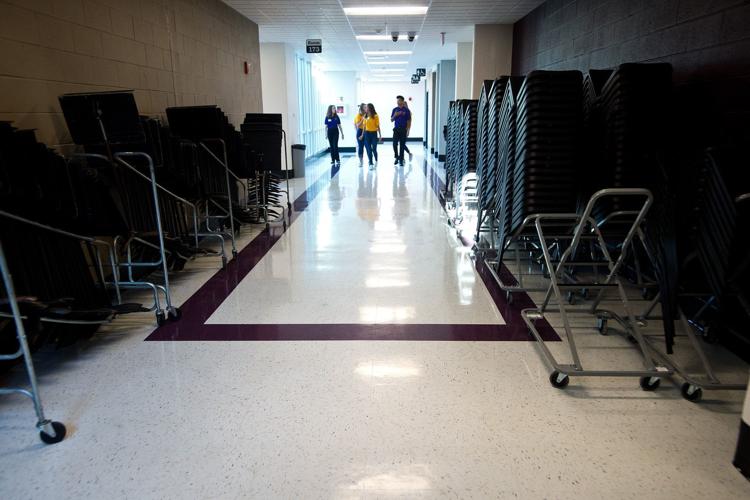 091418-blm-loc-5finearts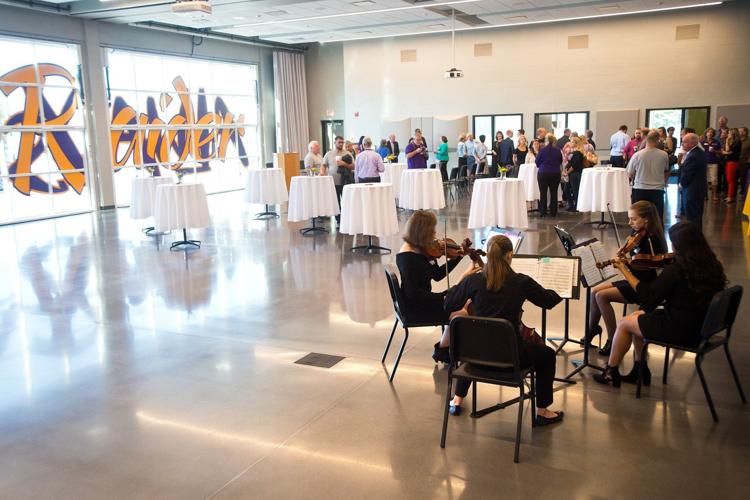 091418-blm-loc-10finearts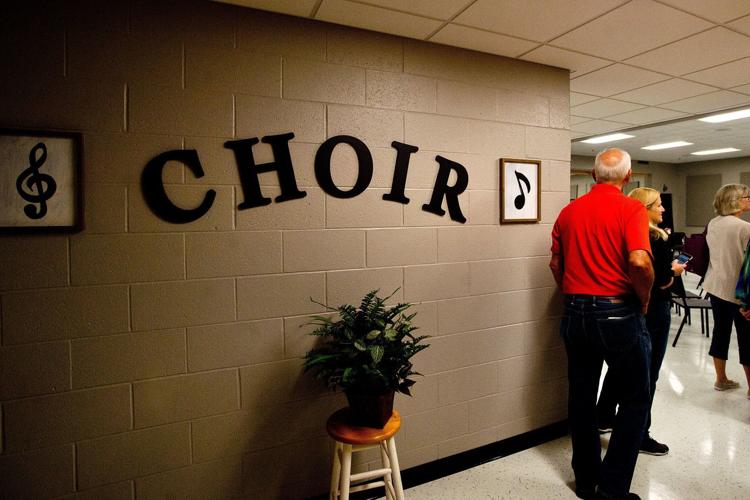 091418-blm-loc-3finearts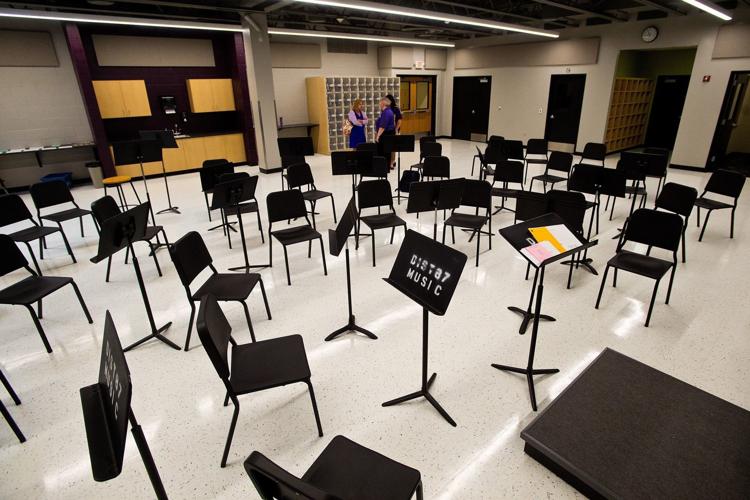 091418-blm-loc-11finearts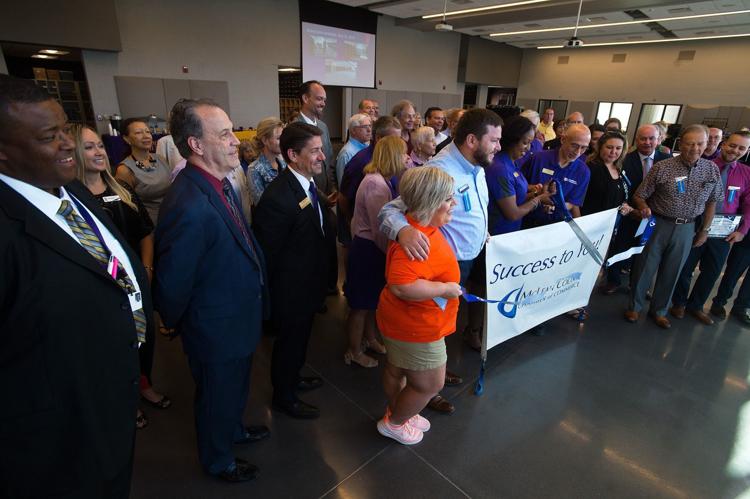 091418-blm-loc-1finearts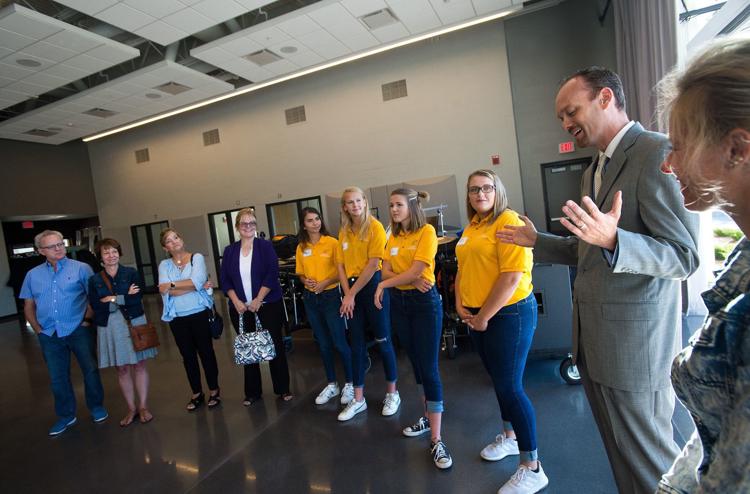 091418-blm-loc-2finearts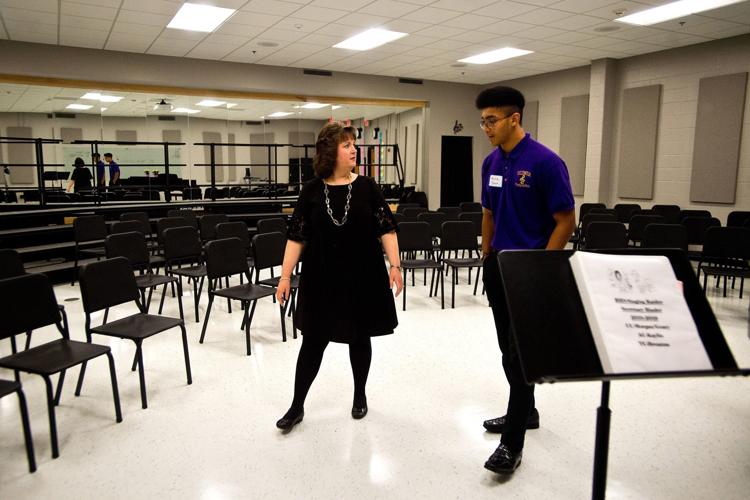 091418-blm-loc-4finearts