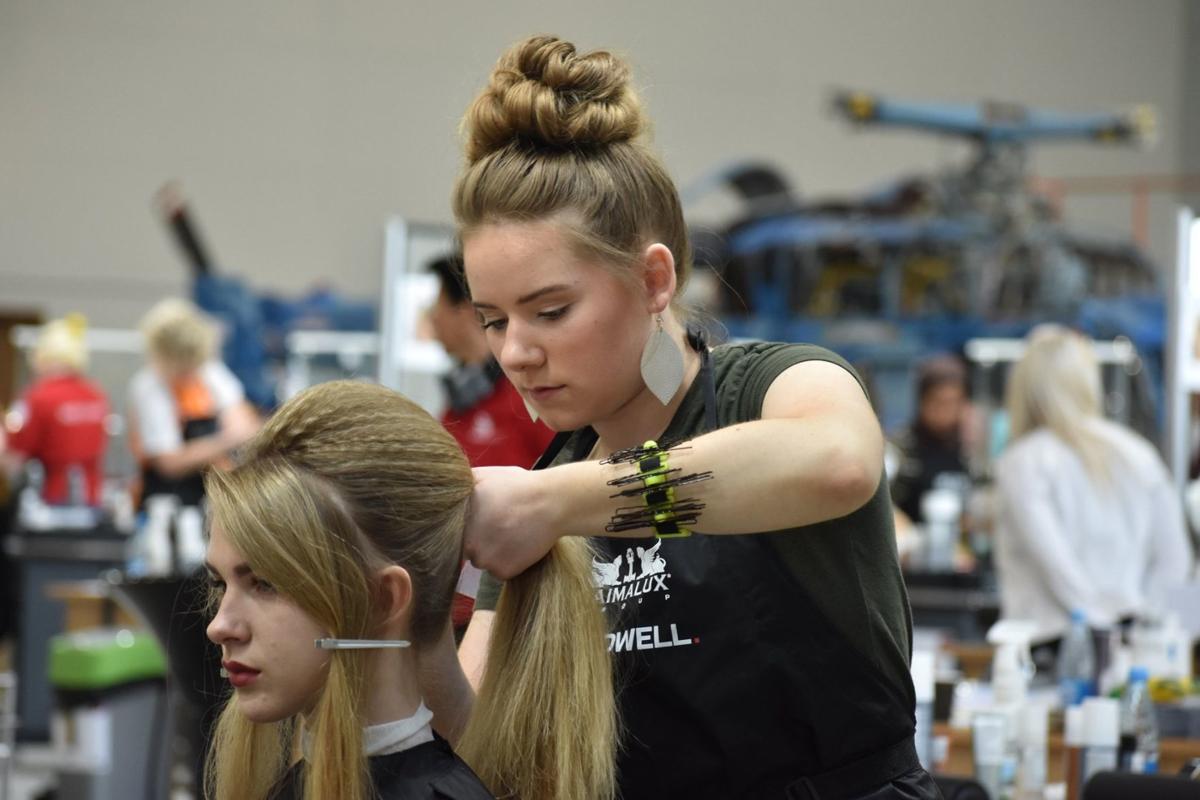 BLOOMINGTON — Rebekah Hagberg didn't know what she was getting into when she started cosmetology classes at the Bloomington Area Career Center. Three years later, she stood on a world stage, representing the United States in Kazan, Russia.
The hairstylist had just one word for the WorldSkills Competition: crazy.
"It is such an honor to be a part of the WorldSkills USA team and to be on the world stage — it's crazy to think about that," she said.
A Bloomington native and Normal Community West graduate, Hagberg placed 11th out of 35 hairdressing competitors at the competition. She also was awarded a Medallion of Excellence for scoring more than 700 out of 800 possible points at the four-day competition.
The biennial contest, held in Russia for the first time this year, brought together more than 1,600 competitors considered the best in the world in a number of trade skills.
To celebrate her achievements, an open house will be 1 to 3 p.m. Saturday at Station 710 Salon, 710 McGregor St., Bloomington, with a presentation from Hagberg.
On the road to Kazan, Hagberg took several trips from the Twin Cities to Chicago, Michigan, Minnesota, Pennsylvania and Finland — her first time in Europe — to continue her training and meet experts in the industry.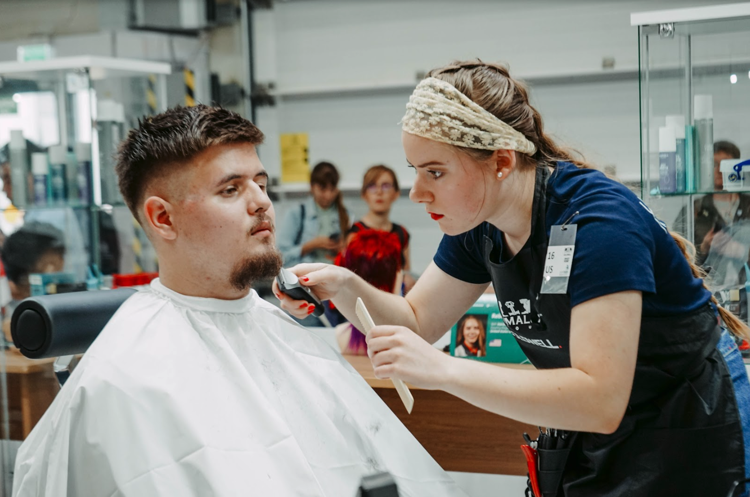 "I wasn't much of a traveler before this year but it's been really exciting," Hagberg said before the 11,000-mile trip to Russia and back.
Before she ever heard about the WorldSkills Competition, Hagberg always knew she loved all things hair.
"I've always kind of had a passion for hair," she said. "I feel like since junior high, I've just always loved hair, had a knack for it and just felt like that's where I've been gifted and where my talents were and I just love doing it."
You have free articles remaining.
Without any sisters to act as her test subjects, she took to YouTube and learned intricate braids and up-dos to practice on herself.
Hagberg quickly became the "designated hairstylist" for her cheerleading team in junior high.
"And when high school rolled around, for all the school dances, all my friends would call me up and I'd have like a packed out day doing everyone's hair and it's just fun," she said.
As a junior in high school she gave up cheerleading in favor of taking cosmetology classes at BACC with additional night classes at Hairmasters Institute of Cosmetology.
Through the BACC, Hagberg won the SkillsUSA state competition twice, went on to take first place at the national skills competition in June 2018 and finished her cosmetology license within just a few months of graduation.
"It just kind of all led up to this," she said of the WorldSkills Competition. "I had no idea where I would be from just starting the cosmetology classes."
After what she calls a "hard year but a good year," Hagberg said her favorite part of the training process was how it jump-started her career.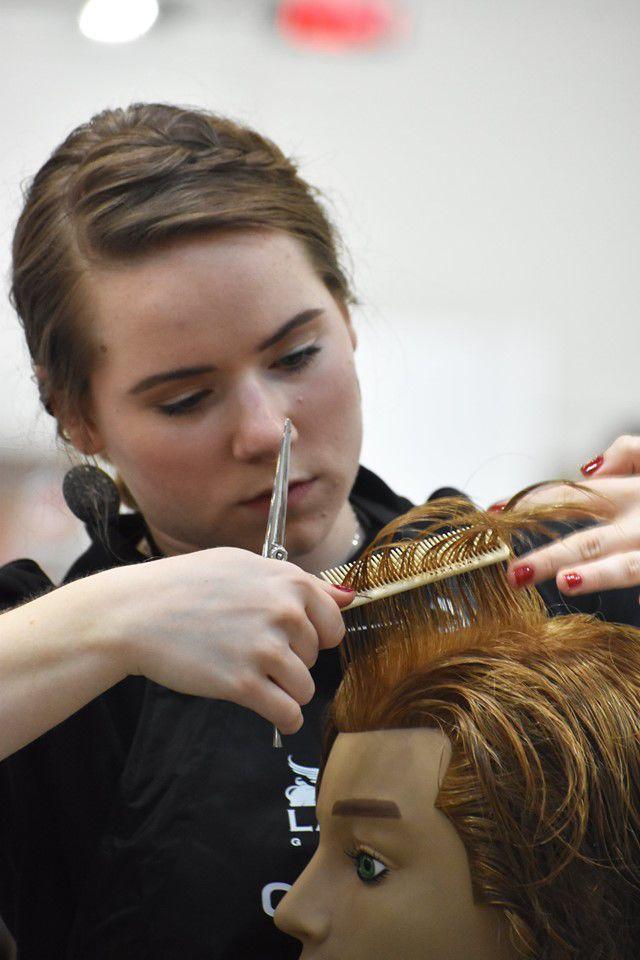 "I have learned so much in such a short span of time," she said. "In this one year they've kind of crammed so many things in and I've been able to meet really awesome people and just learn from them and make different connections."
Some of those awesome people include Linda Ward, her coach who gave her instruction remotely from Michigan and joined her in Kazan, and Megan Jenkins Anderson, her boss at Station 710 Salon, where Hagberg worked throughout the year.
"I totally would not be able to do this without the support of people," Hagberg said, whose parents went to Russia to cheer her on. "This has been a really stressful year, probably one of the hardest years. It just takes a lot of dedication on my part just to kind of keep myself going and so it really helps to have those people that I know are supporting me and backing me up. It makes the process a whole lot easier and a lot more enjoyable."
With a Medallion of Excellence and international experience in tow, Hagberg's next move will be earning her barber's license from Hairmasters and a business administration degree from Heartland Community College in preparation for owning her own salon one day.
Contact Kelsey Watznauer at (309) 820-3254. Follow her on Twitter: @kwatznauer.