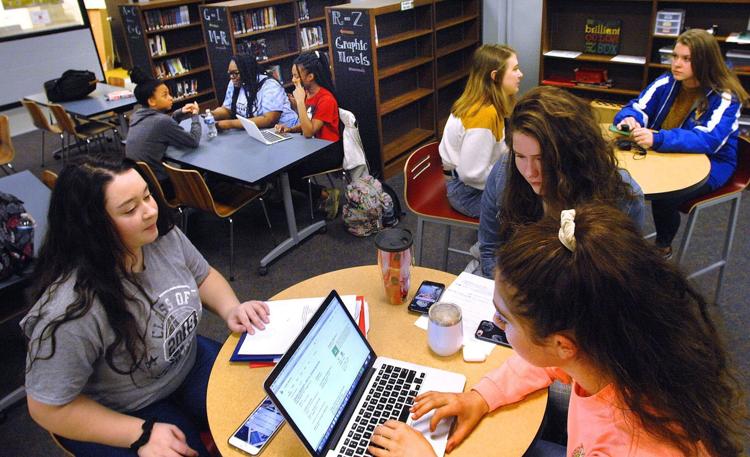 BLOOMINGTON — Snow days for Illinois students might soon involve fewer hours throwing snowballs and playing Fortnite and more time with a textbook in hand after a new law allows districts to begin implementing digital learning days.
"What this allowed you to be able to do was to look at instructional days differently and to be able to say as long as instruction or learning is taking place, you can actually count those days," said David Mouser, superintendent at Tri-Valley School District in Downs.
The law eliminates the requirement of a minimum number of hours that constitutes an instructional school day. This gives school districts the opportunity to take learning out of the classroom through online instruction, independent research projects, work-based learning and internships, according to the Illinois State Board of Education.
The law, effective in July 2018, also added a mandated number of school days with student attendance of 176 days.
For Tri-Valley, the new law created "the perfect storm" for implementing digital snow days this year to keep the calendar tight.
"We're in the midst of a $15-million high school remodel project and because of that we created a schedule this year where our last day of school attendance is going to be on May 10," said Mouser.
By using digital days, the school year has a guaranteed end date, which prevents any scheduling issues that can arise when emergency days are added.
"I have had absolutely nothing but positive feedback from parents in our community," Mouser said. "Everybody is excited about the idea of doing it. I think a lot of people appreciate knowing when the end of the year is actually going to be firmly."
To continue the learning process, teachers will prepare formative, enrichment activities for students to complete at home based on grade levels that will be emailed and posted online.
"(Our teachers) are always looking at innovative ways to do things," Mouser said. "It's not uncommon for our middle school kids and our high school kids to really have a lot of content delivery being done online and in person in the classroom, kind of a combination of those things. So really our teachers were extremely supportive."
BLOOMINGTON — School districts in Illinois are trying to eliminate snow days by implementing digital days in their place, but the Illinois Gen…
Superintendents agree it's essential to involve teachers in the planning and execution of digital learning days.
"If you have the buy-in from the parents and the buy-in from the instructional staff, it's actually a great tool to be able to use," said Mark Jontry, regional superintendent of education for McLean, DeWitt, Logan and Livingston counties.
At Bloomington District 87, Superintendent Barry Reilly said administrators haven't moved forward with digital days because they haven't had the opportunity to discuss it yet with teachers.
You have free articles remaining.
In trying to meet the requirements of the law, the District 87 school board has proposed requiring student attendance on teacher institute and school improvement days in order to reach 176 days.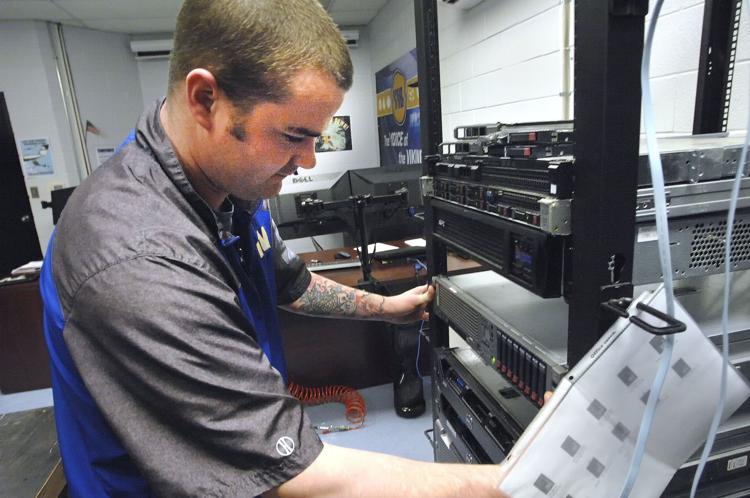 "We pondered doing digital learning days when we talked about these three student attendance days that are partial and partially professional development," Reilly said. "But since we haven't had a chance to really sit down with staff and go through what that might look like, we think we need time to do that and I just don't know that we'll have enough to get it done on the calendar."
Over the past few years, school districts throughout Illinois had the opportunity to try a pilot program with digital learning days to see how they work. Mouser said he learned, in addition to listening to teachers, to put together the first fully-active digital learning initiative in the area.
"We were willing to go out ahead because of our situation, and hopefully create at least a path forward that maybe other people can mimic, if they choose to do so, in the area and I think that's beginning to happen," he said.
Heyworth Community Unit School District has taken the torch and  implemented a pilot program this semester, and a recommendation will be made to the board at the end of the year, said Superintendent Lisa Taylor. 
"This is an opportunity to see how well that works," she said. The district will collect data during the semester and compare the digital days to the traditional method of emergency days.
"I think people are excited, and I think it aligns with post secondary and college experiences, as well," Taylor said, adding that this seems like a natural development for K-12 education. "Most of our teachers already use Google Classroom and students have access to that outside the classroom."
At both Tri-Valley and Heyworth, superintendents recognize every student might not have internet access outside of school. So, assignments given on these days won't be graded, but instead serve as additional enrichment to what happens in the classroom.
"If a student doesn't have access, they will not be penalized for that," Mouser said. "We'll revisit the next day and students will have time to be able to make up that work and be able to take part in what's going on in the classroom."
Should District 87 utilize digital days in the future, internet access won't be a problem.
"For our district, our sixth through 12th graders, we provide internet access at home for those who cannot afford it, those who are on free or reduced lunch. We've been doing that for several years now," Reilly said. "Of those 2,700-ish (middle and high school students), we might have about 600 that take advantage of that."
However, making attendance methods uniform and deciding if teachers will need to be accessible on digital days are among the issues Reilly said the district and teachers association will need to discuss before digital learning days are implemented.
"I'm confident we can get there and we'll do it. It's just going to take some discussion and time to work through," Reilly said.