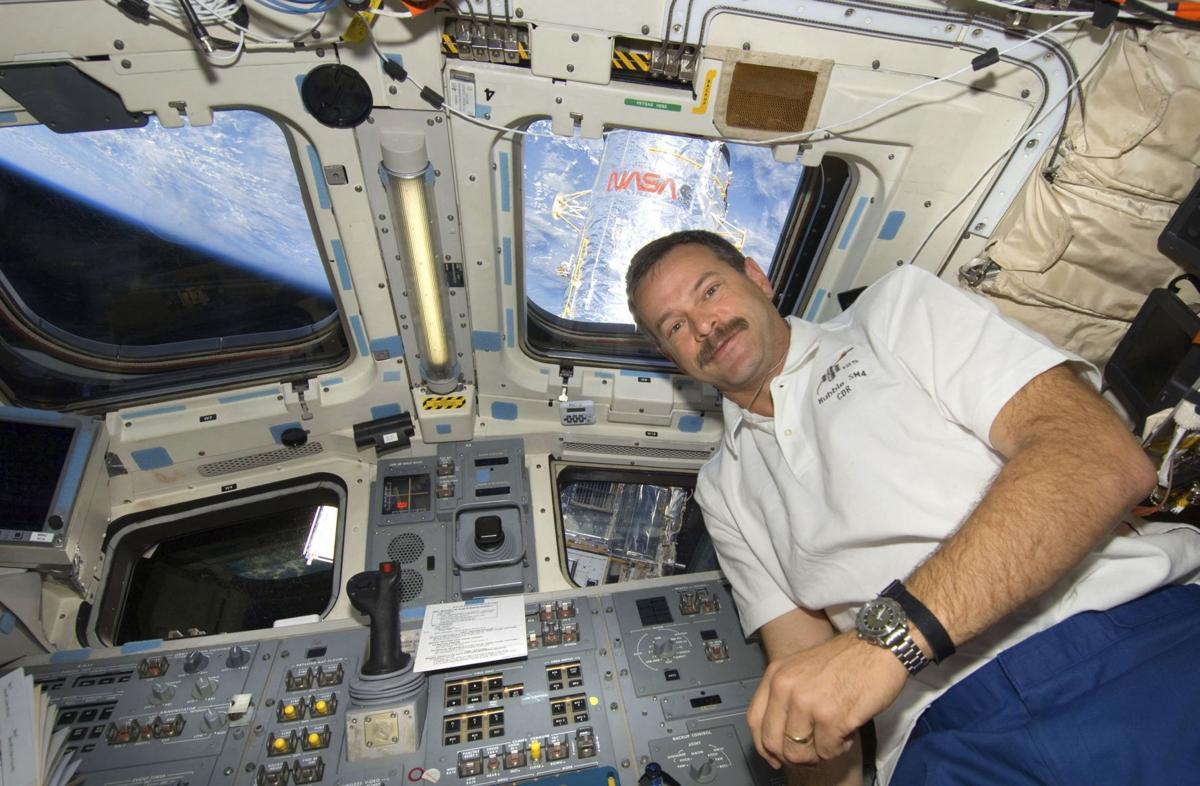 The 2020 recipients of the Order of Lincoln, the state's highest honor for professional achievement and public service, are:
Capt. Scott Altman: The former NASA astronaut was born in Lincoln and grew up in Pekin. He spent a total of more than 51 days in space on four space shuttle missions. The retired U.S. Navy captain, engineer and test pilot has logged more than 7,000 flight hours in more than 40 types of aircraft. He retired from NASA in 2010 and currently is senior vice president for civil programs with ASRC Federal Engineering, Aerospace and Mission Systems. He has a bachelor's degree in aeronautical and astronautical engineering from the University of Illinois.
Doug Collins: Originally from Benton, Collins played basketball at Illinois State University from 1970 to 1973 and was the first overall pick in the 1973 National Basketball Association draft. A member of the 1972 U.S. Olympic basketball team, Collins played for the Philadelphia 76ers and was a four-time NBA all-star. He later coached the Chicago Bulls, Detroit Pistons, Washington Wizards and the Philadelphia 76ers. The basketball court at ISU's Redbird Arena is named for him and a statue of him with Coach Will Robinson stands outside of the arena.
You have free articles remaining.
Robert "Robb" Fraley: The former executive vice president and chief technology officer at Monsanto Company is considered the father of agricultural biotechnology, credited with developing the first genetically modified crops as a solution for farmers battling damaging pests and weeds. He was raised on a farm near Hoopeston and received a doctorate in microbiology and biochemistry from the University of Illinois. He is a leading voice for innovation in agriculture and a World Food Prize Laureate. He has authored more than 100 agriculture-related publications and patent applications.
Donald McHenry: The graduate of Illinois State University served as ambassador and permanent representative to the United Nations from 1979 to 1981. He was previously the U.S. deputy representative to the U.N. Security Council. His diplomatic career began when he joined the State Department in 1963. McHenry grew up in East St. Louis and has taught at Southern Illinois University, where he earned a master's degree, and at Howard University, Georgetown University and American University. He served as a distinguished professor at Georgetown's School of Foreign Service.
Dr. Joanne Smith: Smith has been president and chief executive officer of the Shirley Ryan AbilityLab, formerly the Rehabilitation Institute of Chicago, since 2006. The lab, with a team of more than 3,000 clinicians, scientists and staff, is the global leader in physical medicine and rehabilitation for adults and children with severe, complex conditions, including traumatic brain and spinal cord injuries, stroke and amputation. Each year, it serves more than 50,000 patients from around the world. Smith also is a faculty member at the Northwestern University Feinberg School of Medicine.
Mavis Staples: A Chicago native, Staples is a rhythm and blues and gospel singer, actress and civil rights activist, who was a close friend of Martin Luther King. She recorded as a solo artist and member of her family's band, The Staple Singers, a spiritual and musical voice of the civil rights movement. The Staples Singers had two No. 1 Top 40 hits. She was a 2016 Kennedy Center honoree and is a member of the Blues Hall of Fame and the Rock and Roll Hall of Fame.
Contact Lenore Sobota at (309) 820-3240. Follow her on Twitter: @Pg_Sobota