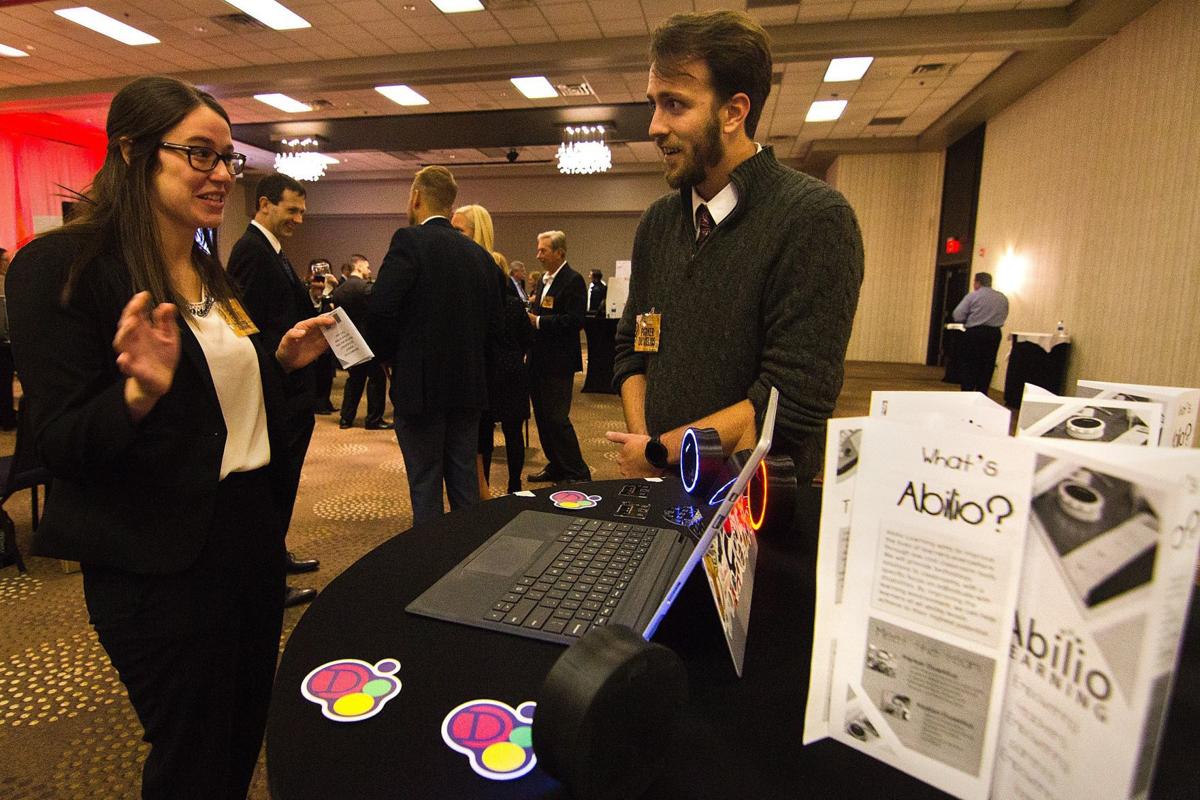 Parker Duwelius, a senior from Naperville who will be graduating next month from ISU with a degree in special education, got the idea for the Lumino Visual Timer while working in a special education classroom.
"We were recording data on behavior problems and noticed it was taking place when we were changing tasks," said Duwelius.
The question was whether the problems were caused by an inability to anticipate the change or the student just wanting to continue what they were doing, he said.
So Duwelius developed a prototype of the visual timer. A series of green lights in a circle count down the remaining time, switching to yellow near the end, then red.
Not only did the timer limit behavior problems at transition times, the students themselves often told the teacher when it was time to change tasks, Duwelius told the panel of judges during Friday's finals, which took place at the DoubleTree by Hilton.
For finishing first, Duwelius will receive $6,000 in financial support for his Abilio Learning company through ISU's Means Center for Entrepreneurial Studies.
The contest is open to students enrolled in any degree program at ISU who have a developed business idea that has not received more than $20,000 in outside investment prior to the day of the competition.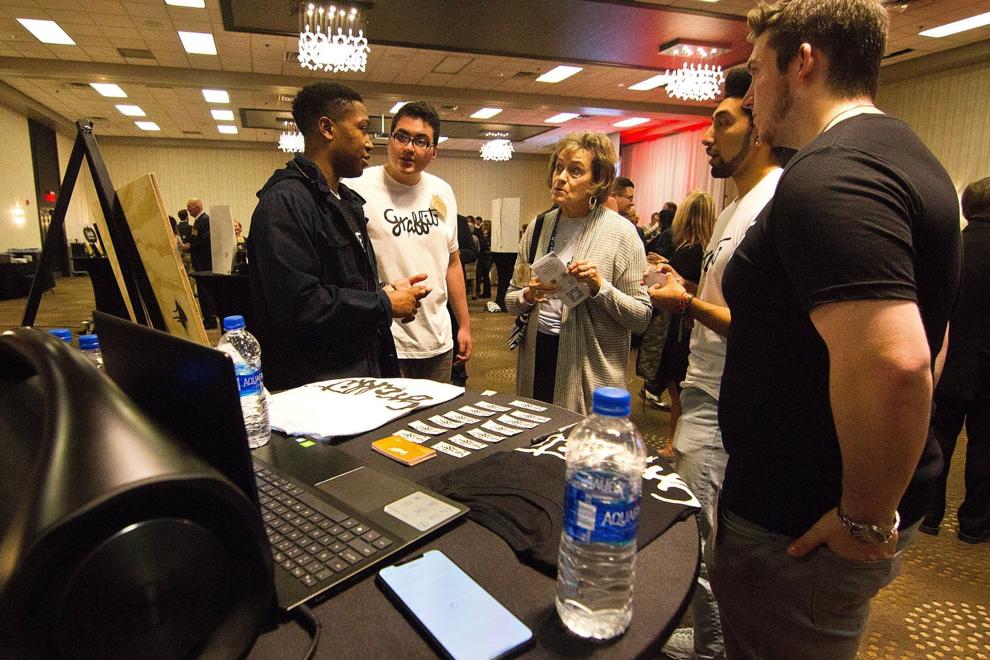 Entries are judged on such things as the product itself, plans for the next year and the ability to scale up.
"It's our version of 'Shark Tank,'" said the event's director, Terry Lowe, referring to the ABC reality show that brings entrepreneurs in front of a panel of industry leaders.
From an initial 27 entries, the field was whittled to 15. On Friday morning, seven finalists each had five minutes to make their pitch, then faced up to 10 minutes of questioning from a panel of three judges: Heather Young, founder of OhmFit Activewear in Normal; Julie Dobski, owner of Little Jewels Learning Center in Bloomington; and Rob Conventry, a software executive with IBM.
Young said she was "blown away" by the product and the work Duwelius had already put into it.
Duwelius, who is working on the project with his younger brother, Keaton, said they have done a pilot project with an autism center in Naperville and tweaked the product based on feedback they have received.
Currently, they are using 3-D printers to make the housing for the timer and hand-soldering electronic components.
With the financial support from winning the contest, Duwelius plans to add 3-D printers to scale up production, purchase pre-assembled electronics and develop packaging.
Duwelius said he is working on a wall clock-size Lumino and also wants to develop other products that would enhance independence for people with disabilities such as autism, Down syndrome and attention deficit-hyperactivity disorder.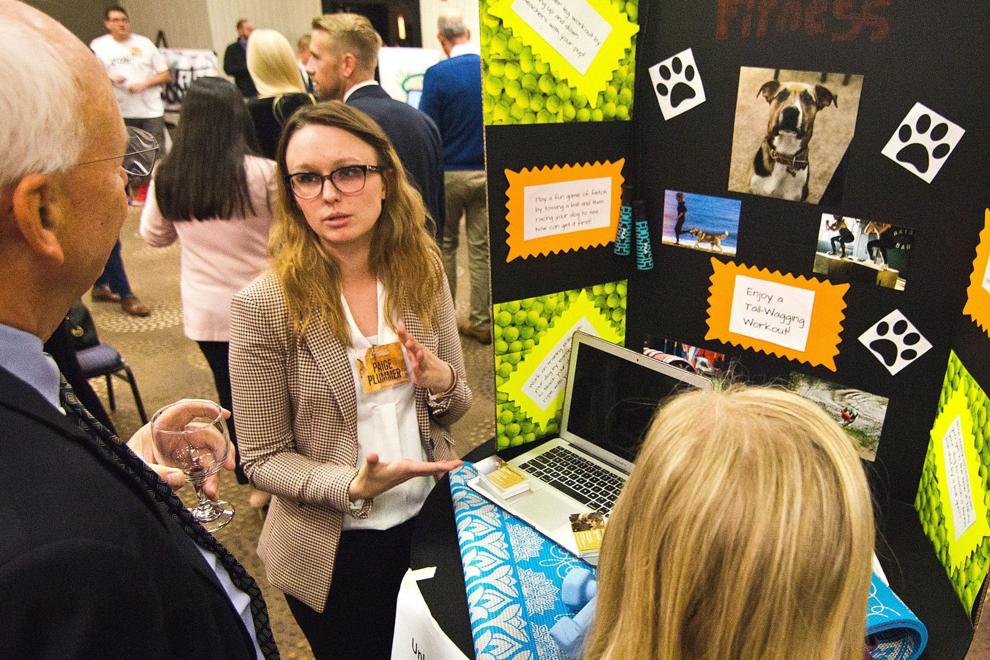 Before announcing the winners, Lowe said, "There is not one bad idea in the room." Other contenders included a business growing "microgreens"; a personal trainer using both online and individualized training programs; a candle-making company; and a mobile salon that can cater to the elderly.
Second place went to a team of students led by Xavier Martinez that is developing a line of "streetwear culture" clothing called Graffiti. Third place went to Sal Navarro Melgoza for Navarro Content Strategy, a digital marketing agency for creative clients and underrepresented voices.
Second place came with $4,500 in support and the third-place winner received $1,500 in financial support. Two honorable mentions were awarded with $500 in support.
Friday's program also included chats with three entrepreneurs about their experiences and advice.
---
Photos: ISU StartUp Showcase
110919-blm-loc-11startupshowcase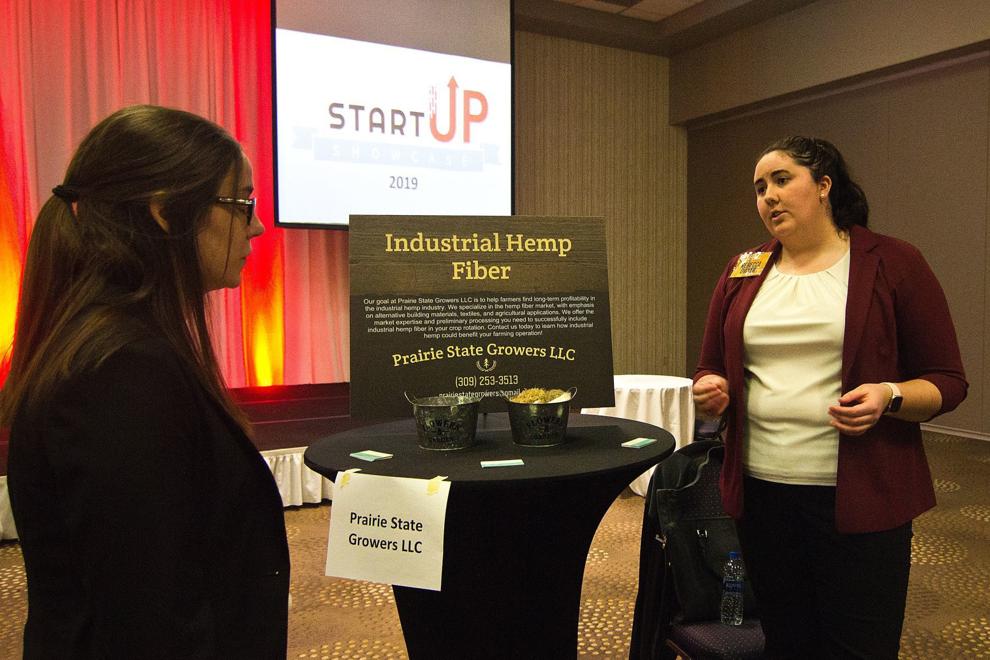 110919-blm-loc-6startupshowcase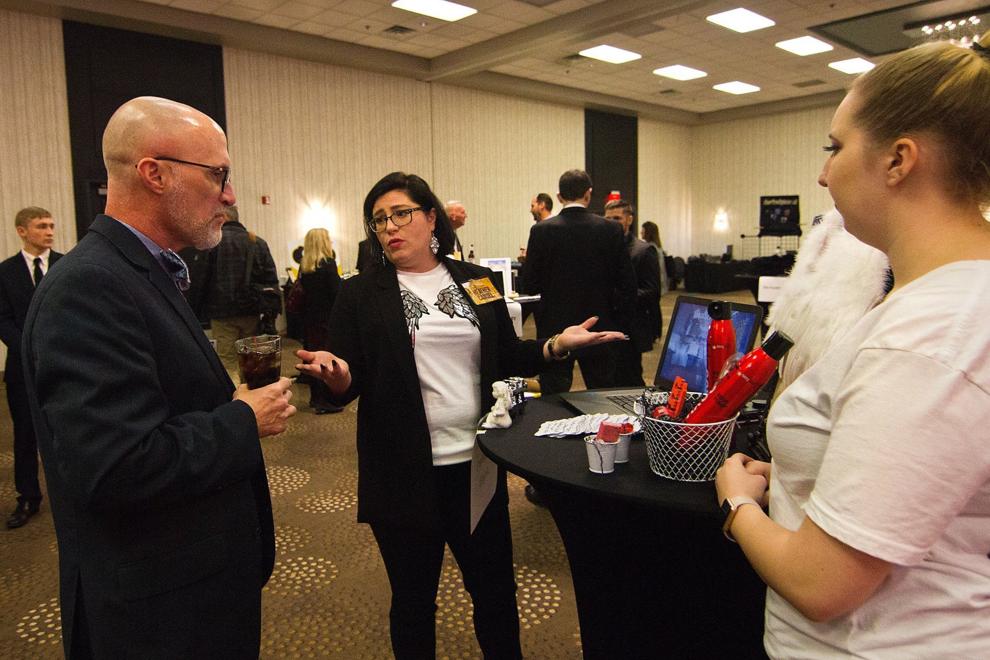 110919-blm-loc-5startupshowcase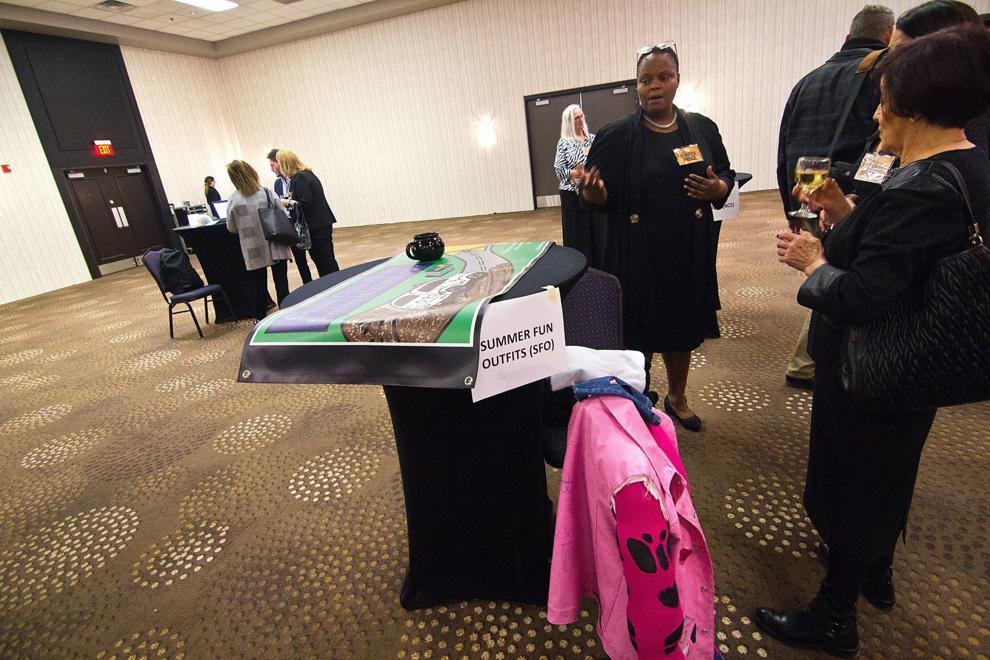 110919-blm-loc-4startupshowcase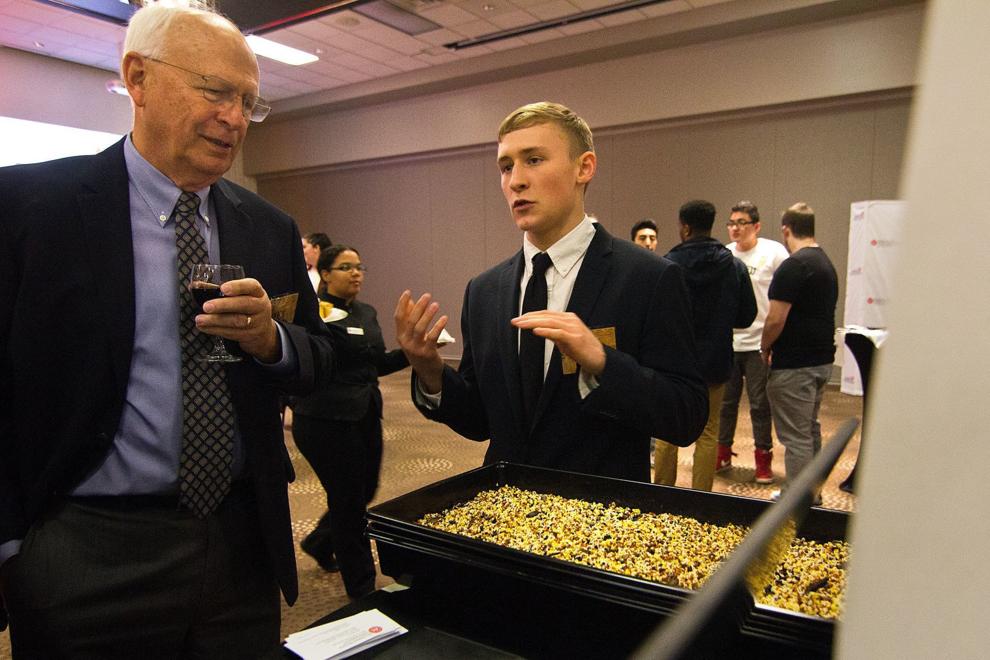 110919-blm-loc-12startupshowcase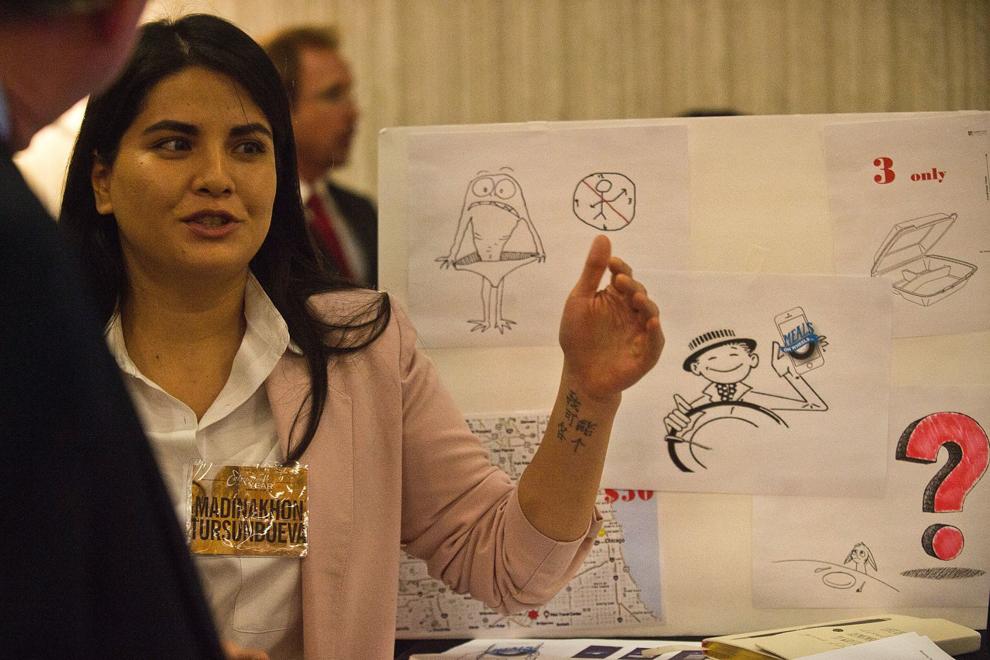 110919-blm-loc-10startupshowcase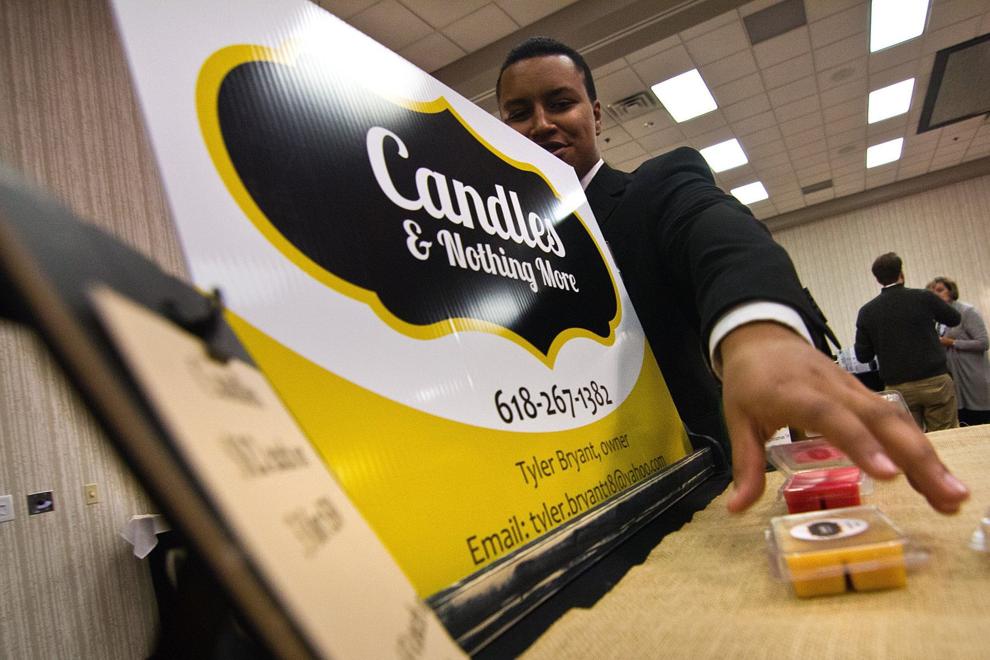 110919-blm-loc-8startupshowcase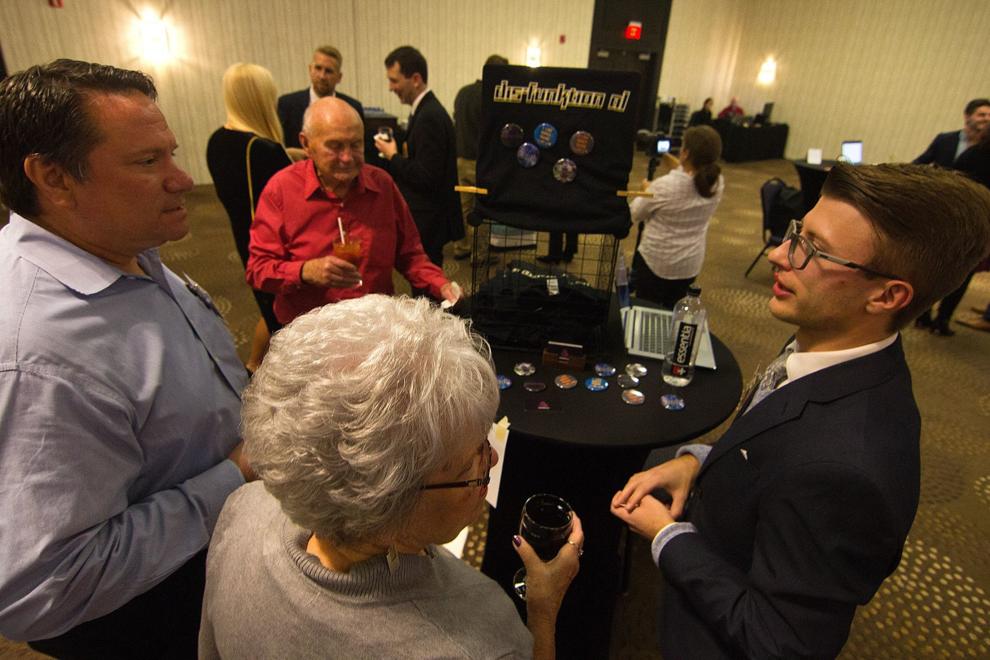 110919-blm-loc-1startupshowcase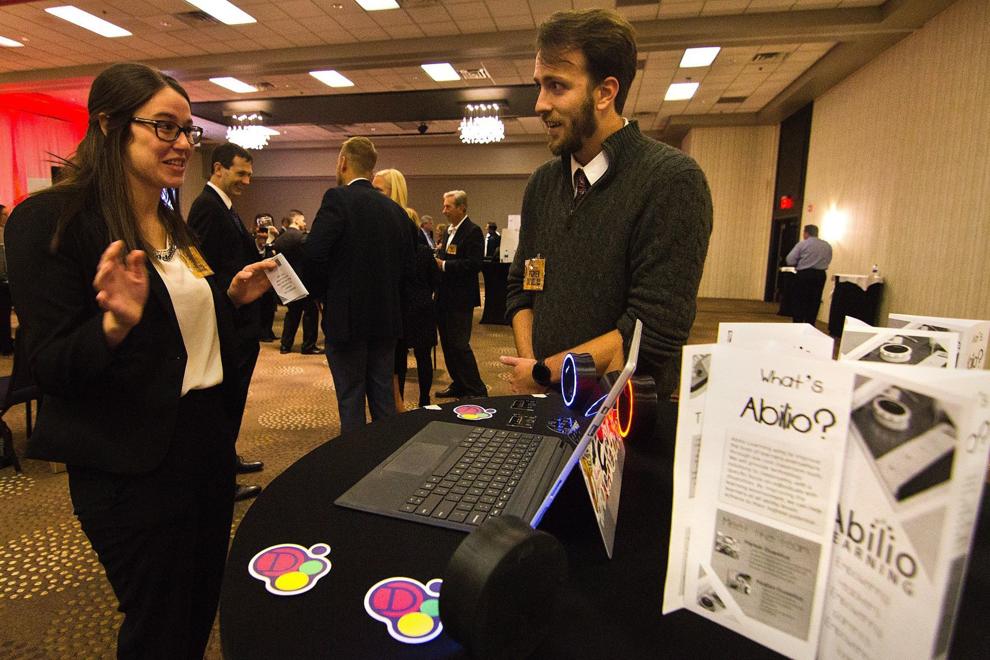 110919-blm-loc-7startupshowcase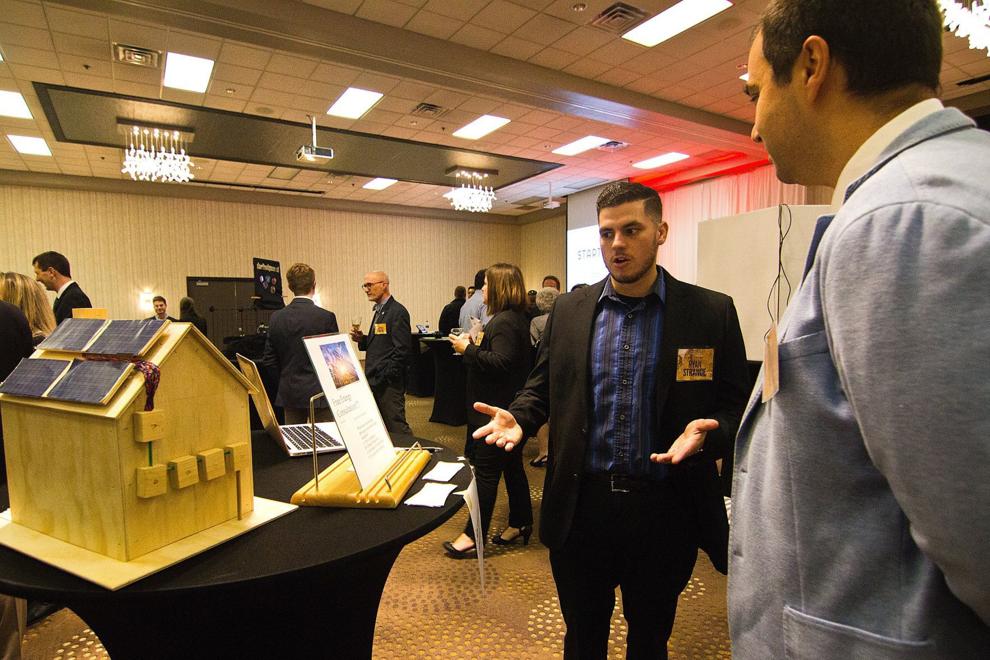 110919-blm-loc-2startupshowcase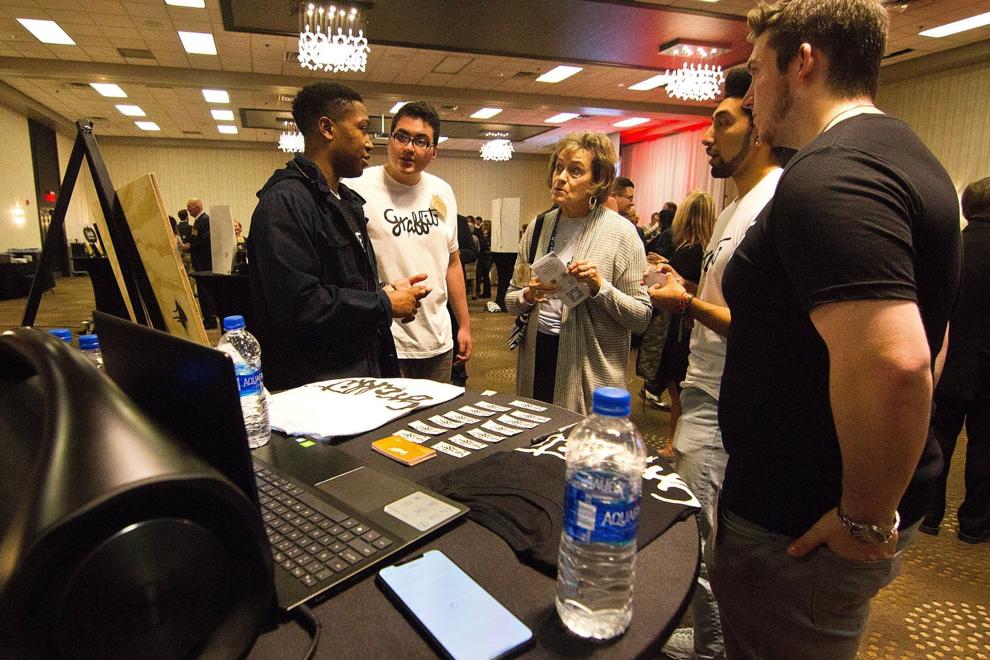 110919-blm-loc-9startupshowcase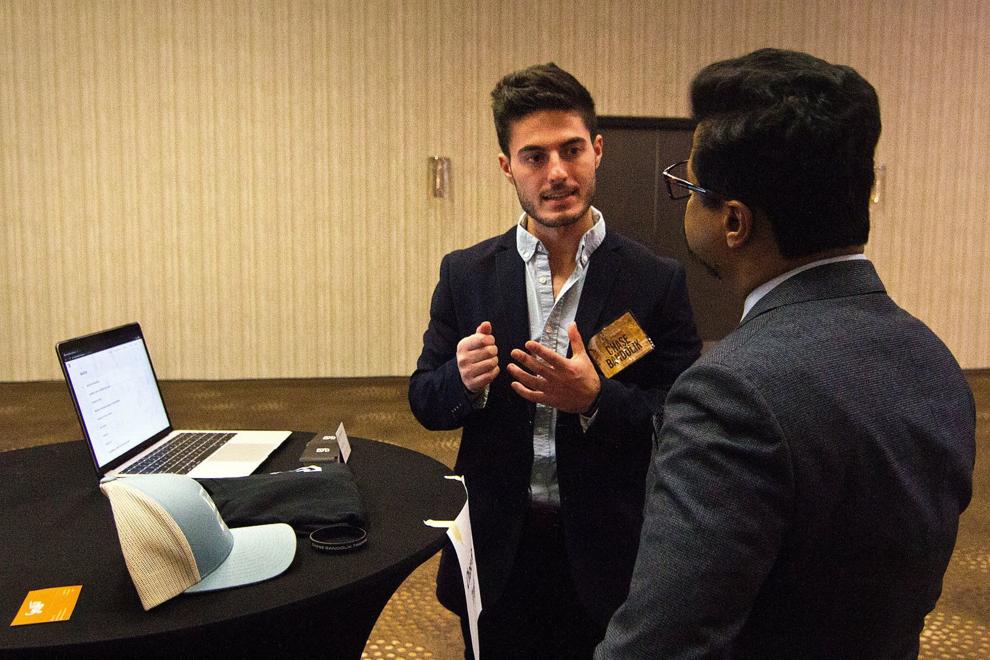 110919-blm-loc-3startupshowcase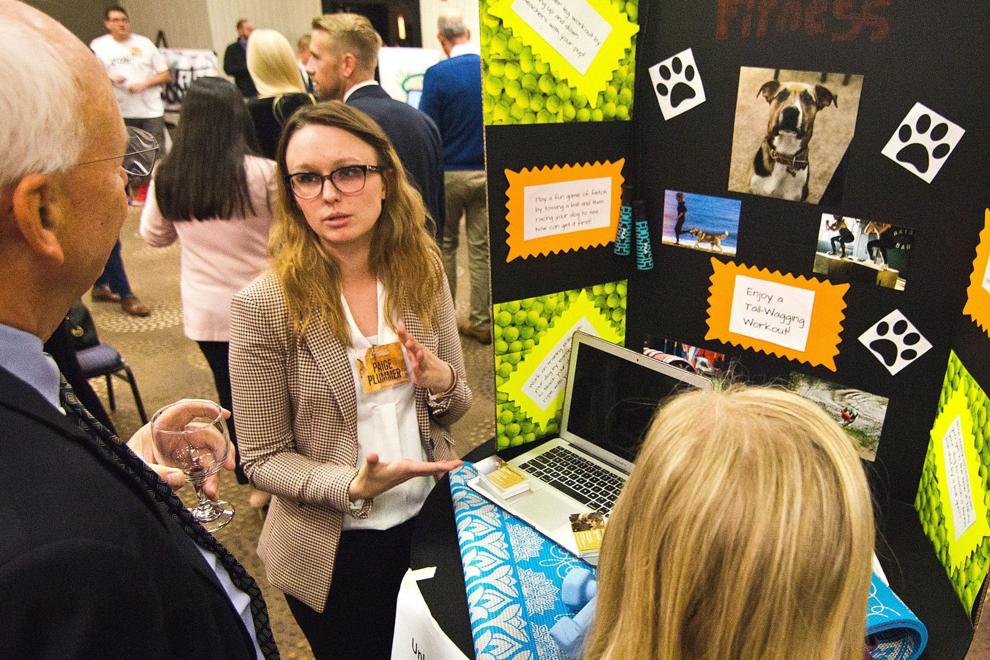 Contact Lenore Sobota at (309) 820-3240. Follow her on Twitter: @Pg_Sobota