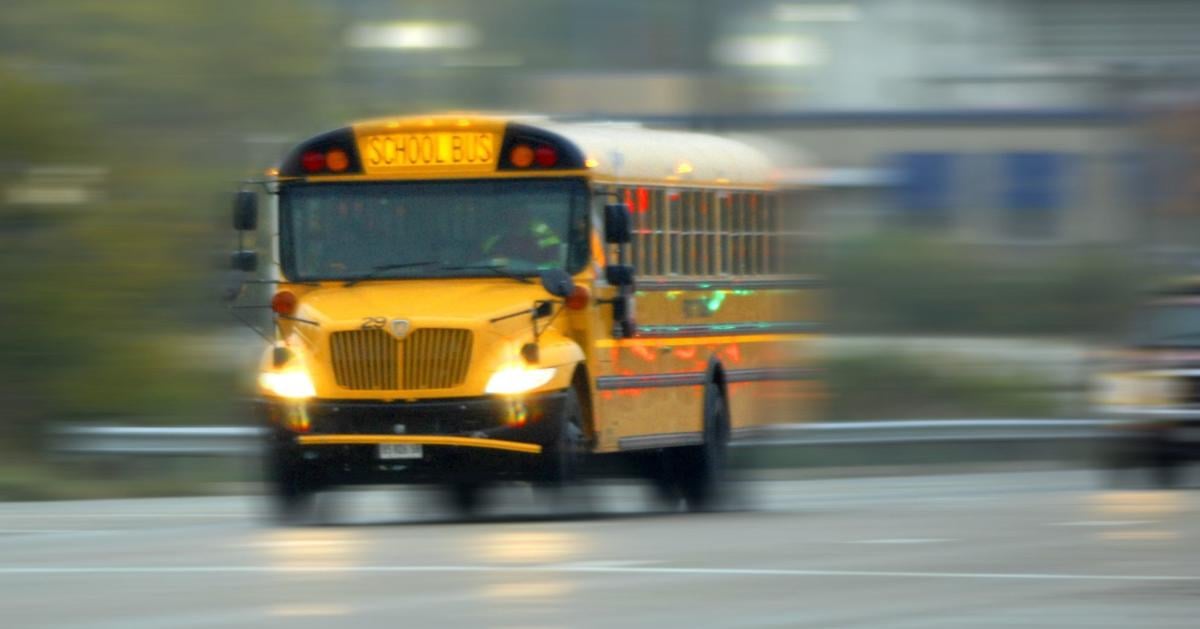 The annual School Report Cards provide information about every school in the state in a number of categories, listing them by how they meet a variety of standards. The report card data also reflected several Central Illinois schools that are on the lower end of the list.
The report cards and standardized tests now measure student growth, rather than the sole focus being on whether students meet a benchmark. Other data collected for the report include the number of eighth-grade students passing algebra, the percentage of freshmen on track to graduate in four years' time, the percentage of high school graduates who require remedial courses to tackle college-level classes and in which subjects, the amount districts spend per student and chronic truancy.
"When you look at a high school and you're able to say you're in the top 10 percent of the state, that's something to celebrate," said Tri-Valley Superintendent David Mouser.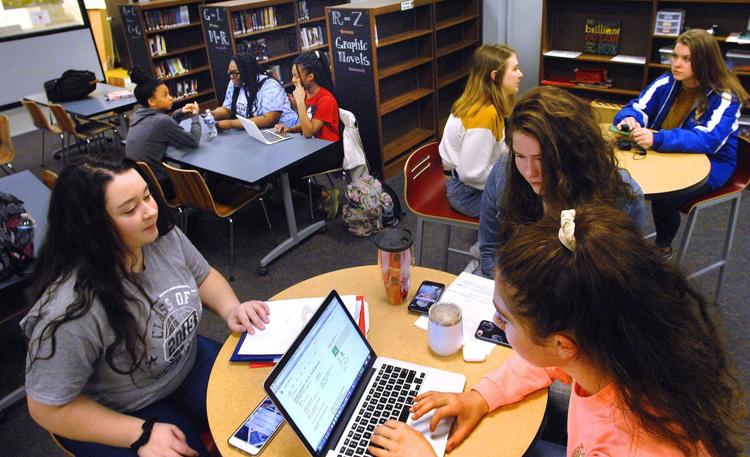 Several Central Illinois schools are among those designated as exemplary, marking them among the top 10 percent of schools statewide. In McLean County, they include Carlock, Towanda, Prairieland and Grove elementary schools in Normal-based McLean County Unit 5; Lexington elementary and high schools; Olympia North Elementary in Danvers; Heyworth Elementary School; and Tri-Valley High School in Downs.
Also designated as exemplary are Prairie Central Upper Elementary School, Forrest; Northwest Elementary School, Lincoln; Dee-Mack High School, Mackinaw; Roanoke-Benson Junior High School, Benson; and Eureka high and middle schools.
Among underperforming schools are Unit 5's Evans Junior High School, Bloomington; Olympia Middle School, Stanford; District 87's Bloomington Junior High School and Stevenson Elementary School; Clinton Elementary School; Woodland Elementary/Junior High School, Streator; Prairie Central Junior High School, Forrest; Fieldcrest Middle School, Wenona; and Pontiac Junior High School.
Sheridan Elementary School in Bloomington and Cornell Elementary School in Cornell are designated as lowest performing.
The schools with fewer students who reach the proficiency mark are no longer penalized as they were under the Illinois Standards Achievement Test. Instead, those schools receive more financial and academic assistance.
District 87 Superintendent Barry Reilly said there are "a lot of dynamics going on" at Sheridan, which has a high population of low-income students and "a fairly significant mobility rate" with 16 percent of students transferring in and out of the school during the school year.
To address the problem, Reilly said, the district started a community school effort at Sheridan this year, similar to what Unit 5 has done with a couple of its schools.
"It is designed to provide a lot of resources to kids and families beyond what you usually do," said Reilly, including partnering with churches, sending food backpacks home and, in general, "expanding our relationship beyond the regular school day."
What numbers mean
In general, school leaders are quick to point out that the report cards focus primarily on standardized test scores.
Although "it gives people a good overview of a school district," Reilly said, "the public should always keep in mind that this tells a piece of the story, but not the whole story."
Darrin Cooper, director of teaching and learning at Unit 5, was "pleasantly surprised" to see fewer district schools listed as underperforming. The number dropped this year to just one, from four last year.
"We're still needing to continuously work to make sure academic achievement is happening for all of our kids," said Unit 5 Superintendent Mark Daniel, adding the schools' improvement indicates interventions have helped in their progress.
You have free articles remaining.
Using money from the state's evidence-based funding formula, District 87 hired additional school social workers and an English language coordinator to help with English language learners and bilingual programs, Reilly said.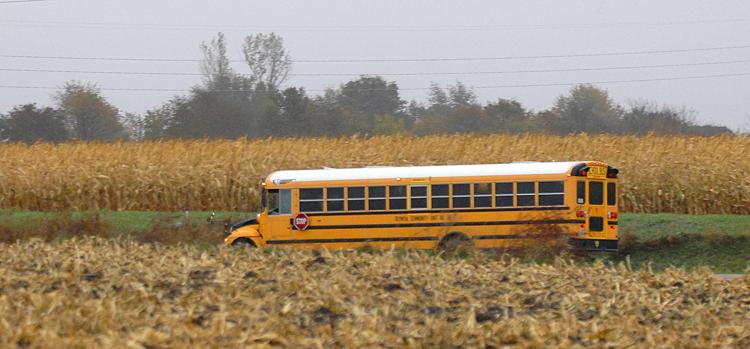 Olympia Superintendent Andrew Wise was pleased to see the district is ahead of the state average in both science and math, reflecting the district's push in science, technology, engineering and mathematics.
But, like Reilly, Wise noted shortcomings in the report card. To overcome that, Stanford-based Olympia develops its own strategic dashboard, which will be unveiled next week.
"We give our public a well-rounded look at our schools, not just test scores," he said.
The dashboard includes information about the amount of community service done by students, participation rates in activities and sports, financial data and how well students are learning "Spartan skills," such as respect, responsibility, empathy and critical thinking.
"Our kids are more than a test score here," said Wise. "We're equipping them with the skills they need for college, career and life."
Career focus
In fact, career education is gaining more attention statewide.
In the last three years, the state board reported career and technical education programs increased enrollment by nearly 5,000 students statewide. Gov. J.B. Pritzker's 2020 budget included the first increase in state funding for career and technical education in five years, according to ISBE.
Tri-Valley's Mouser is excited about the state's investment in these programs. The district is working to provide "greater opportunity and access" to these programs as well as dual-credit college courses, he said.
College and career readiness is one of the primary goals for Unit 5 as well, with 18 Advanced Placement and 15 dual-credit courses available.
"We do see our relationship with Heartland (Community College) continuing to expand," Daniel said.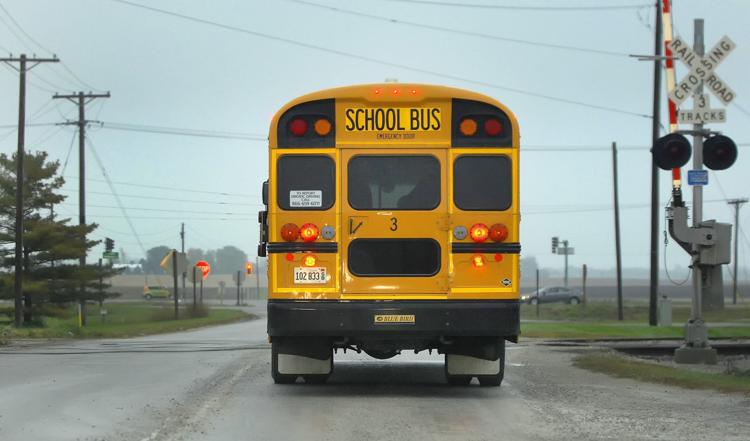 About 23 percent of Unit 5 high schoolers take early college courses and 2,804 total students enrolled in career and technical education courses.
As more and more students taking advantage of those opportunities, "our goal would be to continue to see those plans implemented and that includes adding additional courses," Daniel said.
As part of Unit 5's partnership with HCC, high school students soon will have access to classes in math and language that "will allow them to enter Heartland without having to take (remedial courses)," Daniel said. It should ensure more students are ready for college, he said.
Twenty-three AP and dual-credit courses are offered at Olympia High School and an additional 20 dual-credit courses are available for Olympia students at the Bloomington Area Career Center, Wise said.
"Heartland has been a good partner," Reilly said, and the district wants to expand opportunities for dual-credit courses.
Contact Lenore Sobota at (309) 820-3240. Follow her on Twitter: @Pg_Sobota.
Contact Kelsey Watznauer at (309) 820-3254. Follow her on Twitter: @kwatznauer.
Valerie Wells of Lee News Service contributed to this story.