NORMAL — Researchers say bats are getting a bad rap — figuratively to their reputation and literally to their bodies — from wind turbine blades during migration.
Preliminary results from a study involving a wind turbine at Heartland Community College in Normal indicate that using software that turns off turbine blades at lower wind speeds can cut bat mortality in half.
"We're killing less bats, significantly less bats," said Janet Beach-Davis, associate director of Heartland's science lab. "We're really happy."
Heartland's wind turbine has been in operation for seven years. Early studies were hampered by crops and dense vegetation around the turbine, making it difficult to find bats that had been killed. About five years ago, a large area in the "kill zone" around the turbine was switched to mowed grass and some gravel, said Beach-Davis.
"We're confident with the data we've got now," she said.
They went out early in the morning, before scavengers could get to any carcasses.
The searches took place from Aug. 1 through Oct. 31 — prime time for bat migration.
Walking five times around the turbine, in ever-smaller circles, they would look for dead bats.
In 2017, they found 15 bats.
In 2018, special software was installed that prevented the blades from turning unless wind speeds were at least 5 meters per second — roughly 11 mph — during migration season.
That year, only eight bats were found dead.
Bats "don't like to fly when it's windy," explained Capparella.
No systematic search was done this year, but Beach-Davis and Capparella plan to resume monitoring again next year.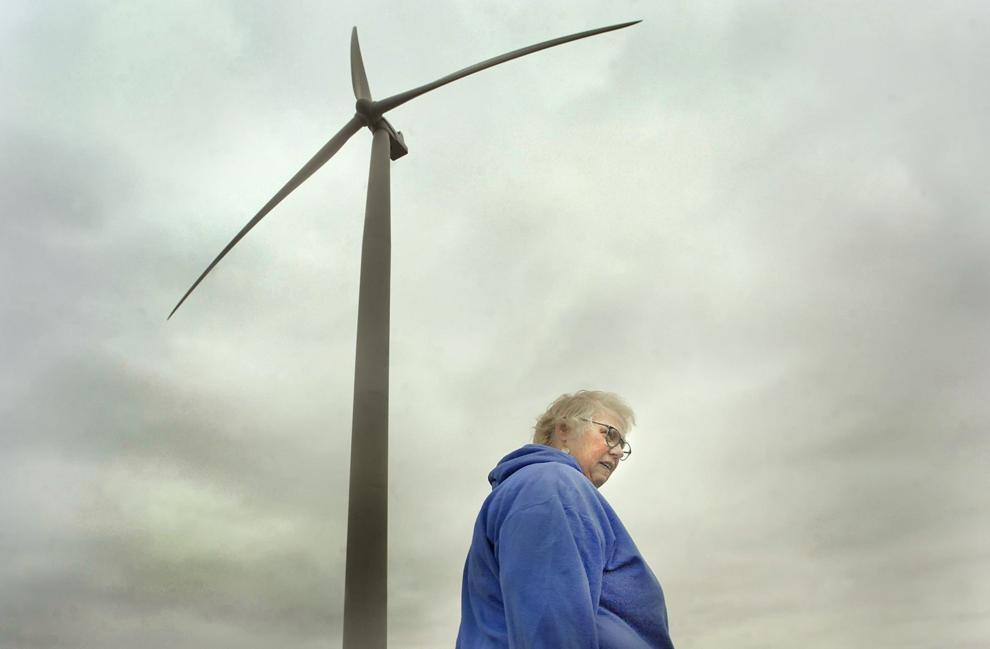 "They're really important pest control agents," Capparella said of bats. "Plus they're really neat animals. … They get a bad rap."
Beach-Davis agrees, noting, "They are way more afraid of us than we are of them."
Although bats can carry rabies, that disease is more common in raccoons and skunks, said Capparella.
"They don't want to get in your hair," said Beach-Davis, citing another myth, and they aren't blind.
"They're intriguing little animals when you see them," she said. "They're a wonderful part of our ecosystem."
Bats eat mosquitoes, moths and other insect pests, but they are under a lot of threats beyond wind turbines.
White Nose Syndrome, a fungal disease, has hit bats hard in the United States and Canada.
Loss of habitat and declining food sources are other problems.
With spraying and other methods used to control insects in agriculture, "you've got a landscape of death from an insect standpoint" in the Midwest, said Capparella.
With so many challenges hitting together, "they're just getting hammered," he said. Capparella said 90% of the population of Little Brown Bats has been lost.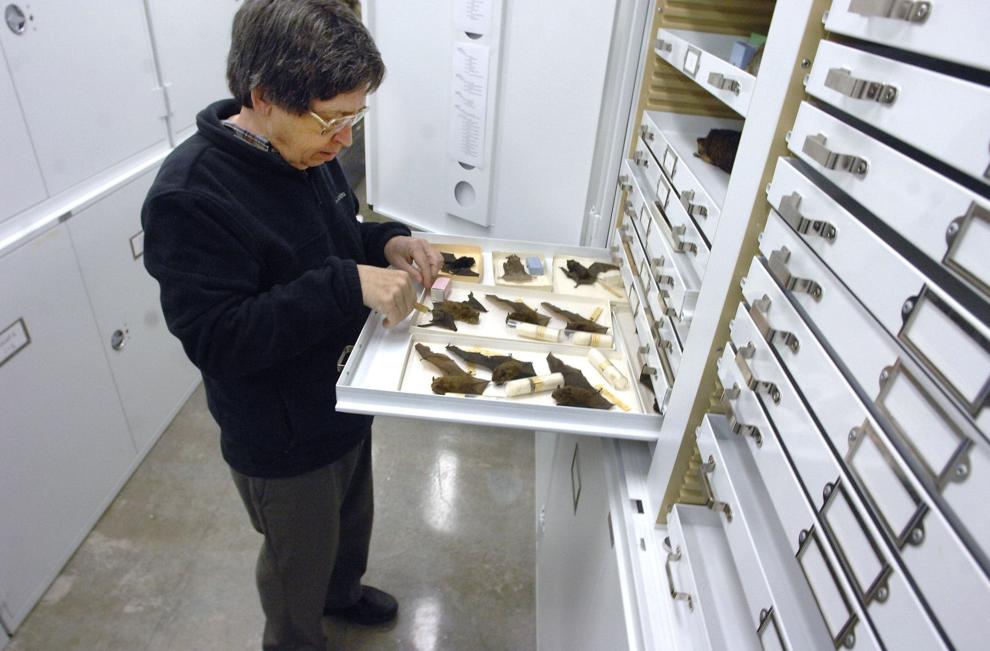 The bats most often found at the base of Heartland's turbine were Hoary, Silver-Haired and Eastern Red bats — all bats that roost in trees, rather than roosting or hibernating in caves and old mines. "One hypothesis is they see the turbine as a tree," said Capparella, and get hit by the blades. The tips of blades on turbines like the one at Heartland move 140 to 150 mph, he said.
Capparella said the state makes recommendations for limiting bat mortality, but only counties can require wind farms to follow the recommendations.
He said, "McLean County has been willing to require these kinds of measures."
Jim Hubbard, executive director of facilities and public safety for Heartland, said, "We haven't done any analysis of how much energy we've lost," but said mitigation efforts are the right thing to do.
Contact Lenore Sobota at (309) 820-3240. Follow her on Twitter: @Pg_Sobota