NORMAL — It's a challenging time to be a teacher.
"We live in a polarized society right now," said Sara Piotrowski, who works with the teachers of tomorrow in the history-social sciences program at Illinois State University. "It seems to be you're either left or right — there's kind of no center anymore."
To learn how to navigate that society, 350 social studies teachers from across Illinois and a few from out of state spent the weekend at ISU to develop their educational "tool kits" and learn how to introduce controversial topics into their classrooms.
During Saturday's workshop, Kristine Frailing, a teaching fellow from Brown University, led a discussion on "Teaching about Contested Issues: The Choices Approach," immersing teachers in the issues about U.S. immigration policy and parts of the Civil War.
"The Choices Approach is getting students to kind of look at options and how could the history be seen in different ways and then students debate and discuss the different options," said conference organizer Monica Noraian, associate professor of history at ISU.
About 25 high school, middle school and student teachers participated in the session.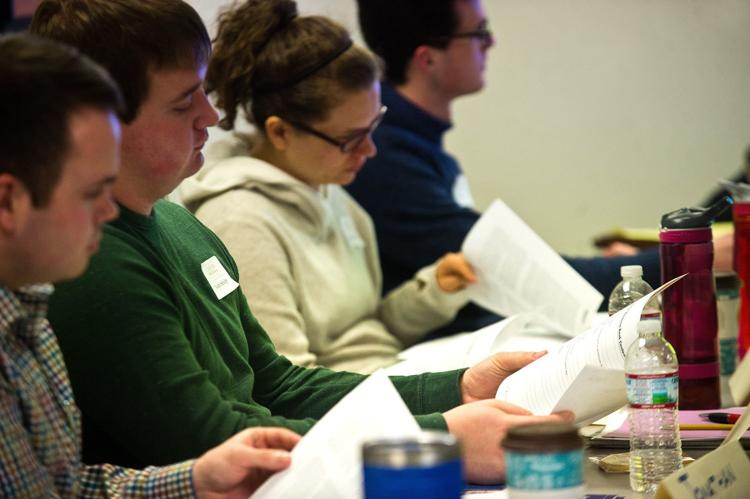 Noah Scholp, a social studies teacher at Ridgeview High School in Colfax, said discussing complicated issues with his students is essential to help them understand the world they live in.
"You have to talk about it and you have to understand what you might be facing as you go out there," he said. "The students that you work with sometimes, they may have certain set ideas and you want to challenge those — you want to get 'Oh my gosh, I had no idea about x, y or z.'"
Hunter Watts, an ISU student teacher who works at Normal Community West High School, said being able to deliberate over conflicting views is an essential lesson for students.
"It's really important to teach (students) how to discuss these things and how to be open to new perspectives, how to build their own arguments and evaluate evidence so that they can make an informed decision," Watts said.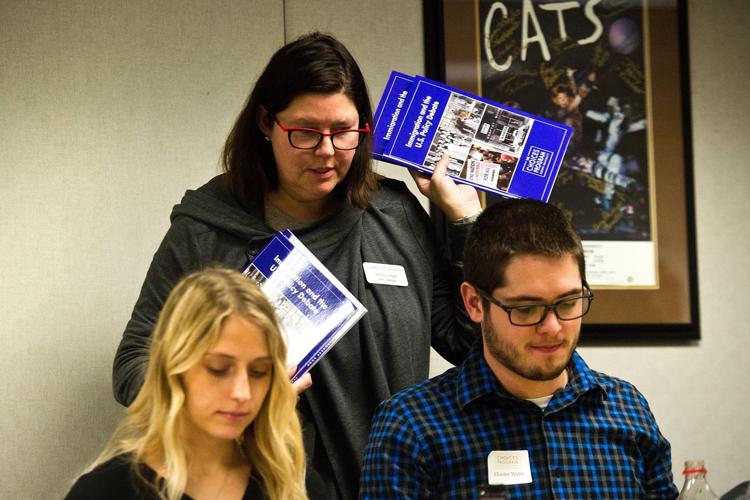 Multi-faceted lessons that stick with students drew student teachers like Watts and Caitlin Smith, who works at University High School, into the discipline.
"It's not just a 50-minute lesson," Smith said. "It's something that they're going to remember when they're deciding their major in college, and then when they're deciding their outlook on life after college. It's a bigger sense than just something to talk about in the classroom or what they're going to have on their exam."
Teachers practiced developing creative lesson plans at the workshop, using visuals, hashtags and social media or skits.
"(The Choices curriculum) kind of speaks to our two goals that we have. One is for our students or very young teachers to be successful now, but also we want them to be successful 25 to 30 years down the road. We're in many ways preparing them for schools that don't even yet exist," said Richard Hughes, an associate professor of history at ISU.
The Choices program "teaches students how to deliberate and how to weigh evidence and have a civil discussion and that's not something that's modeled very much in our society anymore," he said.
Some teachers may shy from political or value-laden topics like diversity because they didn't learn that way as students, Noraian said.
"We know that the methods of the past do not reach every student learner so we're hoping that by engaging different strategies and content, that we're going to really reach the needs of all of our student learners and prepare them for this century," she said.