BLOOMINGTON — Illinois State University students were talking trash on Tuesday.
He made his observation while picking up trash and recyclables on and near campus as part of an Earth Day event organized by ISU's Office of Sustainability. Earth Day is officially April 22, but events occur throughout the week.
"It's amazing how you just get so numb to garbage and think it's part of the dirt, but it's not," said Schaeflein.
About 50 students and staff took part in cleanup from about noon to 1:30, fanning out from the quad in small teams, according to Camilla Banaszczyk, a senior in public relations from Crystal Lake, who organized the event as an intern in the Office of Sustainability.
Banaszczyk said blue bags were used for recyclables and clear ones for trash that can't be recycled.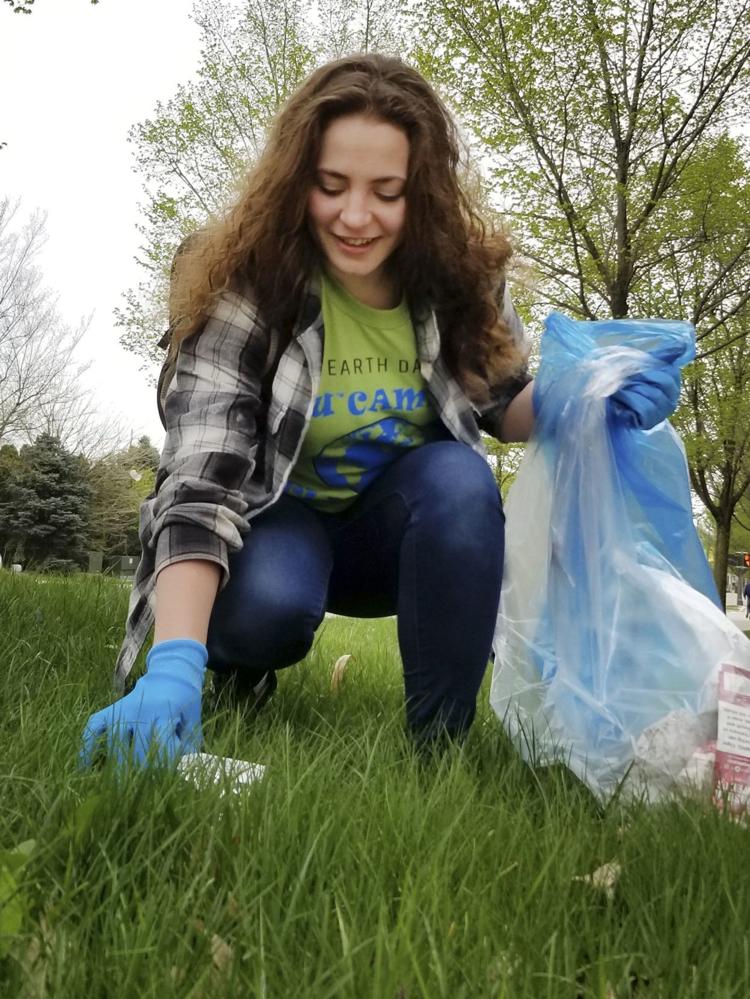 Several students remarked that, once you start looking for trash, it seems to be everywhere.
"There's just so much, so much," said senior Tori DeLaney of Steger, shaking her head as she walked along Constitution Trail, north of Uptown Circle.
"This cause of a better environment has been a big passion since I was little," said the acting and speech pathology major. "It's something I really care about even though I'm not studying it."
If you think trash doesn't "grow" on trees, look up.
DeLaney and Elisabeth Reed, who will become director of the Office of Sustainability in June, had to deal with sharp thorns on a locust tree to remove a plastic grocery bag from its grasp.
Emily Hendle of Marengo, a sophomore in middle level education, said a lot of what her group from the Phi Sigma Sigma sorority collected were "simple things that people could pick up if they really tried." That included about 30 bottles they found that will be recycled because of the cleanup.
Freshman Jackie Bauer, a mass media major from Chicago, said rather than just talking about the environment, "actually going out and doing something feels really good."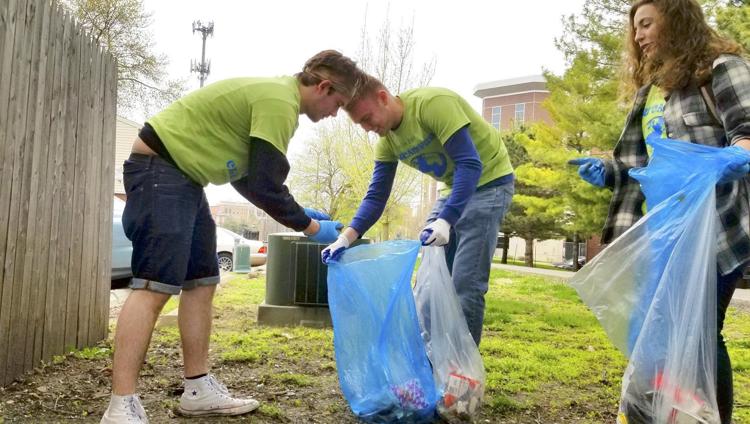 The team that Schaeflein participated with found mostly broken bottles. Most were near a large trash container where, they speculated, the consumers of the beverages attempted to throw them without much accuracy.
Symbolic of nature's resilience, the group also found the top of a broken bottle, encrusted with dirt, from which a small green plant had sprouted.