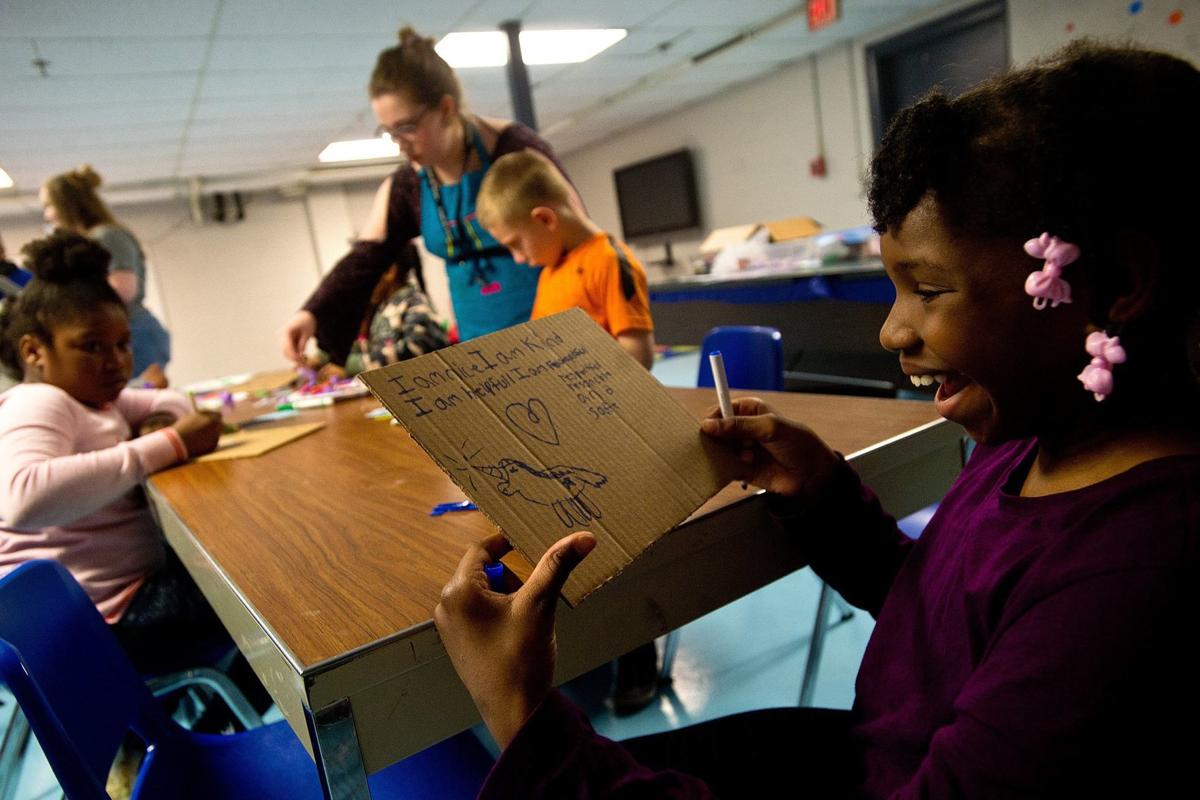 BLOOMINGTON — When you visit an after-school art class with children from kindergarten through fifth grade, you expect a bit of chaos, questions, curiosity and chatter — not a lot of deep thought and introspection.
But sometimes the most insightful philosophers wear pink and white ribbon barrettes in their hair.
That's just the kind of optimism the Illinois Art Station is looking for as it presents programs like the one at the Boys & Girls Club.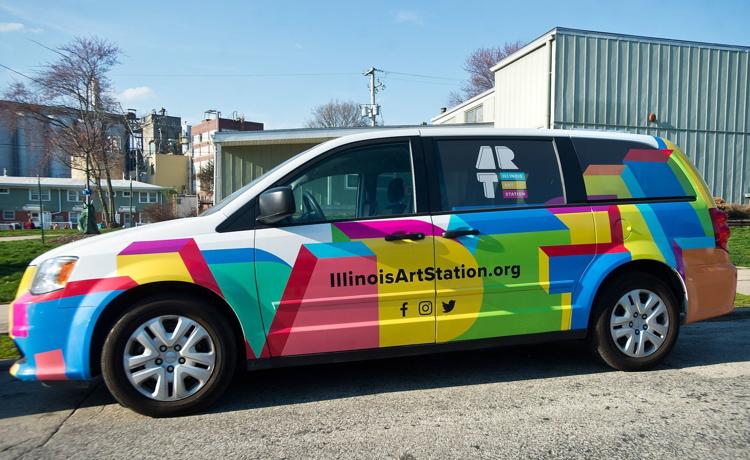 "Our mission is to provide all children, youth and their families with transformative learning through hands-on experiences in the visual arts," said Isra El-beshir, director of the fledgling program since October 2017.
Like young artist Micheri, Laura Berk of Normal also believes art makes things possible.
Berk, distinguished psychology professor emerita and author of several books on child development, is founding donor of the Illinois Art Station.
While meeting with one of her editors in New York, she visited the Children's Museum of the Arts and wanted to see something similar in Bloomington-Normal.
"I believe that the arts — the visual arts, in particular — have a unique power to support diverse aspects of development," said Berk. "I envision it (the Illinois Art Station) as a place where all of this tremendous power can come together."
The recent Illinois Art Station class at the Boys & Girls Club is among many that have been done in partnership with the Western Avenue Community Center, The Autism Place, public libraries and other organizations.
From June to December 2018, the Illinois Art Station offered 40 classes through nine community partners, serving 1,246 children, youth and their families.
Another mural project is planned this year, teaming with the city of Bloomington and Artolution, an international nonprofit organization whose co-founder and co-director, Joel Bergner, grew up in Bloomington-Normal. Bergner will lead the project. Berk is the Artolution board educational director. 
The mural will be painted at the corner of Market Street and Monroe Avenue. It will be unveiled to the public at noon June 9. Local artists and youths who would like to be involved can apply at bit.ly/MarketYouthMural or call Peggy Finnegan-Boyes at 309-438-0882.
You have free articles remaining.
Graduate and undergraduate students teach the Illinois Art Station classes, gaining experience in their fields.
Zoe Kollias, a senior in art education from Schaumburg, said she has observed students in school classrooms "and they're hesitant," but at the Illinois Art Station classes, "they go for it."
That's one of the things art education major Micaela Bucci likes about teaching the class.
"They're so willing to experiment," said the senior from Lansing.
Brooke Ball, a graduate assistant from New Lenox studying for her master's degree in art education, said the environment is different.
"We get the creativity and involvement of school but not the strict rules," said Ball.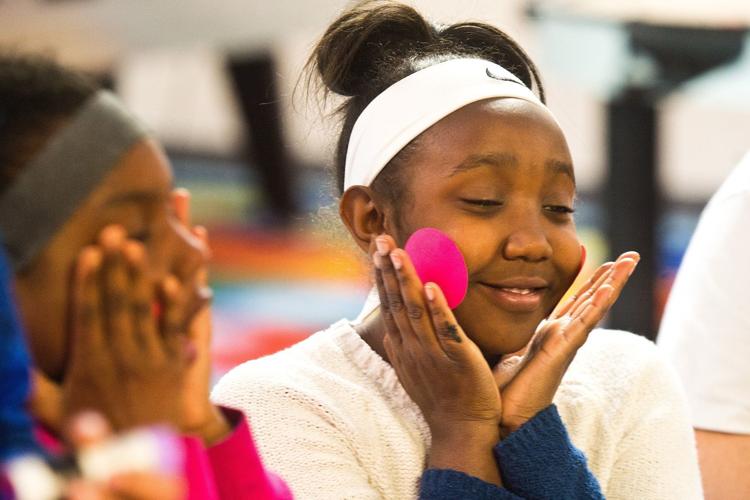 In fact, fellow graduate assistant Luke Lowers of Normal, studying art technology, said, "We encourage them to make a mess."
Last week's project was patterned after the work of African American artist Howardena Pindell, who uses images to draw people in and think about bigger issues.
Ball had the students write "I am" statements on pieces of cardboard that were the base for their collage.
The children's statements included: "I am kind." "I am brave." "I am a leader."
While some children chose favorite colors or random elements for their collages, Micheri created an elaborate backstory of a town with towers and bridges and "stinky cheese."
Jennifer Hall, director of operations for the Boys & Girls Club, said the Illinois Art Station program "has been truly amazing. ... It brings in different people and different elements.
El-beshir said she is pleased with the connections the Illinois Art Station has made so far. Five years from now, "I see it being a community anchor … an ambassador for visual arts education."
---
Photos: Developing creativity at Illinois Art Station
Contact Lenore Sobota at (309) 820-3240. Follow her on Twitter: @Pg_Sobota