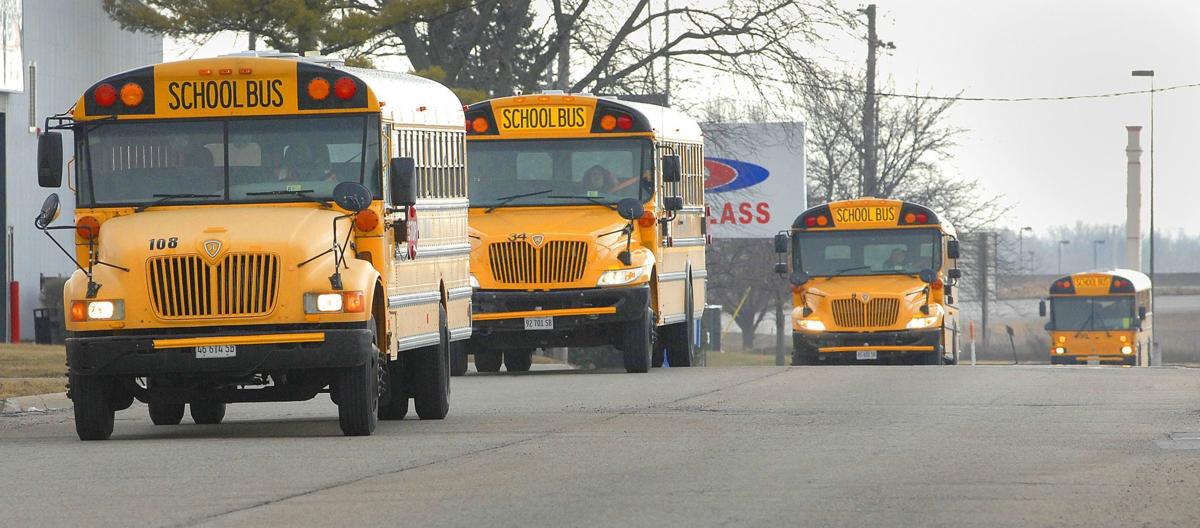 NORMAL — The McLean County Unit 5 school board approved a transportation contract for the extended school closure on Monday.
"This agreement provides a mechanism for Unit 5 to reimburse First Student in the event they pay their employees during this extended closure," said Joe Adelman, Unit 5 director of operations, during a special board meeting held Monday.
Since First Student is a contractor, it is up to the company's management to decide whether to pay its employees, including bus drivers and monitors, while schools are closed, Adelman said.
According to the contract, which is an amendment to the Student Transportation Service Agreement, Unit 5 will reimburse First Student for employee wages and benefits paid during the closure as well as for "certain overhead expenses; some examples (include) capital expenses, auto insurance and workers comp insurance," Adelman said.
First Student will be required to provide documentation to prove employee compensation.
Unit 5 attorney Curt Richardson said the district is expected to be reimbursed by the state for the transportation costs. If the district does not receive state reimbursement, First Student will refund the money.
"It is important to share that First Student has been a great partner during this shutdown, making sure we had buses available for food delivery even before we had this agreement completed," Adelman said. "They are also working on maintenance on the buses and have been available for planning and meetings to be ready when we return to school."
Contact Kelsey Watznauer at (309) 820-3254. Follow her on Twitter: @kwatznauer.
Be the first to know
Get local news delivered to your inbox!