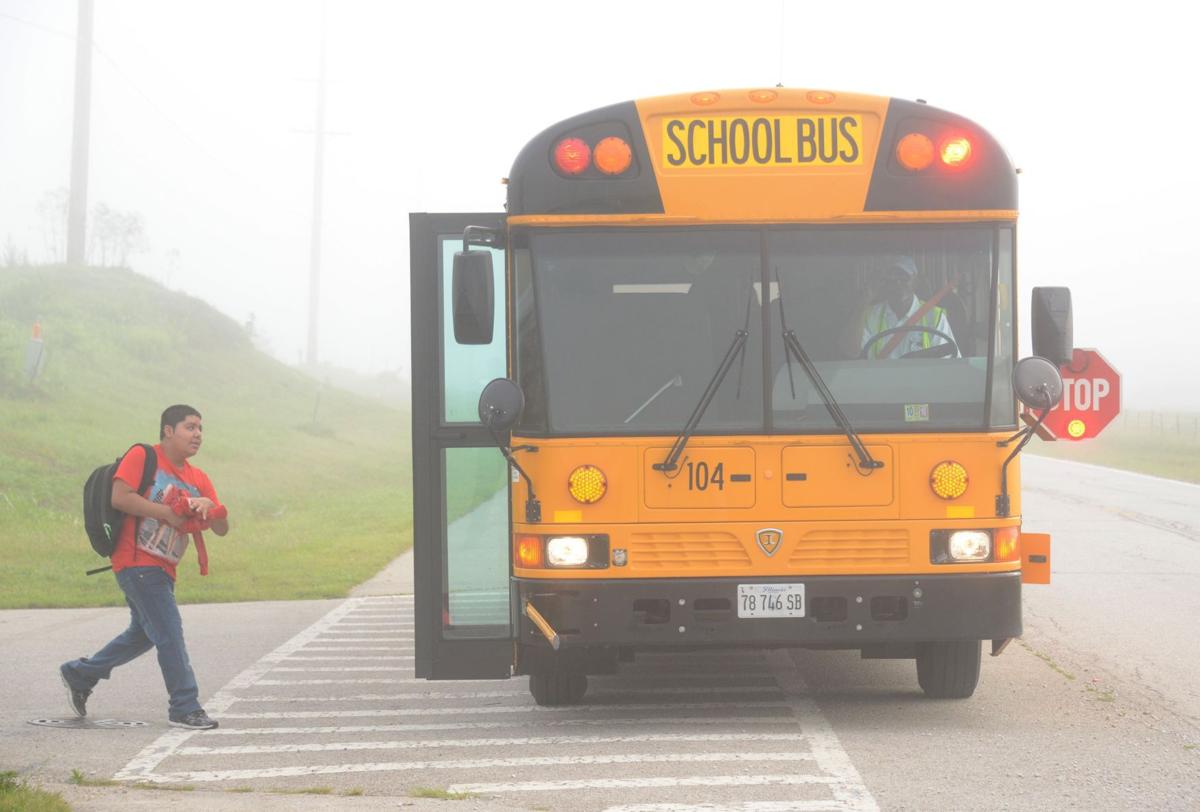 NORMAL — First Student has until Nov. 1 to sort out McLean County Unit 5's busing problems or face termination of its contract with the Normal-based school district.
That contract says Unit 5 has until Oct. 1 to tell First Student it will end the contract June 30, but school board members sent an ultimatum after press time Wednesday: push the notice until Nov. 1, or the option will be used now.
"(The extension) is not only in the best interest of First Student, it's in the best interest of Unit 5, and we are going to accept it," said Bub Rutkoski, area general manager for First Student, on Thursday.
The board voted 6-1, with Joe Cleary voting "no," to extend the termination notice deadline. The board then voted unanimously that a notice be issued immediately if First Student does not accept the Nov. 1 date.
Cleary moved to issue a termination notice immediately, but the motion died when no one seconded it.
First Student asked Wednesday for a Dec. 1 deadline. Officials appeared before the board with a detailed plan to correct issues with late and missing buses that started after the district reorganized its routes this fall to cut costs.
First Student has provided buses, drivers and monitors for the district since 2013, when Unit 5 laid off its in-house transportation staff.
District staff is now preparing a request for proposals (RFP) for bus service starting 2017-18. That RFP could be issued immediately once the board decides to terminate the First Student contract, if that happens.
"That's why it's important to have a decision made no later than mid-November, allowing companies then to work on that — to bid, and to prepare for the 2017-18 school year," said Superintendent Mark Daniel.
Pressed by ongoing complaints of late and overcrowded school buses, officials from the Cincinnati-based contractor appeared Wednesday before the board and an audience of about 100 people at Normal Community West High School. 
"We heard you loud and clear in September and we sensed the frustration with the district and the community and at that time, we threw all of our resources at this,' Rutkoski told those at the meeting.
First Student officials said they had been working on a plan involving the union that represented Unit 5 school bus drivers before First Student took over.
The district has been fielding complaints about bus service since school started last month, and officials noted they still received complaints as of Wednesday.
Board members talked with Rutkoski and First Student Senior Vice President Roger Moore for more than 90 minutes Wednesday night, asking pointed questions.
Rutkoski, in turn, apologized and then outlined a detailed plan to alleviate the problems.
One of the major components to the plan, he said, was reaching an agreement with American Federation of State, County and Municipal Employees, which was in the process of negotiating its first contract for bus drivers and monitors with Unit 5 when the district opted to hire First Student.
"We couldn't fight a two-sided war," Rutkoski said. "By working with them, instead of against them, we are committed to changing the culture."
The agreement has not yet been ratified by the union.
Still, Unit 5 board members had concerns Wednesday night about giving First Student too much leeway.
"We have to get to the point where we can trust (First Student) to give us a quality, sustainable bus service," said board member Mike Trask. "You have to show us day in and day out.
"What I am looking for is that First Student can fix the current problems and sustain that through the end of the contract," he said. "If it doesn't work out, we will strike and strike quickly."
Board members also criticized First Student about its lack of effort to fix the problems until mid-September.
Rutkoski said First Student has received 43 new applications for bus drivers in the past two weeks and believes the driver shortage will be solved in the coming weeks.
About 100 people attended the meeting, including several bus drivers. Some parents, such as Jessica Dennis of Normal, pleaded with the board to get the situation fixed quickly.
"Our students are the future of this town," she said, "and we have to get them to school."
Teacher contract OK'd
In another matter, the board approved a two-year contract with the Unit Five Education Association, the union representing the district's teachers.
The agreement calls for an increase in the base salary by 0.5 percent and, as in the previous contract, a delay in "steps," the teachers' movement up the seniority-based pay scale. The new deal calls a step up the scale halfway through the school year and a step freeze in the second year.
"What that amounts to is a half-step increase in compensation" for the year, said Curt Richardson, Unit 5's director of human resources and attorney. "It's not a full step since it is halfway through the school year.
"We are paying part of the year at one amount and part of the year at another amount."
The current annual base salary for a beginning teacher with no experience and just a bachelor's degree is $34,614, which represents an increase of 1.5 percent of the $34,100 under the previous contract.
In addition, health insurance contributions from the district will remain at $500 per month in the first year of the deal and increase to $525 during the second year.
​Follow Kevin Barlow on Twitter: @pg_barlow.