NORMAL — Mark Daniel hopes the lessons he's learned at McLean County Unit 5 will help another district succeed.
"Not just the successes, but also you learn from your challenges, and I think we've had numerous challenges, and we've tried to meet those head on, in an honest way and a transparent way. That's the way we do business," said Daniel, superintendent of the Normal-based district.
"I've had a very positive experience and learned a great amount, so I take that experience, and I think I can benefit another district in a rather significant manner," he continued. "I'm very pleased and proud to say I've been part of Unit 5."
Daniel will leave the district June 30 and is looking for a similar job closer to family in the Chicago area, he announced Monday.
Daniel said his age and salary were not major factors in that decision. The 58-year-old makes $203,000 per year and is expected to get a 1 percent increase on top of that salary for the 2019-20 school year, to be approved by the school board this fall.
Board President Barry Hitchins said he's not sure what district leaders will seek in Unit 5's next superintendent, but the selection process starts with a presentation from search firm School Exec Connect at its Wednesday meeting.
The firm, which helped find Daniel in 2014 and predecessor Gary Niehaus in 2007, is expected to be paid less than $30,000 for the work, with a contract to be approved Sept. 25. A new superintendent is expected to step in July 1, 2020.
"The Unit 5 Board of Education thanks Dr. Daniel for his leadership, his effort to empower his staff members and his ability to building important relationships with community and business leaders," said Hitchins.
During Daniel's time, Unit 5 has improved high school graduation rates from 86 percent to 92 percent as of 2017; overhauled career programs for high school students; pushed back school start times; and supported tax incentives and educational partnerships with automaker Rivian and Brandt Industries.
You have free articles remaining.
"What we've done in the area of college and career readiness in the high school arena — we're moving in a direction that I think has impacted our entire community," said Daniel of his proudest accomplishment. "(We're) truly creating more of a fluid transition from the eleventh grade and twelfth grade into their post-secondary lives. ... I think it's going to be sustainable."
Lindsey Dickinson, president of the Unit Five Education Association teacher's union, said the group has appreciated Daniel's partnership and applauded his willingness to let teachers blaze their own trail, particularly in socioemotional learning. Daniel said he hopes Unit 5 continues to improve in that area.
"We look forward to working with the school board to identify a new leader for Unit 5 who will support our members as well as continue our efforts to make our good public schools even better for all our children," said Dickinson.
Barry Reilly, superintendent of Bloomington's District 87 schools, said he and his peers will miss Daniel's leadership.
He specifically noted Daniel's work with Heartland Community College to establish a dual credit associate's degree program in computer science and the "Innovative Entrepreneurs" program, which other districts have copied.
"Mark has done a tremendous job. He's left his mark, so to speak, no pun intended," said Reilly. "Hopefully we'll have someone (as his successor) who is also collaborative. ... Whoever gets him is going to be really fortunate."
---
GALLERY: McLean County Unit 5 Superintendent Mark Daniel
070614-blm-loc-1daniel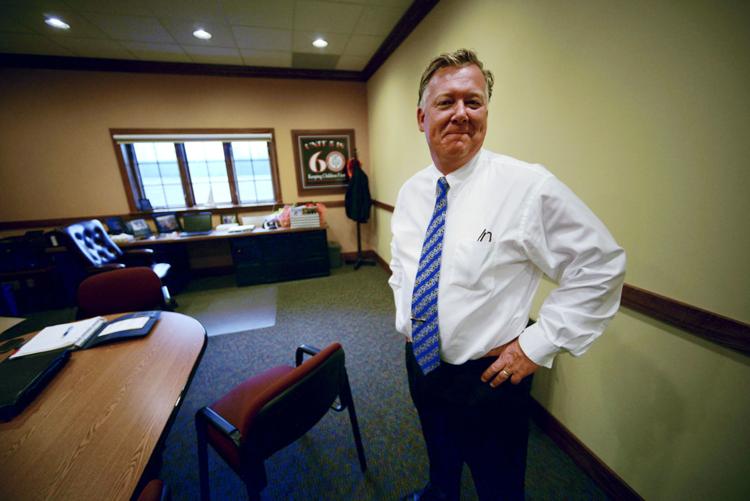 081718-blm-loc-4welcome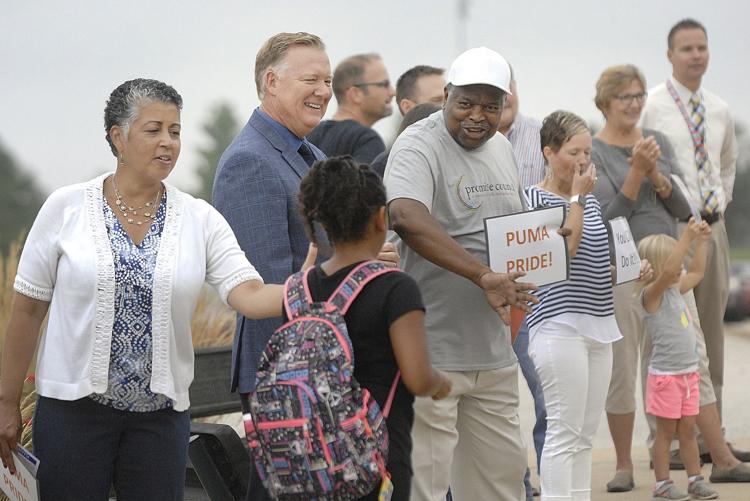 052619-blm-loc-12nchsgraduation
120217-blm-loc-9brandt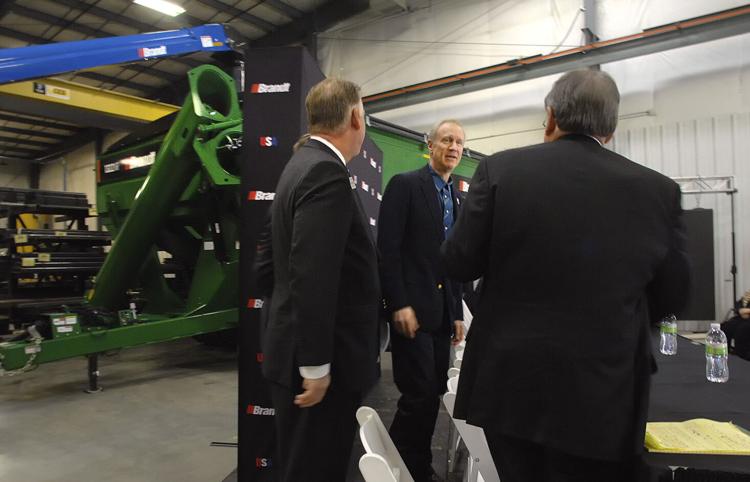 101217-blm-loc-1unit5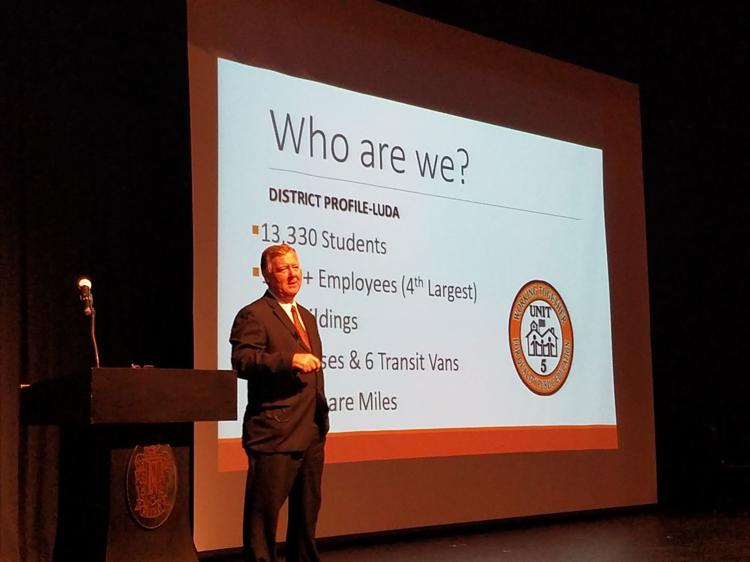 042817-blm-loc-1schoolformula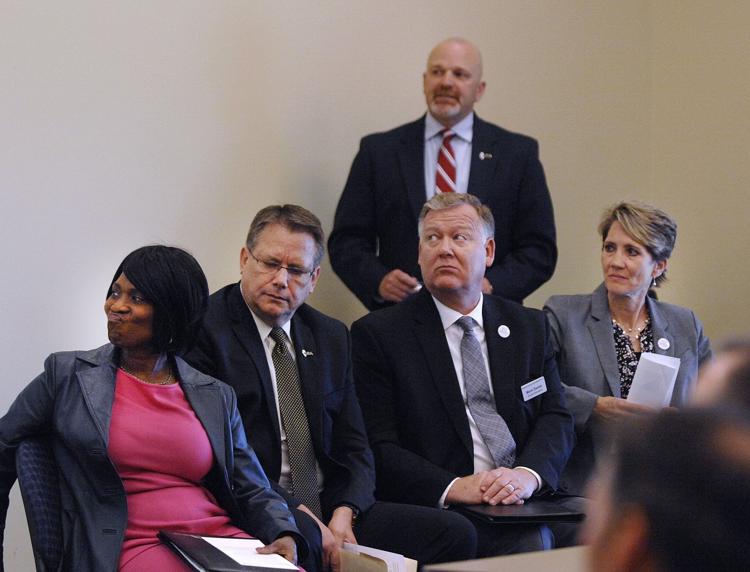 032417-blm-spc-1unit5col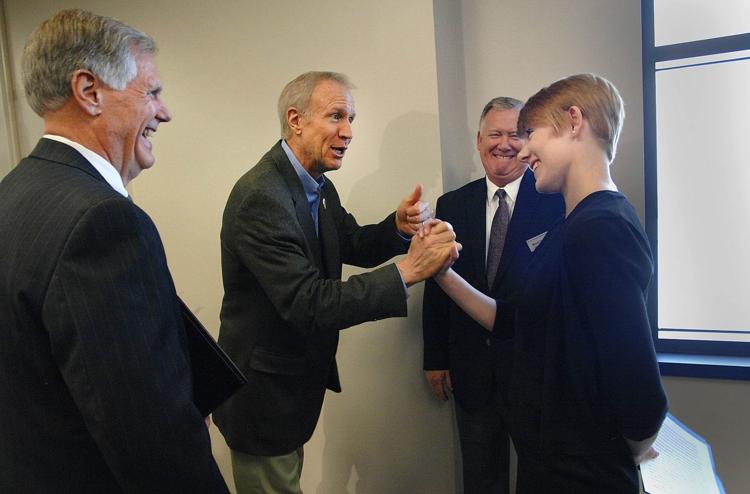 070614-blm-loc-2daniel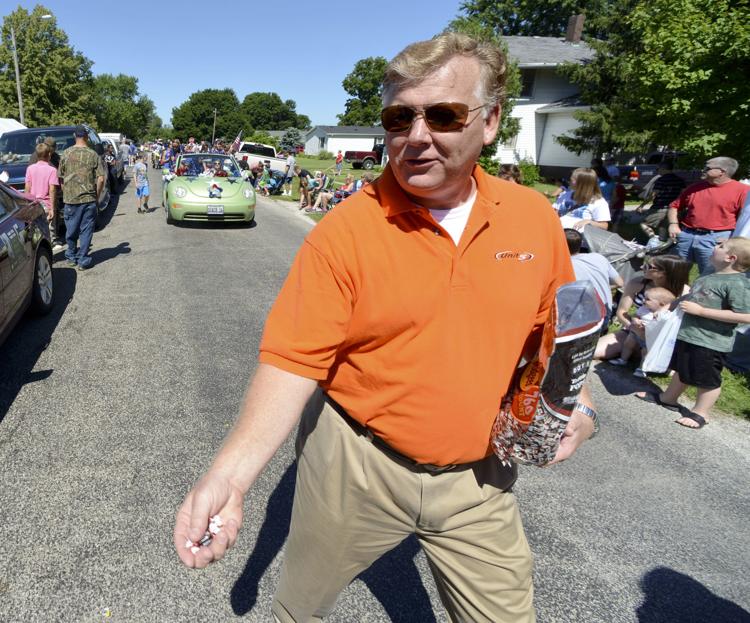 122216-blm-loc-2briggs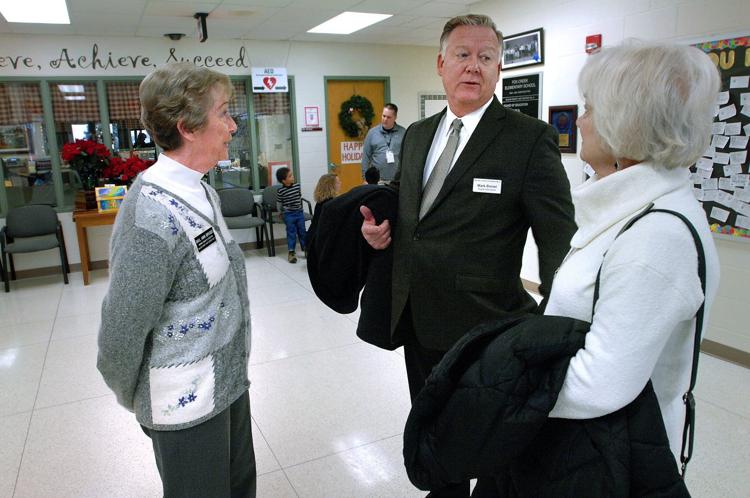 091516-blm-loc-2Unit5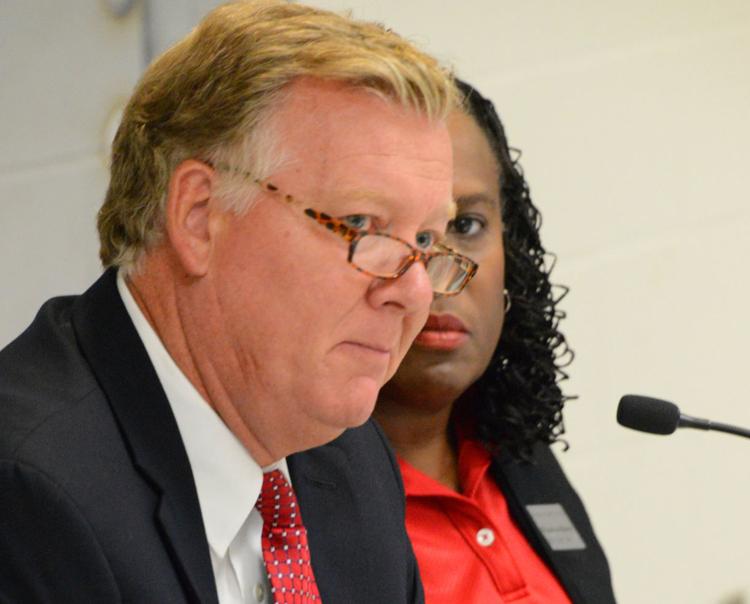 082516-blm-loc-3unit5bus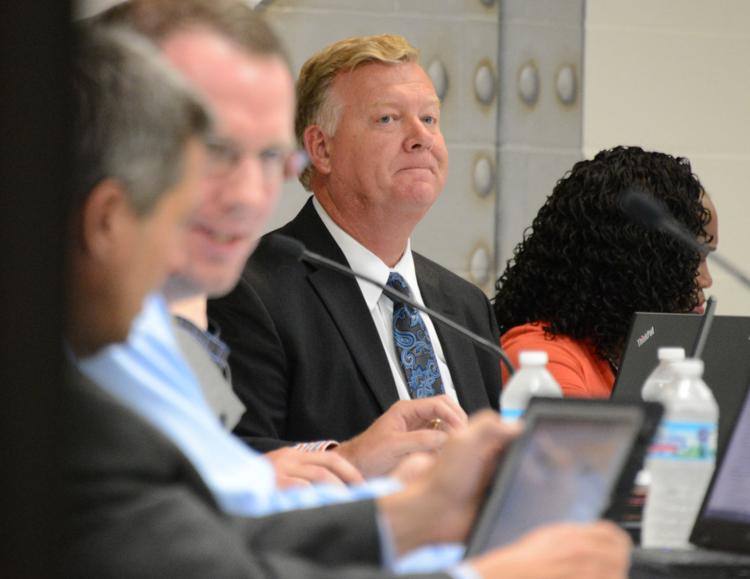 040116-blm-loc-1stem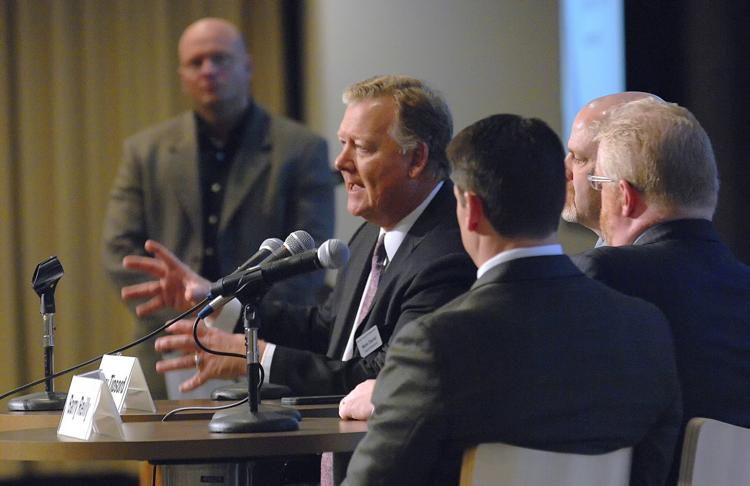 110515-blm-loc-1mitsubishi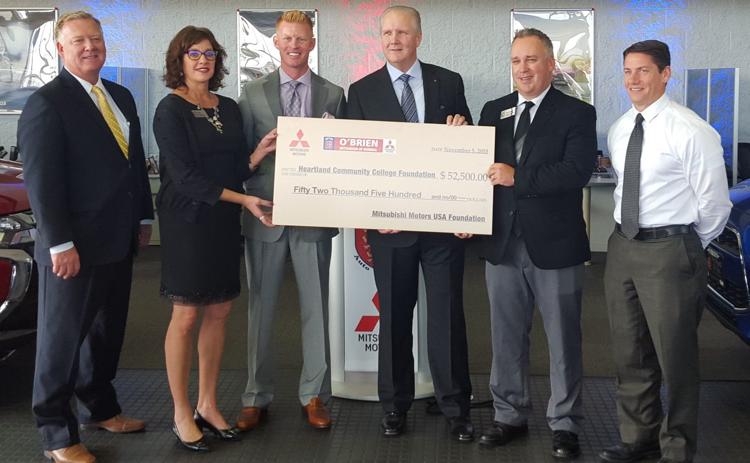 080915-blm-loc-3entrepreneur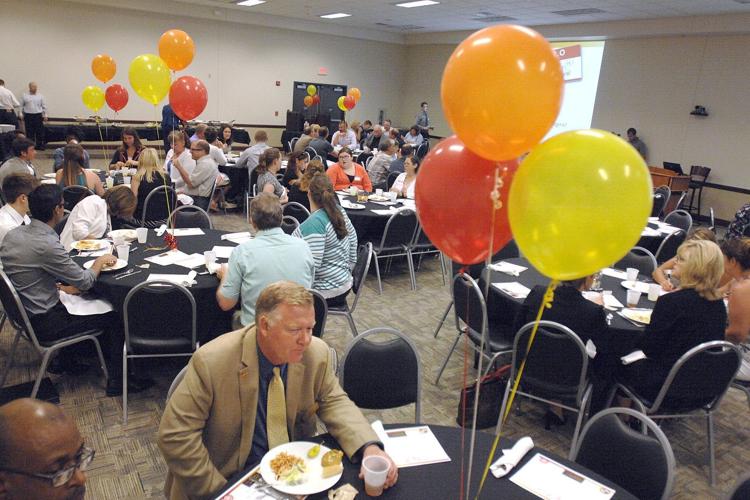 040715-blm-loc-1commoncore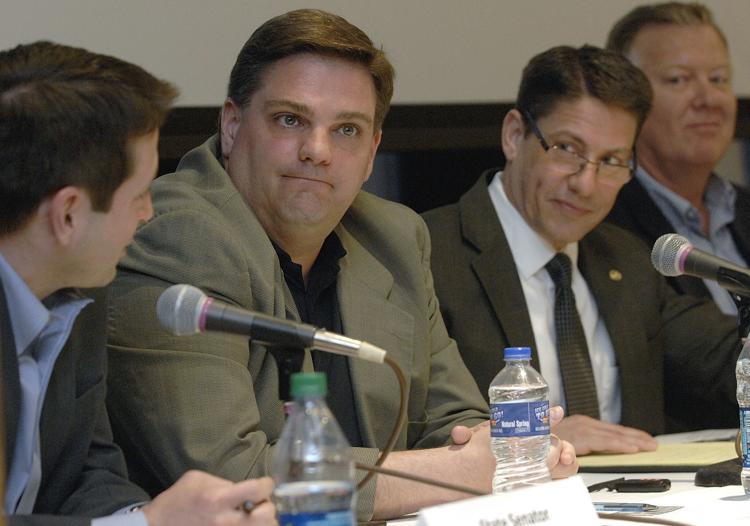 102514-blm-loc-1naacp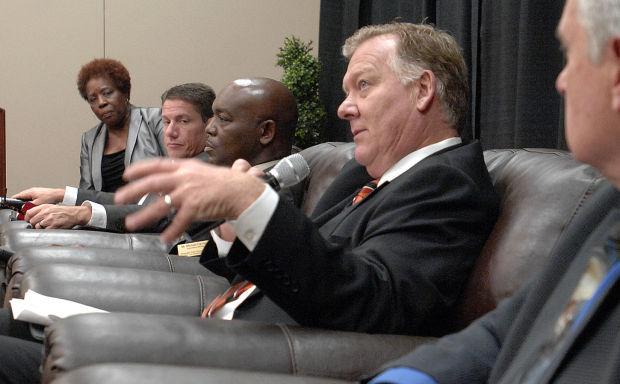 081914-blm-loc-1firstday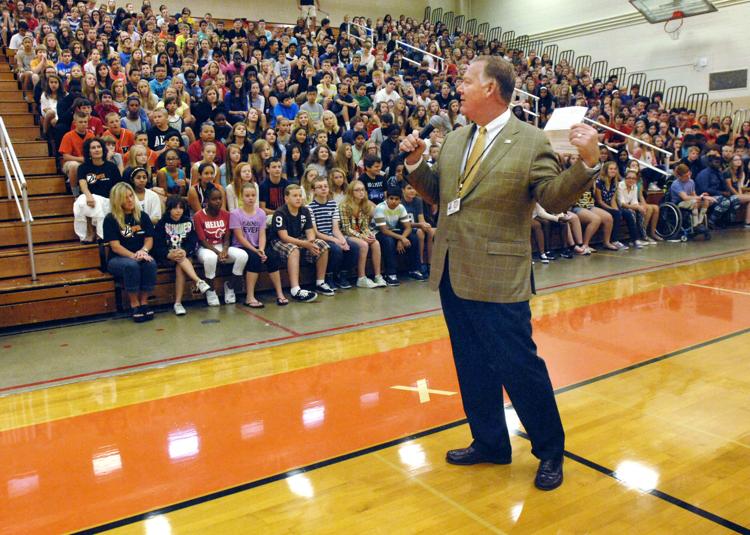 030714-blm-loc-4daniel