Migidi Tembo, general manager at Bloomington-Normal Marriott Hotel & Conference Center, has noticed that, too.
"Even just the energy of the students within the community, it's usually very lively, but this year it's much more quieter than usual," said Tembo.
It's difficult to determine the financial impact of ISU having a mostly virtual homecoming week and no football game, but let this sink in: A typical ISU homecoming brings in an estimated $678,000 to the community.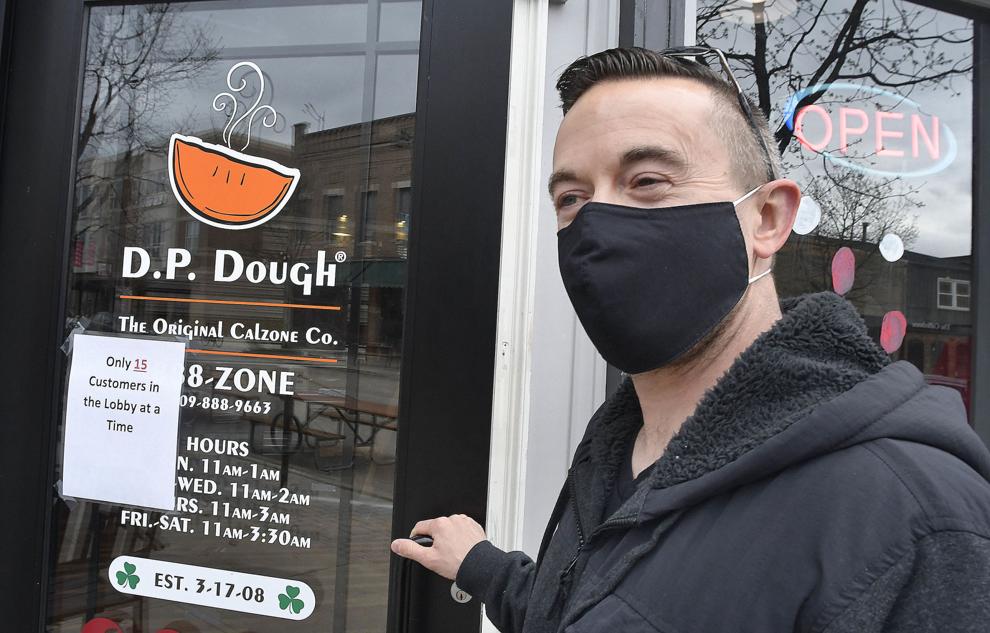 "We have many conferences that fill our hotels as well. This ranks up with them," said Howard. "Everybody that's coming in for an event is not just staying at a hotel. They buy gas, they go shopping. … It's a great loss when we don't have that. Our businesses flourish when they're in town."
Bloomington-Normal has more than 3,000 hotel/motel beds and, Howard said, "In a typical year when Bloomington-Normal has ISU's homecoming, almost all our hotels are full."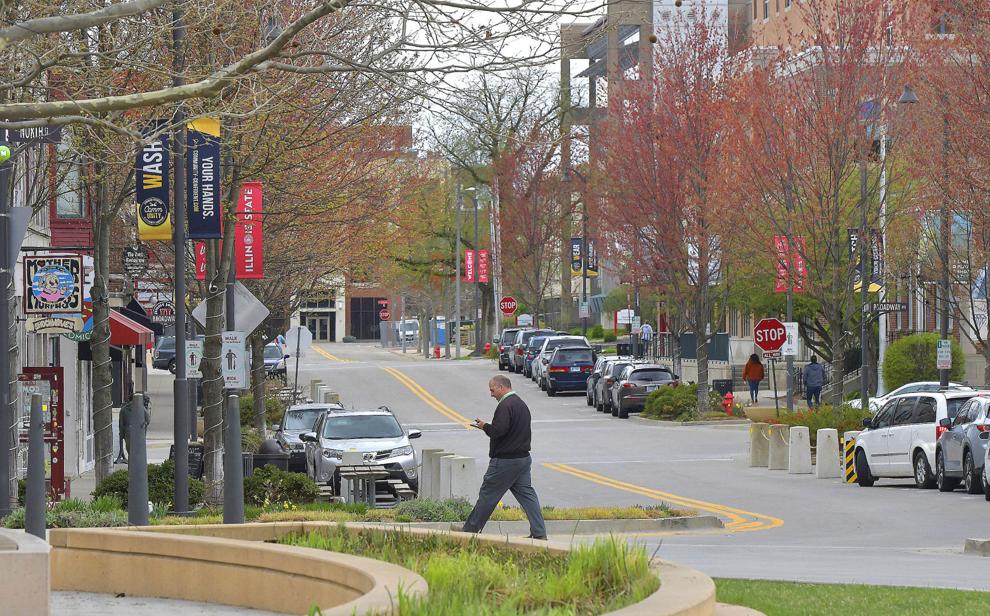 "It is affecting business," said Tembo. In a typical year, the Marriott is very busy during homecoming, "usually booked up, usually the whole of uptown Normal is completely filled up."
But this year, the hotel and conference center has a lot more empty rooms than he's used to and fewer events in the building at 201 Broadway Ave. in Normal.
"Last year was even more devastating," he said. "In 2021 right now, there is some semblance of recovery compared to 2020, so I think this year will just be recovering and hopefully in 2022 things start to resemble 2019 a little more."
Luke Roskos, manager of Pub II, 102 N. Linden St., Normal, said, "For us it will be business as usual." Because of limited capacity under COVID-19 mitigation rules, "We are usually full every Saturday. It just might be a little sooner than usual."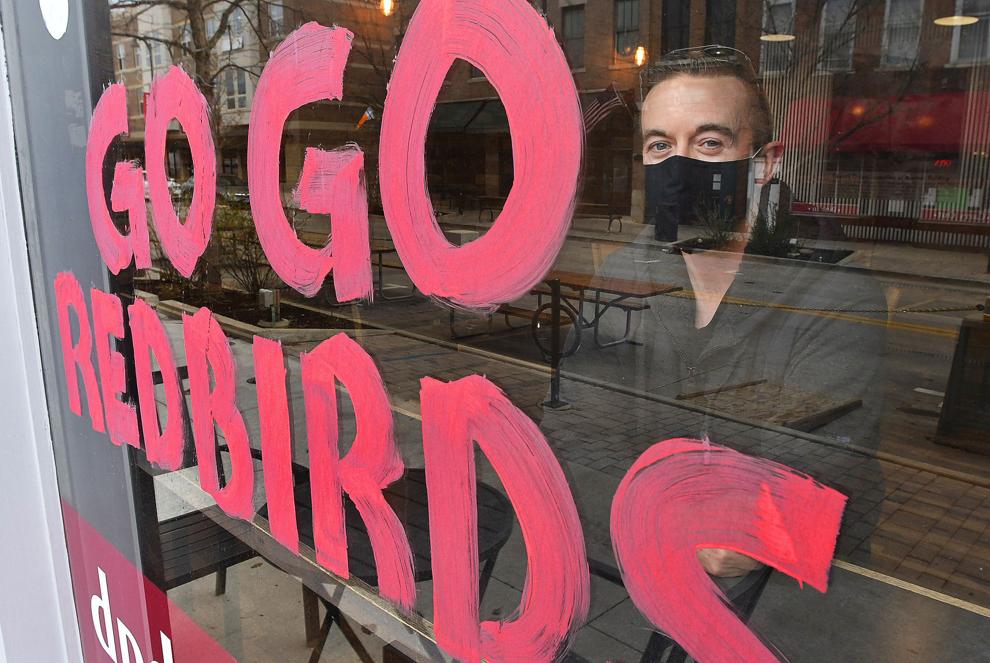 Homecoming was moved from fall to April after the football season moved to spring. But the football season wound up ending early, before homecoming.
Even if the homecoming football game hadn't been canceled, the experience would have been different.
Tailgating around the stadium, a major attraction for homecoming, was prohibited. And the parade, which usually has people lining the streets, was moved to a virtual format.
"This is the first virtual homecoming and hopefully the last we'll ever see," said Fiala.
"A virtual homecoming is probably not going to do much or resonate much with the people who like to use homecoming as an opportunity to revisit their college experience," Fiala said. "I feel that a lot of people, probably alums, are sitting out the spring and waiting on a more traditional one in the fall."
Usually, when homecoming rolls around right on schedule in the fall, Fiala said businesses are preparing for customer surges coinciding with the parade and other festivities. It's a time when D.P. Dough makes a point to have its full staff on deck due to the restaurant being "at least 50% busier" than regular work days.
When homecoming was canceled in the fall, Fiala said D.P. Dough felt a huge loss. Now, despite having a homecoming with virtual events, Fiala said he is preparing to see a small bump in business, anticipating that some students and alums may want to celebrate.
"There's nothing like that homecoming vibe," he said. "It's that one day of the year where it seems like everybody is in a good mood and looking to enjoy the best of what campus and uptown Normal has to offer.
"We're very much looking forward to it returning in the fall."
Down the street, Medici in Normal is proceeding business as usual, said Delaney Auth, hiring and service manager.
"Homecoming can go either way for us," she said. "It doesn't usually take away from our business, but we get spurts of business that weekend usually."
Auth agreed that the homecoming atmosphere is lacking, saying "it doesn't feel like a regular homecoming would, for sure."
"We're kind of expecting stuff to be weird for the rest of the year," she said. "We've had to learn how to adjust and accommodate the guests that we do have as safely as we can."
Howard said, "We all hope everything will be a little bit back to normal this fall" with a more traditional homecoming and football game.
---
Recognize anyone? 32 images from homecoming at Illinois State University
Recognize anyone? 32 images from homecoming at Illinois State University
Wed., Sep. 20, 1995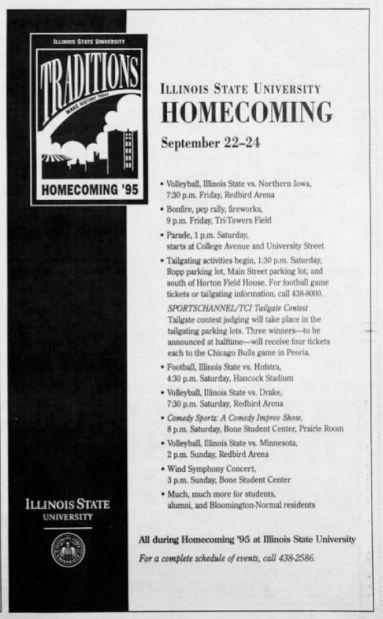 Wed., Sep. 20, 1995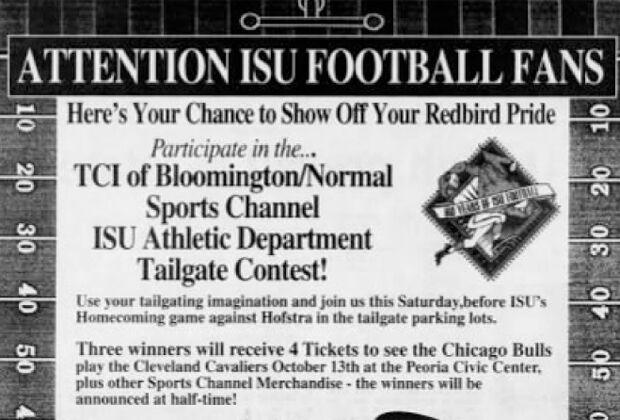 Wed., Oct. 26, 1966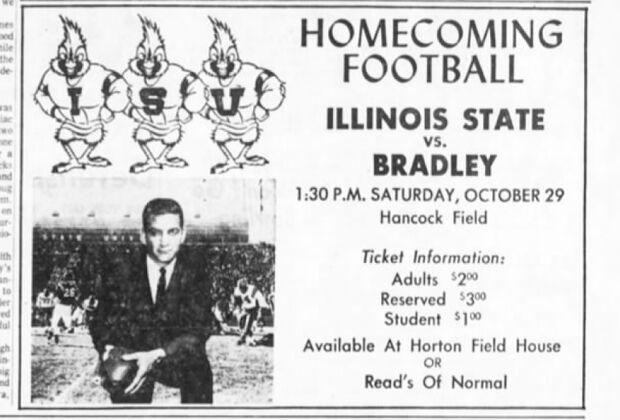 Wed., Oct. 19, 1921: The first homecoming
Wed., Oct. 10, 1956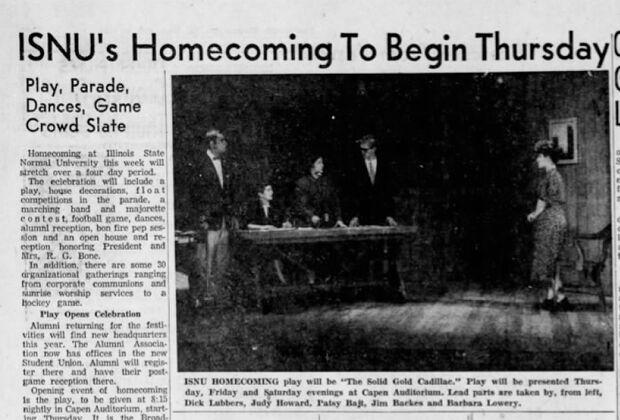 Thu., Sep. 11, 1952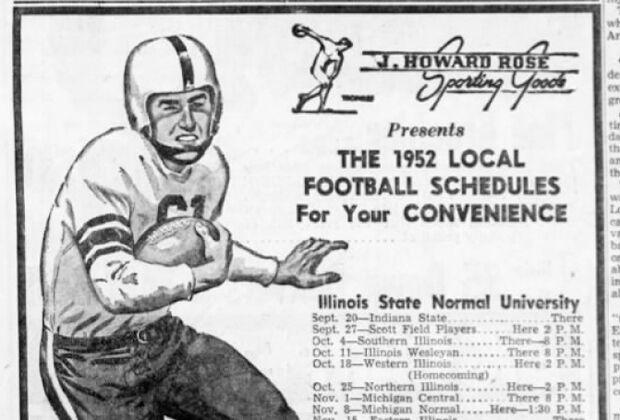 Thu., Oct. 23, 1958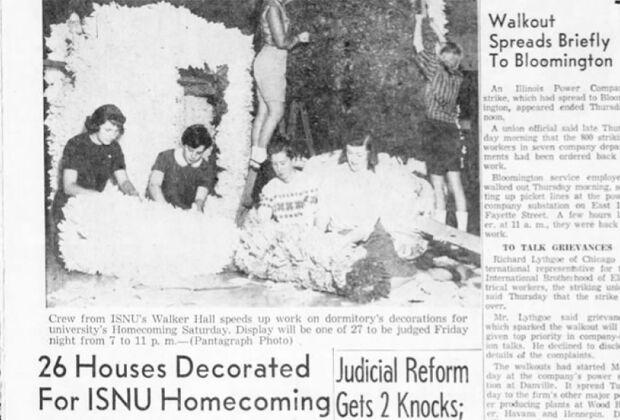 Thu., Oct. 14, 1948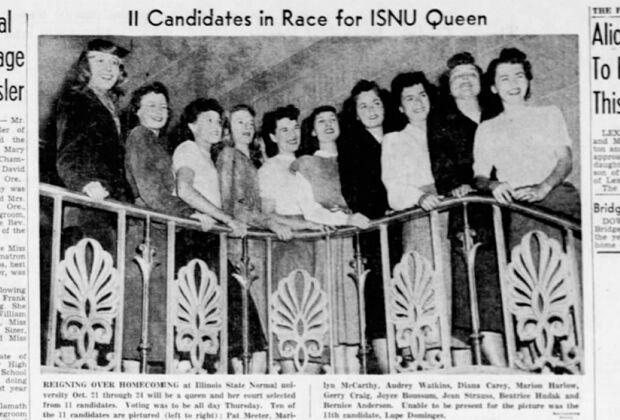 Sun., Sep. 21, 1980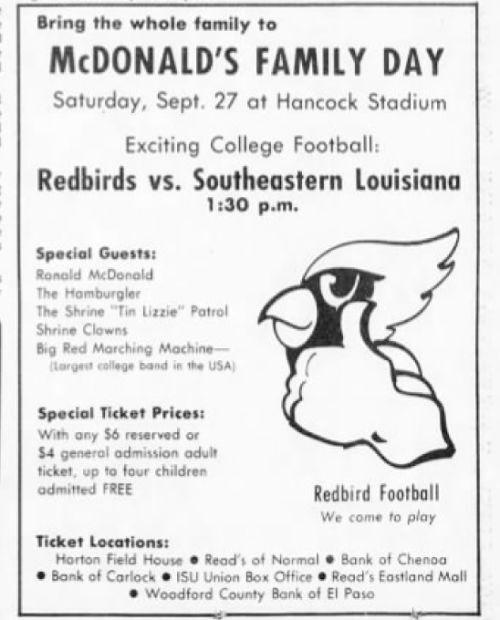 Sun., Sep, 27, 1992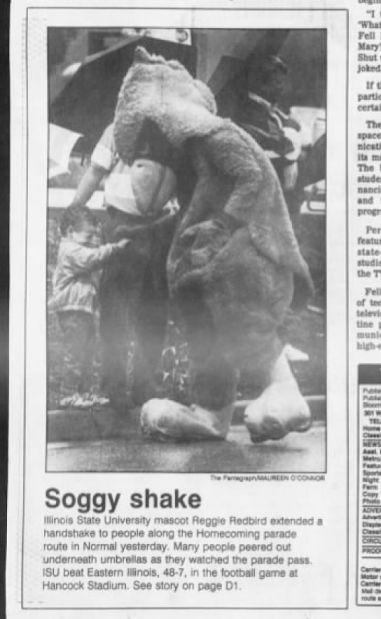 Sun., Oct. 17, 1948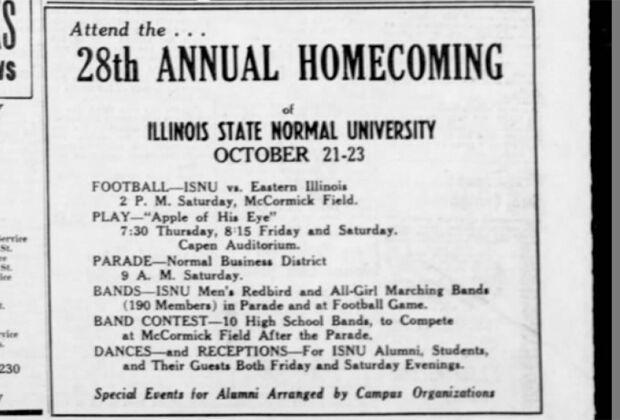 Sun., Oct. 13, 1946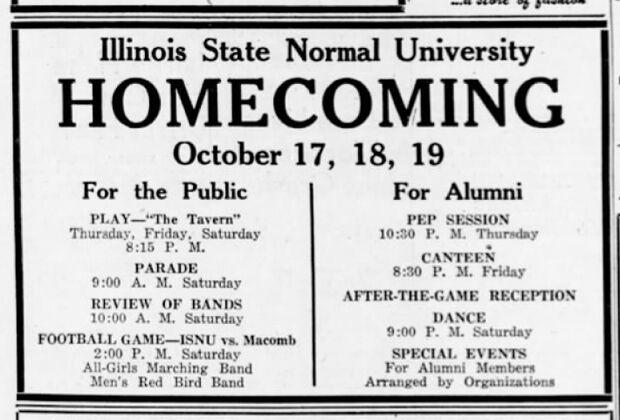 Sun., Oct. 12, 1952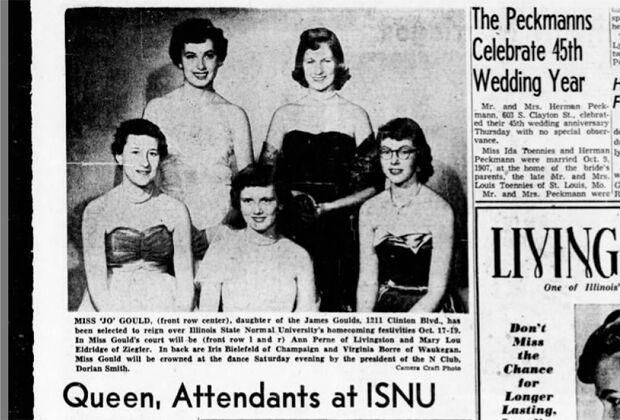 Sun., Oct. 10, 1982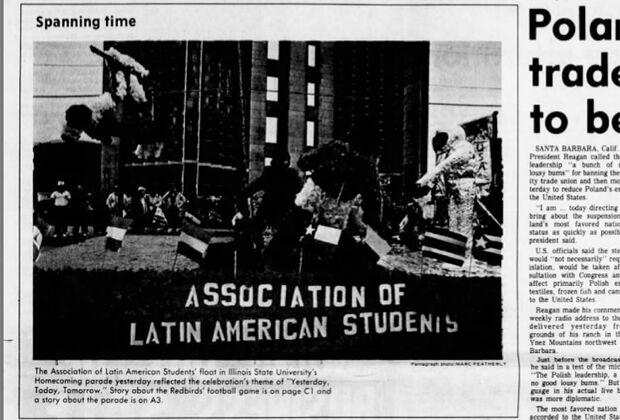 Sun., Nov. 4, 1979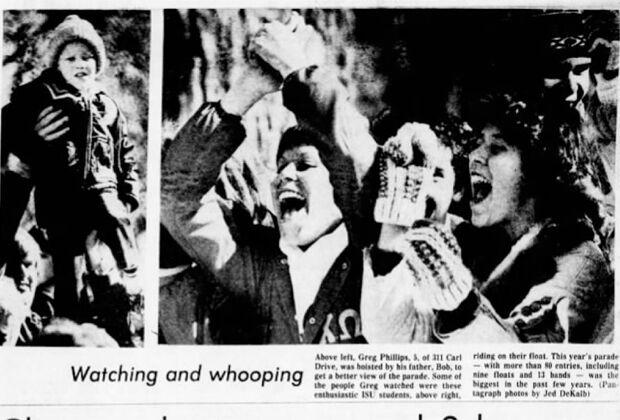 Sun., Nov. 4, 1979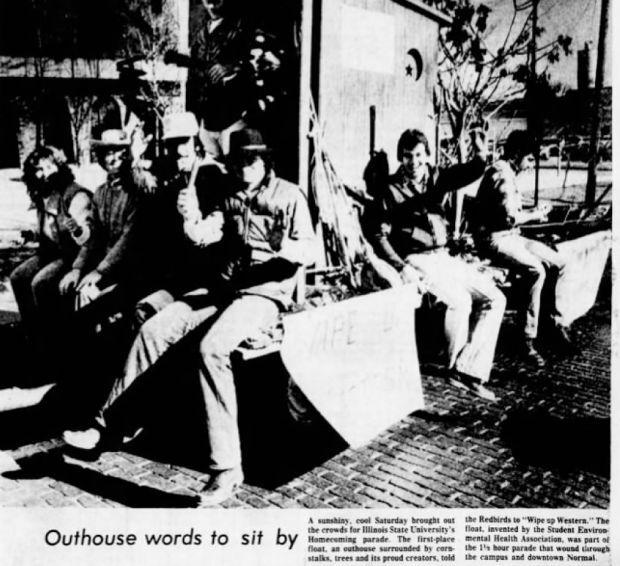 Sat., Sep. 25, 1948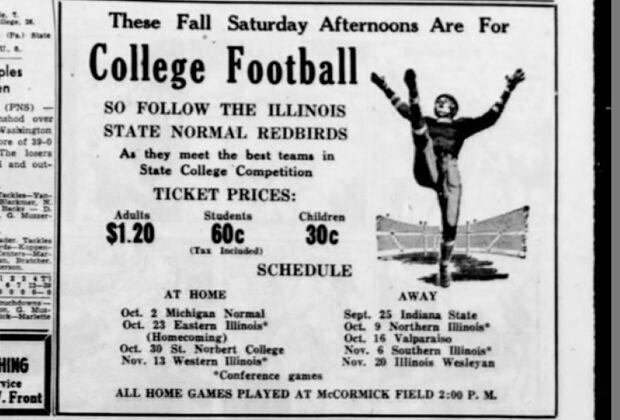 Sat., Sep. 19, 1959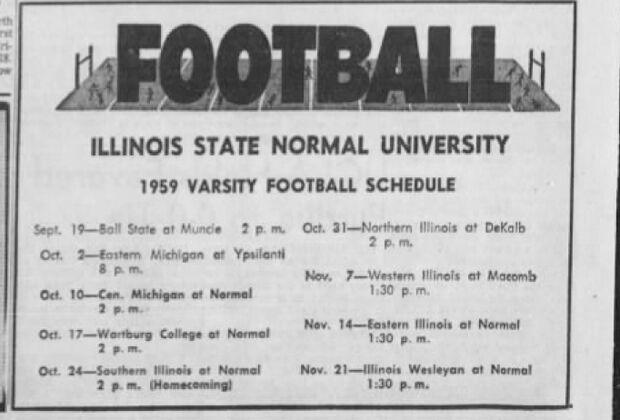 Sat., Oct. 22, 1938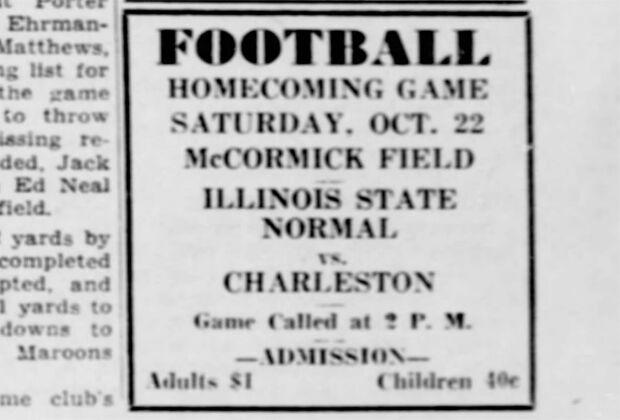 Sat., Oct. 3, 1987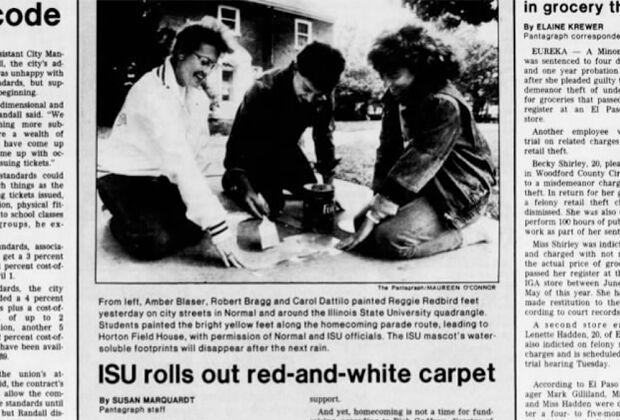 Mon., Nov. 7, 1921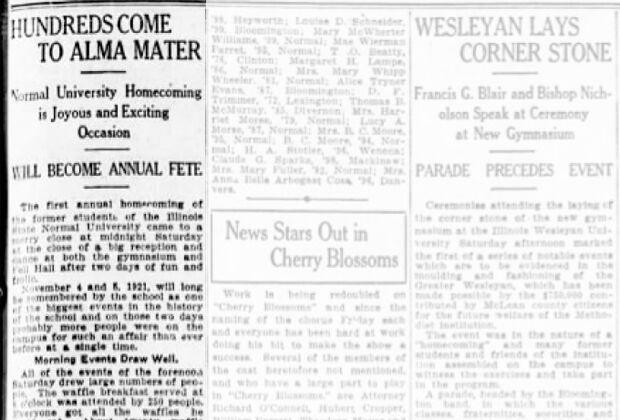 Mon., Jan. 14, 1991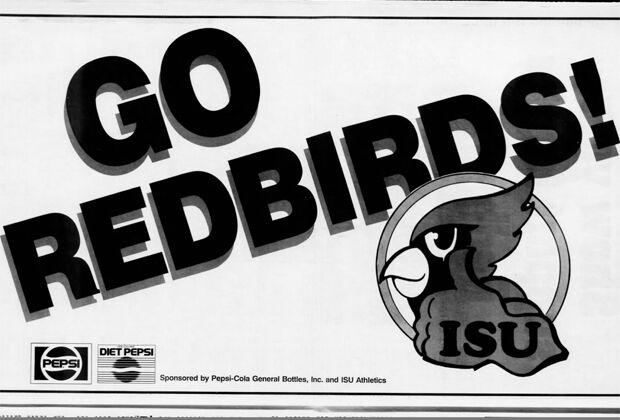 Sat., Oct. 22, 1921: The first homecoming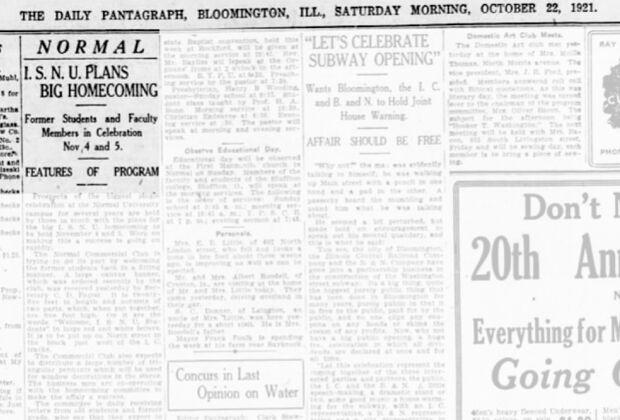 Mon., Feb. 18, 1957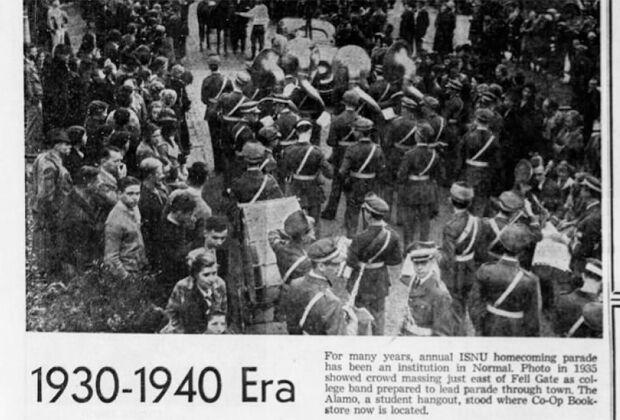 Fri., Oct. 22, 1965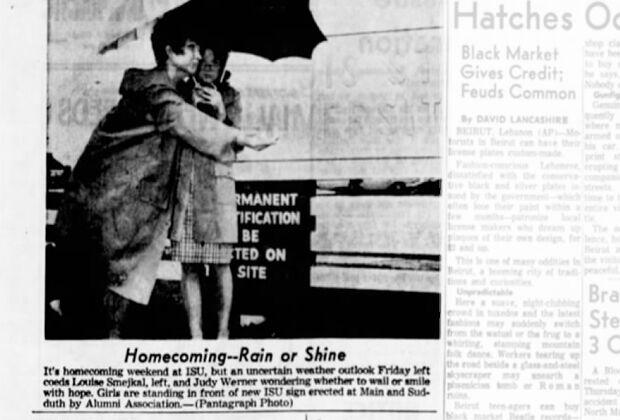 Fri., Oct. 8, 1976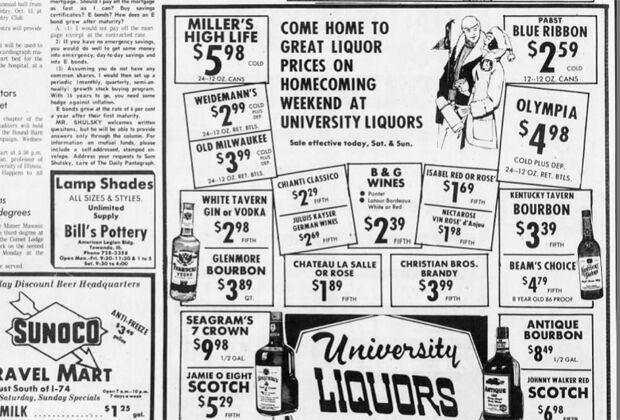 Fri., Oct. 1, 1993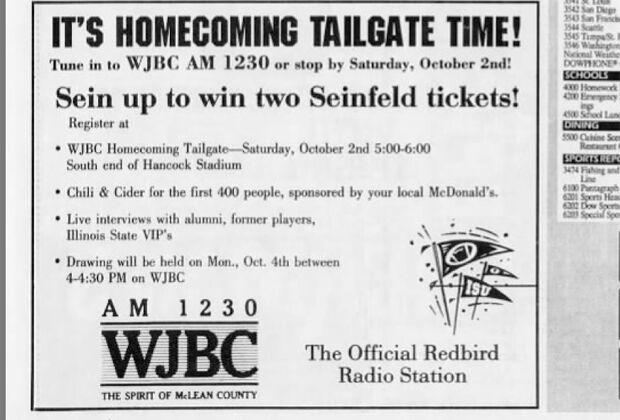 Fri., Nov. 18, 1960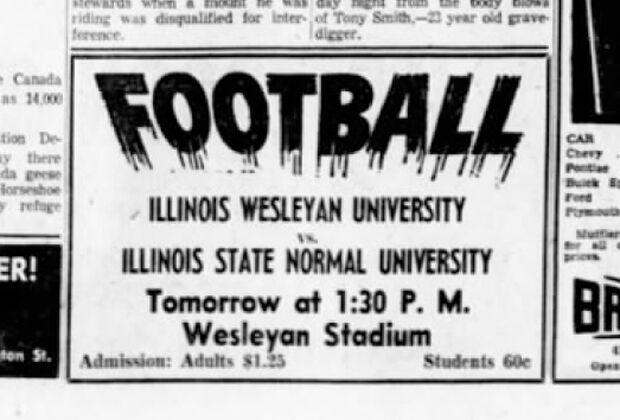 Fri., Nov. 9, 1984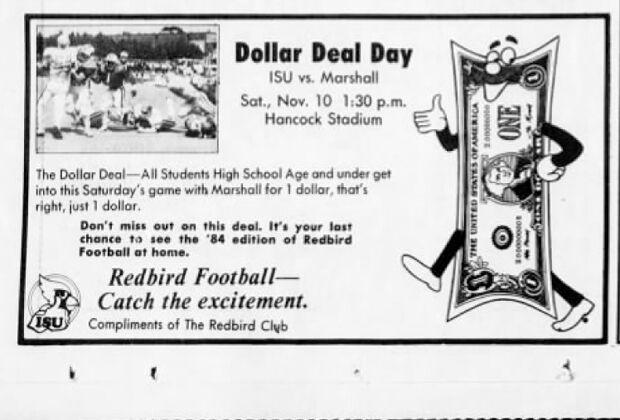 View more galleries and slideshows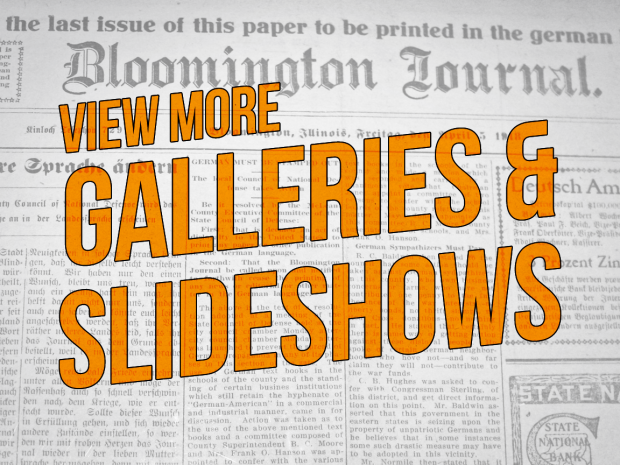 Contact Lenore Sobota at (309) 820-3240. Follow her on Twitter: @Pg_Sobota