NORMAL — Members of the Graduate Workers Union at Illinois State University are voting this week on whether to authorize a strike, but even if the vote is favorable, it does not mean a strike is imminent.
Voting began Monday and will end April 12. The vote was originally scheduled to start Friday but was postponed for logistical reasons, according to Steven Lazaroff, a doctoral student in English and member of the union's negotiating team.
The union, which represents about 400 graduate teaching assistants, was formed in October 2018 and negotiations on its first contract began a year later. It is part of Local 73 of the Service Employees International Union. A federal mediator has been brought into the talks and the next negotiation session is scheduled for April 12.
One sticking point is a proposed clause from the administration related to supporting strikes.
Illinois State University is looking at the possibility of a slight increase in the cost of attending school but has not developed a specific proposal on which the board of trustees will act at its May 7 meeting.
In a post on its negotiations update page, seiunegotiations.ilstu.edu, the administration said the strike language is consistent with what is in other campus bargaining agreements at ISU and at other public educational institutions and does not violate the First Amendment.
The administration said on the website that total compensation, including stipends, tuition waivers and health insurance fee reimbursement amounts to at least $18,302 for in-state and $27,215 for out-of-state master's level teaching assistants with a half-time appointment and at least $19,310 for in-state and $28,223 for out-of-state doctoral level teaching assistants with a half-time appointment.
The union has argued that its members are not being paid a fair, living wage and noted that a tuition waiver can't be used to pay rent or buy food.
At a recent Academic Senate meeting, many members withheld support of the university's proposal to create a College of Engineering. They cited solidarity with the graduate student workers and a desire to see the contract resolved, according to comments made at Saturday's board of trustees meeting.
The vote for creating the new college was 22 in favor and 18 opposed with 11 abstentions. The proposal needed 28 votes to pass.
Such votes are ultimately advisory, but other steps can be taken, such as the administration seeking a revote or providing written rationale for not following the senate's action, explained Academic Senate Chairperson Susan Kalter.
ISU spokesman Eric Jome said Monday the administration would continue working with the Academic Senate.
---
5 awesome castles on Illinois college campuses
5 awesome castles on Illinois college campuses
About Altgeld's Castles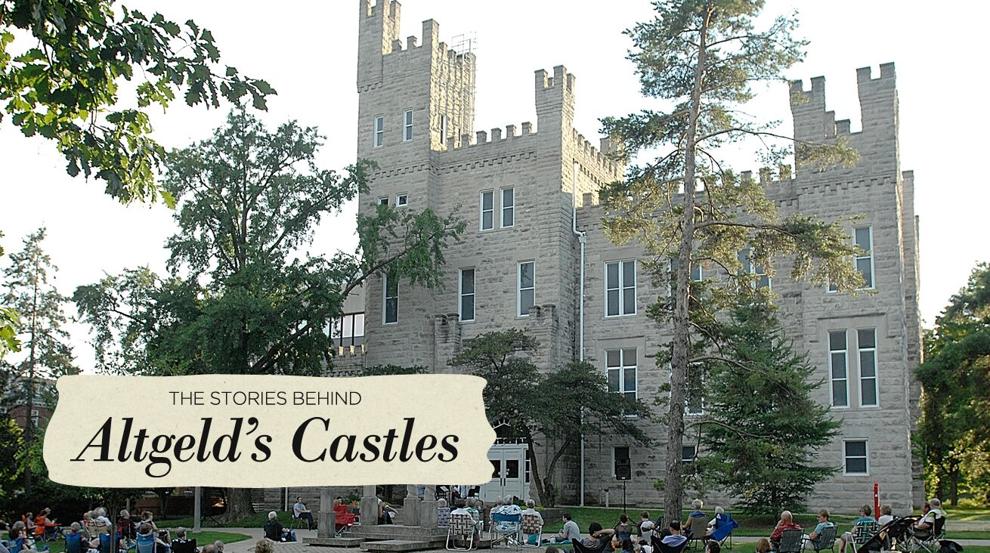 John Peter Altgeld (1847–1902)
"Altgeld's Castles" are buildings in the Gothic Revival style in five Illinois universities, all built at the initiative or inspiration of Illinois Governor John Peter Altgeld, pictured above.
Altgeld served as the 20th governor of Illinois from 1893–1897.
During his term as governor, Altgeld expressed certain opinions on how buildings should be erected in the state of Illinois. In his second biennial message to the state legislature, he discussed how buildings were being constructed without consideration for their outward appearance.
He stated that it was time for buildings to become more aesthetically pleasing in addition to being functional, and he suggested the "Tudor-Gothic style" as the most inexpensive way to do this. Consequently, several of the state universities in Illinois erected buildings which resembled castles in his honor. (Wikipedia)
---
Altgeld Hall — Southern Illinois University at Carbondale
Altgeld Hall, built in 1896 at the cost of $40,000, is the oldest surviving building on Southern Illinois University at Carbondale's campus. It originally housed the library and laboratories for the departments of physics, chemistry and biological science, and a gymnasium.
Following a major remodeling project in 1958, Altgeld became the home to the School of Music. From 2002 until 2004, the building underwent a massive renovation. (Wikipedia)
Altgeld Hall — University of Illinois at Urbana–Champaign
The University of Illinois at Urbana–Champaign's Altgeld Hall was completed in 1897 by architects Nathan Clifford Ricker and James White.
The Board of Trustees initially adopted the classical design by prominent Chicago architect Daniel Burnham. Altgeld's opposition to the classical design ultimately caused Burnham's withdrawal from the project.
Since its construction, Altgeld's building has undergone many names and purposes. Governor Altgeld had a huge interest in education and believed that the campus should have a library, so the building was originally used for this purpose. At the time of its construction the building became known as simply the University Library.
In 1927, though, the Law Department decided it needed a new place on campus and it moved into University Library, renaming the building "Law Building." In 1940, the Law Building was renamed in honor if its creator, and was hereafter called Altgeld Hall.
Eventually the Law Building was yet again converted into a new purpose, housing the Mathematics Department while the Law Department received a new building. Though the Mathematics Department and the Mathematics Library reside in this building, one can still see the title "Law Building" engraved on the north entrance. (Wikipedia)
Cook Hall — Illinois State University
Now known as John W. Cook Hall, this building was once known as "Altgeld's Folly." When the original plans were drawn up for the construction of the building, Governor Altgeld rejected them because he wanted a building that looked more like German castles along the Rhine river.
In 1898 the building was completed by local architects, Miller & Fisher, who took some creative liberties in the castle's construction. Though the building contains turret styles with towers and battlement like Governor Altgeld wanted, the architects also added their own flair by using Bedford limestone.
The building was designed to be fireproof, which is why the University utilized it as a library. The building was also originally used as a gymnasium. 
After being a gymnasium for so long, the building eventually came to also house the University radio station, WGLT. More recently, Cook Hall has been remodeled to become the School of Music building. The building holds practice rooms, rehearsal halls, and many classrooms.
Cook Hall is the only building on the Illinois State University campus that is on the National Register of Historic Places. (Wikipedia)
---
Altgeld Hall — Northern Illinois University
Built between 1895 and 1899, Altgeld Hall was originally called the "Castle on the Hill," built by Charles E. Brush of Chicago. The general contractor was William J. McAlpine. Construction started on September 17, 1895 and was completed on September 22, 1899 at a cost of $230,000.
When Altgeld Hall first opened, it housed the entire university. It was a classroom, boardroom, library, gymnasium, administrative office building, and lecture hall. It housed chemical and physical laboratories, executive offices, a 1,200 seat auditorium, biology labs, a study hall, a museum, and classrooms.
Altgeld Hall underwent a $24 million renovation project which began in 1999 and ended with the rededication on October 7, 2004. The Altgeld restoration was undertaken to rescue the university's landmark structure, which was badly deteriorated. The interior of the building was remodeled several times over the years, but major structural problems went largely unaddressed.
A time capsule was buried under the front arches on NIU's 75th Anniversary in 1974. It will be opened on the 150th anniversary in 2049. (Wikipedia)
Old Main — Eastern Illinois University
Old Main, formally named the Livingston C. Lord Administration Building, was completed in 1899. Old Main was built with Indiana limestone with a Gothic revival style with turrets, towers, and battlements. This distinctive outline is the official symbol of the school.
Eastern Illinois University and Illinois State University are the only schools with "castles" not named after Altgeld.
Old Main was constructed as Eastern Illinois University's first building in 1899. (Wikipedia)
You may also like...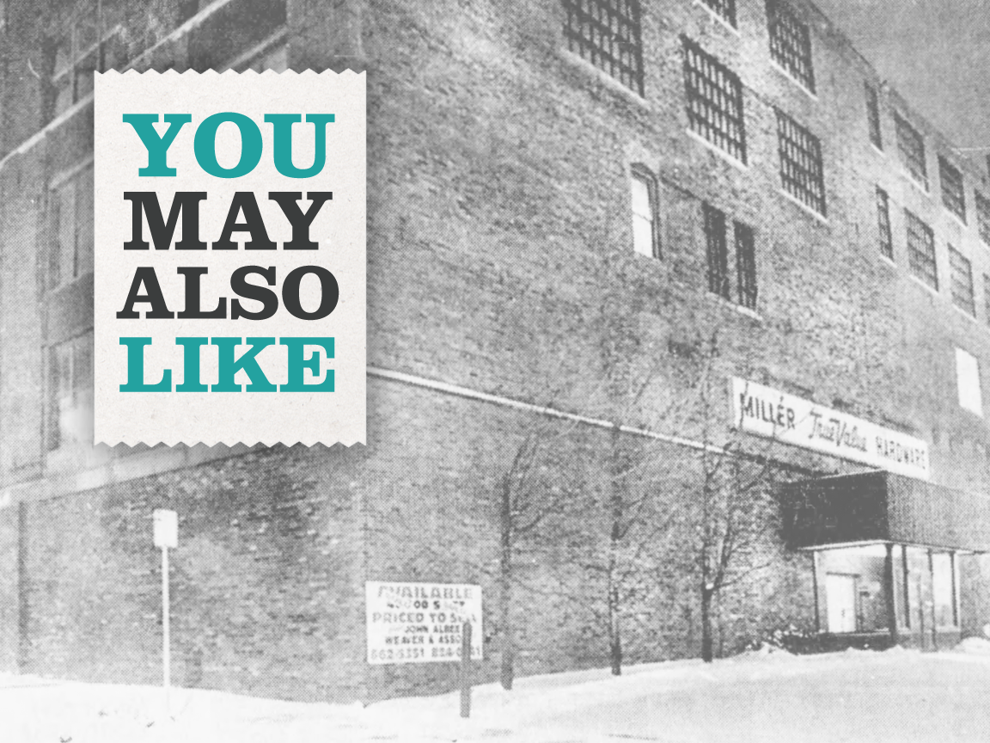 Contact Lenore Sobota at (309) 820-3240. Follow her on Twitter: @Pg_Sobota